Arkasian women think that women's roles and importance will increase in the business world and the prejudices will decrease even further.
Starting in 1857 with women garment workers marching and demanding improved working conditions and equal rights for women and acquiring international recognition with the decision made by the UN General Assembly in 1977, 8 March is celebrated today as the "International Women's Day". From education to textile, automotive to logistics, as women's employment rates in various roles in all industries increase in the private sector, their successes in their careers stand out remarkably.
In Arkas Holding central offices, the ratio of women employees among white collar employees is 41%. The employment ratio of women employees in Arkas Holding central offices is an exemplary 61%. Arkas' women senior executive manager ratio is also a whopping 33%.The women employed Arkas Holding and its group companies in various sectors and roles that are usually regarded as male dominant and challenging talked about their experiences in Arkas and their views on women's roles in business world to Arkas News.
These ratios do not yet deliver the full picture. We are even a larger family in reality. We provide services with our 1500 women employees. We thank all our women colleagues. Happy 8 March International Women's Day.
Diane Arcas Göçmez
Arkas Holding Arkas Holding Executive Vice President
Logistics Services Group President
"Some sectors are regarded as more male-dominant, in fact some of our main areas as business such as shipping and logistics are also considered to be as such. That being said however, women break the taboos and misconceptions and prove that women can be present and successful in even the most challenging sectors.  We can see many examples of this in Arkas companies.
In Arkas Holding, the ratio of women employees among white-collar employees is 41%. The employment ratio of women employees in Arkas Holding was an exemplary 61% in 2019 and we are very proud of these ratios.
With these ratios, we offer a chart that is well above average in terms of the number of white-collar women employees in Turkey. We started the first "Women Seafarers' Policy" in 2002 with 2 interns. One of the first women captains in Turkey was trained on Arkas vessels and has worked in Arkas Maritime Fleet for many years. Today, we still have many women working on board our vessels as a variety of different roles including 2nd Officers. We believed that women can be successful in these sectors from the start and witnessed their achievements and successes in time. In Arkas Logistics Young Talent Development Program, we give the utmost importance to creating equality of opportunity in both field and management roles. Our principle is "equal opportunity" free of gender and sector prejudice. As a businessperson my biggest wish is for women to be present and thriving in all sectors by having equal opportunity. Because, women's contributing to the society with equal rights and using their skills, energies and knowledge freely is a necessity for becoming a modern and civilized society."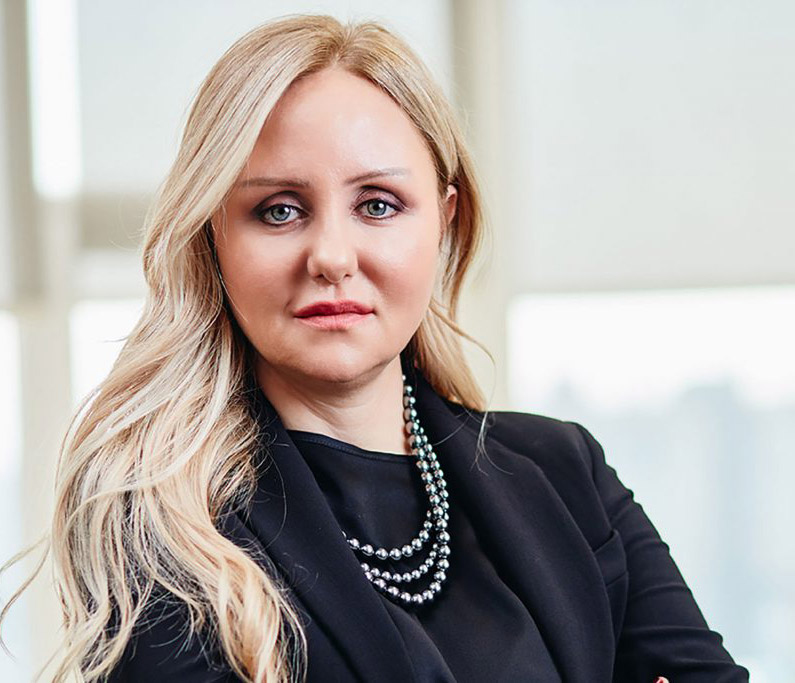 Didem İyier Özer – Arkas Shipping
Chief Officer
In 2009, I made interviews with many companies to do my first internship. Most of them responded me that they did not hire woman interns. Last but not least, I had an internship interview with Arkas during this difficult time and got a positive response. So there I was, doing my second short-term as well as long-term internship on boards of Arkas vessels. I spent five months of my long-term internship at Lucien G.A vessel with Seda Turhan, the first woman captain of Arkas. This period had a determining role on how I would shape the rest of my professional life. Once I graduated from the Maritime Faculty of Istanbul Technical University, I took up the position as 3rd officer. After having completed my position as 2nd officer, now I am working as chief officer. My time of service in this position is about to end, too.
I am among those who think that women are essential in the maritime sector. Arkas is a pioneer in women's employment in the maritime sector of Turkey. I feel lucky to be a member of this family. In my opinion, sectors without women look like a person who is using only one hand.
Ahu Kahveci – Arkas Logistics
Project and Complete Logistics Business Development Coordinator
I started to work at Arkas Logistics as Project Manager 3 years ago. For the last three months I have been working in my position as Project and Complete Logistics Business Development Coordinator. Women are actively participating in project transports as well. I work in yard and port operations. Thanks to our field experiences in airport transportation and pipeline projects we feel the excitement of our work directly. After all, if we do not actively work in the field, we can not do our job that well. When I tell my customers that I am spending my days and weeks by working in the field as well as participating in projects run domestically and abroad in the field, they get surprised, and also convey their appreciation. Even though our number in percent seems to be low in general, our teams and managers always support us. I can see that this ratio will increase more in the coming years.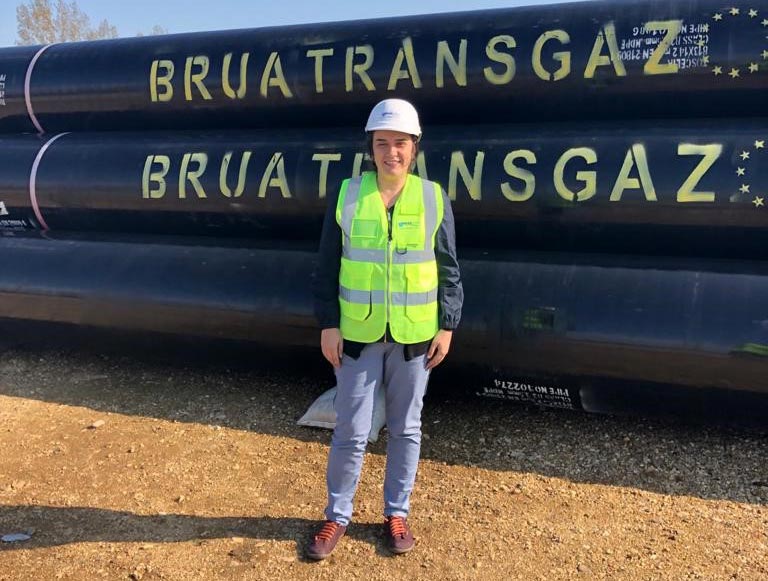 Serra Tükel
Global Accounts Coordinator – Arkas Line
I am working as Global Accounts Coordinator at Arkas Line. I am responsible for monitoring logistics tenders and purchasing processes of nearly 100 customers on a global scale as well as representing and promoting Arkas Line abroad. Furthermore, certifications and programs, in which Arkas Line is involved within the area of sustainability, are also being followed by the Global Accounts Department.
My career path at Arkas began in 2003, when I graduated from Boğaziçi University. My first position was in the sales department of the agency group at Hapag Lloyd (formerly known as the Overseas Transport). After working in this position for three years, I moved to my next position at EMES (now known as Arkas Line), which was rapidly growing at that time. Then I spent 10 years in the Trade Department at Arkas Line. I have been managing the Global Accounts Department for the last four years now.
Being a female employee in this sector was definitely not easy, when I think of the first years. I remember organizing meetings with customers who did not shake hands and make any eye contact with me, as well as receiving inappropriate messages from some customers during my time at export sales. However, when I moved to the Trade department at Arkas Line, the situation reached a different level. Due to my role here, the parties, I got in touch with, were mostly our overseas agencies and other shipowners we affiliated with. When I started to be responsible for the operations in Italy, we had not operated our own line in Italy and Arkas Italy was not established yet. Usually I was both the youngest person and the only woman in the room in our crowded and everlasting meetings during the time, when Arkas Italy was founded and afterwards. Although this situation stressed me out at first, I have always felt the support of my managers. By working hard and following my work closely, I always had an important word to say in meetings, but more importantly, I was always given a voice and listened to. In this sense, even though being a female employee in the sector has been a difficult journey to me, I have always felt the support as a woman within Arkas.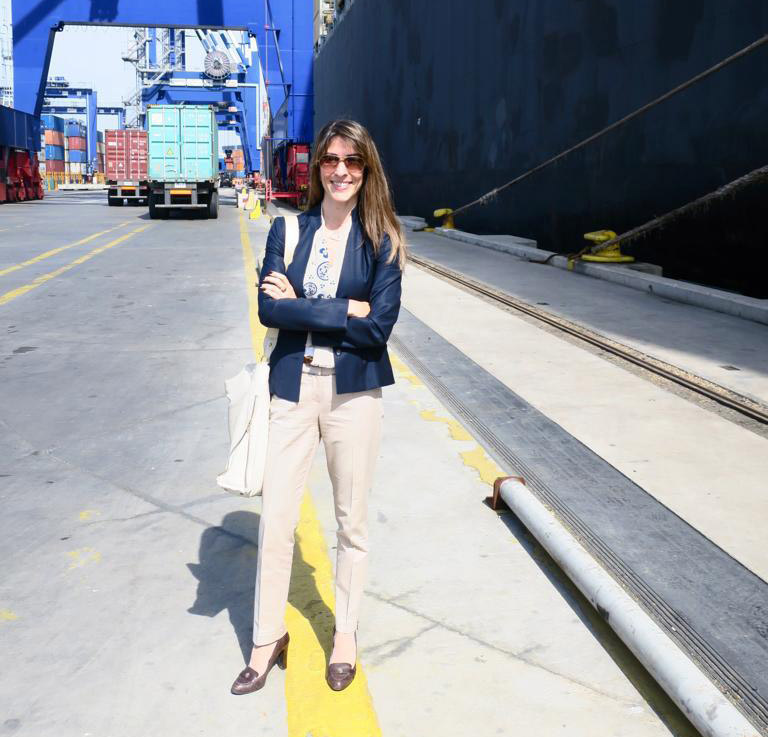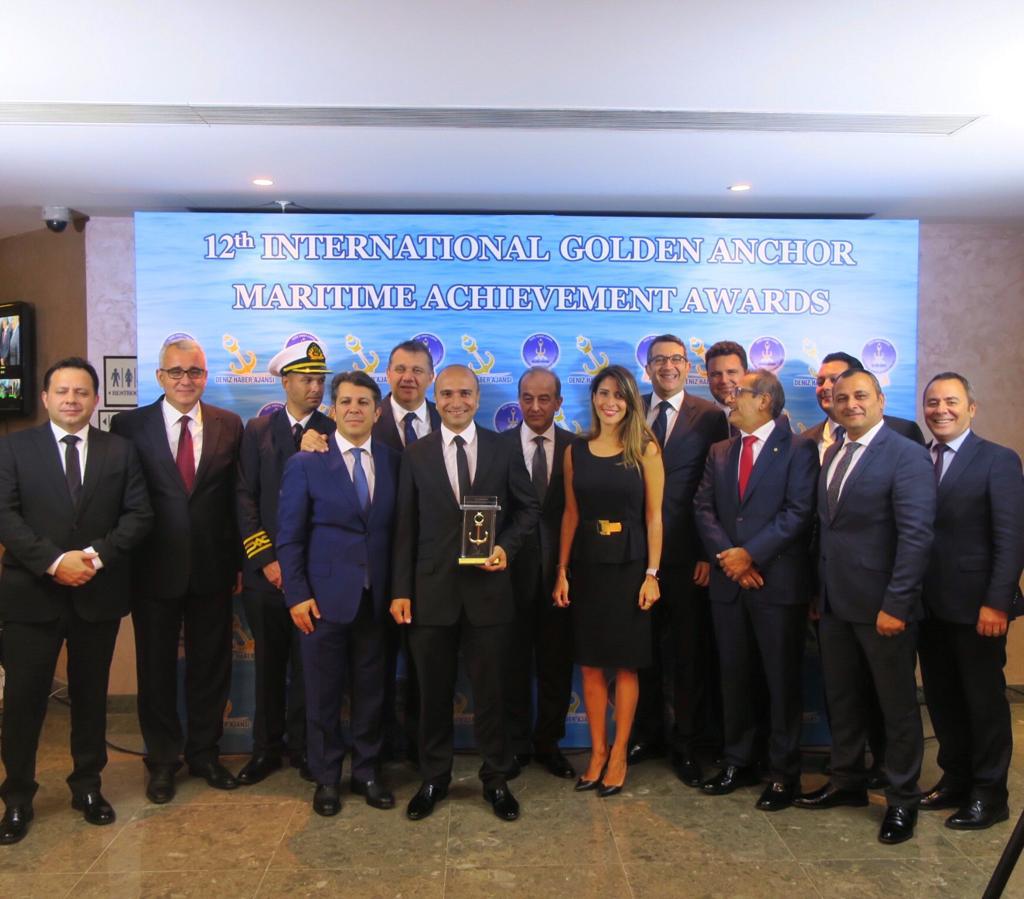 Eda Büyükkaya – Arkas Logistics
Customer Representative – Mersin
My journey at Arkas began with university internship programs in 2014. I have acquired knowledge about the Arkas Logistics family, its operation processes, and the logistics sector by doing my internship in different departments. I have continued to work as Customer Representative at the Terminal Services group of Arkas Logistics since I graduated from the International Trade and Logistics department in 2017. I am also in the youth council. Even though the logistics sector is perceived as a male-dominated business area at first, the place and success rates of women in the sector are quite high. Increasing women's employment depends on the perspective of companies. Arkas Logistics' approach to female employees at work and its contribution to their career plans, cause the company to be ahead of many companies in the sector. I am a female employee, whose development and success has been supported since the day I joined the Arkas Logistics family, and I feel very lucky.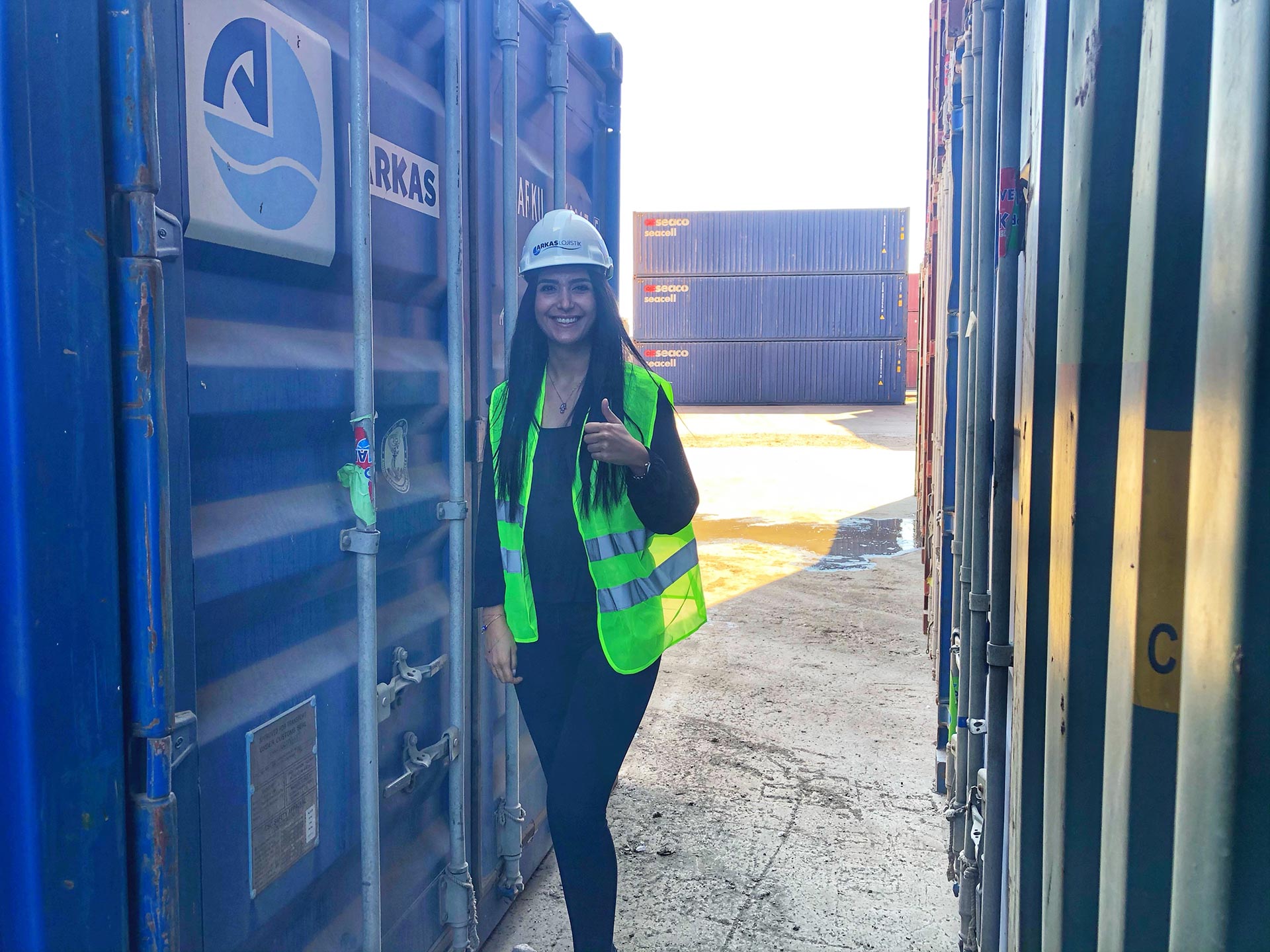 Nilay Özerol – Marport Terminal Operators
Customs Relations & Governmental Institutions Supervisor
I have been working at Marport since 2003. Having started my career here as Warehouse-CFS Operations Clerk, I continued as Customs Relations & Governmental Institutions Responsible and in 2020 I was promoted as the Supervisor of the same department.
My work requires constantly moving around the field, customs and the office. Encountering different cargo and unique issues to be solved each day never lets us to lose our enthusiasm towards our jobs. Throughout my career here, my colleagues and managers have always supported me. I have not encountered any adversities. Even though my family thought that I would not be able to continue this career for long, due to the management's faith and support to women employees I happily continue my career here.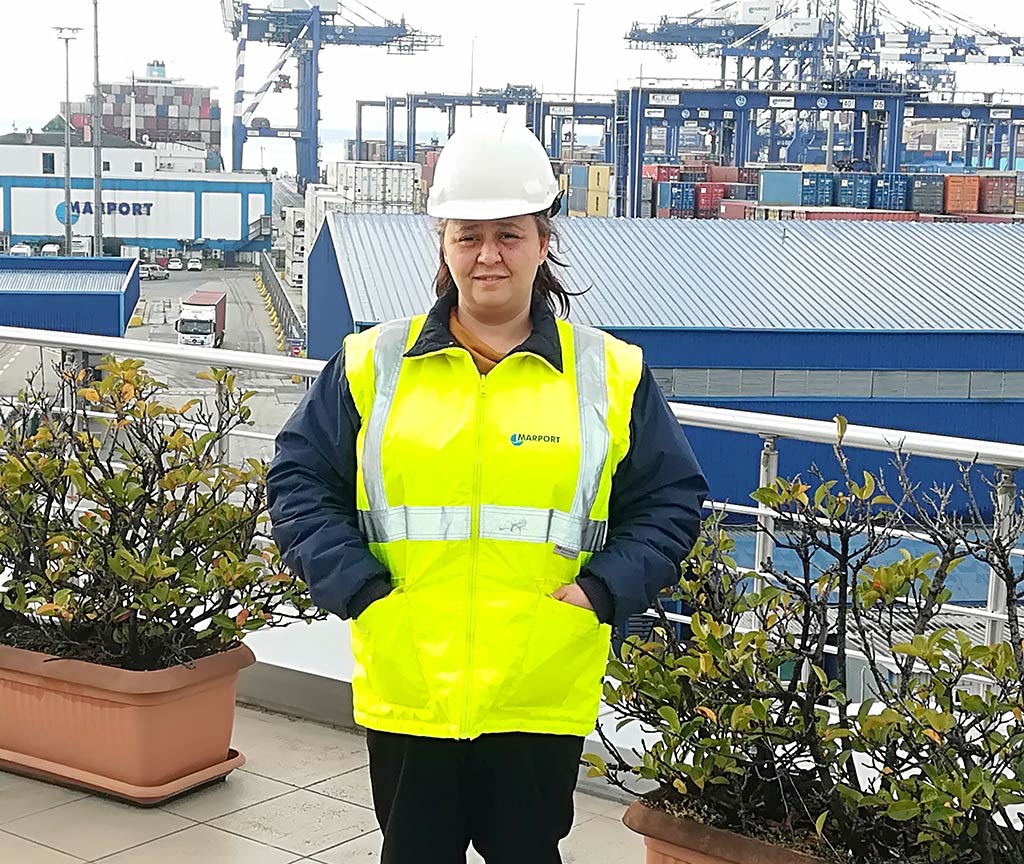 Svetlana Shebeda – Arkas Russia
Executive Logistics Manager
'My career in Arkas Russia began 15 years ago as an accountant.  Slowly diving into the world of logistics, I moved to Documentation Department and became Chief of documentation department and then it was not enough for me; I wanted to learn about containers itself and moved to, CMC department; became assistant, Chief of CMC department and then after, some long hard working years, I became Deputy chief of agent /logistics department, Chief of agent/ logistics department and finally, as of today, Executive manager which means superintendence of seven departments.
There are a lot of successful women in Russia and in Arkas Russia, who can compete with men in logistics area. Main thing in success is to be professional.
The ability to handle stress is fundamental point for effective business running, as we have to face within constantly changing inputs.
But if you love your job and try to do the best every day, you will get impressive result, which puts into shade all negative aspects. I am a hard worker, I cannot sit at home, I cannot stay idle, I always wanted to develop, that's why I do really like to upgrade my skills and knowledge not only in logistics but also in other areas throughout all my life.
The only thing that makes me upset is that the life is too short to try everything. But at the same time I am a lucky person because I do a very interesting and breathtaking job. "Logistics does not let me get bored"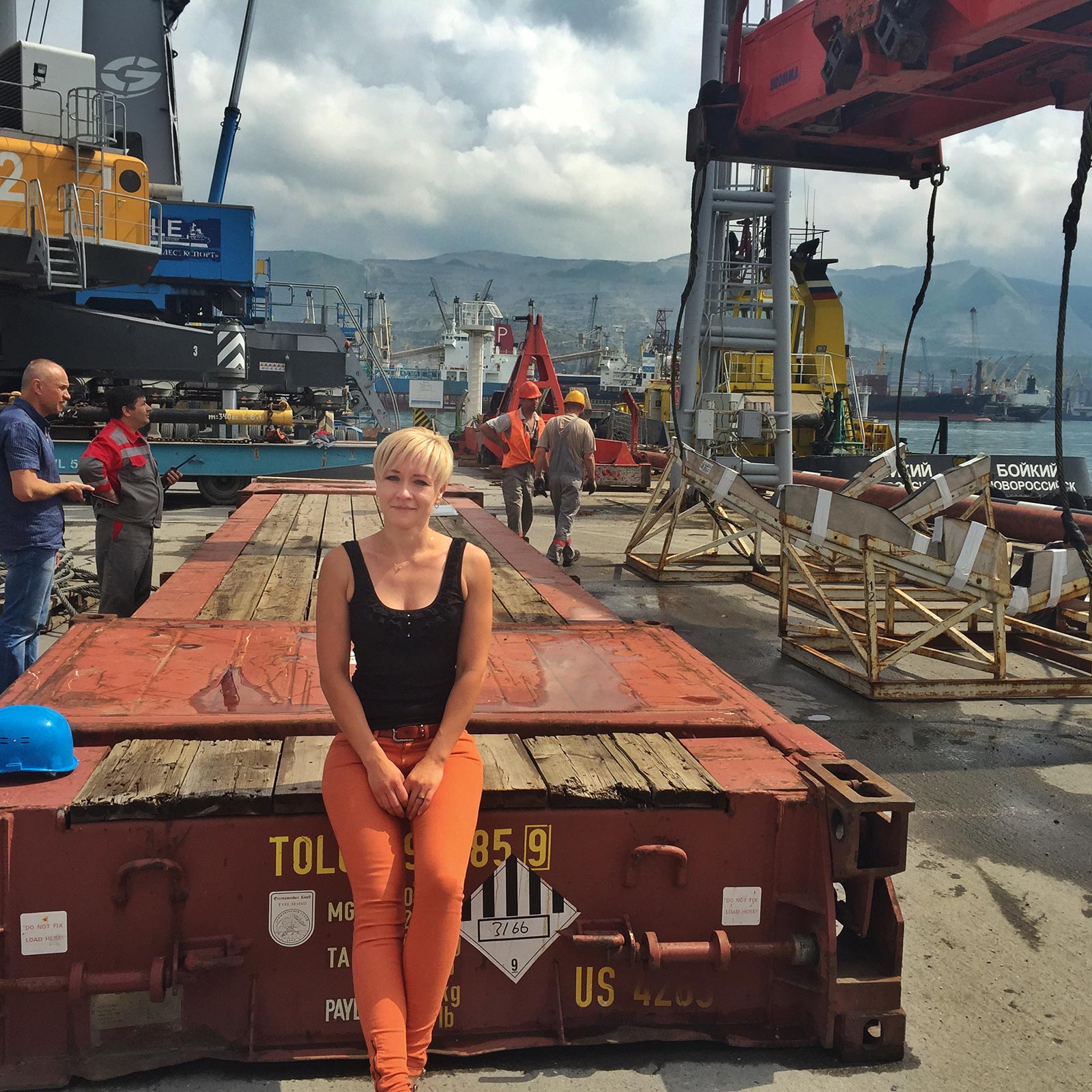 Bouchra Kitou
Customer Service & documentation Manager- Arkas Maroc
First of all, I would like to thank you for choosing me to represent ARKAS MAROC for international women's day 2021, and I would like to share with you my job as a customer service manager in Morocco.
To improve customer satisfaction, I need to choose an area to focus on, however, this does not mean that I should give up the motto "every customer counts."
I am the direct interlocutor of horror or heroic stories from customers, they usually relate to customer service quality, I collect values relating to our customers, to allow me to target systemic problems, finding a set of techniques that cover the expectations of the majority of our customers, and not just those who complain.
But a true, well-told story is also a great way to put your business first, it inspires your customers to share a positive image of you.
I will be sharing with you something that happened to me, one day during Covid-19, I stayed very late at the office, no one was there, and then suddenly I heard a sound, like a child crying, I was totally stuck and couldn't see exactly who it was…after a few minutes I tried to go ahead to see who was on the first floor, who had joined me? I guessed that one of my colleagues had left something, and then a few minutes later I saw a cat come in from outside asking for food, she was talking like a child. It was really scary and then I ran to get my things and left the office quickly… Then I promised myself that I would never be alone in the office again.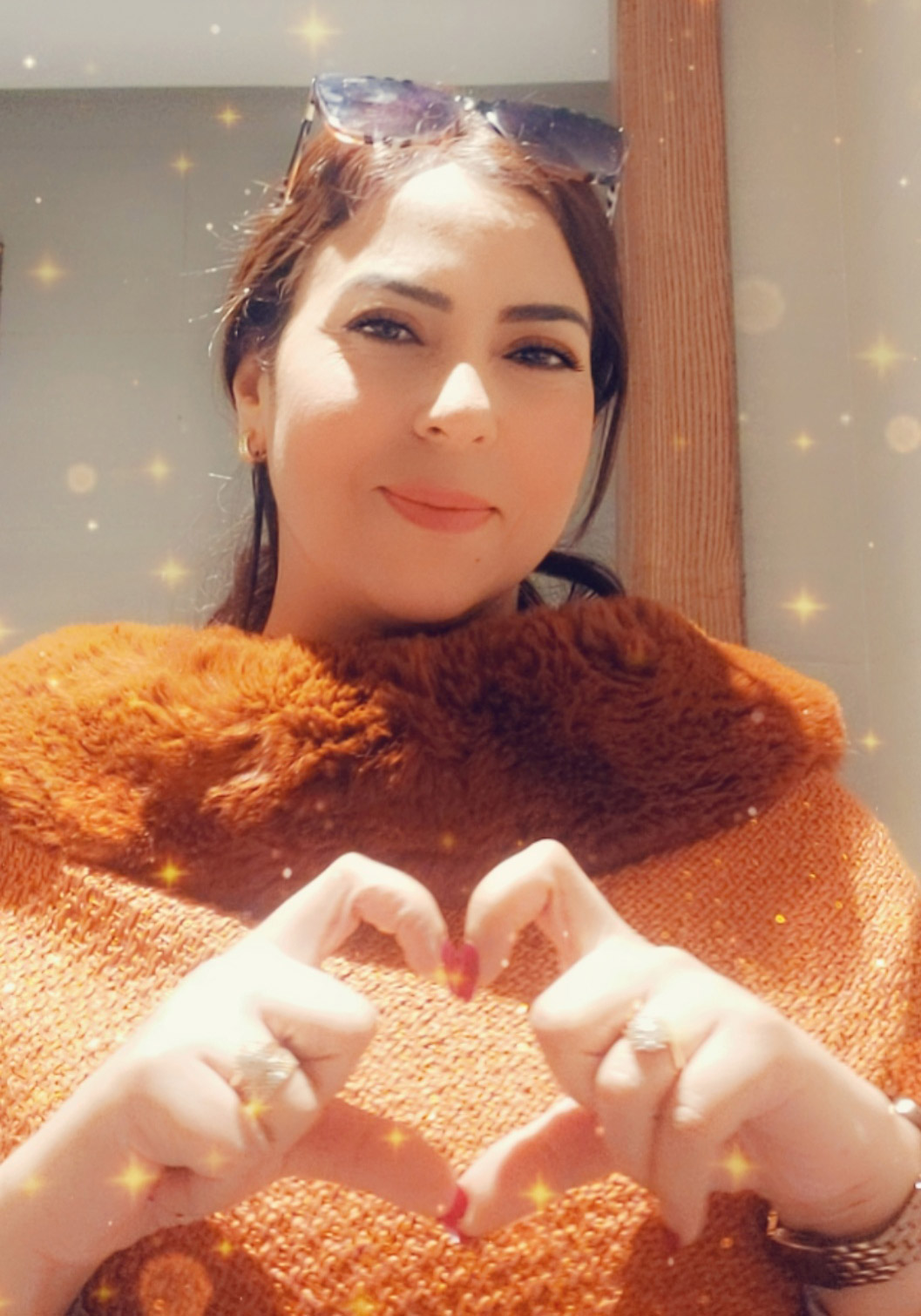 Alessandra Ronco
Head of Legal Department – Arkas Line Genoa
I joined Arkas in 2014. I am based in Genoa and, together with my team, we handle and counsel legal matter, contracts, recoveries, claims and overdue related to Line.
I am fond of shipping under all aspects and my role allowed me to pursue my love for law and satisfy my desire to learn, question and solve things. I think that diversity is the key word in today's world since it allows different prospective to harmonically combine.
Arkas Line is the perfect place where diversity of gender, culture and skills find a match to let the business flourish and let people work in serene atmosphere and respect. When I arrived in Arkas after several years in N.Europe where equality is not a goal but reality, I was extremely positively and was impressed to meet an Arkas world full of inspiring female role model and leaders. Even more today, each of us shall use our roles to inspire, motivate and be an ally for the new generation of women stepping in the shipping world to explain that efforts, competencies and true passion matters beside the diversity of gender.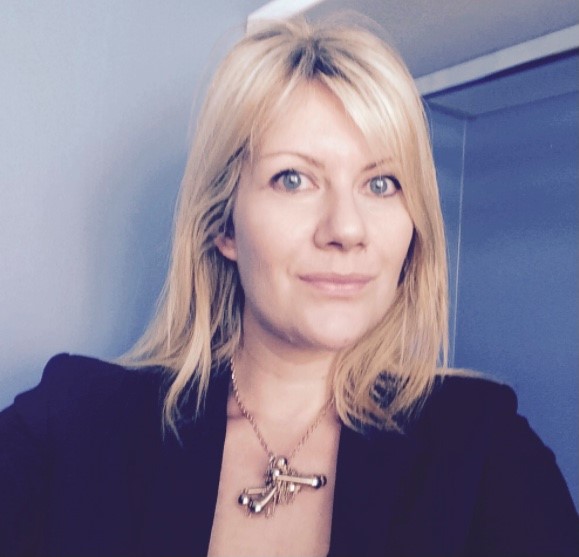 Audrey Calvi
Customer Service & Documentation Manager – Arkas France
I am Audrey, working with Arkas France since 2008.
I began my Arkas career as a Documentation export employee and this was my 1st job! Then, I developed skills and better understanding of the Maritime World. During my 3 first years, I handled documentation, some logistic points, invoicing.
After a travel abroad and a maternity leave, I rejoined the Arkas Family as a Sales and Marketing representative.
Since 2017, I have been working as Customer Service and Documentation (EXP/Imp) Manager. With my 10 colleagues we are trying to create a dynamic team!
We are taking bookings, handling documentation, following T/S cargo, invoicing and improving the communication with all our customers.
We are following vessel operations with Captains and Terminal.
One thing I can tell is that none of the workdays are ever the same as another!
Customer and Doc Service consists of 70% female, such a Girl Power!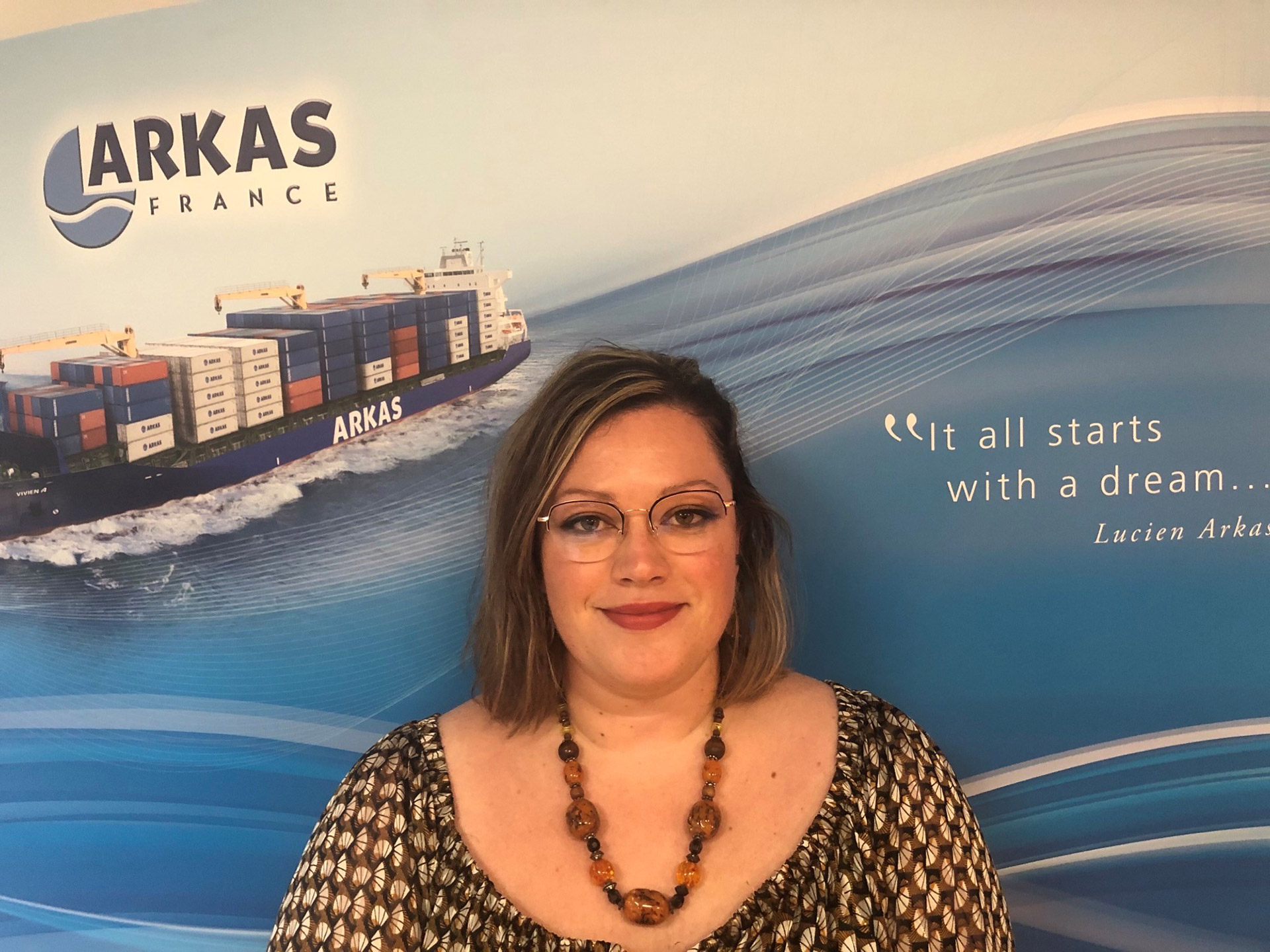 Laura Pérez
Service ASA Customer Service Supervisor – Arkas Spain S.A.
I currently work as an Export Customer Service Supervisor for ASA and WBS services in Arkas Spain, responsible to supervise the team in charge of bookings and documentation.
I started my journey in ARKAS in Sept 2005, a long time ago, managing bookings and doing sales activities as a Sales & Marketing assistant. Later on, I learned how to manage teams and supervise them, it was really interesting to see how a shipping company is organized from within.
I thought shipping world was a men's world, but life has taught me, you can achieve your dreams with daily hard work.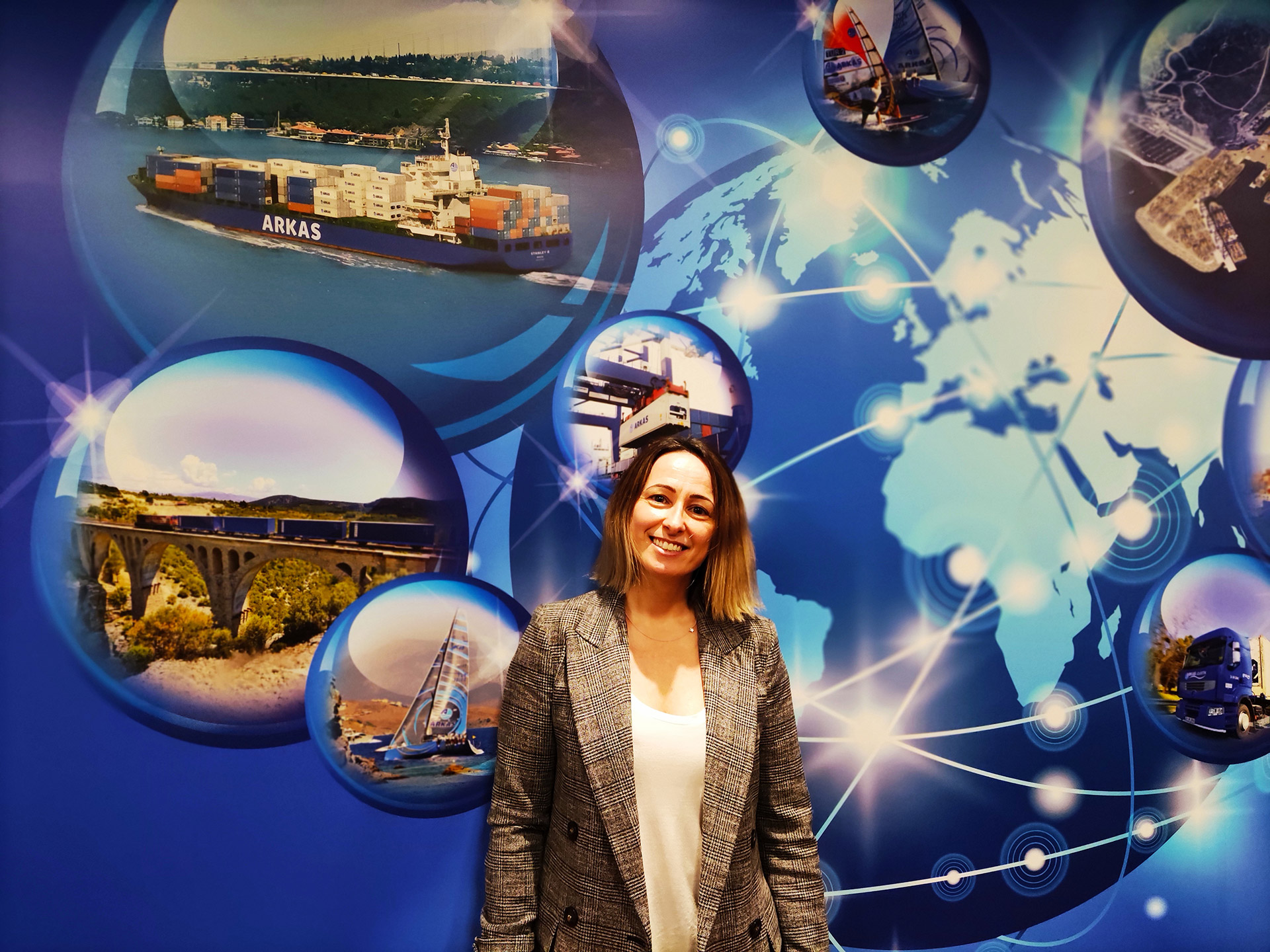 Saida Dahane
Chier of Service Exploitation – Arkas Algeria
Arkas Algeria is our second home, our second family,
As the Documentation and Logistics manager, I need to follow, check and solve daily issues. My job entails collecting documentation, introducing declarations to local authorities and loading back the containers to origin. In other words, it is all about trying to ensure a good travel and journey for Arkas containers in Algeria.
Every day creates an opportunity for a new story to be told with all our colleagues with happiness and a lot of love.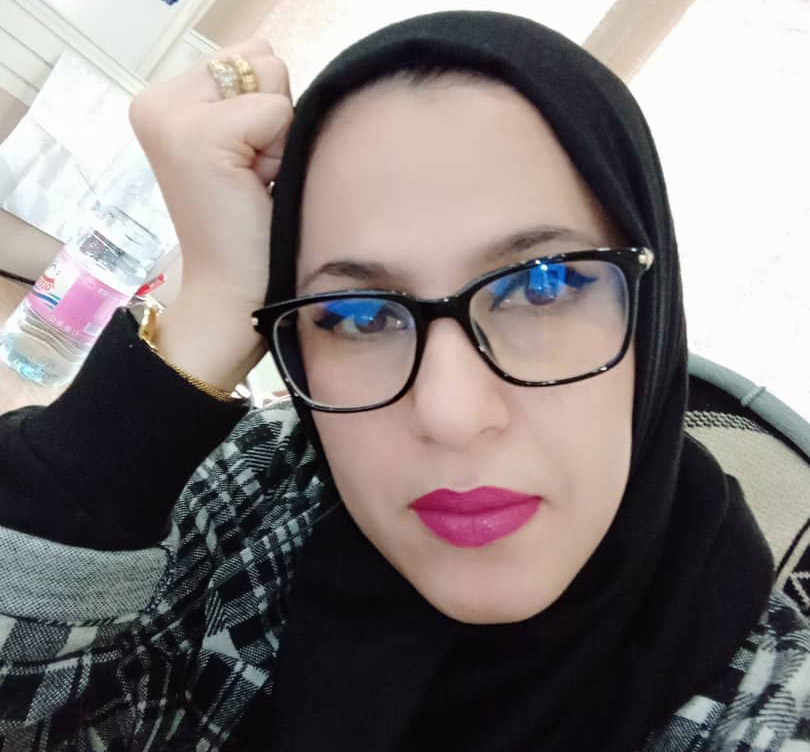 Nino Kajaia
Commercial Manager – ArkasGeorgia
My career at Arkas started 6 year ago as a Sales Representative. Within 1 year, I was promoted to Sales and Marketing Manager position in Arkas Georgia LLC and Caucasus Shipping Agency LLC, representing Yang Ming Line in Georgia.
Since April 2020 I am working as a Sales and Marketing Director at Arkas Georgia LLC and Caucasus Shipping Agency LLC.  Being responsible for leading Sales teams in Georgia, I am covering Sales activities in Georgia, Azerbaijan and Armenia, attracting new customers, searching new business opportunities, monitoring market trends and developments, maintaining relationship with Key Clients.
Because of lockdowns and closures, 2020 was very challenging. But We, Sales Team in Georgia, worked with the same responsiveness and timeliness during this period, providing non-interrupted service to customers.
Being part of the big multinational Arkas team, caring about company name and position in the markets, inspires and motivates me for further achievements.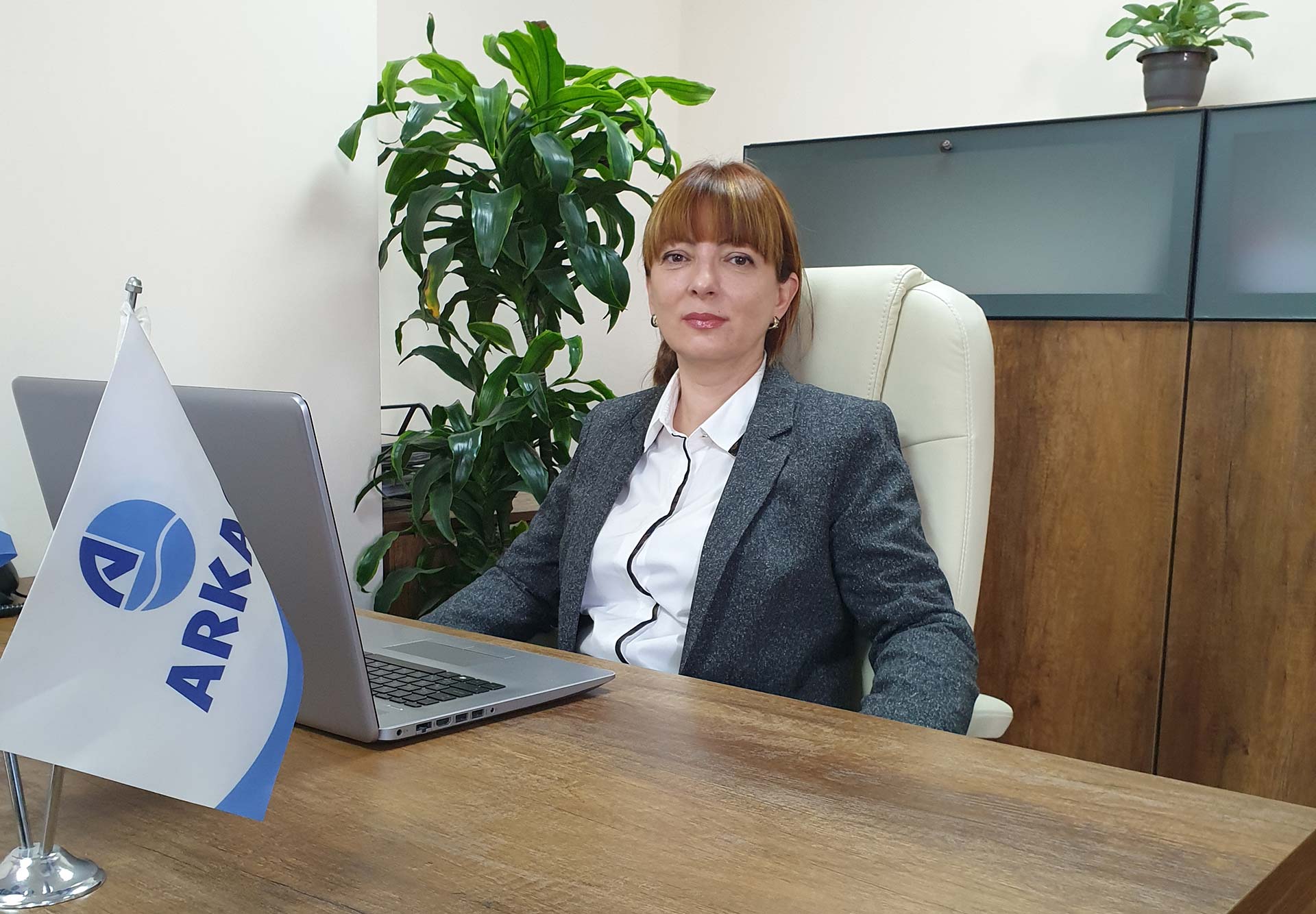 Diana de Jesus
Sales Representative – Arkas Portugal
I work in Arkas Portugal sales department, my main functions are assisting customers, negotiating with suppliers and preparing performance reports as per management requirements.
I respond to customers' requests on a daily basis. When the client confirms rates offered, customer service colleagues can proceed with shipments. Additionally, I arrange meetings to retrieve client's feedback on our services.
Besides servicing the existing database, I also prospect and try to acquire new customers to diversify our portfolio. I also assist our overseas offices and global accounts teams with their rate requests for Portuguese origins and destinations.
I have started working at Arkas Portugal in 2018 at the export customer service department.  At the end of that year, a vacancy opened in the sales department, as I had previous experience in sales, management team asked me if I wanted to fill the position, I gladly accepted the opportunity, and it is where I have been working since then.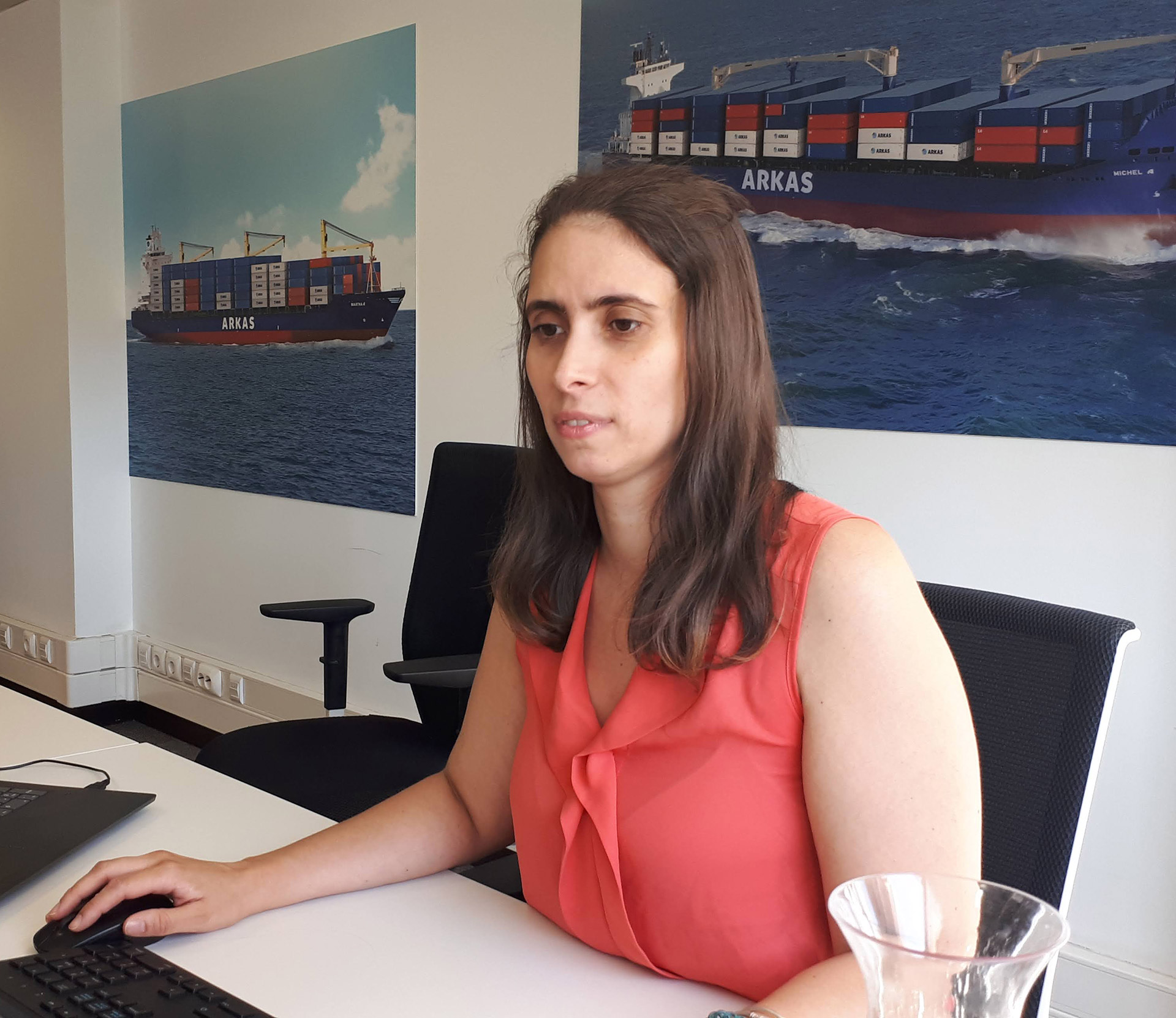 Dania Ghalayini
Branch Manager – Arkas Levant
I have joined ARKAS Levant since its establishment back in 2011, where I continued learning and developing my profession.
Over the years, I was moving from one department to another where I acquired a good knowledge in the operational, commercial and managerial function of our shipping agency.
Currently, I am holding the position of Branch Manager. I have demonstrated my team-building skills, where I succeeded in developing their capacities to reach the company's target.
Moreover, I am responsible to ensure the compliance with the KPIs agreed with Arkas Line as well with the financial budget pre-set for the company. Meanwhile, I continue earning the confidence of my supervisors and the respect of my peers.
As the management of ARKAS Levant is led by professional women, their support has made my journey successful even through the most challenging times.
"WHEN WOMEN SUPPORT EACH OTHER, INCREDIBLE THINGS HAPPEN.'
Happy women's day!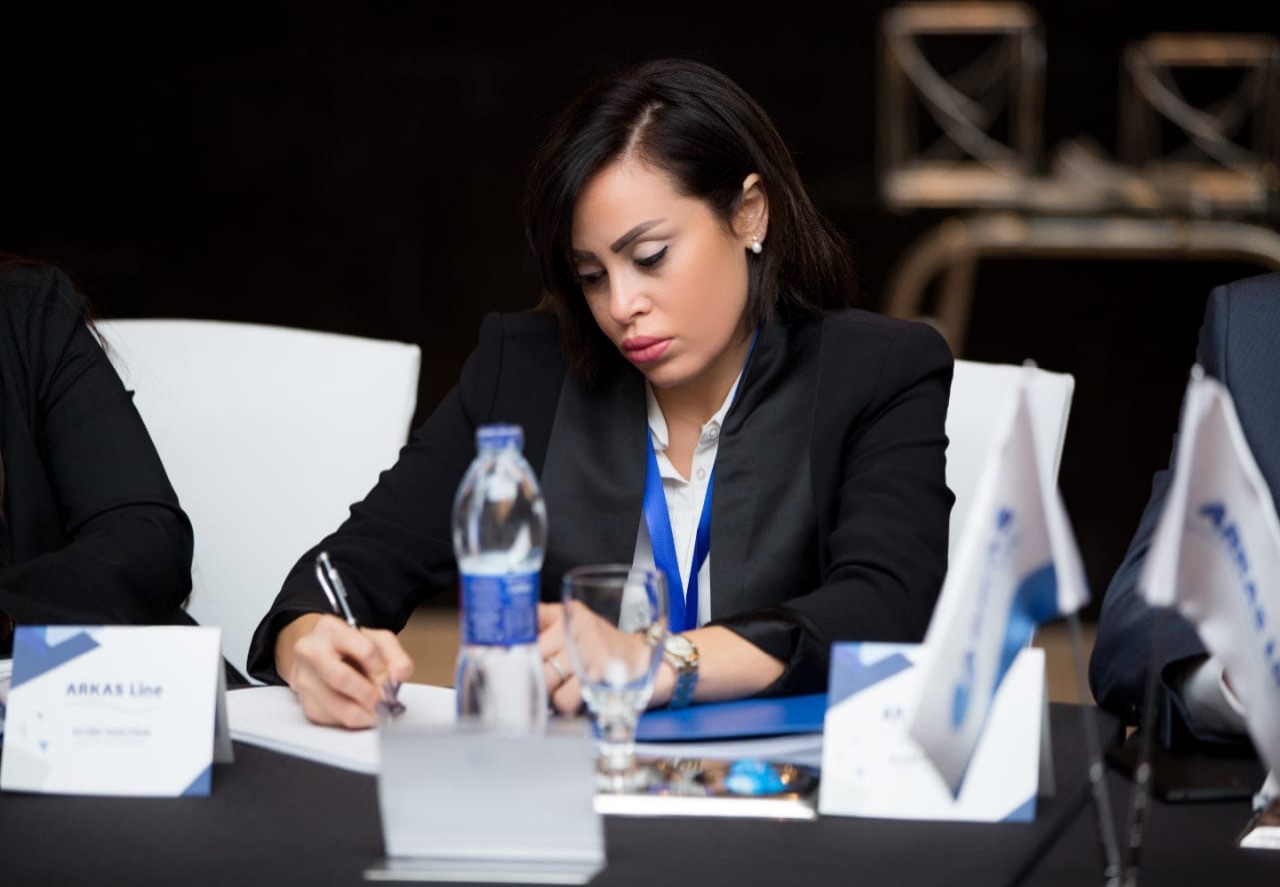 Laura-Cezara Dragomir
Accounting & Finance Director – Arkas Romania
Six years ago, with 15 year experience  in shipping industry as Chief Accountant and two years spent in Tax Consultancy, I have begun my journey within the large Arkas family,  as Financial and Accounting Director of Romar Shipping Agency.
It was not a smooth road, with a lot of challenges,  activating in an industry in continuing dynamic, a changing legislative environment at which we as Romar, had to find quick solutions or even be the representative voice of our industry on a local level when there was a need for clear laws regulating taxes. But here I am, as a part of an organization activating in one of the most modern office building, with up to date systems that fully integrate the agency's activity, proudly saying that I belong to a company in which women are a voice, are respected, they have the chance of an extraordinary career development, a company that gives you wings and it helps you to grow and evolve, to make a statement.
On the occasion of International Women's Day my kindest thoughts to all my colleagues and my gratitude to Arkas family!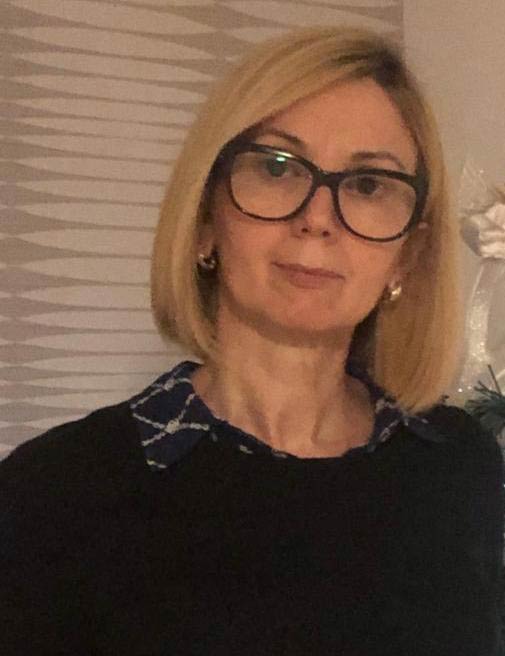 Serchin Esheref
Sales Specialist – Arkas Bulgaria
I have been a part of Arkas Family for 10 years.
I am working in the Sales and Marketing department and I am happy to be a part of our company's success and its team spirit.
I believe that in these challenging times we live, a positive attitude is the key in the success of daily communication with clients and colleagues
We are grateful to the women in Arkas who inspire us with their professionalism and lifestyle.
And one final note;
"An English professor asked his students to punctuate correctly "Woman without her man is nothing".
The men wrote: "Woman, without her man, is nothing."
The women wrote: "Woman! Without her, man is nothing."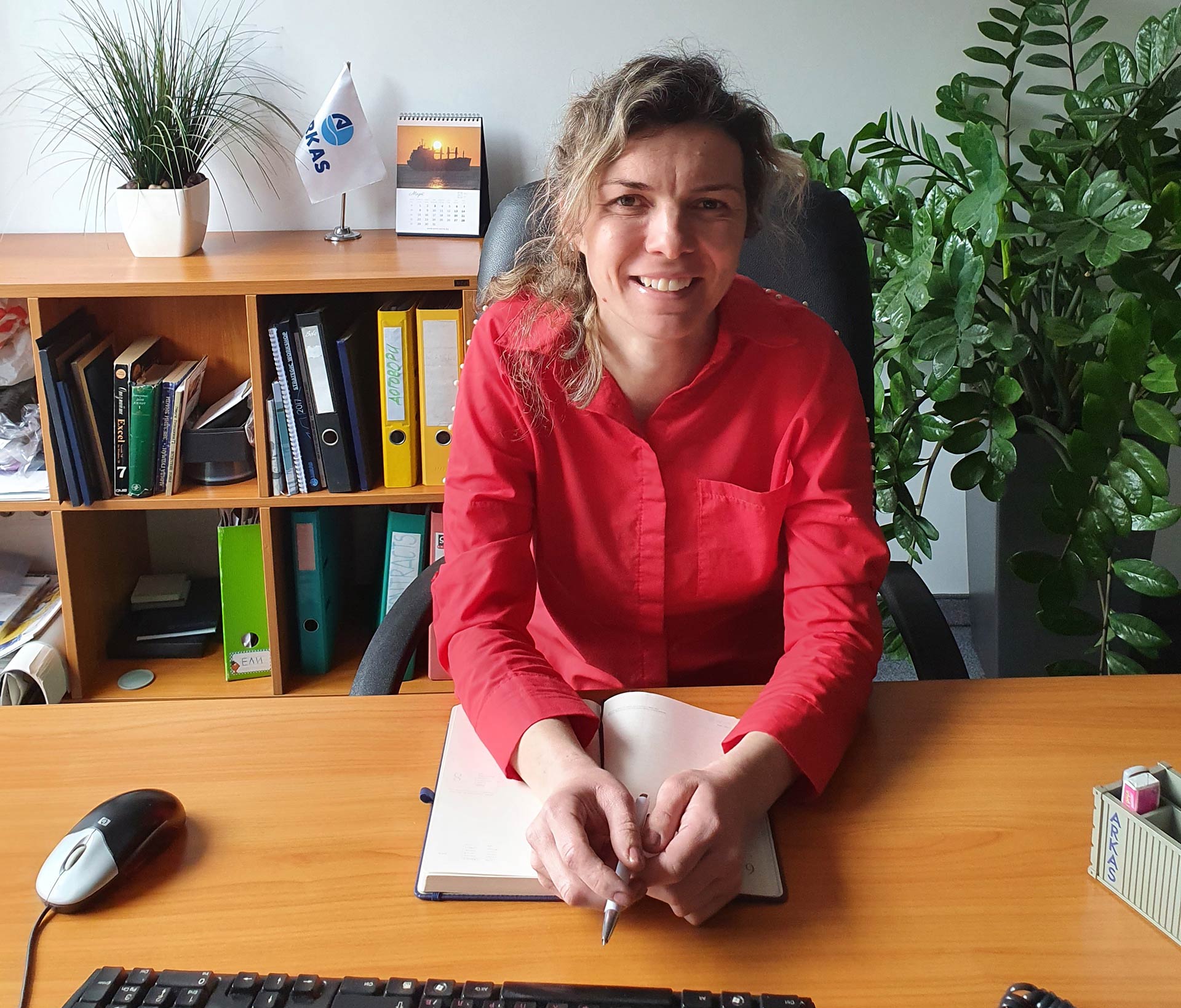 Rasha Adel
Key Accounts Senior Manager – Arkas Egypt
Every day is a great day to celebrate women in your life, but International Women's Day "8th of March" gives an extra reason to raise awareness about women's equality.
Being the 1st woman who joined Arkas team in February, 2009, in the new inaugurated office in Cairo as a Customer Service Manager, it was really a hard test to elaborate Arkas name among shipping companies acting in this large commercial Capital. Starting with selecting new clients, offering our services, quoting, and, assisting till container is on board, throughout the years till 2014, I had been requested by Arkas Egypt Management to establish the Key Account department to follow the Multi national standards of shipping lines providing our VIP customers the special service & care they require. Planning, developing accounts portfolio, acquiring a thorough understanding of key customer needs, maintaining a long-term relationship with accounts and maximizing sales opportunities with them, by continuously proposing solutions that meet their objectives, also insuring that all is delivered in a timely manner, lead to be promoted as Key Account Senior Manager in 2020.
Working as an Account Manager is really an everyday challenge, it means keeping our VIP customers happy. You are assessed in your ability to manage the important relationships that your business has, by impressing and interacting to keep those relationships healthy and beneficials to achieve our company's goals.
We all like to live in our comfort zones, but, sometimes "turning off your brain" is exactly what we need to succeed. "Anything is possible with sunshine and a little pink." – Lilly Pulitzer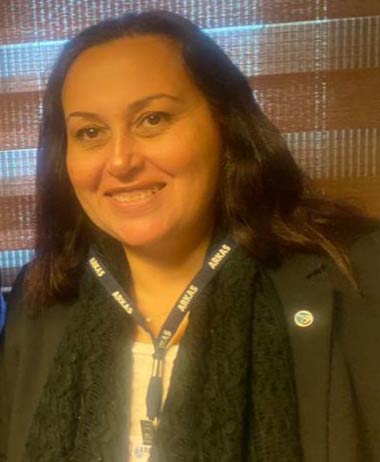 Alexandra Kuzhko
Lawyer – Arkas Ukraine
My name is Alexandra Kuzhko, I'm 38 years old and my journey in Arkas-Ukraine as in-house lawyer and HR responsible started in 2008. Since then, I can say that I am in-love with this company. Our Ukranian branch is my second home and we have been sharing our lives together with my colleagues during more then ten years. We have already experienced several global crises and mergers, our governments and political vectors of the country have changed a couple of times, but our desire to work together remained unchangeable. We are growing up all together. We have an opportunity to work hard and rest all together. One day you definitely have to join our Corporate New Year's party – it's an incredible event.
My specialization is maritime and transport international and local law.
In 2009 I received the PhD in law and taught law at a university during 2010-2018.
There is no limit to what human beings can do, the main thing is to raise the bar each time to acquire the best results.
As a child, I dreamed of being a lawyer and have never regretted this choice. The words have a huge power and great art means using this power for good. A lawyer will do everything to win the trial – in fact, even will tell the truth.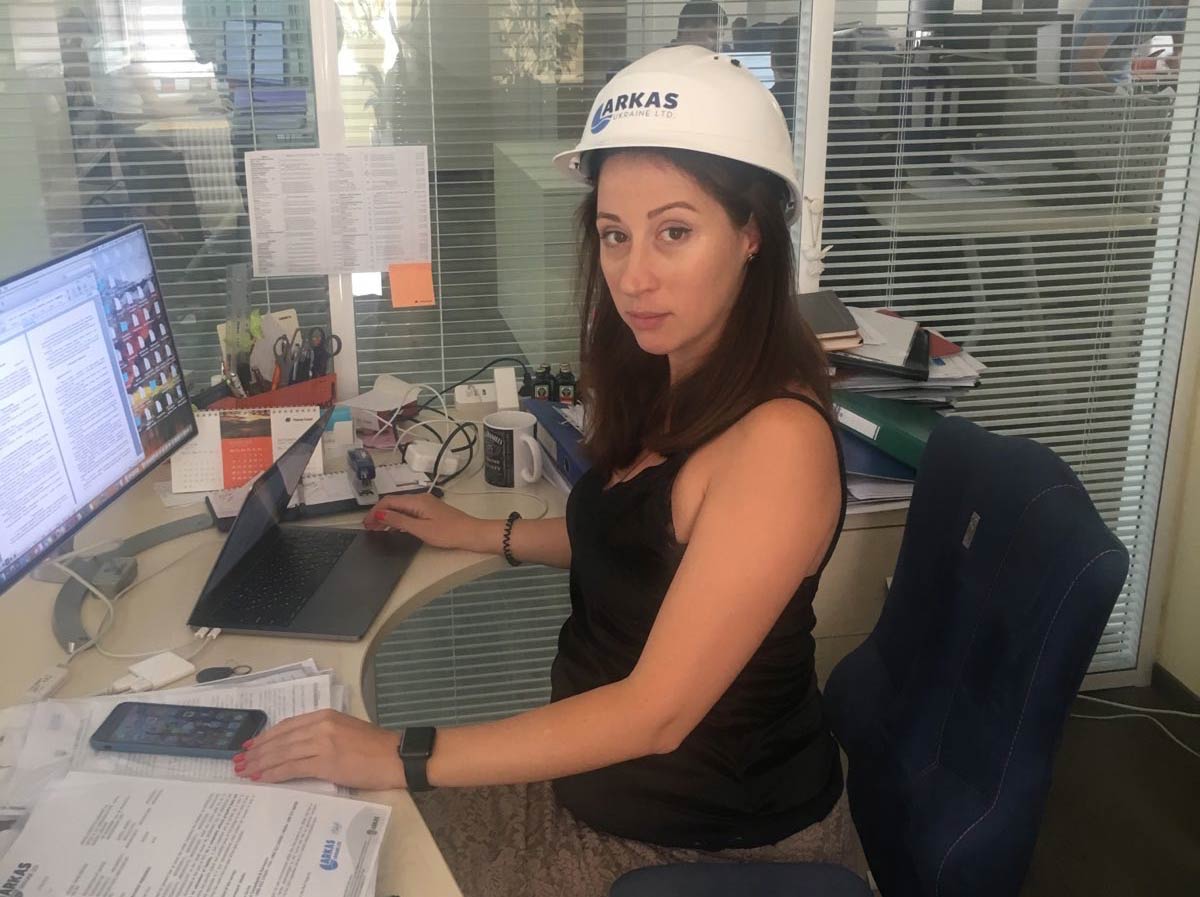 Hajer Barhoumi
Sales/Marketing – Arkas Tunisie
Such a marvellous thing to be able to work on the thing you love the most to be able to see it evolve and be a part of the process. Throughout the years I have discovered the advantages but also the challenges of being a woman that takes care of her home as well as focuses on her job. It has been quite a challenge but I love every part of it.
Each customer is concerned with their own cargo and expects you to prioritise and resolve their issue in this highly competitive industry where rate and schedules might be tight. Our strength is the ability to offer superior and effective customer service that gives a line the added advantage. Meeting this challenge is one of the most rewarding aspects of the job.
It's a beautiful thing when career and passion come together; as women we continue to add a meaningful and valuable contribution to the world of shipping.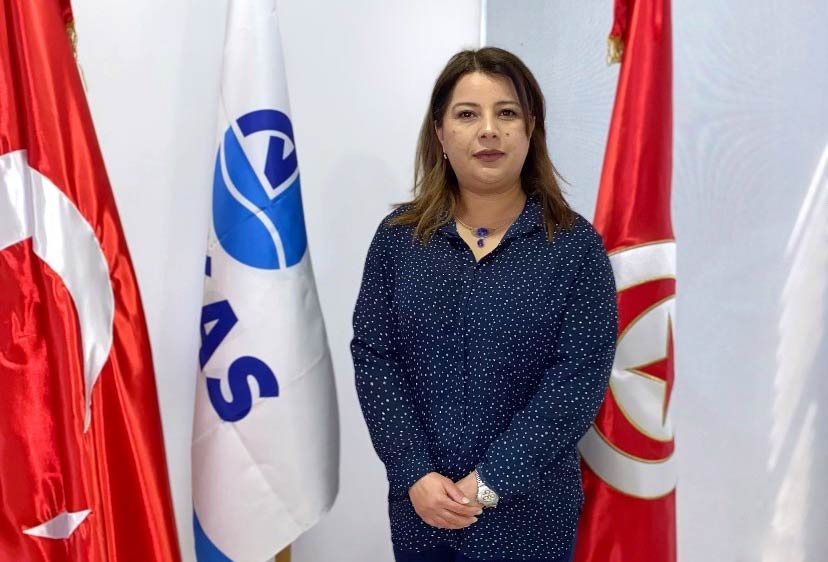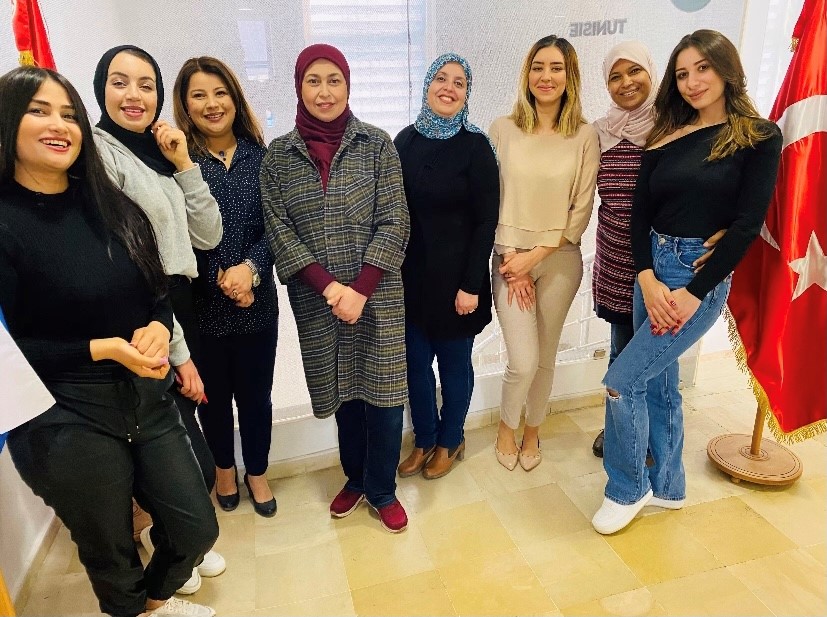 Müjde Unustası – Arkas Art Director
Our paths crossed with Arkas Holding upon my relocation to Izmir, which I consider a fortuitous encounter as it is the same company that brought to Izmir exquisite art centres; boasting its own art collection that stands out from other private collections in Turkey both in terms of diversity and the eras it represents. Emboldened by Lucien Arkas' fondness for art, I have been pursuing a career in art for more than 9 years now, no less excited than when I first began.
As women, we are naturally inclined to take a more detailed approach to problems. And the work life is no exception to that. As a person who believes in the importance of details, I believe that the perspective of women makes a positive contribution to a project. There is no doubt that the role of women in the welfare and progress of a society is very important. We cannot talk about progress in a society without gender equality. When I say equality, I mean equal opportunities for self-realisation as well as fundamental rights and freedoms. For this reason, as in any field, women should be equally represented as spectators and producers in art. As an art spectator myself, I can vouch for the higher number of female viewers visiting the exhibitions and events held at the Arkas Art Centre, Arkas Art Urla and Arkas Marine History Centre.  On the other hand, we cannot say that women are still equally represented, even though the visibility of women in exhibits as well as in art management, art collecting and artistic organisations has increased compared to the past. There is still a long way to go in that regard.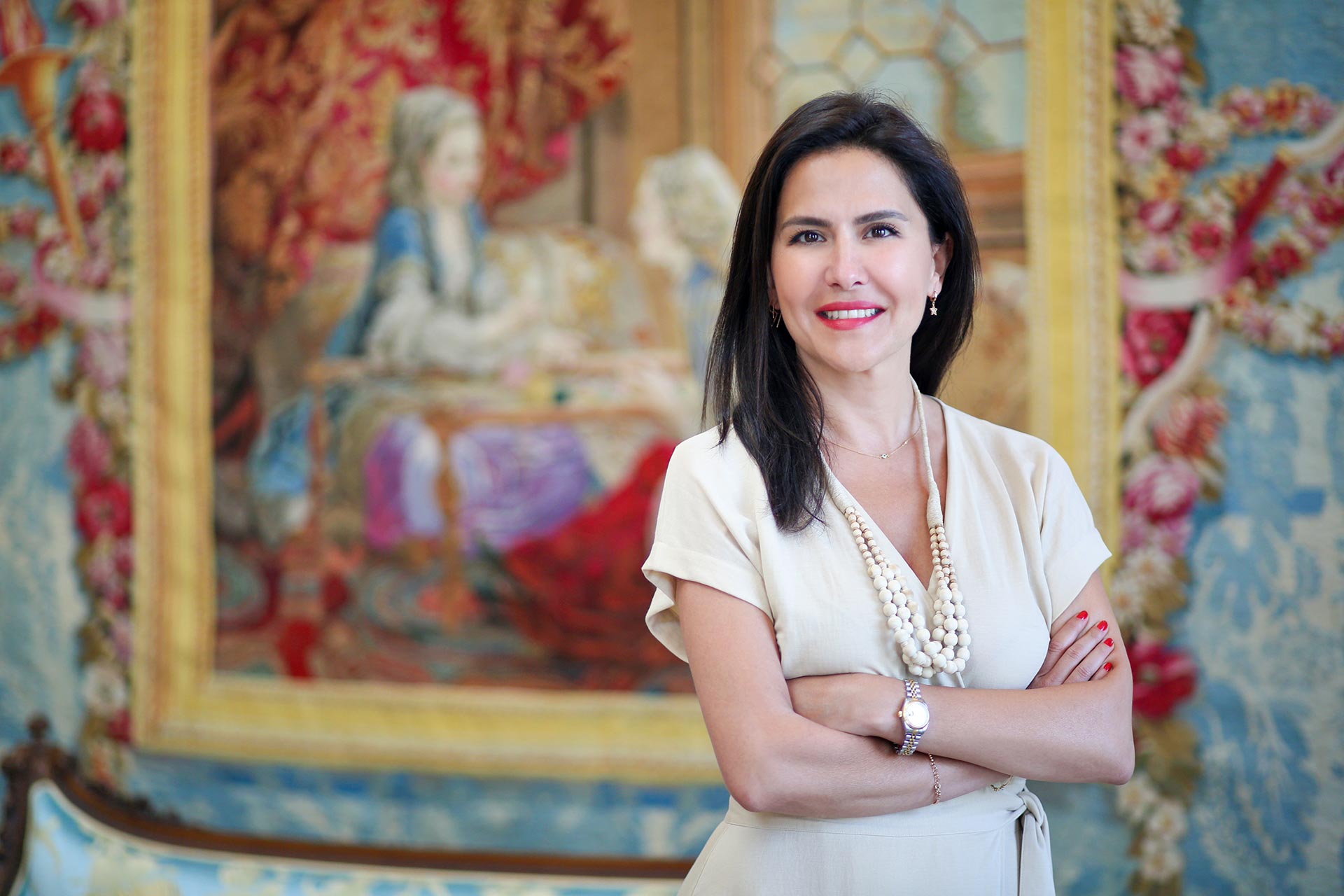 Nurcan Celep – Arkas Spor
Fitness Coach
I am a graduate of the School of Physical Education at Ege University and have been working at the Arkas Sports Club for 14 years. I was a fitness trainer during the time I was studying, and also a volleyball referee. It was around that time that I got to hear about Arkas Sport. My dream was to become a fitness coach in one of Turkey's best clubs. As you know, "it all begins with a dream."  I started working as a fitness coach in 2007 and continued working as the fitness coach of youth teams in 2010 while helping the professional team. Since 2019, I have been working as a fitness coach for the professional men's team, the youth teams and the sailing team.
As in other areas, it is not easy for women to find a place in the world of sports. There are some prejudices attached to women's fitness for a sports career and they just don't help. Having goals, dreams or putting in long hours doesn't make sense if you don't work with a team that supports you. However, I think I am very happy in this respect. Arkas Sports Club offers you the opportunity to achieve your goals by helping you improve your professional skills, whether you are a man or a woman. I can say that I am the first female fitness coach among professional men's volleyball teams thanks to the vision of Arkas Sports Club, my managers who believe in me, and our head coach Glenn Hoag who accepted me to the team. That makes me proud.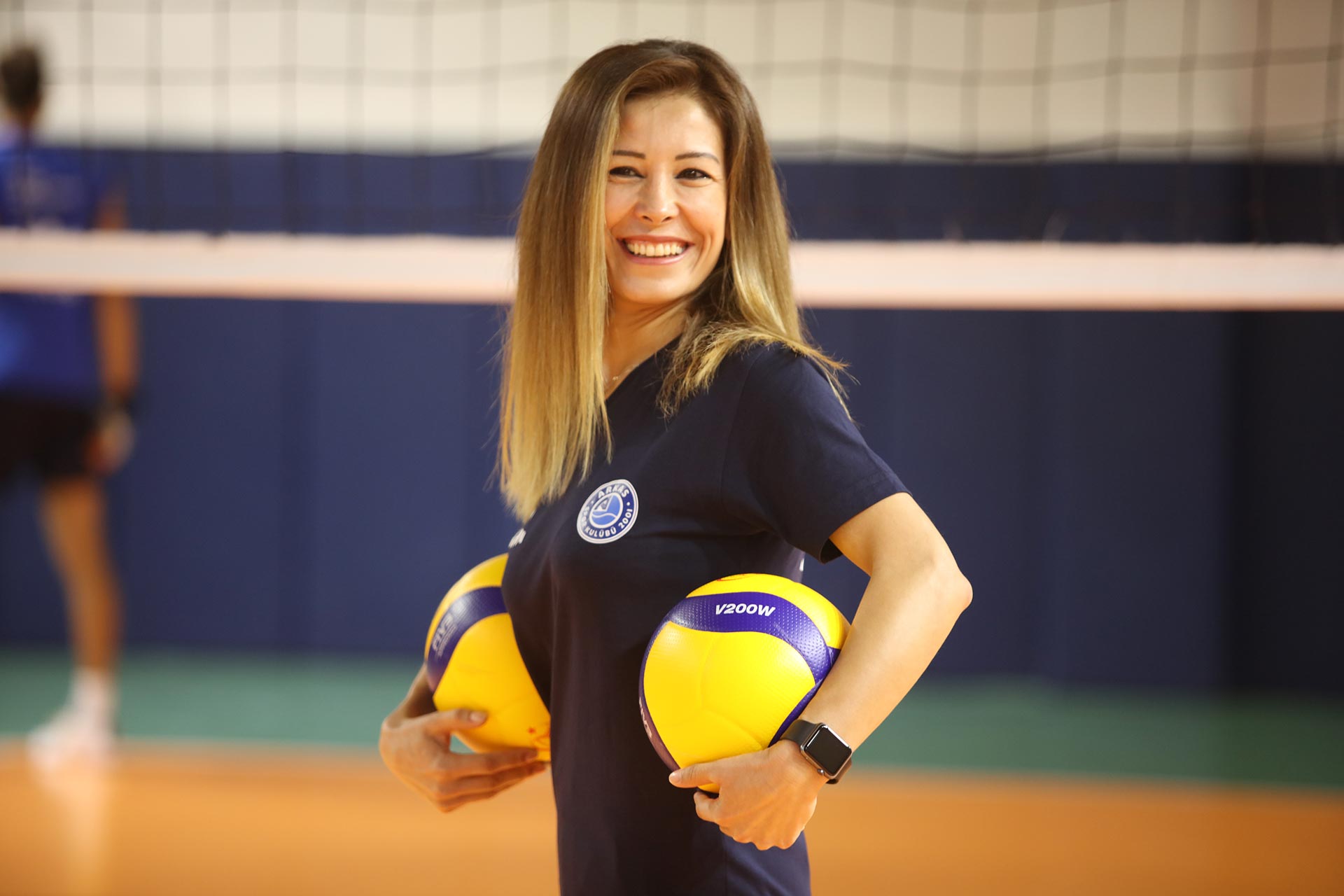 Sevcan Almaç – Arkas Automotive
Service Consultant
My Arkas journey, which began in 2013 as a Claims and Collections Consultant, continues today as an Arkas Automotive Volvo Mechanical Service Consultant. The more trust they put in me, the more I feel I belong to Arkas. Each new day I start with love and excitement enhances my special experience and motivates me to continue my journey. Being a woman in the industry, especially in After-Sale Services, is very tiring. However, the self-confidence you get from work and the role you fill plays an important role in overcoming this difficulty. Working in an organisation like Arkas, which branches out across many brands and functions, offers countless opportunities for learning and development. We are encouraged by the trust, respect and equal opportunities given to female leaders at all levels of the company.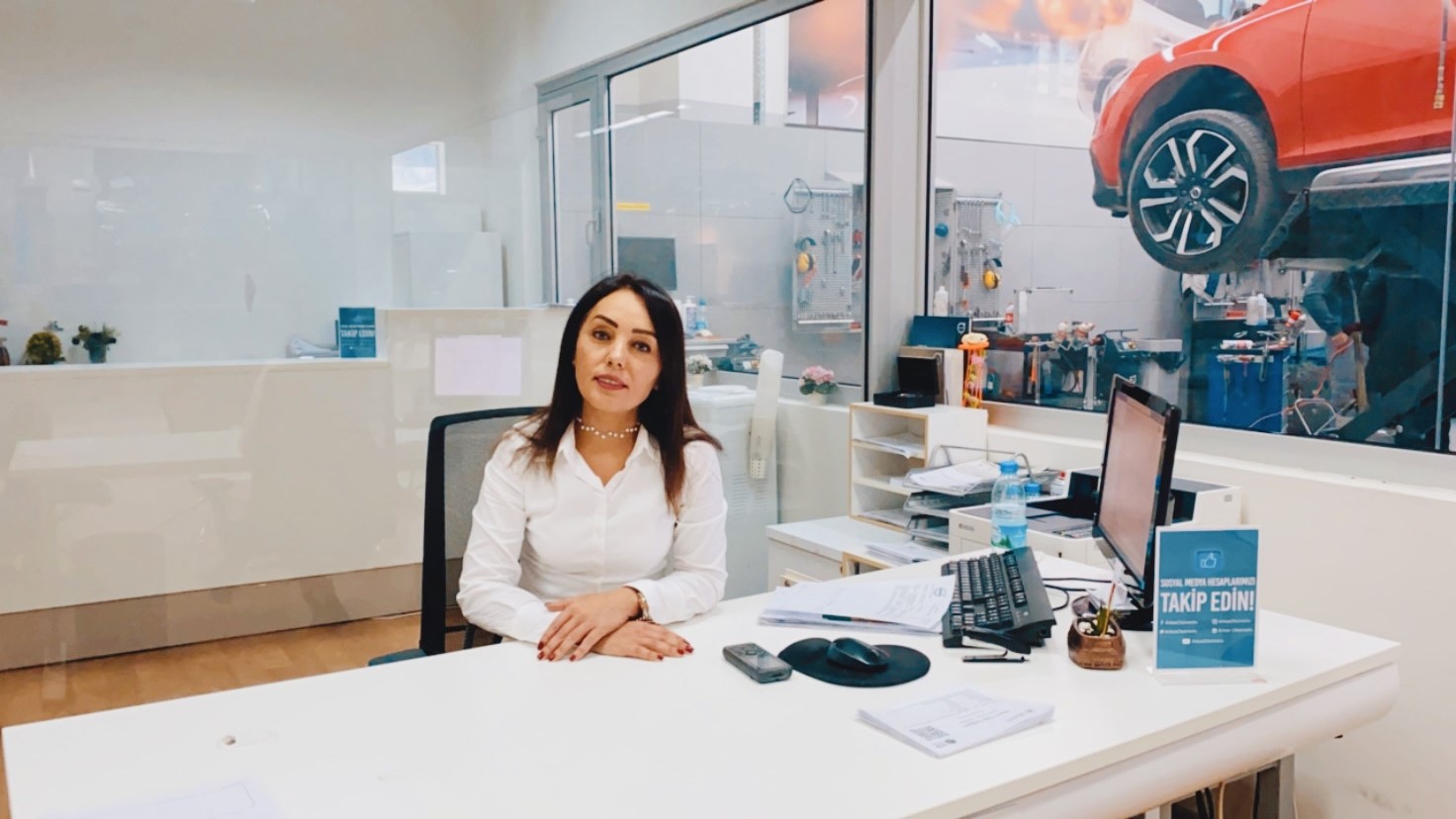 Özlem Molla – Arkas Automotive
Claims Consultant
My ongoing career in the automotive industry began in 2013 at Arkas. As a claims consultant, I manage the entire process, beginning from the moment of the accident to the delivery of the vehicle back to the client, guiding the customer and the field staff in-between.
In the automotive sector, men get more support than women, but I think the role women take in this sector has changed the cycle. Female workers are more active, successful and enthusiastic. On one occasion, a male client told the receptionist that he wished to speak with the claims advisor and when he was told that he would be transferred to me, he protested saying, "Ma'am, I said I wish to speak with the claims advisor, not a Ms Özlem, who is obviously a woman. What would Ms Özlem know about the claim for damages process, have you no male employees to do that?" But the customer's opinions changed after talking to me. Another customer walked into our office agitated and distraught, feeling frustrated having just been involved in an accident. But his opinions also changed after a brief consultation. Saying he was very pleased to see a female consultant working at our company, he thanked us and left the office.
I think Arkas Automotive is an important milestone on my journey to get to know and discover myself.  Our company embraces gender equality as a core value and offers equal opportunities. It implements fair and clear-cut policies for women with every aspect of their employment set in stones. That enables female employees to be more productive and grow a heightened sense of belonging towards the organisation.  While their empathy and communication have a positive impact on the field staff.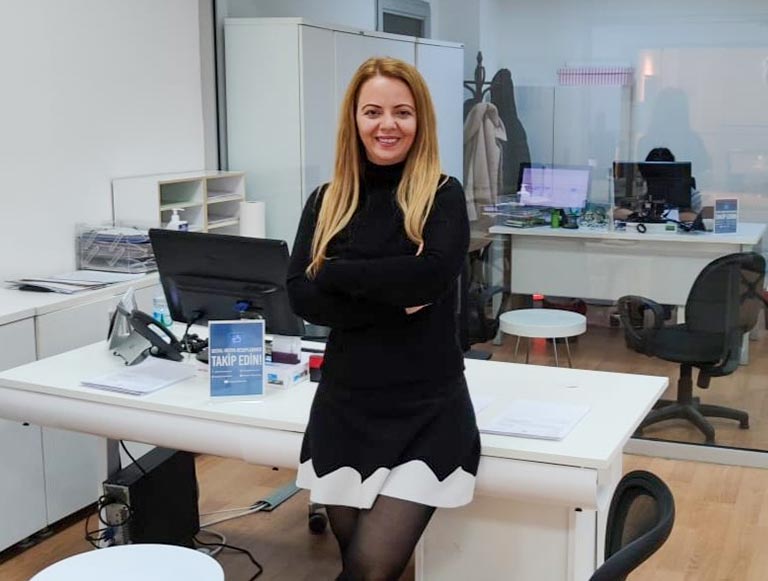 Döndü Sapan – Arkas Automotive
Claims Consultant
My career adventure in the automotive industry began in 2010. I have been working at Arkas Automotive as a claims consultant since October 2017. The company culture at Arkas has helped shape my career and my personality a lot. Even though it has always been in the back of my head how challenging it must be for a woman to work in the claims department and how other people would perceive it, starting a new career at Arkas Automotive has completely changed my perceptions. Although it is really difficult to overcome customers' prejudices towards female consultants, it has filled me with more determination and helped me nourish a keen sense of attachment to the company to see how everyone was standing up for me and valuing my input as a valued employee. This has laid the foundation for my current success.
I think women should play more visible and active roles in the automotive industry and other sectors as well under equal working conditions.