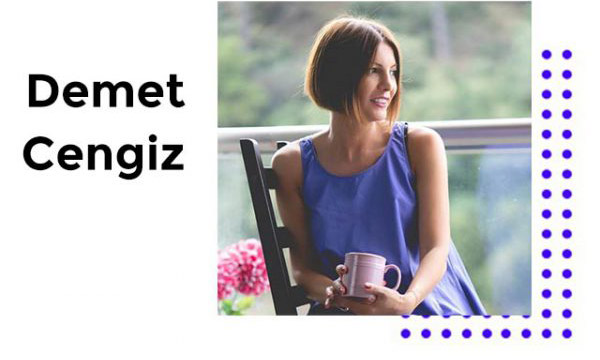 It was found out in June, 2016 that many children had been subject to sexual abuse by a principal in a village in Menemen district in Izmir province. The principal had been working in the same school for 22 years. The person who revealed the scandal was none other than Saadet Ozkan, who has been engraved in minds as "Saadet Teacher". Saadet Teacher has been wrapping her blue wings over the children from that day to this.
Hers is a different career story… She was born in Izmir in 1978 into a family with three children (two girls and one boy). She first studied Early Childhood Education and then Public Relations and Communication at Anadolu University. She started her career in the municipality. She first worked as a pre-school teacher in the municipality, but then she transferred to the health affairs department. When the municipalities were divided, she started working in Karabaglar Municipality and enthusiastically presented many good projects about children. When she accepted that the wheels came off at work and resigned from the municipality, everyone around her reacted, saying that she was acting insane and she must have lost her mind to resign from such a job in the municipality.
Saadet Ozkan, mother of a boy (now 17 years old), was 38 when she decided to adopt teaching as her profession. Moreover, she volunteered for this compulsory duty because she would be a 'Wren'; she saw it not as an obligation, but as a great service that she would happily fulfil. At that time, she did not listen to her husband, suggesting to her, "If you really want to adopt it as your profession, be a paid teacher".
She Told Them 'I am by your side' But She Could Not.
Everyone across Turkey became sick of the sight of the horrible incidents in that lovely village, which were revealed by Saadet Teacher. When she persuaded the children and their families to speak up, she also took on many people who tried to cover up the incident. But when the trial began, something terrible happened. Saadet Ozkan had a traffic accident. She was removed from her car after four somersaults with a broken spine; she was bedridden for a year. She could not be with the little children she had promised to be with during the trial. But our heroine did not give up; as soon as she could get out of bed, she ended up with her little heroes. Her struggle was heard across Turkey and that horrible principal was sentenced to 82 years in prison.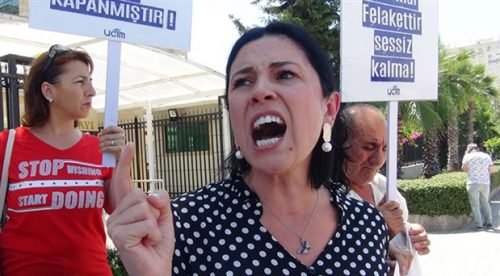 They Did Not Let Her Continue Teaching
Turkey had lent an ear to Saadet Ozkan's cries for help, justice had been served; she was now ready to return to her profession that she had been dreaming of, but she could not. In her own words, she could not teach, they did not let her. Because she was told, "Shut up! Cease your communication with the Journalists! This is not a place where hierarchy is not obeyed," in her latest job, she had to resign soon. She started to make a living as a personal and student coach. She chose to carry out the struggle she started to prevent child abuse under the roof of an association. She founded UCIM Saadet Teacher Association for Fighting against Child Abuse in 2017.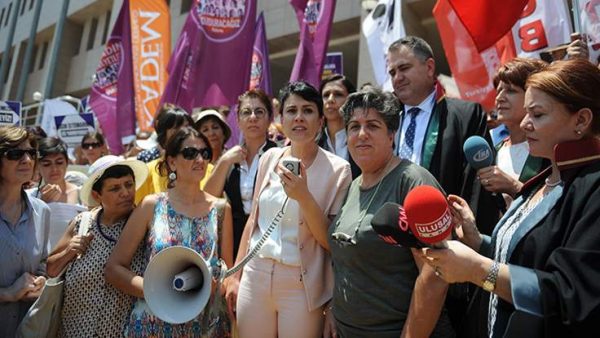 Awarded by the White House
She could neither teach nor pursue a career in public duty. Life had given her a completely different role, even though she did not have a cloak: Superhero Saadet Teacher who devotes herself to protecting children!
She followed hundreds of cases, helped hundreds of cases to be opened, and created public support. The wings of UCIM (UCIM's logo is a blue butterfly), which currently has 75 thousand members, 90 percent of which are youth, are wrapped around the children. UCIM has established child neglect and abuse prevention headquarters in 11 provinces in Turkey such as Mardin, Van, Ankara, Antalya, Izmir and Erzurum. These headquarters will be opened next June. A headquarter for the prevention of child neglect and abuse was also established in the TRNC.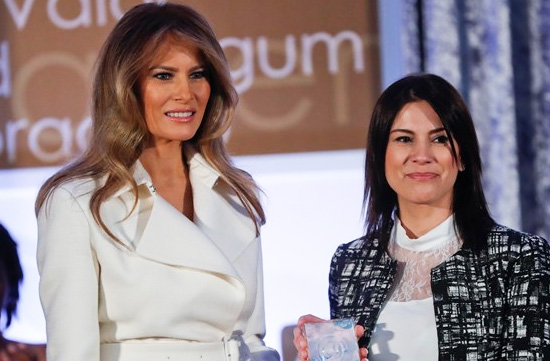 Saadet Ozkan, who participates as a speaker and represents Turkey in many international platforms, is also the owner of many prestigious national and international awards and plaques… In 2017, she also received the "International Women of Courage Award" given by the US Department of State to 12 women across the world. The award was presented to Saadet Ozkan by the former First Lady, Melanie Trump.
Developing a Listening Culture
Believing in the importance of raising awareness to prevent child neglect and abuse, Saadet Ozkan believes that education and conferences organized within this framework will be beneficial. "If you listen to the little ones, if you know how to listen to them, they'll tell you everything," she says.
The "listening culture" pointed out by Saadet Ozkan is not only the solution to this terrible problem, but actually almost all problems. She suggests teaching children how to question things rather than giving advice. She adds, "If you tell the kids about your own happy childhood story, they can quickly spot what is wrong in their story."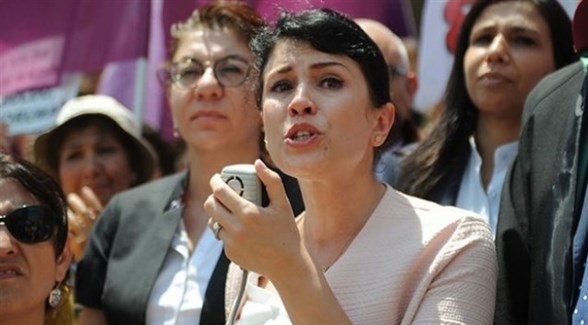 The mother of everyone, the joy of kids, Saadet Teacher explains her biggest dream:
"To be a country remembered with science awards, magnificent projects, changes, inventors making inventions. May the girls and women of my country raise their hands with such awards."
She Will Establish 16 Prevention Headquarters in 16 Cities
At the charity night organized on April 23 by UCIM Saadet Teacher Association for Fighting Against Child Abuse, moderated by the Spokesperson Uraz Kaygiroglu, a powerful and remarkable start was made for the "Strong UCIM, Strong Children"campaign with the participation of Cem Yilmaz, Ozge Ozpirincci, Edis, Doga Rutkay, Ezgi Mola, Enis Arikan, Gulse Birsel, Gupse Ozay, Sarp Apak, Kerem Bursin, Meliksah Altuntas Ekin Beril, Ceyda Duvenci, Berrak Tuzunatac, Demet Ozdemir, Demet Evgar, Sebnem Bozoklu and Berkcan Guven. UCIM, which set out with 16 prevention headquarters in 16 cities, open new fronts in the fight against negligence and abuse with the new prevention headquarters it will open, especially in Istanbul, Konya, Erzurum, Kayseri, Mardin, Ordu, Antalya and Van.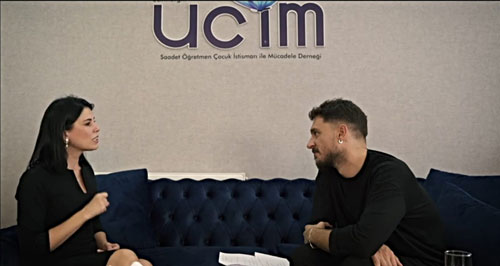 To draw attention to the issue of child abuse, UCIM Saadet Teacher Association for Fighting Against Child Abuse, operating in 55 provinces in Turkey with more than 75,000 volunteers has provided training on children's rights, privacy and digital bullying at thousands of schools and many universities, carried out awareness projects and still continues its activities. UCIM also supports families with its volunteer lawyers in abuse cases received through their crime hotlines and provides guidance with rehabilitation processes.