Technogym as Rafa Nadal's long-term partner for athletic training
Rafa Nadal is now an official legend! At 35, after losing the first 2 sets, he performed an absolute comeback and eventually won the Australian Open at the 5th set, after a 5-and-a-half-hour match. This way, Rafa becomes the first tennis player ever to win 21 Slam titles.
This success seals Rafa's nature as exceptional world sport champion, expressing excellence from a physical, technical and mental point of view. In addition to Rafa's innate talent and formidable competitive verve, his athletic training played a fundamental role in ensuring his sporting longevity and performances, like that of the Melbourne final, which he won after a more than 5-hour-long match against the favourite, 10 years younger
It's been years since Rafa Nadal chose Technogym for his athletic training. The long collaboration between the tennis champion and the reference brand for athletes' training – Technogym has been Official Supplier of the last 8 editions of the Olympics Games – began in 2008 during the Beijing Olympics and consolidated over the years.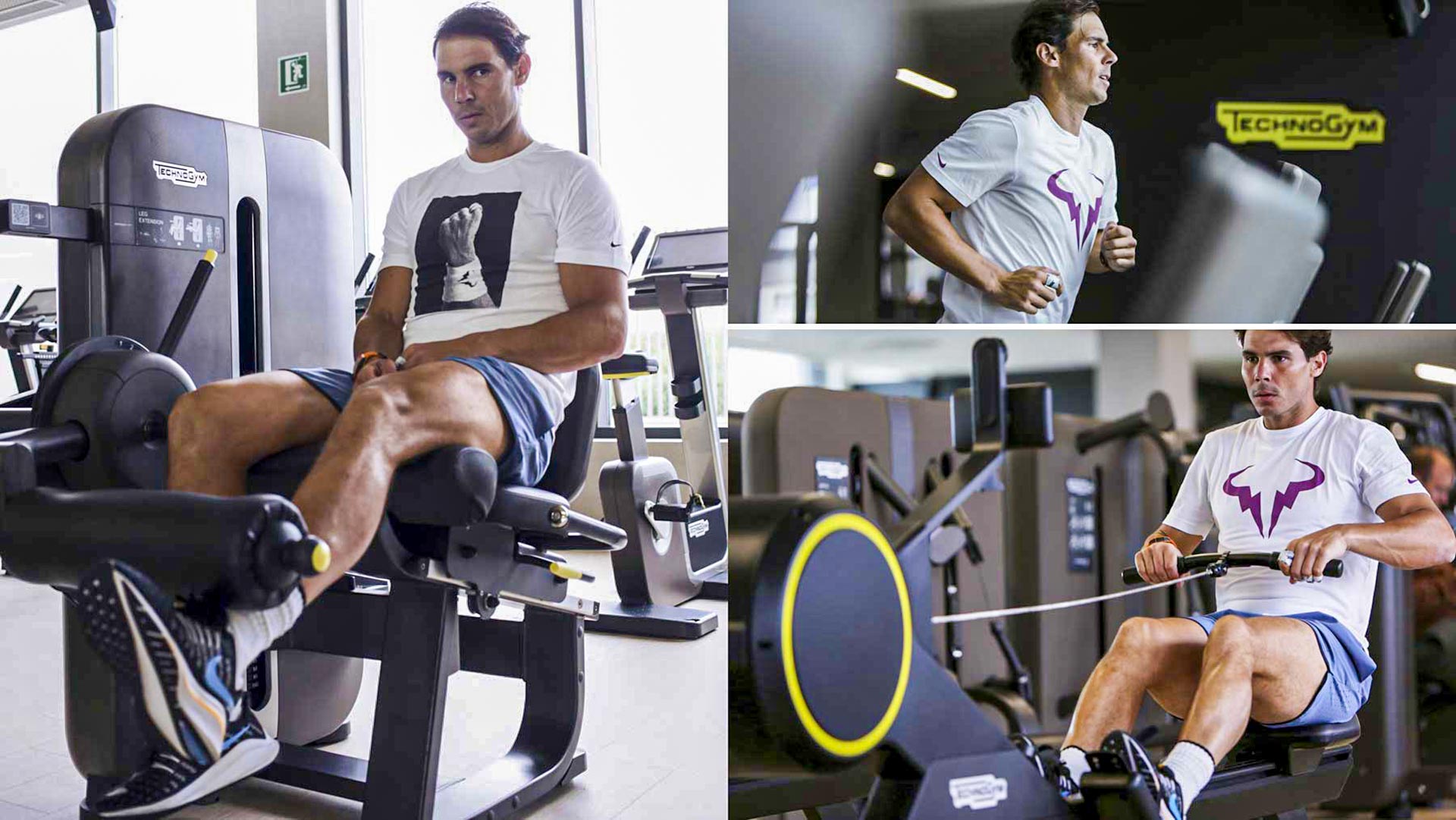 Technogym created a gym dedicated to Rafa's training in Mallorca, with a selection of the most innovative products necessary to work on his athletic skills. Among these, there's Kinesis, the patented technology that allows athletes to experience total freedom of movement at 360° to train stability, flexibility, and posture in a single session; thanks to Kinesis, athletes can simulate the technical gestures of a sport such as tennis, that involves particularly intense movements. His personalized gym also includes a selection of the Skill Line products, specifically designed for Athletic Performance Training thanks to Technogym's over-30-year-long experience with the world's best teams and sports champions. They include Skillrow – the indoor rowing equipment designed to improve anaerobic power, aerobic capacity, and neuromuscular abilities in one solution – and Skillrun, the new standard in performance running, that brings together cardio and strength training enabling athletes to perform running sessions to improve cardiovascular performance, as well as resistance training to increase strength.
Besides Rafa's athletic preparation, Technogym also serve sas Official Supplier of Rafa Nadal Academy by Movistar. Located in Manacor (Mallorca) – Rafa Nadal's hometown – this high-performance Academy combines tennis and education, so that students can continue their path towards a professional tennis career whilst also pursuing their traditional studies.