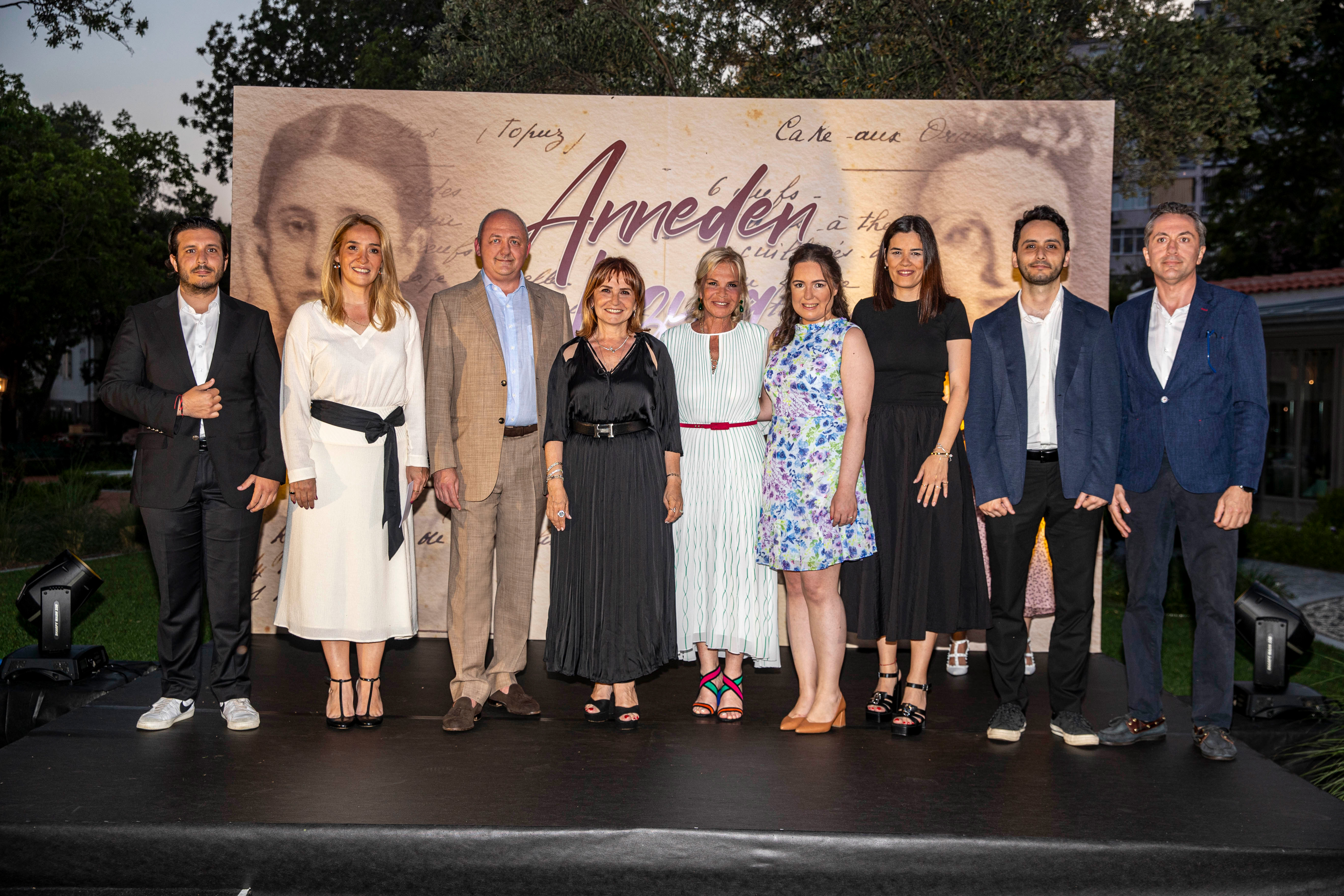 The book "From Mother to Daughter" is a culinary journey through Izmir's history, featuring the recipe notebooks of Marguerite Pagy, born in 1875, and her daughter Wanda Arcas, born in 1910. Spanning two different centuries, the book captures the social and cultural structure of their respective eras. It is now prepared to embark on its own journey.
In the 1800s, Izmir emerged as a significant port city where diverse cultures and nations coexisted. Going beyond its commercial relations, environmental richness, economic development, and social life depicted in history books, Izmir invites readers on a gastronomic journey that offers a unique perspective.
The book "From Mother to Daughter" brings together a collection of recipe notebooks passed down from generation to generation, belonging to Marguerite Pagy and her daughter Wanda Arcas, lovingly preserved by Aurette Arcas, who is the aunt of Bernard Arkas, Arkas Holding Vice President. With him at the helm, the book provides a captivating narrative that delves into Izmir's history, multicultural life, and gastronomy.
Authored by Gastronomy Expert and Author Sirma Guven, "From Mother to Daughter" takes a narrative approach, incorporating extensive gastronomy research, historical references, articles, and interviews with members of the Arkas Family and other Levantine families from Izmir.
"From Mother to Daughter" explores the cosmopolitan life of Izmir from 1875 to 1993, intertwining history, culture, and gastronomy to showcase the harmonization of diverse cuisines and the interwoven stories of its inhabitants.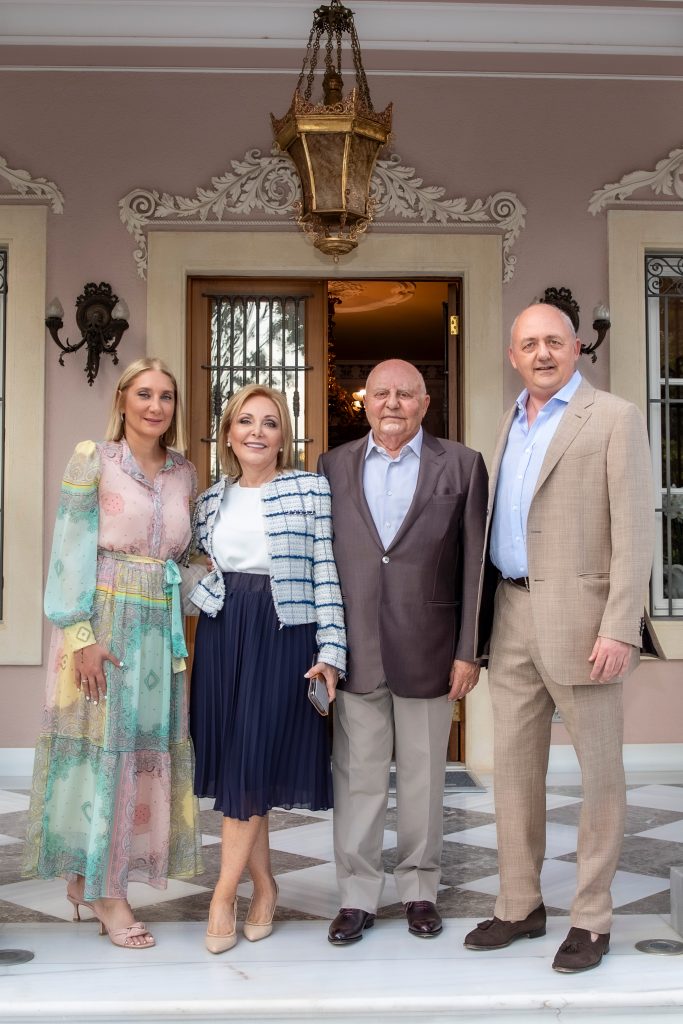 Chef Aylin Yazicioglu carefully selected and adapted the recipes from the historical recipe books, ensuring their authenticity while adjusting measurements and instructions to modern standards. The book beautifully captures the memories and experiences of the Arkas Family through recipes written in French, notes, and dishes defined by the names of neighbors and friends. It serves as a family heirloom to be cherished and passed down by the women of the family for generations to come.
The Arkas Family, along with close friends and esteemed businesspeople from Izmir, gathered at the Arkas Arcademia Mattheys Mansion for a special tasting event curated by Chef Osman Sezener.
Speaking at the event, Bernard Arkas, Arkas Holding Vice President, said, "The purpose of this book originates from the fact that the men of our family live with their pictures and names in our offices because they are involved in commercial life. Because the commercial and social life of the period, which they lived in, required such a sharing. I wanted the women of my family not to be lost and forgotten, but to be remembered for all their experiences and efforts. Thanks to this book, there will be a written legacy from the women of our family, transcending our memories and passing down to our children within the Arkas family. This book serves as a testament to the Arkas women, leaving a written legacy that goes beyond our memories and ensuring their names are remembered by future generations.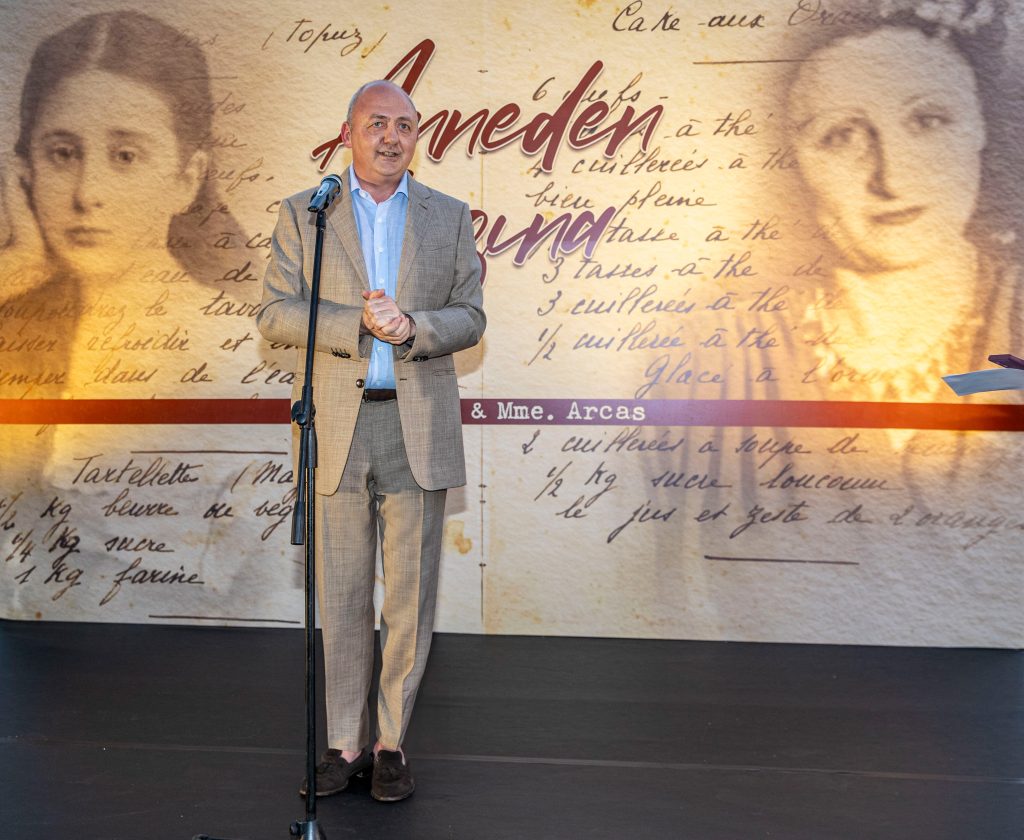 The book "From Mother to Daughter" is a comprehensive exploration of Levantine families in Izmir, offering insights into their history, culture, and culinary traditions over two centuries. It goes beyond a cookbook and memoir, providing an insider's perspective on this rich heritage. This book embodies the essence of Izmir, encompassing values such as respect for different cultures, coexistence, tolerance, and freedom, which have shaped the city into what it is today. 
I am very happy to be presenting the introduction and first taste of such a book at Arkas Arcademia, located in the Mattheys Mansion. Because the two protagonists of From Mother to Daughter lived in the Pagy Mansion, which is across the street from this mansion. They were guests in this garden, they ate that food and talked about it."
Gastronomy Expert Sirma Guven, the author of the book, said, "From Mother to Daughter was a long journey that took us from Tuscany in Italy to the Alliotti's, from Marseille to the Pagy's, from the Adriatic coast to the Arkas Family's paths that converged in Izmir, and to the story of Izmir cuisine that developed in the Bornova Pagy mansion. From Mother to Daughter is a reference for young people studying Izmir's culinary culture, and a small gift from us to the happy tables to come. I wish that the memories and prescriptions written will live forever on the tables of future generations of the family."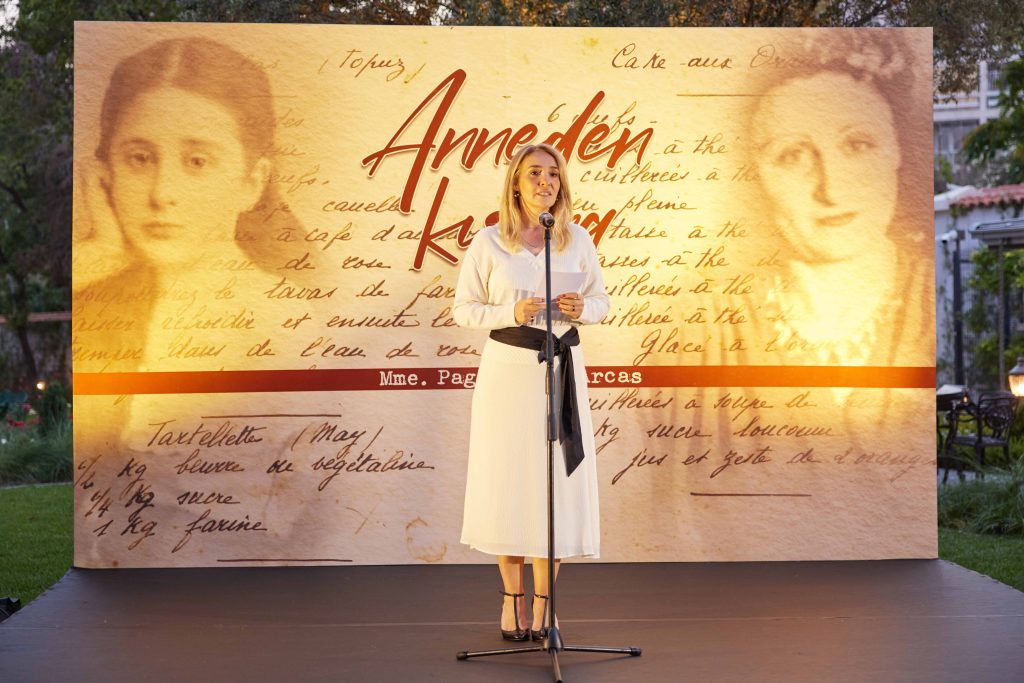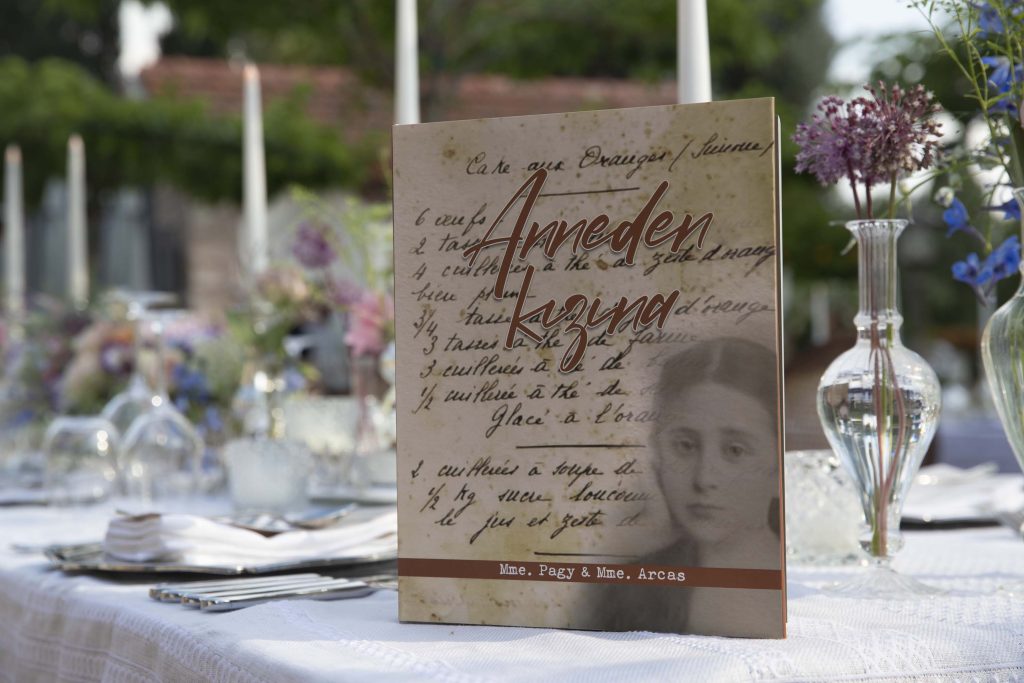 The book "From Mother to Daughter" was a result of three years of dedicated work, involving Chef Aylin Yazicioglu who reworked and adjusted the selected recipes from the notebooks, Candan Varnali who provided support in food and table design, Derya Turgut who captured the dishes through photography, Berna Kumas Sipahi, Arkas Holding Corporate Communications Director who was the Project Coordinator, and the design and project team of Arkas Holding Corporate Communications Directorate.
From Mother to Daughter is on sale at Arkas Art Center, Arkas Art Bornova and Arkas Art Urla in Izmir.