The webinar "Social Gender Equality from Past to Present" that was organized by Arkas Academy took place with the participation of Nur Ger, chairwoman of YANINDAYIZ Association. In this event, which is dedicated to "25 November International Day for the Elimination of Violence against Women", the studies for raising awareness in social gender equality were mentioned while the historical process regarding the matter was also scrutinized.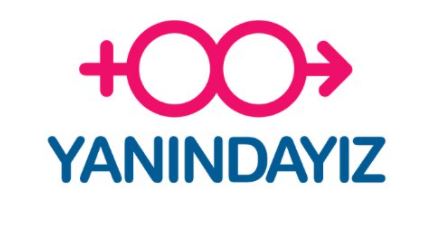 Online webinars continue in full swing within the scope of the Arkas Talks program of Arkas Academy. The webinar "Social Gender Equality from Past to Present" was held with a high participation rate. Topics regarding how social gender equality shows itself in everyday life, conditions affecting the formation of woman and man roles from the first civilizations until today, facing gender discrimination in business life, measures to be taken in the fight for equality and studies to raise awareness of ensuring a gender-sensitive language were addressed in the event.
YANINDAYIZ Association makes studies to ensure social gender equality within the framework of the universal human right perception. The association is the first NGO that aims social gender equality with active participation of men in Turkey and is also among few NGOs dealing with this matter in the world. Aiming to raise awareness especially for the purpose of ending violence against woman and equality in opportunity in all areas of life such as education, health, business life, partnership in household chores together with men by setting them as target, the association launches many projects in this field.
One of the completed projects is "Gender Equality Index (GEI) in district level". By looking at the fact that Turkey ranks 131 out of 153 countries in the Global Gender Gap Report, the project, which was created for the first time in Turkey and the whole world, was realized with the financial contributions of the Embassy of Canada and the support of Istanbul University Center for Research and Practice in City Policies. By means of this project, which is a milestone in the road that leads to gender equality, the aim is to practice all activities with regard to awareness studies.
With 97 members, YANINDAYIZ Association, which Arkas Holding Executive Vice President Bernard Arkas is also a member of, offers trainings, seminars and projects to institutes and organizations.