Arkas Cesme Sailing Youth and Sports Club started sailing courses on June 22nd, in Cesme, one of the best sailing racecourses in the world offering ideal wind speeds, to teach sailing and dancing with the wind to the youth.
All Things Considered to Provide a Healthy Environment for Children Teenagers
In the light of the guidelines published by the Ministries of Health and Youth and Sports regarding the measures to be applied to sports programs during the Covid-19 pandemic, Arkas Cesme Sailing Youth and Sports Club attaches particular importance to the health of children and teenagers.
Among the main measures to be taken within the complex are: monitoring of the health status of sportspersons and course attendees who have an entry permit to the club, along with the club personnel (surveys, temperature check etc.); maintenance of social distancing rules; supply of personal protective equipment by the club personnel at entry (face masks etc.); regular disinfection of every area after each use.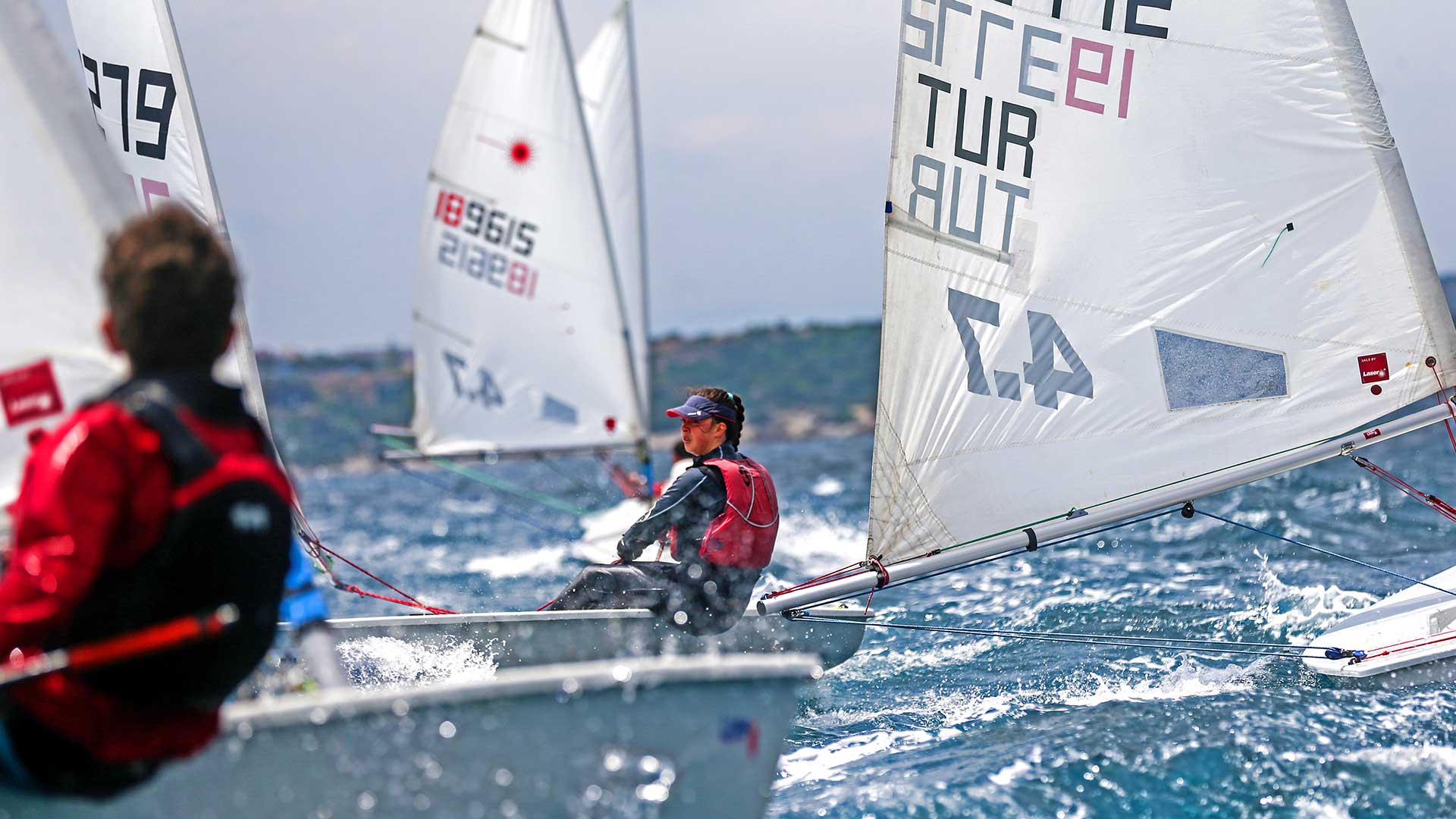 Young Sailors Learn How to Dance With the Wind
The pandemic has shown everyone in the world that we should have strong adaptation muscles. The best place to learn this is nature. The sea enhances the body's resistance and the immune system with the vitamins, mineral salts and microorganisms in the sea water and it also strengthens all the muscles in the body. The sea and sailing as a sport teach people survival skills. They give the opportunity to master many skills including fast decision-making and crisis management, and to gain self-confidence.
Arkas Cesme Sailing Youth and Sports Club started its activities to breath new life to sailing on June 22nd on one of the best sailing racecourses of the world in Cesme offering ideal wind speeds. Hosting the TYF Sport Toto All-Star Cup, the club has raised many sailors for the national team. And it offers children aged 7-15 years full-day or half-day one-to-one swimming exercises with trainers. The training program which gives trainees the chance to register for the 3-week programs offered during weekdays will end on August 28th.
For information and registry before the groups are full:
Telephone: 02327231915
E-mail: bilgi@arkascesmeyelken.org