The weather is getting warm and we've been fed up stuck inside our houses, and it's high time we got a glimpse of that peaceful "endless blue bliss". You can have this peace in a new experience wrapped in history and culture, and you'll have a hard time finding a better place for this than Ayvalik with its 22 islands large and small. So this month we're taking you to Ayvalik, a corner of paradise in the Northeast Aegean where you can find the most unique olives, cheese and whatnot.
When it comes to Ayvalik I cannot ever to decide where to start. Must be its rich experiences or my secret love to it! This richness comes from its past, which we need to know first if we need to get to know Ayvalik herself.
Surrounded with Edremit at the north, Savastepe east, Lesbos on the opposite coast and the famous Pergamon of Izmir at the south, Ayvalik's first known history dates back to the First Age and therefore it has always been a very important life space for Anatolian civilizations. Ayvalik was home to Mysia, the Hittite, Lydia, followed by Roman and East-Roman empires during the Medieval Age, and then the Ottoman Empire. In short, ancient Anatolian civilizations established Ayvalik along the coasts of magnificent seas and by the side of fertile soil. And believe me when I say, they ate the freshest fish, dipped their bread into the best olive oil and accompanied that with the most delicious cheese!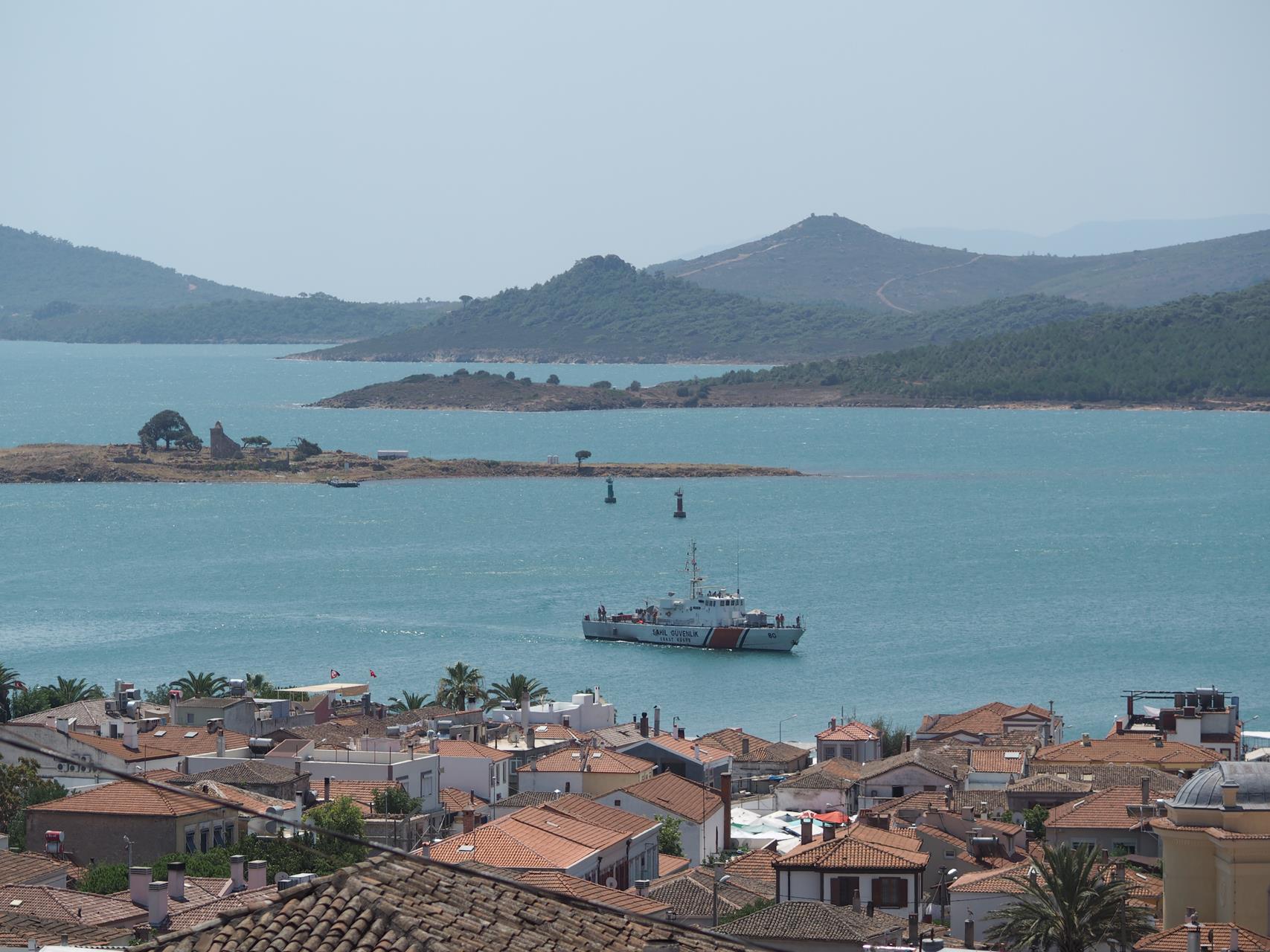 There are two important findings which indicate that the word "Ayvalik" evolved from the Greek word "Kydóni" meaning "quince" in Greek (Ayvalik meaning "a field of quinces" in Turkish), and that the word was coined by the Greek people who migrated from Lesbos (Kydonia Village) or Crete (from the Kydonies region). An interesting piece of information here is due to large-volume trade of olive oil, soap, wheat and other products, Ayvalik once hosted consulates from six countries (England, Norway, Italy, Austria-Hungary and France).
I said it before, we cannot talk about Ayvalik without talking about its history.
Now that we're past the introduction, I can now share the list of Ayvalik's must-sees.
And old settlement, Ayvalik has numerous mosques and churches which travellers love to visit. Some of them are:
Ayvalik Taksiyarhis Monumental Museum: This is the first museum ever built in Ayvalik. It was built at the end of the 16th century. Used as a trade warehouse after the War of Independence, it was restored in 2012 and then reopened as a museum in 2013. You can't help yourself but take many photographs while in it. With a magnificent structure, it is one of the jewels of Ayvalik's cultural inheritance.
Cunda Taksiyarhis Museum: The church was built in 1873 in Alibey Island, or as more widely known, Cunda Island, by the Greek Orthodox society over the remains of the older Metopol Church and it was attributed to the "Taksiyarhis", the Protective Archangels Gabriel and Michael. The church became derelict after the damage it took in the earthquake of 1944. In 2012 Rahmi M. Koc Museums leased the church for 49 years and restored it. The restoration took around two years, which resulted in the historical church transformed into a museum. The museum is now home to more than 1000 technological and scientific articles from the collection of the Koc Museum, and it is the very first place to see in Cunda in all Cunda itineraries.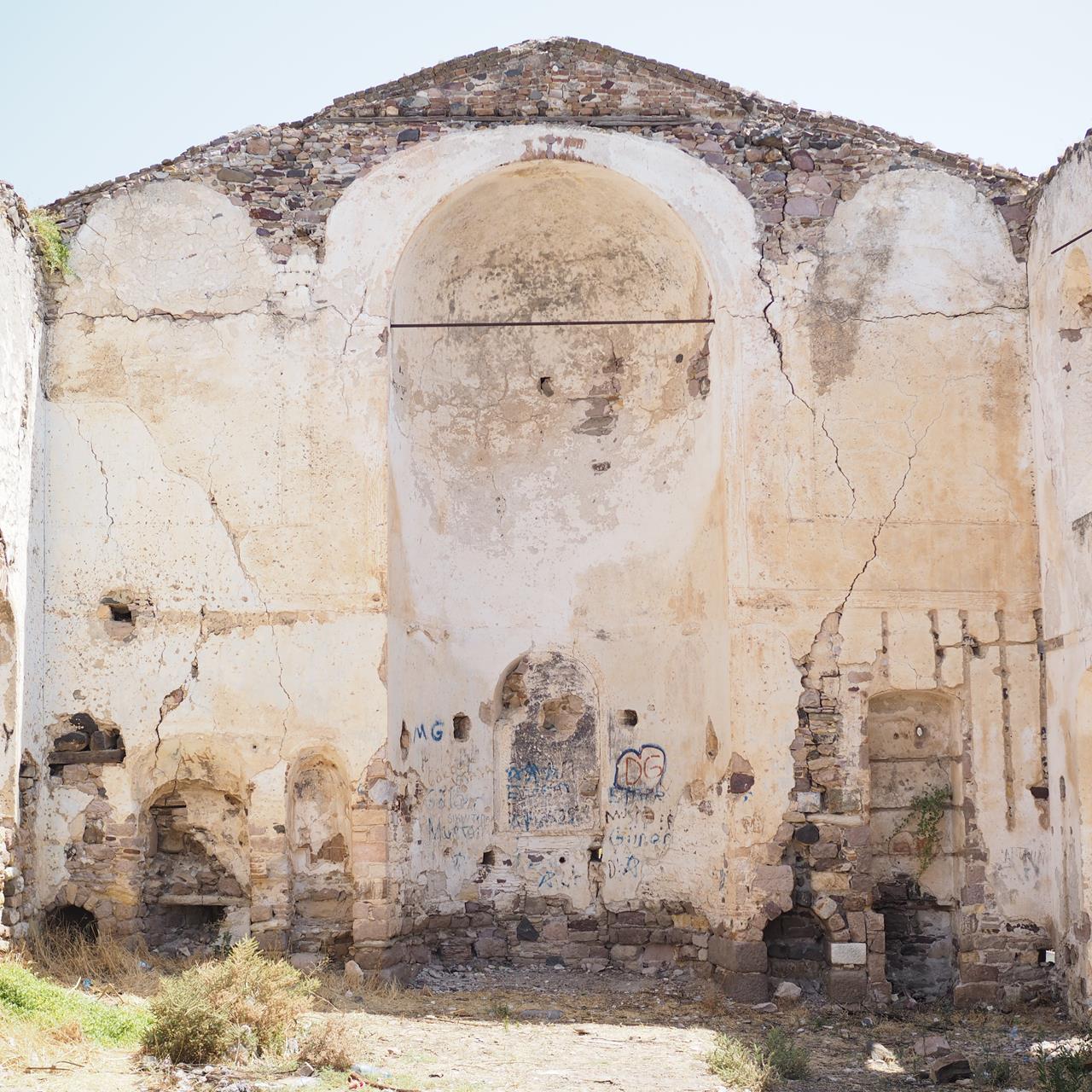 Saatli Cami (The Clock Mosque) or the old Agios Yannis Church: The structure was built as a church in the 19th century. In 1928 it was transformed into a mosque. The name Saatli Cami comes from the clock in its tower instead of a bell.
Hamidiye Mosque: Hamidiye Mosque was built on the orders of Abdul Hamid II in the 19th century. It was constructed on a square plan using red stones and in this sense, it is among the unique examples of architecture in Anatolia.
The streets with stone houses in rows have their own stories. Ayvalik is home to many buildings constructed using the "garlic stone" which is exclusive to the region. Over 1800 of these buildings are officially registered as proprietary, making Ayvalik the county with the most registered buildings in Turkey. The Barbaros and 13 Nisan Streets, where you can see these buildings, will guide you with their architectural details through the identity of Ayvalik.
Olives are another symbol of Ayvalik. The gardens and the rendering plant, where Kristal Yaglari, as part of Arka Holding, conduct their harvesting for geographically marked Ayvalik olive oil production, are also located in Ayvalik. This beautiful olive oil carrying the unique taste, scent, aroma and vitamins of the olive fruit, which has special attributes such as fruity taste and temporary bitterness, is a characteristic of extra-virgin olive oil produced in Ayvalik.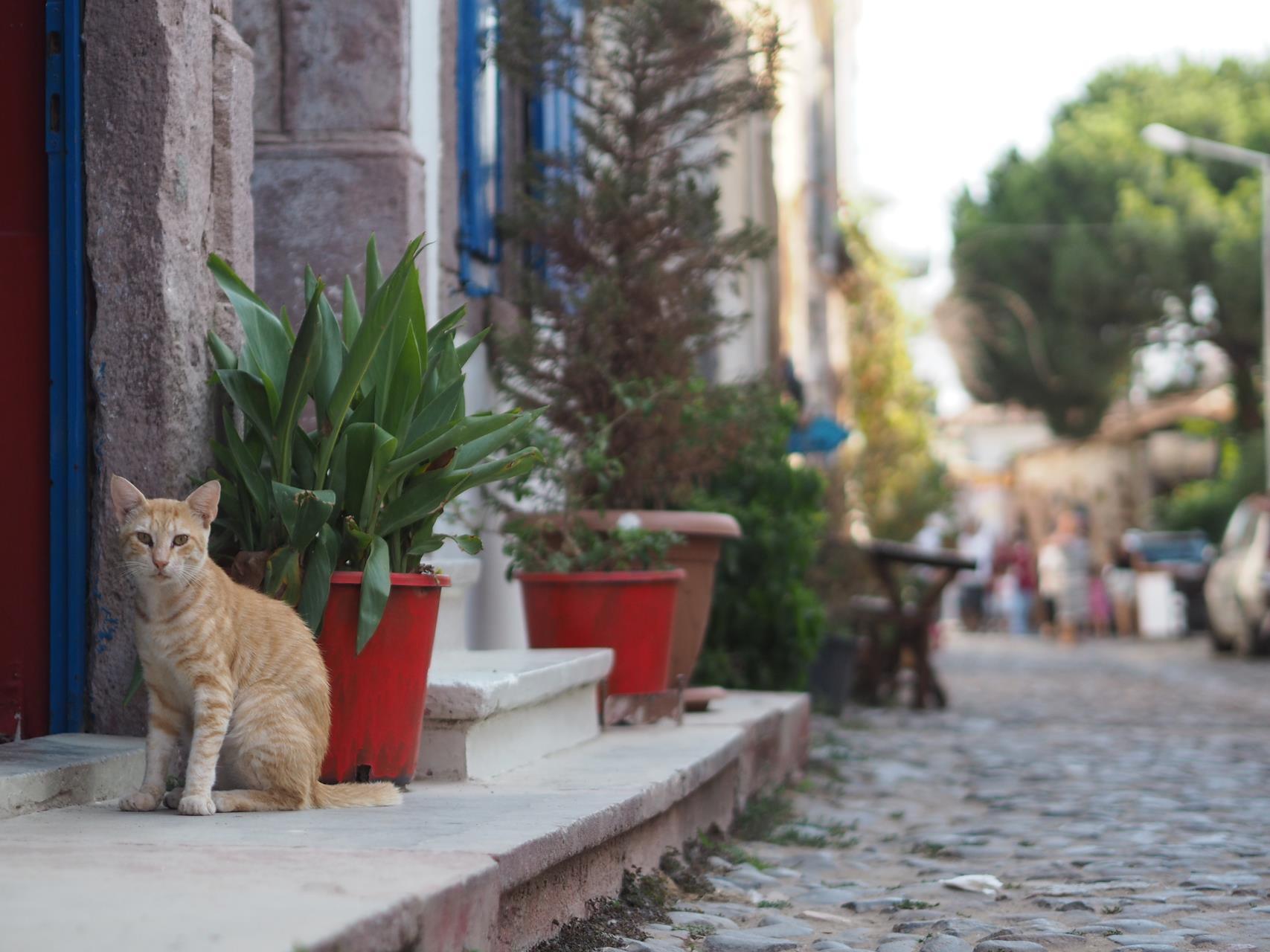 The Ayvalik Adalari Tabiat Parki (Nature Park of Ayvalik Islands), which is the largest nature park in Turkey and envelopes 20 of the 22 islands I mentioned above, is a must-see if you are into hiking or cycling. You can also take boat tips around permitted islands and coves swim and dive in these locations. If you are lucky enough to see the very small "dwarf" octopods with their single lines of suckers, locally named "mosko", catch one of them! Or at the very least, order one for dinner at a restaurant.
There is a 600-yeard-old village in Ayvalik, which is a wonderful excitement for the art society and a tribute to those who miss the Alacati of 2000s. The Yenicarohori, currently known as Kucukkoy, which became a new home to the janissaries placed in Lesbos by Mehmet the Conqueror. With its narrow streets on cobblestone, numerous art galleries, design workshops and cafes, Kucukkoy will be given fresh life as a refined Aegean village in the coming years, unlike the mistakes which left Alacati in disfavour.
Last but not least, I'll give you the seasonal recommendations; Ayvalik is very crowded during summer months. So it's best to visit in October when olive harvests start. For those who plan to come in winter, I can guarantee a quiet, calm and windy rest. Spring is the time of dairy farming and sees green herbage flying around! Don't forget to get your gummy saganaki cheese from Kesebir Dairy in Cunda! And lovers of quark cheese can get the "kirli hanim peyniri" cheese.
Landmarks Around:
Stone Monastery
Sevim & Necdet Kent Book House, Cunda
The Devil's Table
Ada Camping, Cunda
Yenicarohori (Kucukkoy)
Sarimsakli Beach
Patrica Cove, Cunda
Activities;
Boat trips
Bicycle trips
Hiking trips
Camping
One-day Greece trip
Village exploration
Olive harvest festivals
Cheese production
Food workshops
Far-away, yet nearby:
Edremit
The Ancient City of Pergamon
Lesbos
Pine cone collection in Kozak Highland
Food & Beverage:
The Devil's Coffeehouse
Guler Patiserrie
Kraft Ayvalik
Ayna Cunda
Uno Cunda
Stone Coffeehouse, Cunda
Bay Nihat Cunda
Orman Cunda
D-Resort Ayvalik