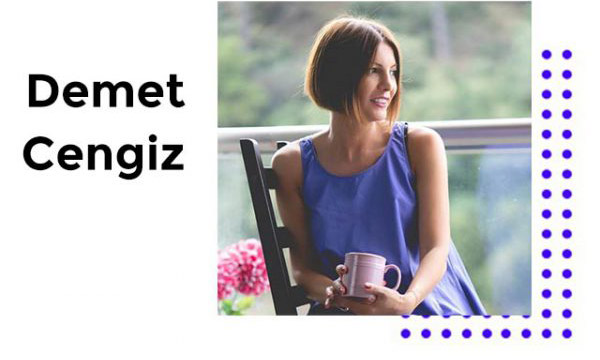 Michelle LaVaughn Robinson Obama… The first Afro-American first lady of the USA… The legendary figure who's pressured to run for the presidency, still under pressure from time to time but she's chosen -maybe for now- to raise healthy children and focus on social responsibilities… A sincere activist and one of the most influential women in the world… An inspiring life guru and fashion icon… She's a woman who's defied impossibilities, changed the course of her destiny, and wrote her own story.
Michelle Obama drew as much attention during electoral campaigns as her husband Barack Obama, the first Afro-American president of the USA, and faced as much media and political bullying as he did. She came to be known as a prudent, determined person who held her head high unflinchingly. She did not compromise her principles but that did not keep her from giving frank, emotional speeches and making jokes that received roaring laughter. This is the story of Michelle Obama who was born into a working-class family in Illinois, Chicago in 1964… It's the story of a child whose ancestors were sold like a commodity in slave markets but who herself ended up in the White House…
Not Deterred But Emboldened By Hardships
Her father, who suffered from MS and who she lost at a young age, worked in the municipal sewer system for $479 a month. Housewife until her children went to high school, her mother worked as a secretary in a catalog firm. Michelle went to an elementary school for gifted children. She was deeply affected by her father's disease. That was mostly why she was a good student and didn't cause problems. She studied sociology at Princeton University. She wanted to go there because her one and only brother, her mother's favorite kid, studied at Princeton. When her college counselor said: "You are not Princeton material" she rose to the challenge. Nobody, including herself, knew just yet that rising to the challenge was going to define her character. Whenever she faced hardships, she was going to choose fighting on, not withdrawing.
When she was marginalized sometimes due to her skin color, she did not draw back but she was hurt from time to time. A friend in Princeton did not want to share a flat with her because her mother was worried that she was going to live with a black student.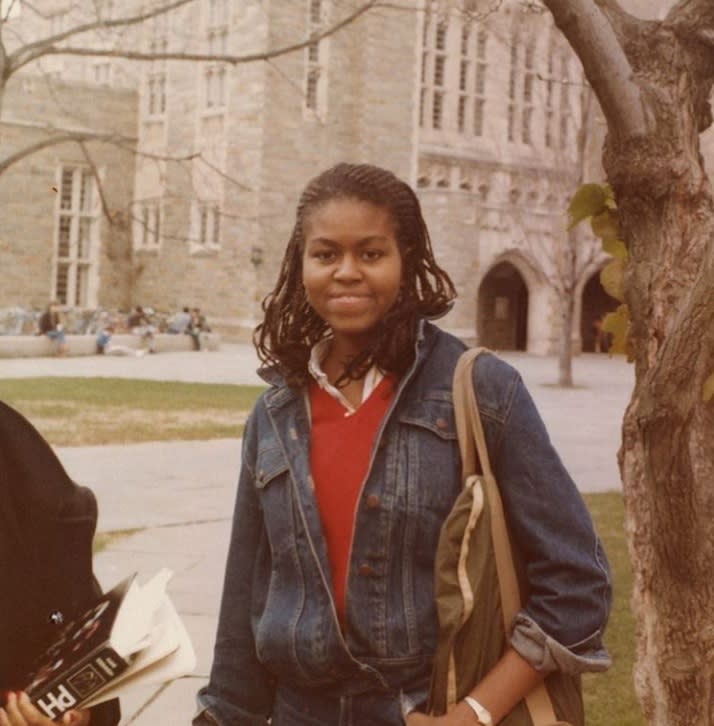 She Married The Charismatic Voice On The Phone
Following her Sociology degree, she studied law at Harvard. She was an active student, sensitive to social issues, and was engaged in social responsibilities. When she started working in Sidley Austin, a leading law firm in the USA, her fate took a new turn. That was where her path crossed with Barack Obama's. In her words, she first met the charismatic voice of her future husband. Though until a few months ago she was telling her mom about her plans of "solitude" with a focus on her career, when she was charged with the task of mentoring Barack Obama and fell in love with him, her plans changed.
She married Barack Obama at age 28 (1992.) While Barack taught law at Chicago University, served as a state senator (1996) and then a senator (2004), Michelle focused on her work in non-profit organizations. She was struggling with the agony of consecutive miscarriages. She had IV fertilization treatment and gave birth to her daughters Malia (1998) and Sasha (2001).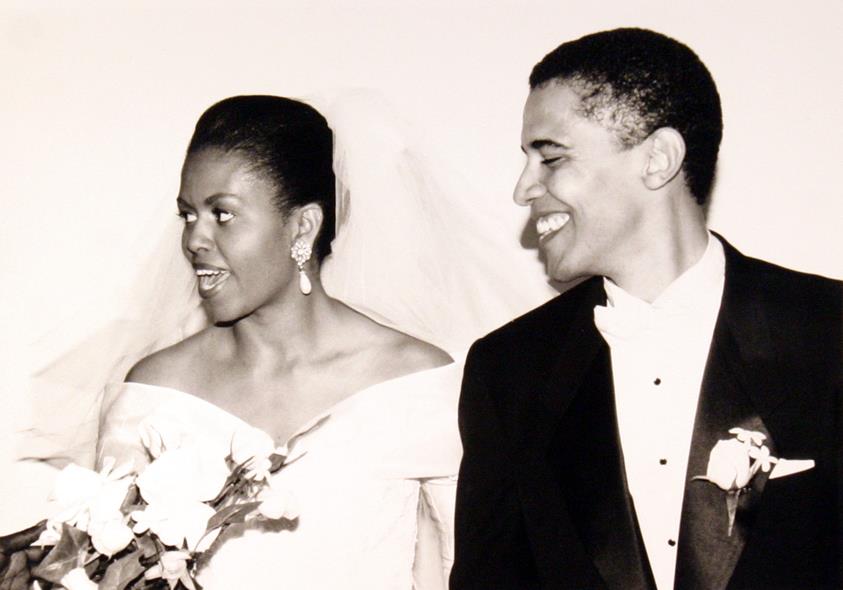 Black Propaganda For The "Black Candidate"
In 2008, when Barack Obama became the Democratic presidential candidate, their family life changed completely. In the electoral period, Michelle struck a hard balance to make time for her daughters and to support her husband's campaign.
During that period, she realized that the entire world was watching even the blink of her eyes and hours-long analyses were made on her slightest body movements. As the presidential race tightened, gloves were off, fatal blows were struck. When allegations that Barack Obama had Muslim origins proved false, black propaganda was unleashed to portray Michelle as an angry, aggressive person and even an anti-USA traitor. She decided, as early as those days, to never talk without a teleprompter. She was deeply saddened and when she felt that way, she showed it. Her entire distinction lied in this sincerity.
The First Black People In The White House
Something was about to go down in history. In 2009, Barack Obama became the first Afro-American president of the USA. Michelle became the first black first lady. Some celebrated on the streets, some were so sad that they wanted to kill themselves.
Both during her husband's term in office and afterwards, Michelle sought to raise awareness about poverty, education of chiefly girl children, healthy nutrition, increased physical activity, and elimination of all kinds of discrimination.
She was never the woman behind the successful man. She was as tall as her husband (only 3cm shorter than him) and always by his side. She never stood behind him.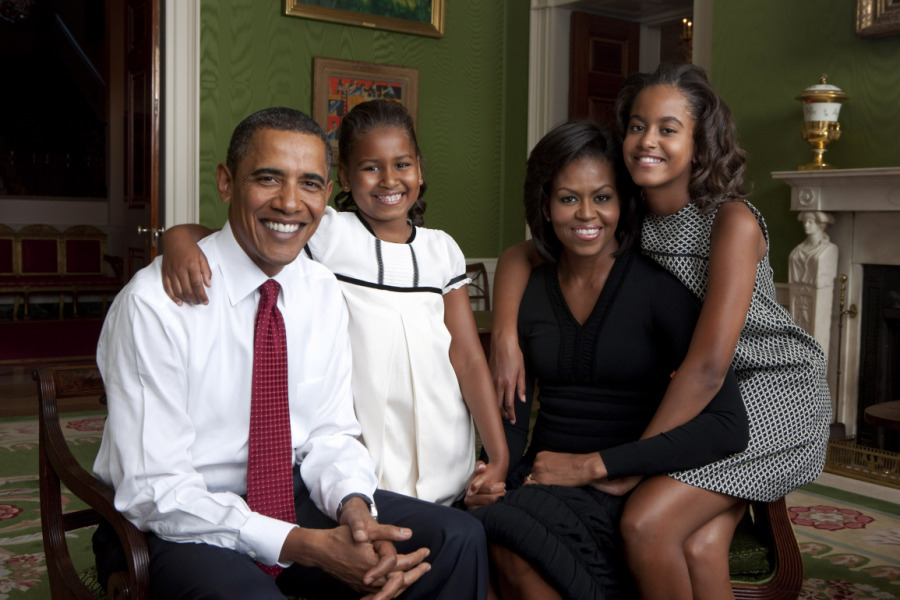 But she describes her husband as follows: "She was like a tsunami before me, had big dreams. And I wanted to pursue my own dreams. I constantly improved myself to not lag behind him."
Although she stood on the same level as her husband, she apparently kept her career goals small in order to support her husband's political career.
She respectfully fulfilled political and protocol requirements, but the White House looked most like a home during her time there. For instance, she refused to raise two spoiled children in the White House served by maids. She gave the kids responsibilities such as making their own beds, doing laundry, and cooking. She threw garden parties for her children's friends just like an ordinary mom.
Everyone Is Responsible For Their Own Happiness
When she says, "We can't afford to wait for the world to be equal to start feeling seen." she lands the responsibility of making the world fairer on everyone.
She frankly reveals that they received professional support for their marriage. "We went to a marriage counselor," she says, "I thought that we were going to the counselor and she was going to fix Barack. Because Barack has a problem. But no, that wasn't the case. I learned that everyone was responsible for their own happiness."
Here is how she describes their last day in the White House: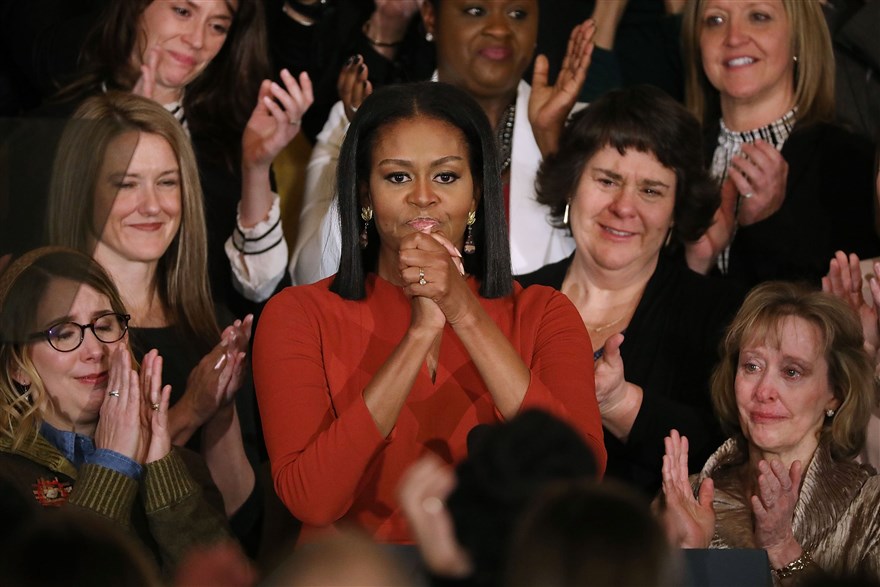 "On the last night, the girls wanted a sleepover with friends. That was their last chance to sleep in that house. The next day, when we left the White House, we got onto a helicopter and soon after I started crying uncontrollably. When the pressure of trying to do everything perfectly was over, I let myself break into tears."
Her memoir "Becoming", describing her life and experiences as a first lady, broke sales records with more than 10 million copies sold in its first year of release.  She reached out to millions of people on her book tour. Her documentary is available on Netflix.  It looks like she will be one of the world's most influential and best dressed women for years to come.
When her husband's term in the White House was over, many people suggested her as the democratic candidate. She said: "We've served our nation and the world but we have two children to raise." and rejected the possibility of becoming the first female president of the USA. Perhaps not now, but someday in the future… Who knows?