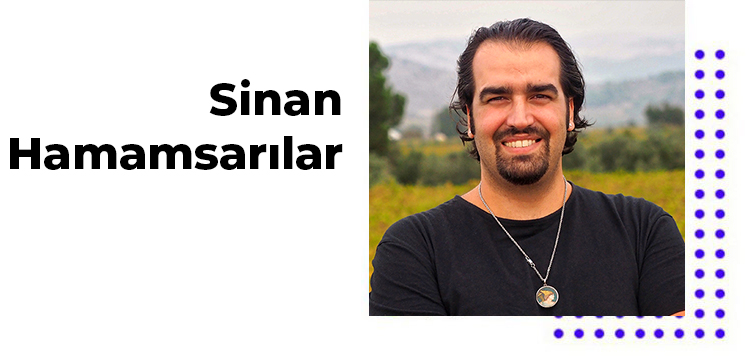 After the pandemic has lost its momentum, most people who seek to come back to civilization with their eyes and hearts are trying to get abroad. Because of the fluctuation in the exchange rate, it is no longer possible to "tour around" like before, so I wanted to prepare a 36-hour guide for Paris, one of the most touristic cities in Europe, and tell you how you can spend your time with a one-night stay.
Flights
Be honest to yourself and if you have to go on this 36-hour trip for the weekend, forgo your sleep and choose the first flight departing from Turkey. Thus, you will be able to land in Paris at 09:30 local time. On the way back, choose the latest flight possible. Although Turkish Airlines has not yet announced its late flights for the summer schedule, flights departing from Paris at around 20:30 and arriving in Turkey at around 01:30 were in service in previous years.
City Transportation
You are done at the airport and you will land in the city centre. Everyone will want to give you simple and understandable useful information such as "take the subway, it's very useful, everything is easy to understand, the subway has a connection to everywhere". However, remember that although the Paris subway system is advanced, it also has a cost. If there is a distance between the stop you will get off at and the hotel where you will deliver your bag, the subway may not always be the right choice. For example, if you are traveling as a group of three people and you will be staying in a relatively central location, you can buy a subway ticket for €12 per person (3×12=€36); but instead of wasting time walking to the hotel when you get off the subway, I recommend you to reach your hotel by taxi by using the quiet highway in the morning. Taxi cost will be 38-44€. Time matters! By the way, don't worry about getting a daily subway card right after you land in the city! Since Paris is a pleasant city to walk, you can also buy a single tickets instead of daily ticket.
Accommodation
You can stay almost anywhere in the city centre of Paris, which is both popular with tourists and a large metropolis for its residents. Say the Louvre Museum or Notre-Dame Cathedral as the centre of the city, you can comfortably stay at most places within a 1 km radius. My suggestion is Le Marais, which is located in the fourth District. Paris has 13 different regions, each one with its own beauty. However, Le Marais, an old Jewish quarter, is now one of the important places where the heart of the city beats. Imagine that Teşvikiye and Balat got married in İstanbul and they had children. Le Marais is such a district! It would not be wrong to say that with art galleries, cafes, museums and countless restaurants, the heart of the city is beating in these quarters right now.
Trips – Museums, Antique Markets, Open Markets
First of all, let me say the last thing first; if you don't go to 5-6 museums then you don't need to buy a multi-entry museum card. Not economically feasible. I can't help but say that when I left Paris without seeing the Pompidou Centre, the Louvre and the Orsay Museum, I felt like I missed things. The Pompidou Centre is one of the world's most important contemporary art museums. From Marcel Duchamp to Frida Kahlo, from Andy Warhol to Marc Chagall, you can find the works of the most important artists of the recent past and present under one roof.
The Louvre is a different story! Every time I go there, I can't decide if I like the building or the works inside better. Leonardo da Vinci's Mona Lisa or the Samothrace Nike (see Winged Victory Statue) located on the island of Samothrace, which can be considered as Enez's neighbour, are located here.
But Orsay may be my favourite museum. The building that used to serve Paris as a train station now houses some of my favourite sculptures in the world. Even sitting in the main and great hall nourishes you.
If we take a break from museums, I will invite you to two different marketplaces; one of them is the Marché Dauphine, where antiques and many antique shops are located around. The other is the everyday Passy indoor market, and it is a must-see for fresh fruit and vegetable enthusiasts.
Eating and Drinking
We have come to the most important issue of travel for some. I do not find it wrong to define Paris as a "giant buffet" because it is a city that hosts immigrants from many nationalities. It is possible to find delicate examples of France's established culture, a good Chinese restaurant, as well as a quality grilled meat that you have not seen for a long time, in the restaurants in the same street. I have included my restaurant suggestions for Paris, which you can fit in a short time, into the hourly plan below; I hope you benefit it. By the way, if you are very curious, you can go to Cédric Grolet's store in Opera and stand in line, but I would like to remind you that you will have to wait at least 30 minutes 🙂
1. Day Plan
– 10:00 Departure from the airport
– 10:40 Drop off luggage at the hotel in the city centre
– 11:00 Don't leave before eating BCBG and croissants from The French Bastards – Saint-Denis (https://goo.gl/maps/RXGzCuwrSMbDWCvM8) store.
– 12:00 Antique market stroll in Marché Dauphine
– 14:00 Orsay museum
– 15:30 Hot pastrami sandwich at Schwartz's Deli behind Trocadéro subway station (https://goo.gl/maps/Zs9YEwDFGhvpGSpU9 )
– 16:00 Coffee and sightseeing break at Café du Trocadéro
– 16:45 Visit Louvre Museum
– 18:30 A little tour of the food store across from Galeries Lafayette
– 20:00 Back to the hotel and rest and refresh – 21:30 Dinner at Clamato (https://goo.gl/maps/NL3xZXWsHK8fgWsB8 ) (no reservation but wait in line)
2. Day Plan
– Check out the hotel at 09:30, but leave the suitcases with them, you'll go back and get them 🙂
– 10:00 Breakfast with croissant and Paris Brest at Yann Couvreur Pâtisserie, Marais branch
or
– 10:00 Café de Flore crouqe madame!
– 11:30 A quick Champs-Élysées walk
– 12:45 Seine boat tour
– 14:00 Centre Pompidou
– 16:00 Petit Bao Dumplings and fried sweet and sour chicken!
– 17:30 Return to the hotel and take your luggage
– 18:30 Arrival at the airport by taxi