Arkas Çeşme Site Spor will be children's second address this summer. At the camp, which will start in June, little ones can do sports and improve their knowledge and skills at many activities from volleyball to tennis, basketball to music, art to science.
Promising children a summer full of fun and sports in the company of certified trainers and coaches who are experts in their fields, Arkas Çeşme Site Spor opens its doors in June.
Catering to children and young people between the ages of 3 and 15 to instil a healthy lifestyle rich with sports, Arkas Çeşme Site Spor provides Day Camp for Ages 7-8, Volleyball Camp and Camp for Juniors Aged 3-6, as well as volleyball, swimming, basketball, tennis, gymnastics, music, arts, dancing and coding training.
Now is the Time to Move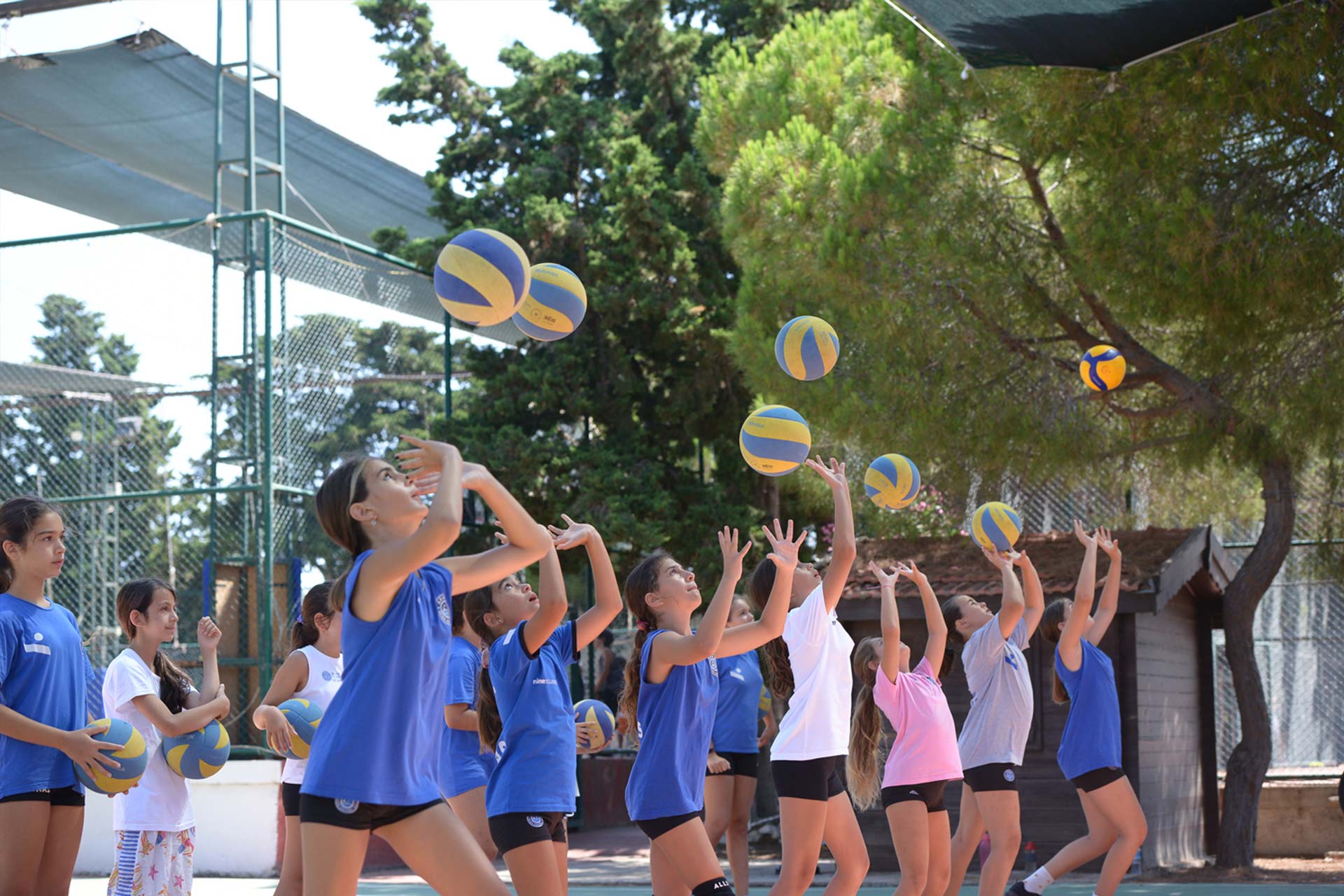 Combining sports, painting, dance and music, Arkas Çeşme Site Spor promises children aged 7-8 hours of fun. With half-day and full-day options, Day Camps consist of three days a week in two-week periods. In addition, optional sailing training from Arkas Çeşme Sailing Youth and Sports Club can be added to all these activities.
At the Juniors Camp, children can reinforce their basic movements and mental development with enjoyable activities and fun games for half a day. Juniors, who are divided into two separate education classes for 3-4 and 5-6 age groups, can enjoy the camp three days a week for two weeks.
Volleyball training, determined according to the level of children between 9 and 18, are given three days a week in three-week periods. Swimming lessons will get children into water for three days a week in three-week periods.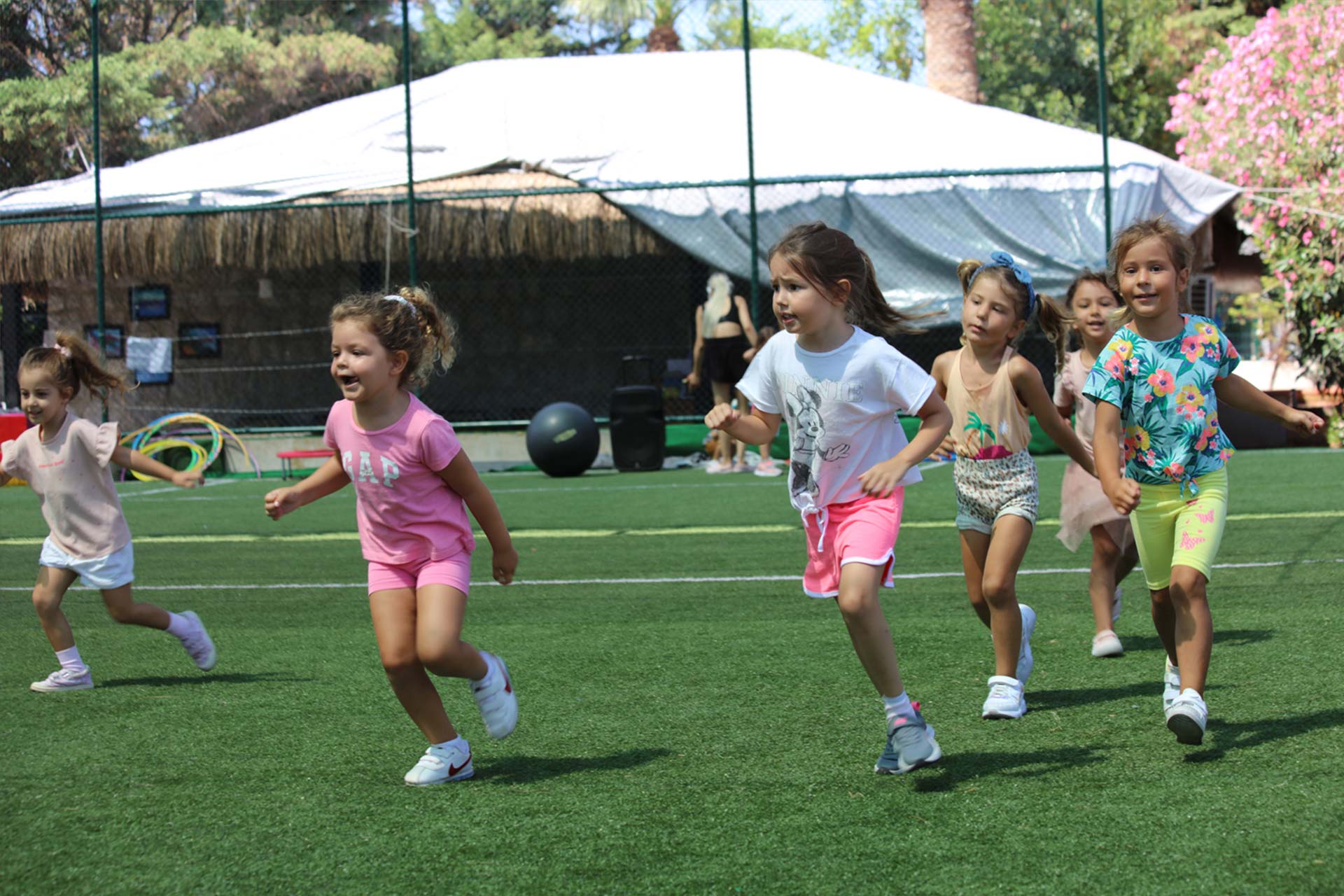 Full Throttle in Sports
In collaboration with Allso Academy and Işıl Alben Basketball School, Arkas Çeşme Site Spor continues to advance in basketball too. For the 5-15 age group, the trainings are prepared according to the age levels of the children in the programs that go on for 3 hours a week and last for 3 weeks. If requested, children can also take personal training lessons.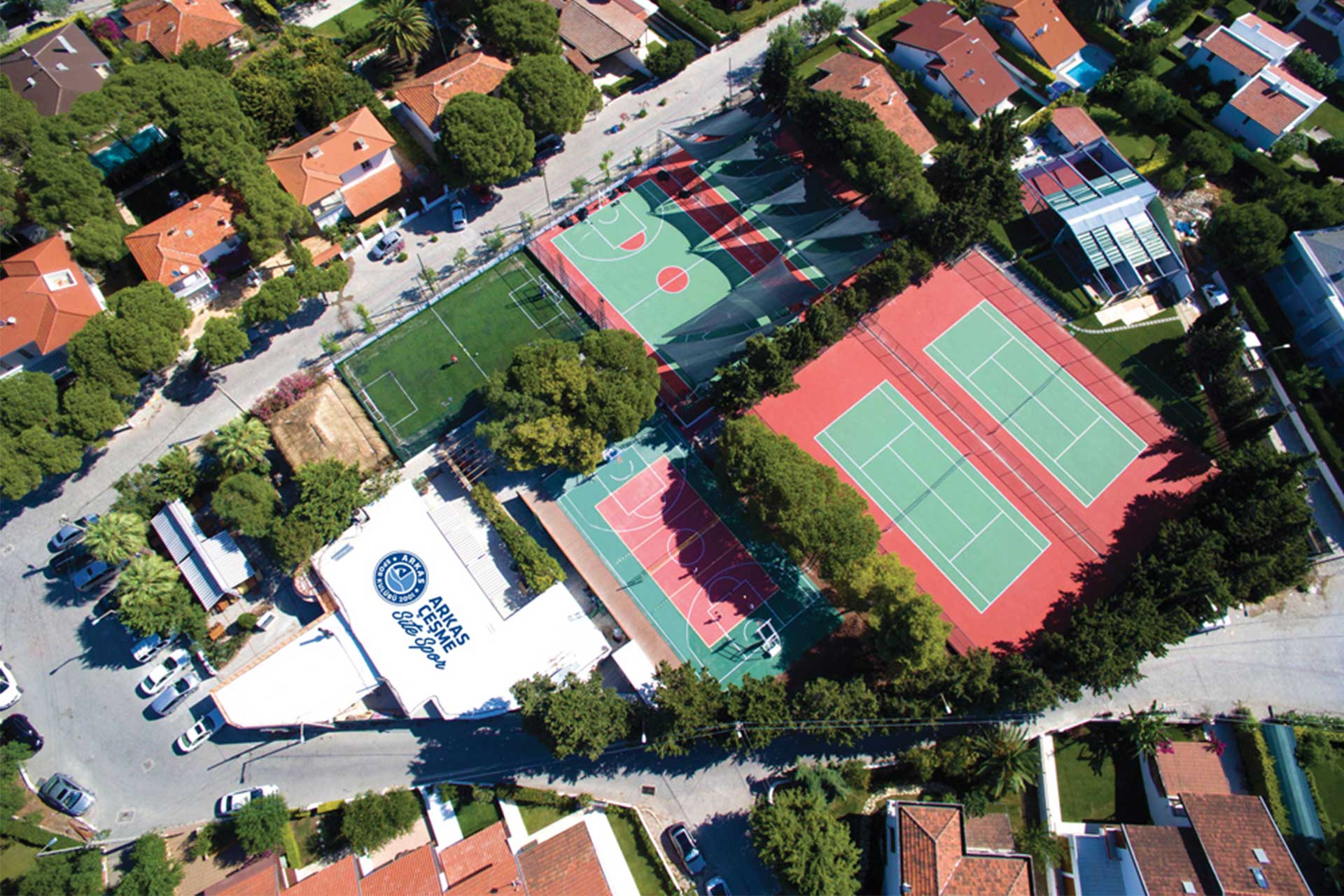 In tennis, there is Kültürpark Tennis Club next to Arkas Çeşme Site Spor. The program created for the 6-15 age group is held every day of the week, either as private lessons or group lessons, in line with trainee preference.
In cooperation with Ege Cimnastik, gymnastics classes continue for the 4-10 age group at two days a week, for three weeks.
Arkas Çeşme Site Spor will offer group and private Classical Ballet and dance lessons in the Day Camp and the Juniors Camp for children aged 6-14.
Art for Children and Adults
In collab workshops with Apeas by Tulay, which cater to children over 4 years as well as adults for four days a week, training is given in many areas spanning from painting to caricature, mosaic to ceramics and photography and short film.
At Arkas Çeşme Site Spor, music training for both children and adults are provided with support from Alsancak Music Course. Planned weekly for an hour convenient to the trainee, instrument training is given for flute, violin, piano, guitar and drum.
Living with Science
In collaboration with Inovathink, robotic coding program for children aged 4-10 is starting this summer at Arkas Çeşme Site Spor. The program, which aims to increase children's skills such as algorithmic thinking, problem solving, establishing a cause-effect relationship between events, approaching the solution of a problem from multiple perspectives, self-confidence and creativity, is held two days a week between 10:00 and 17:30.
The facility, which was renovated by Arkas Sports Club and turned into a modern sports complex in the past years, has three tennis courts, two basketball courts, a volleyball court and a grass field.
ARKAS ÇEŞME SİTE SPOR
5200 Sokak No:44 (Located where Site Spor used to be) Ilıca- Çeşme- İzmir
00 90 232 7233320 / 00 90 533 1449924
www.arkascesmesitespor.com