The report from the Intergovernmental Panel on Climate Change (IPCC), published in April, shows how transformative systems can provide a safer climate and a sustainable economy, taking into account trends in sectoral emissions across energy, transport, agriculture, buildings and industry. The promising report presents a world vision established on economic and accessible electric energy, powered mainly by renewable energy sources, in which cities act as catalysts for change and policies positively encourage demand-side behaviour change. Despite the promising vision created by the report, scientists still warn, arguing that especially the age of fossil fuel must be completely left behind. On the other hand, private companies, such as Arkas, providing services in the areas of port management, logistics and maritime transport, are expanding their preparations in the context of compliance to the EU Green Deal.
The report of the IPCC Sixth Evaluation Cycle Working Group creates a concrete path towards a safer and fairer future. Explaining current emission trends, projected levels of future warming, and ways to move to a low-carbon economy in order to limit global warming to 1.5 degrees Celsius by the year 2100 in line with the Paris Agreement goals, the report also warns that current policies will cause a three-degree warming. Accordingly, factors such as conventional ways of doing business, dangerous land management, fossil fuel subsidies, mining and continuous expansion of coal, petrol and natural gas substructure are obstacles to the wide-scale transformation which the society needs.  The frame of the Green Deal and the "Fit for 55" package, its legal leg, is the manifestation of a transformation package which envelopes many areas from sustainable agriculture to circular economy, from sustainable green transport and energy supply to protection of biodiversity and ecosystems.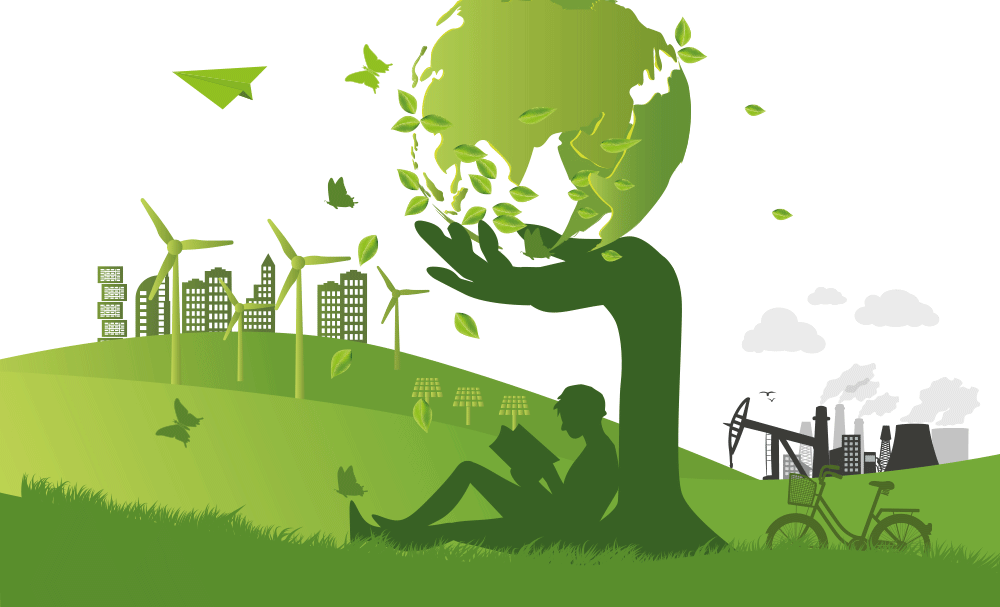 More Investment Should Be Made in Renewable Energy
The report, which states that more investments are needed in renewable energy, that there is not enough interest and concrete actions in the fight against the climate crisis, also emphasizes that the countries least responsible for emissions are among the most vulnerable to the effects of climate. The main view is to end the use of fossil fuels completely. According to the report, to limit global warming to 1.5 degrees, emissions must peak by 2025 and then be reduced by 43 percent by 2030. The most effective way to achieve this transition is to start generating energy from sustainable sources such as wind and sun. Underlining that the investment costs to obtain energy from these sources have decreased, scientists share the view that global warming cannot be limited without adopting methods that remove carbon dioxide from the atmosphere, such as planting trees or air filtering machines.
One of the most important differences in IPCC's last report, compared to previous publications, is the greater prominence of social sciences. In this context, focus is given on how to reduce people's energy demands for housing, travel and nutrition. This context covers multiple areas such as eating low-carbon diets, preventing food waste, urban design that promotes low-carbon living and guiding people to eco-friendly transportation options. The report also reemphasizes the role of the richest people in global warming. According to the IPCC, 10 percent of households with the highest emissions per capita are responsible for 45 percent of greenhouse gas emissions from household consumption.
EU Green Deal
The fact that climate change is a vital problem for our blue planet prompts European countries to produce new strategies. The development climate policies in the European Union (EU) dates back to the first IPCC report in 1990s. Today, the EU Green Deal is one of the most tangible examples of these policies. The understanding envelopes many different elements including reducing footprint in areas from industry to agriculture, construction to transportation, acting in line with sustainability principles, segregating circular economy and resource utilization from economic growth, remedying the damage caused on the environment and nature, and investing in renewable energy, carbon sequestration and stocking technologies.  The Union announced its Green Deal action plan last year. The package also includes the initial form of the 291-page "Carbon tax at the border" regulation. Accordingly, the emissions trading system (ETS) is both being expanded to new areas, and tightened. It focuses on air transport and road transport.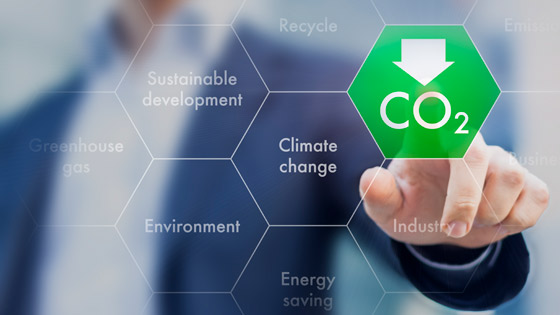 Arkas Establishes a Working Committee
As to provide necessary coordination in terms of the Green Deal, a "Green Deal Working Group" was created in Turkey. Within the scope of compliance to the European Green Deal, the "Green Deal Action Plan", prepared by the Ministry of Commerce, was published in the Official Gazette on 16 July 2021. In the private sector, while various preparations are underway for compliance with the Deal, action plans for investment are being completed quickly. Arkas companies have also planned their sustainability efforts and long-term transformation strategies for the upcoming period around Arkas Shipping, Arkas Logistics, Arkas Mariime Fleet and Bimar. Investments and activities will be monitored under the "European Green Deal Working Committee" that Arkas has newly formed on this ground. Arkas is also launching the "Arkas Yeşil için Maviler" (Arkas Blues for the Green) platform. The environmentally friendly projects that Arkas has already implemented, as well as new action plans and suggestions to be developed will be shared on this platform. Arkas employees will be able to send their comment and suggestions to yesilicinmaviler@arkas.com.tr as a token of Arkas' participation principle. It is aimed that the project becomes a role model both for Arkas group companies and other organizations.
Resources
Dünya (2021). Yeşil Mutabakat nedir?
https://www.dunya.com/surdurulebilir-dunya/yesil-mutabakat-nedir-haberi-637053 (Erişim: 14.042022).
İklim Haber (2022). IPCC'nin Yeni Raporunun Politika Yapıcılar için Özeti Neleri İçeriyor?
https://www.iklimhaber.org/ipccnin-yeni-raporunun-politika-yapicilar-icin-ozeti-neleri-iceriyor/ (Erişim: 13 Nisan 2022).
İKV(2021), İktisadi Kalkınma Vakfı, AB Yeşil Mutabakati Temel Unsurları ve Yol Haritası, s.9-15.
MCGRATH Matt (2022). İklim Krizi: BM Hükümetlerarası İklim Değişikliği Paneli (IPCC) Raporuna Göre Krizle Mücadele Için Kritik 5 Adım https://www.bbc.com/turkce/haberler-dunya-60994314 (Erişim: 11.04.2022)
Temiz Enerji (2021). Yeşil Mutabakat Eylem Planı Türkiye'yi Nereye Taşır?
temizenerji.org/2021/08/27/yesil-mutabakat-eylem-plani-turkiyeyi-nereye-tasir/?gclid=CjwKCAjw9e6SBhB2EiwA5myr9qyrn38Qus2lyPNEBCHMUxx5ics48lEJYAlPRkLsN83Fmq6tfiZ7PRoC9lMQAvD_BwE(Erişim:14.04.2022)
T.C. Ticaret Bakanlığı (2021). Yeşil Mutabakat Eylem Planı, s.12,13.
ÜNLÜ Didem Eryar (2022). Şimdi Harekete Geçersek, 2030'a Kadar Emisyonları Yarıya İndirebiliriz, Dünya Gazetesi, S.12770:22.