We have compiled some films for you, which include or focus on father-child relationship. Some of them are fun, some are dramatic; but, definitely, all of them are full of hope. This could be a list of films that can be watched over and over again…
Life is Beautiful
IMDb 8,6
From a happy life to a prison camp… Wanting to fill his son's world with beauty, a father explains war to him like a game.
In Italy in the 1930s, a lively Jewish bookseller named Guido begins a fairy tale by falling in love with and marrying a beautiful woman living in a nearby city. Guido and his wife have a son and live happily together until the German forces invade Italy. Guido tries to gamify everything to relieve tragedy, which his son goes through, with the effort of keeping his family together and his son away from the horror of Jewish concentration camps as much as he can. The prize for winning this game is a tank…
Roberto Benigni, Giorgio Cantarini, Nicoletta Braschi, Giustino Durano, Horst Buchholz are starring in the film directed by Roberto Benigni.
The film, which made an overwhelming impression at the time of its release, won three Oscars from the Academy: Best Foreign Language Film, Best Actor and Best Music.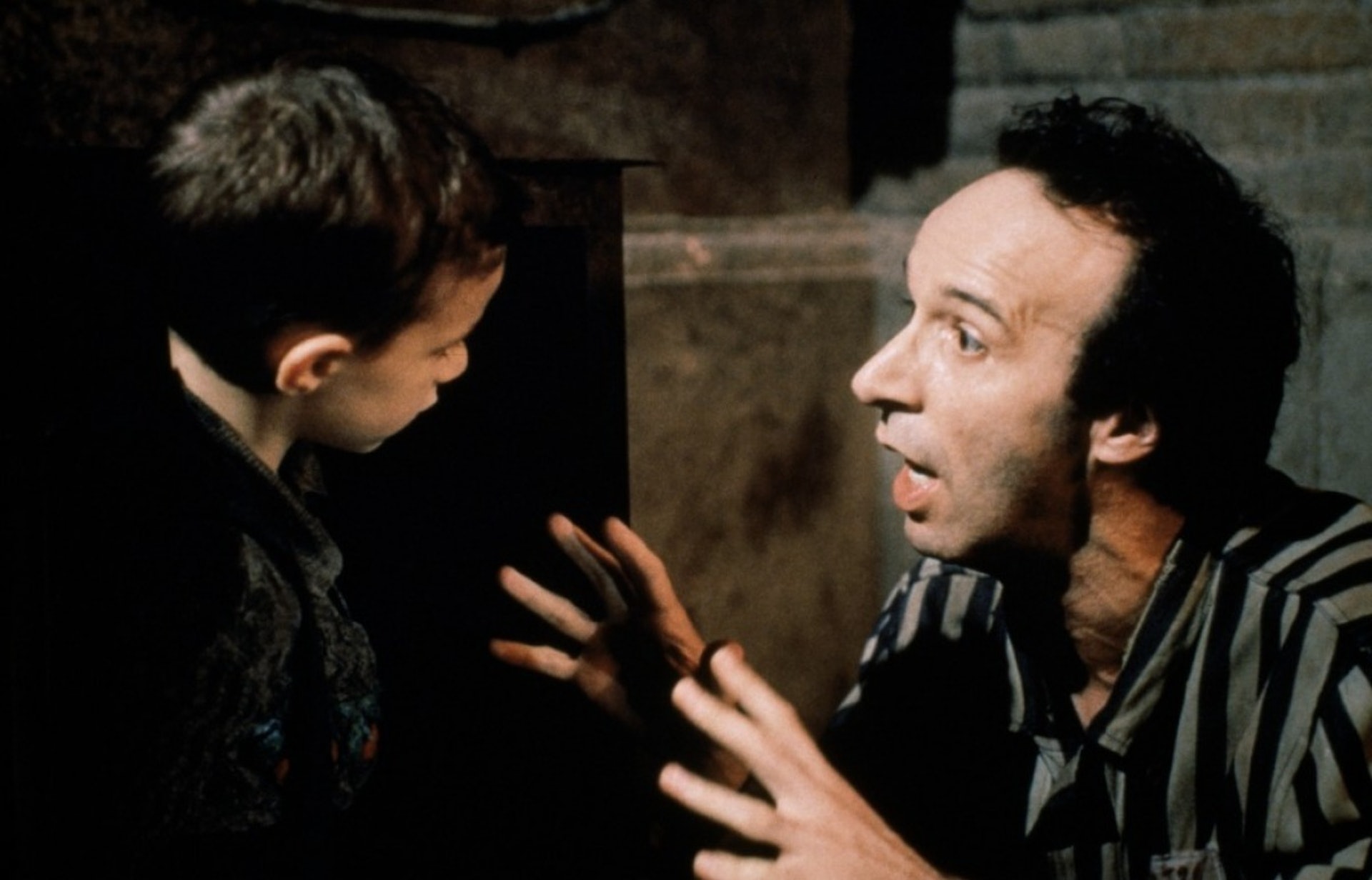 The Pursuit of Happyness
IMDb 8,0
A true life story full of hope about never giving up…
In the 1980s, a time of unemployment and major bankruptcies in the United States under the presidency of Ronald Reagan, the most attractive jobs were in stock exchange companies, which included the brightest profession of the period.
Chris Gardner (Will Smith) makes an investment with his wife a few years ago, investing all his money in an expensive hospital instrument. He tries to support his wife and 5-year-old son by selling them. However, the crisis, which is gradually showing itself in the country, would also impact his work as. When his wife cannot stand these troubles and leaves them one day, Chris, who begins to struggle to survive with his son, uses his practical intelligence to apply for an internship in a stock exchange company. However, he will not be able to receive a salary during the 6-month training period. Once the training is over, there is no job guarantee. Only one person from his class will be recruited. After a while, the father and son, who are penniless, experience great difficulties. They are kicked out of their homes and they suffer from poverty. But Chris never gives up and struggles to achieve his goal. In the film Directed by Gabriele Muccino, Will Smith, his son Jaden Smith and Thandie Newton are in the lead roles.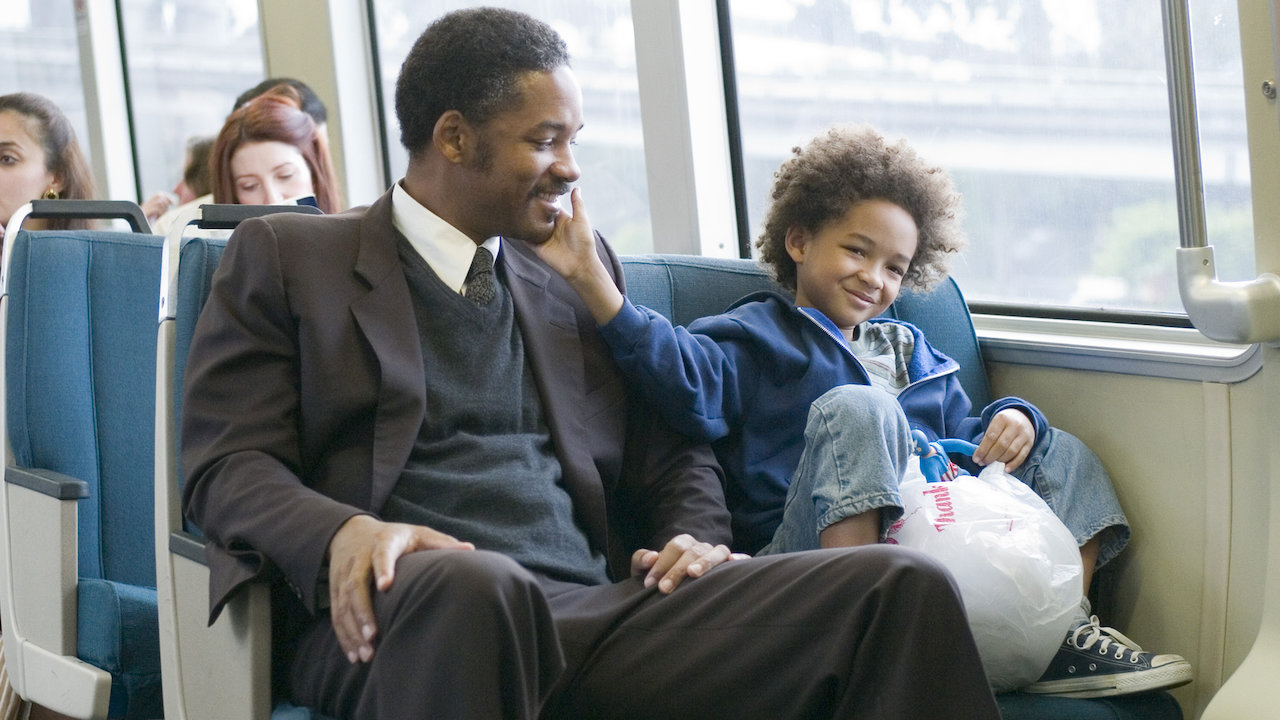 Mr. Popper's Penguins
IMDb 6,0
The themes of animals and family are combined in this feature, yielding a great comedy film for children.  
Tom Popper, who is divorced from his wife, is a workaholic and has two children. One day, while sitting at home, a package arrives. This package comes from his father, and there is a penguin in the box. A second package arrives, and there are six more penguins in it. Although Tom wants to get rid of the penguins at first, he changes his mind, because his children love them so much.  He reorganizes his house for the penguins; he even does not sleep during their spawning period, waits by their side until morning, and struggles with his family to protect them. Jim Carrey stars in the lead role in the film directed by Mark Waters.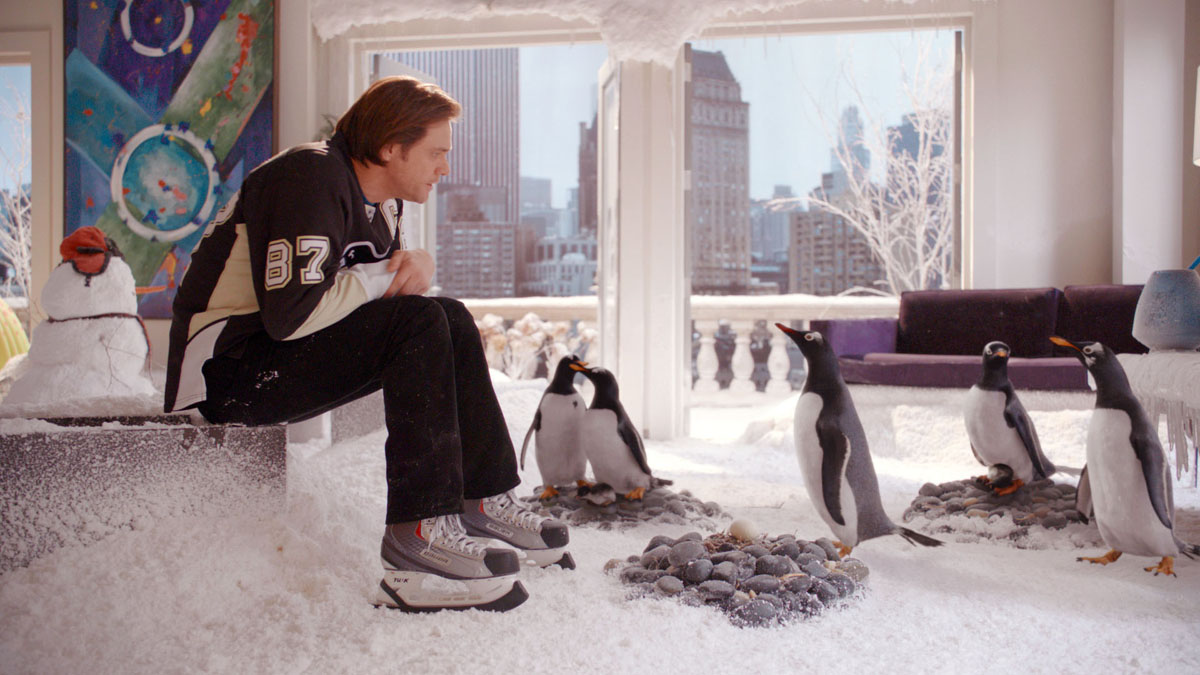 Chef
IMDb 7,3
Carl Casper is a head chef at a fancy restaurant. The dishes of his own kitchen are delicious, but his creativity declines as he restricts himself to the restaurant's menu. Moreover, the negative criticism of a prominent gourmet writer about his food is the last straw for Carl. Feeling that his career is declining despite his talent, Carl gets an offer at this time: Buy a second-hand food trailer and become the boss of your own business! With the help of his son Percy and an old friend Martin, Carl rediscovers his passion for food and new tastes. And, most importantly, he wins his mojo back on the roads of America. It also helps him have a wonderful summer with his son. Directed and written by Jon Favreau, the film's cast includes stars like Scarlett Johansson, Sofía Vergara, Robert Downey Jr., John Leguizamo, Dustin Hoffman and Oliver Platt.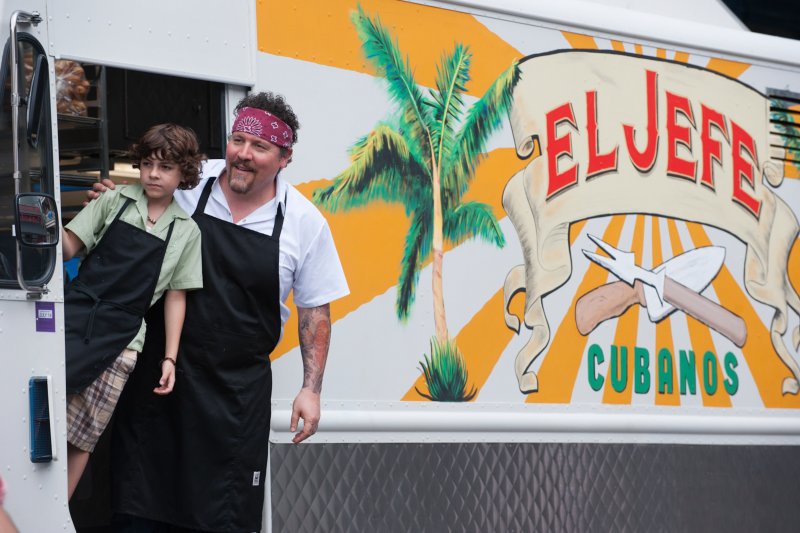 Finding Nemo
IMDb 8,1
Marlin, a clownfish, worries too much about his younger son Nemo, perhaps because of his wife's untimely death. But, there comes a time when Nemo has to act on his own, as well. He has to go to the school of the submarine world and study. One day, when Nemo is on his way to this school, he disappears in front of the eyes of Marlin during a dangerous game he was playing with his friends.
The film chronicles Marlin's efforts to find his son and Nemo's great struggle to get back home.
Produced by Pixar and released by Walt Disney Pictures, the film grossed  $70 million in its first three days after it was released in the USA on May 30, 2003, and broke the record for the best opening for an animated feature film ever. "Finding Nemo", the 5th film of the famous animation studio, Pixar, also won the Oscar for the Best Animated (Animation) Film in 2004.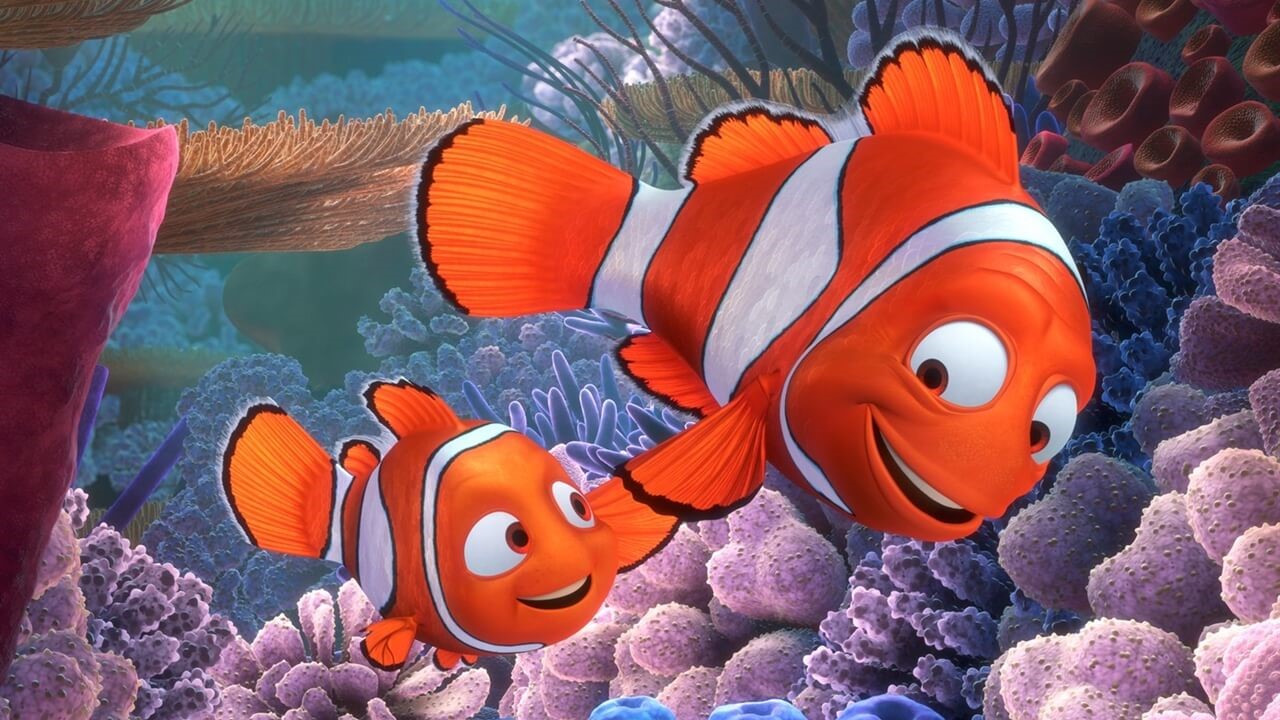 Babam ve Oğlum
IMDb 8,3
We conclude our list with an unforgettable Turkish film. It's a good family story, despite all they go through, with the line "Give him a room, father" on the poster still breaking our hearts.
Sadik leaves his home to study journalism at university. However, his father wants him to study agricultural engineering and take over the management of the farm. More difficult days await for Sadik, who gets involved in many political events in the 70s. The couple, who rush out in the early hours of the morning of September 12, 1980, when the wife went into labour, cannot find a vehicle to go to the hospital because a military coup was taking place in the country. Sadik's wife dies during childbirth, but little Deniz is alive. Sadik, whose health deteriorates after torture and imprisonment, realizes that his illness is fatal, and could not find any other way but to take Deniz to the farm in the Aegean region, to his mother and his estranged father. For Deniz, who is very curious about comics and their magical world, meeting the handmaids, the resentful aunt, the grandmother who drives a tractor and talking on the radio, the bride Hanife, who walks around wearing a lot of bracelets from her wrist to her shoulder, and the naive uncle is quite a different experience. Sadik and Huseyin's reckoning with the past causes quite troublesome events. The Aegean shooting of the film directed by Cagan Irmak and produced in 2005, starring Fikret Kuskan, Cetin Tekindor, Humeyra and Ege Tanman, took place in Seferihisar, Izmir.