Thanks to the three art centers, which Arkas Holding established in Izmir, its online activities and visit options that are planned in compliance with all hygiene rules, Arkas keeps art alive.  Arkas Art Center, Arkas Art Urla and Arkas Maritime History Center make art accessible by offering free visits. Their aim is to add color to our lives with the positive impact of art. In addition to previous exhibitions of Arkas Art Center, the permanent exhibition in Arkas Maritime History Center can also be visited online with a virtual tour.
A 3D Tour to Maritime History
Shedding light on the history of the sector with tangible witnesses of the maritime heritage, aged more than hundreds of years, Arkas Maritime History Center has opened its doors to online visits since the International Museum Day on May 18. Arkas Maritime History Center, which demonstrates the maritime history of a period spanning from 1000 B.C. to the 21st Century A.D. and which can be visited for free, is hosting not only model ships that revive notable ships in history but also paintings of Turkish and other artists, as well as ship antiques that picture significant events and heroes of maritime history.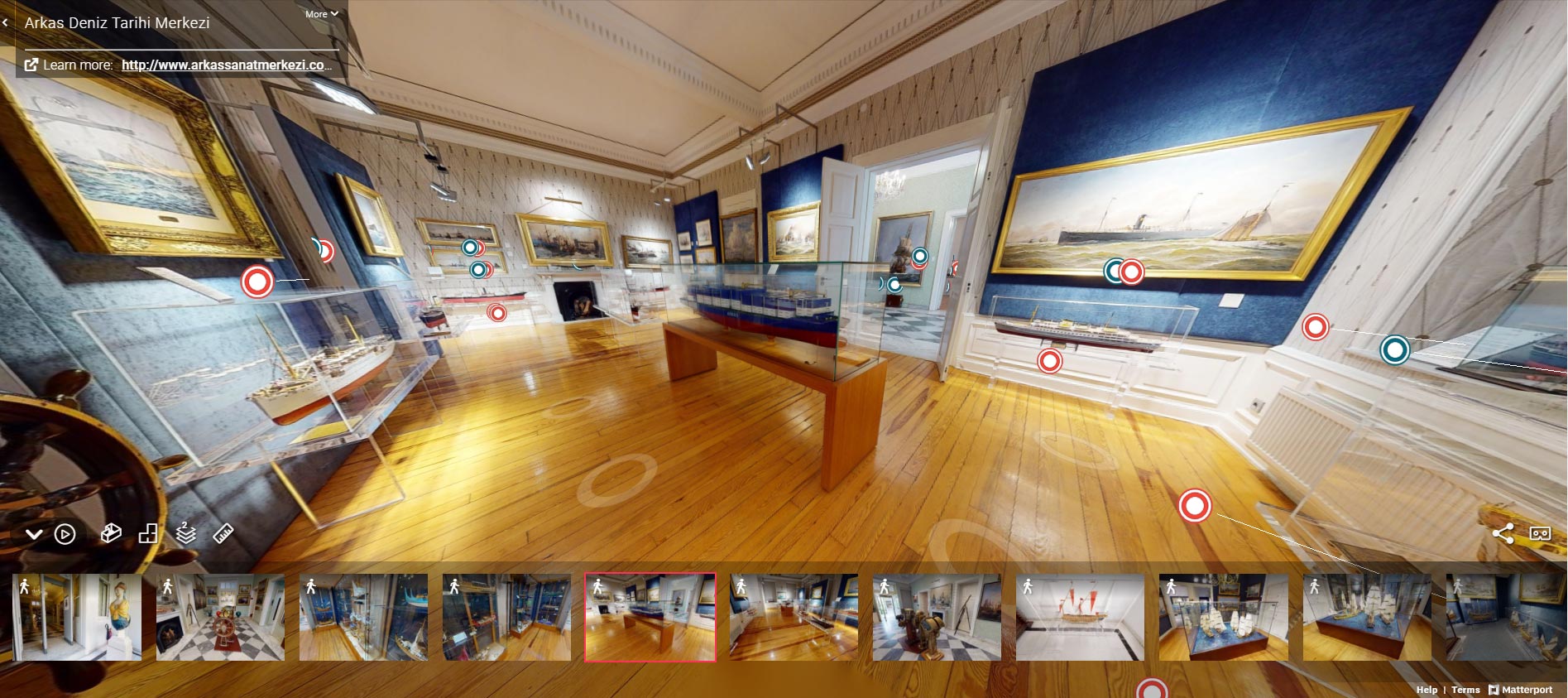 Arkas Maritime History Center can be visited on Tuesdays, Thursdays and Saturdays from 11 am to 5 pm. We kindly request you to make a reservation by calling (0232) 342 10 11 before you come to the center as the number of visitors allowed inside is limited due to the pandemic. Arkas Maritime History Center can also be toured with the audio guide application "Piri Guide". For the virtual tour please visit the website
www.arkasdeniztarihimerkezi.com
Online Exhibitions of Arkas Art Center
Providing services with an historical background dating back to the last quarter of the 19th century, Arkas Art Center has been open since 2011. Besides being among the historical buildings in Izmir, it is also the first art center where artworks of many international artists are exhibited. The aim of Arkas Art Center is to contribute to the artistic and cultural life of Turkey, especially that of Izmir, to share Izmir's cultural identity with the international art scene and to make art accessible. Arkas Art Center, which has hosted 20 exhibitions until now, represents a prestige for both Izmir and Turkey with the artworks it borrowed from the most important museums and institutions of the world such as the Louvre Museum, British Museum, Rijksmuseum Amsterdam, Bibliothèque nationale de France and the Paris Picasso Museum.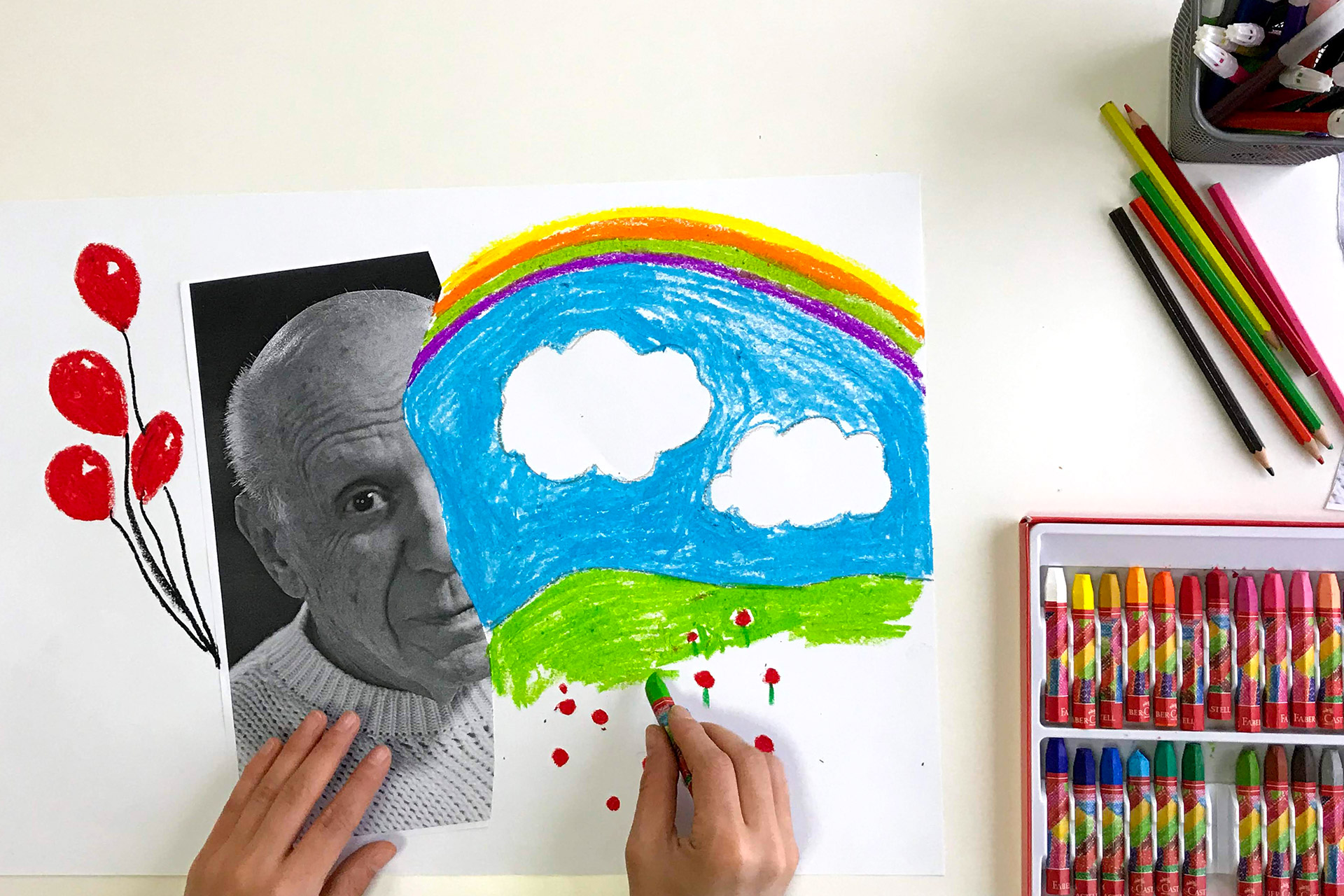 Previous exhibitions of Arkas Art Center can also be visited online with a virtual tour via www.arkassanatmerkezi.com. Ara Güler's "Merhaba Izmir" exhibition, as well as "Picasso: The Art of Spectacle", "Post-Impressionism in the Arkas Collection", "1001 Nights", "Color Light Vibration", "Landscapes of Water from the Arkas Collection" and "Victor Vasarely" are among the exhibitions that can be toured online.
Arkas Art Center's Online Activities for Kids
Continuing its work with a passion to share art, Arkas Art Center offers different experiences in the field of arts not only for adults but also for children and young people. The center supports creative projects by organizing events for students on weekdays and weekends depending on the theme of the exhibitions. Online activities held in summer are posted on social media accounts of Arkas Art Center as well.
Holistic Projection of Arkas Collection: Arkas Art Urla
Presenting the Arkas Art Collection with a holistic perspective and having opened its doors for visitors since September 2020, Arkas Art Urla takes art enthusiasts on a historic journey with its architecture that bears traces from the ancient period. On the ground floor of the two-storey building, works of significant representatives of European painting and sculpture art of the late 19th and early 20th centuries are exhibited, whilst on the upper floor a collection of armors, helmets, and weapons, which are not only functional but also works of art that belong to the European dynasties of the 16th and 17th century, as well as tapestries from the Renaissance period and Anatolian carpets of the 17th century are on display. The exhibition ends with marble replicas demonstrating temples of the Ancient Period and a selection of marble busts of Roman emperors.
Due to the pandemic, only a limited number of people can visit Arkas Art Urla. Therefore, we kindly request you to make a reservation by calling (0232) 761 04 80 before your visit. Arkas Art Urla can be visited on Tuesdays and Thursdays from 11 am to 5 pm. For further information please visit the following website: www.arkassanaturla.com.