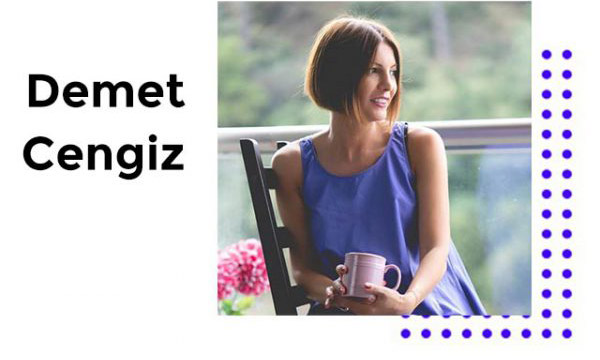 When the photos of the cabinet of Finland consisting of only young women and the youngest prime minister of the world were published, no one could help but envy. Sanna Marin, who is only 35 years old at the moment, is certainly considered to give a direction to the future of the world. 
Always sensitive to social issues, Sanna Marin is a graceful warrior, an innovator who breaks stereotypes and taboos, a strong-minded egalitarian, a rebel against sexism, a role model who continues her fight with a low voice and without being rude… Let's get to know Marin, who will perhaps bring the end of ugly and sullen politicians, a little better.
Sanna Mirella Marin was born in Helsinki, the capital of Finland on November 16, 1985. Her mother, who got divorced from her father because he was an alcoholic, raised Marin with her same-sex partner. In her own words, a rainbow family… She was the first member of her family to go to university. She finished high school in 2004 and joined the Social Democratic Youth two years later. She was a candidate in the municipal elections in 2008, but was not elected. Four years later (at the age of 27), she was elected for the Tampere City Council and served as the chairperson of the parliament between the years of 2013 and 2017. She was elected for the city council again in 2017. She began to serve as the vice-chairman of the Social Democratic Party in 2014 and was elected as a deputy for the first time a year later. She was re-elected as a deputy four years later and began to serve as the minister of transport and communication in 2019. After Antti Rinne's resignation, when Sanna Marin, who was elected as the prime minister in the same year, started to rule Finland with a five-party coalition (all five leaders are women) in which 12 of the 18 deputies in the cabinet were women, the whole scene attracted attention of the world. There were also those who saw that photo and said: "Is it the Council of Ministers or the beauty contest finale?"
Crazy Ideas from a Sales Lady
Sanna Marin, who is the leader of the Social Democratic Party since August 2020, showed everyone that it is possible to be a beautiful, smart, kind, real fighter, elegant and go-getter person at the same time. She was appreciated for her performance during the coronavirus epidemic and made herself more known. But, of course, not everyone embraced her and complimented her. Estonian Minister for Internal Affairs, Mart Helme said: "Now we see a sales lady beginning to serve as the prime minister, and at the same time activists and ignorant people are becoming members of the government." Although Helme later apologized, he had expressed the feelings of some.
At the beginning of 2020, before the corona pandemic took over the world, Sanna Marin brought up a system that she defended during her time as minister of transport and communication. Marin, who recommends working four days a week and six hours a day, instead of working five days a week, said, "People deserve to spend more time with their families and loved ones and their hobbies. That's why it's important to let Finnish people work less."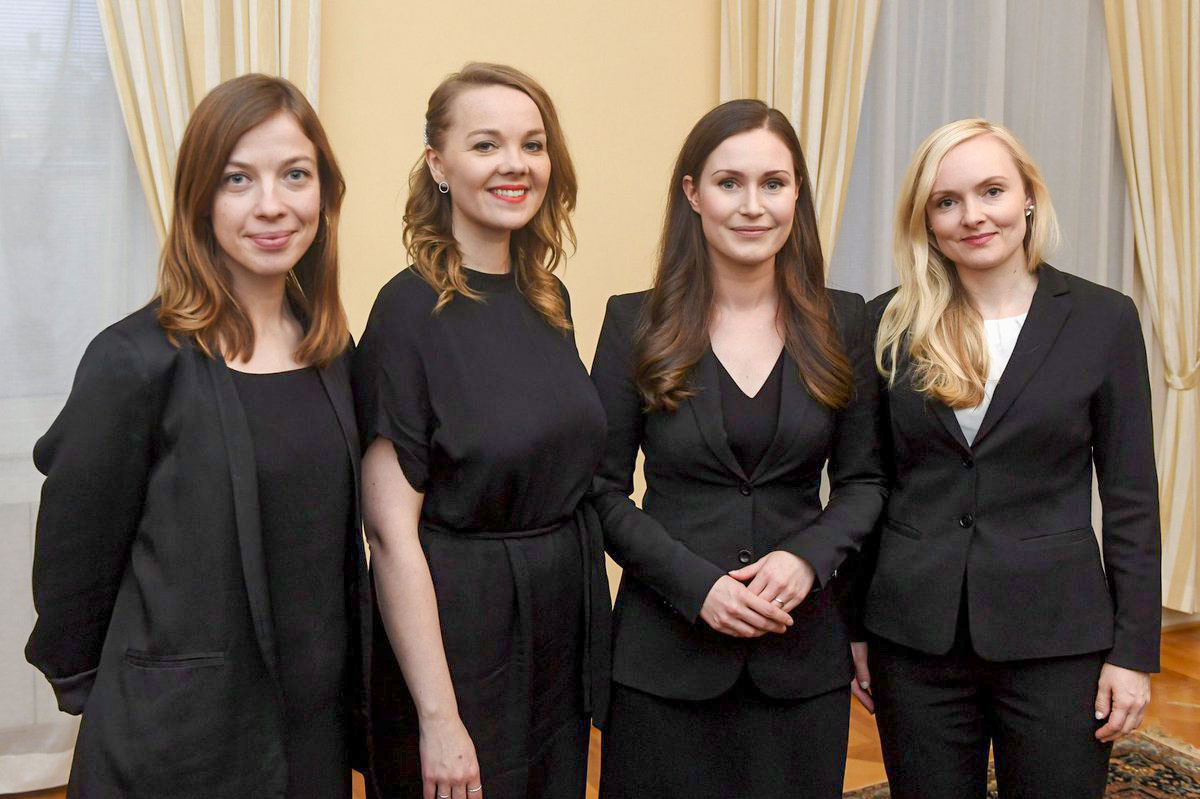 Also an Advocate of Paternity Rights
Another crazy idea came out of Sanna Marin, whom Estonian Minister for Internal Affairs labelled as a 'sales lady', about maternity leave. The government shared its plans to give both parents equal-term maternity leaves to ensure gender equality and more time for fathers to spend with their children. Accordingly, both mothers and fathers can take seven months of paid leave. Single mothers can also use the paid leave of the absent father.
In Finland, fewer hours of education are provided in schools compared to many countries. Reducing working hours and giving mothers and fathers equal paid leave are also part of the belief that people are not born into the world just to study and work. How else can attention be drawn to backwardness of many laws in the country and around the world?
Exhibitionist or Activist?
Finnish Prime Minister Sanna Marin was wearing only a sports jacket and necklace when she posed for the women's magazine Trendi. The photos sparked a huge debate about sexism and the limits of the political etiquette. While some said the photos were funny, unseemly and exhibitionist, accusing the prime minister of seeking attention, others praised the young and beautiful prime minister's self-confidence and shared similar poses on social media.
Sanna Marin married football player Markus Raikkonen, with whom she had been together for 16 years, at the prime minister's residence in August 2020. The couple has a 2.5-year-old daughter. The couple shared their wedding photos on social media. Sanna Marin previously shared a photo she took while breastfeeding her daughter Emma, and it caused a splash.
We saw Sanna Marin, who gained appreciation for her calm and determined attitude during the corona process, on the BBC's '100 Women' list shared in 2020. When Time magazine announced its index of the emerging leaders shaping the future in February 2021, the Finnish Prime Minister Sanna Marin was also on the "Time100 Next" list, as expected.
Sanna Marin shared a photo she took with her husband in front of the Helsinki Cathedral at the beginning of May on her social media accounts. She was in sports clothes with a donut in her hand after a walk. Neither a bodyguard nor a security officer around… Like an ordinary person… Someone who craves for sweets sometimes, even though she exercises and takes care of her health… Like a woman trying to enjoy the weekend with her husband… Bored during lockdown like everyone who missed the sun, open spaces and socializing…
Sanna Marin makes a difference with her sincerity and simplicity and the world definitely needs politicians and leaders like her.