While the concept of sustainability and eco-friendly production methods have become more of an issue in almost every field, companies have focused more on environmentalist production for the future of our world. In this respect, Lucien Arkas Vineyard does not only use renewable energy resources for the energy it needs but it also adopts preventive quality standards for greenhouse gases as well. 
Holding a mirror to the agriculture that has been done on the same land for 4000 years, Lucien Arkas Vineyard has been engaged in certified organic viniculture in an area of 1200 acres. Lucien Arkas Vineyard, where more than 20 kinds of wine grapes, suitable for natural farming, are grown in the light of history and science, has been acting with the awareness of its responsibility towards future generations by adding environmentalist innovations to its production methods and taking into account the threat of global warming.
Use of Renewable Energy
Launched in 2019 with an eco-friendly business approach at Lucien Arkas Vineyard that shows how important nature is by using "Renewable Energy" resources, the "Solar Energy System" project started to be implemented after being completed in 2020. Some of the energy needed in production is provided by the sun, which is a natural resource. Thanks to solar energy, Lucien Arkas Vineyard also reduces the carbon footprint it leaves in nature.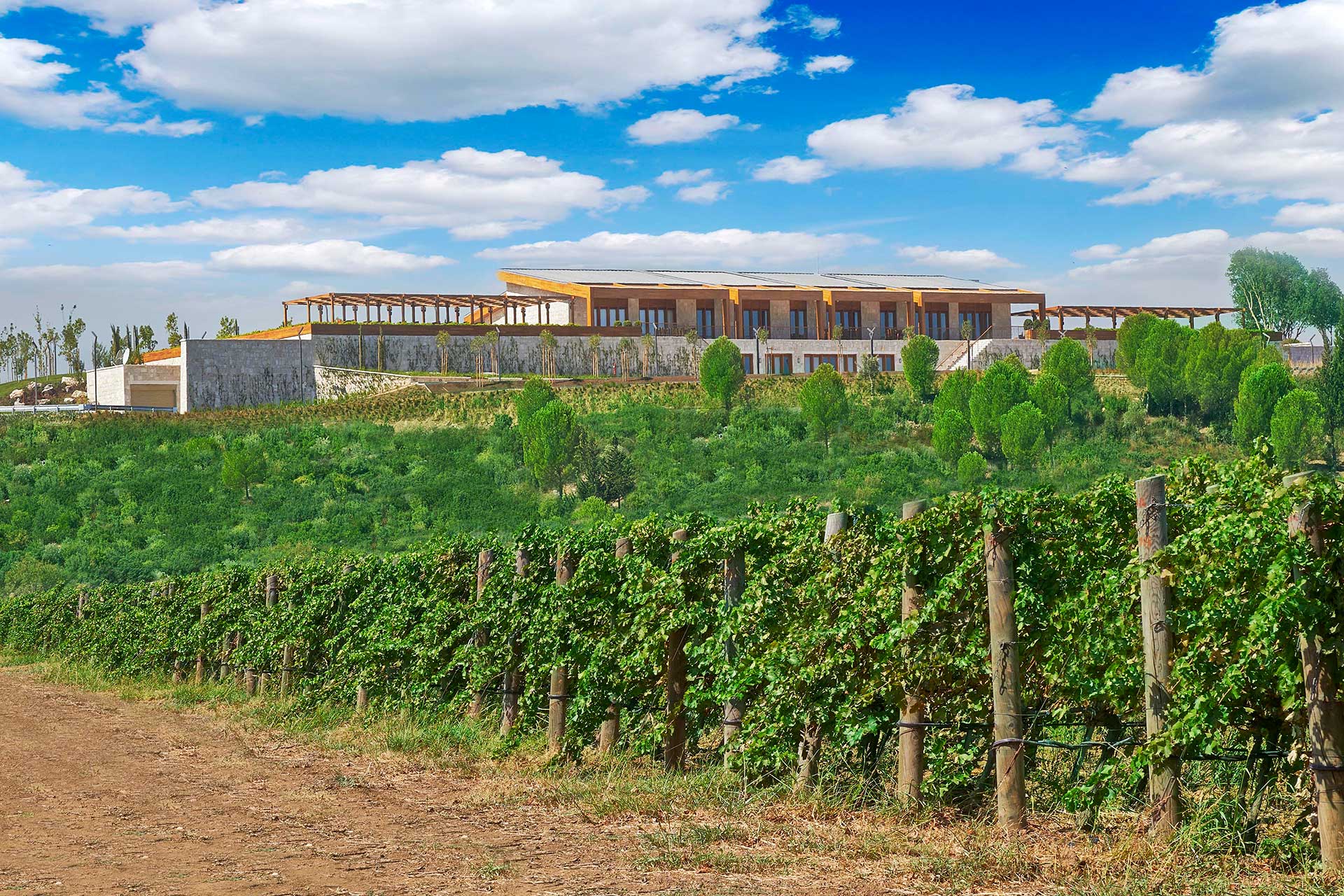 Carbon Footprint
Lucien Arkas Vineyard is getting ready to add ISO standards, involving the environmental and carbon footprint process, by integrating them to existing quality systems. Much like the rest of the world, Lucien Arkas Vineyard is also drawing its road map to neutralize carbon emissions.
Having combined organic farming practices with tradition, innovation and science since the very first day it started to operate, Lucien Arkas Vineyard respects the environment it shares and aims to provide a good life to every being in life with eco-friendly production.