As of June, Arkas TURMEPA II Waste Collection Boat has started its operations for this season by taking all hygiene measures. Due to the growing interest in boat tourism, the responsibility of Arkas TURMEPA II in Cesme coves has increased. Thanks to its new main engine and generators the boat is faster and eco-friendlier than ever. It is estimated that the amount of waste collection of the boat, which is to provide services 6 days a week, will increase.
In its 15th year, ARKAS TURMEPA II waste collection boat, built and operated by Arkas Holding as part of the social responsibility project developed in 2006 in collaboration with DenizTemiz Association/TURMEPA that tries to raise awareness under the motto "If there is sea, there is life", carries on with its mission to protect the sea before it gets polluted. The boat has started to operate as of the start of June. Available 6 days of the week, the boat offers services in Aya Yorgi Cove, Hacettepe Cove, Bademli Cove, Dalyan Kocakarı Cove, and Cesme Central Pier. Responding to calls from 9 am to 6 pm, the boat collects and disposes of waste. The only thing one needs to do is to call Arkas Turmepa II boat instead of disposing waste at sea, then the boat sails to the destination of the call, picks up the waste and delivers it to the waste collection centers.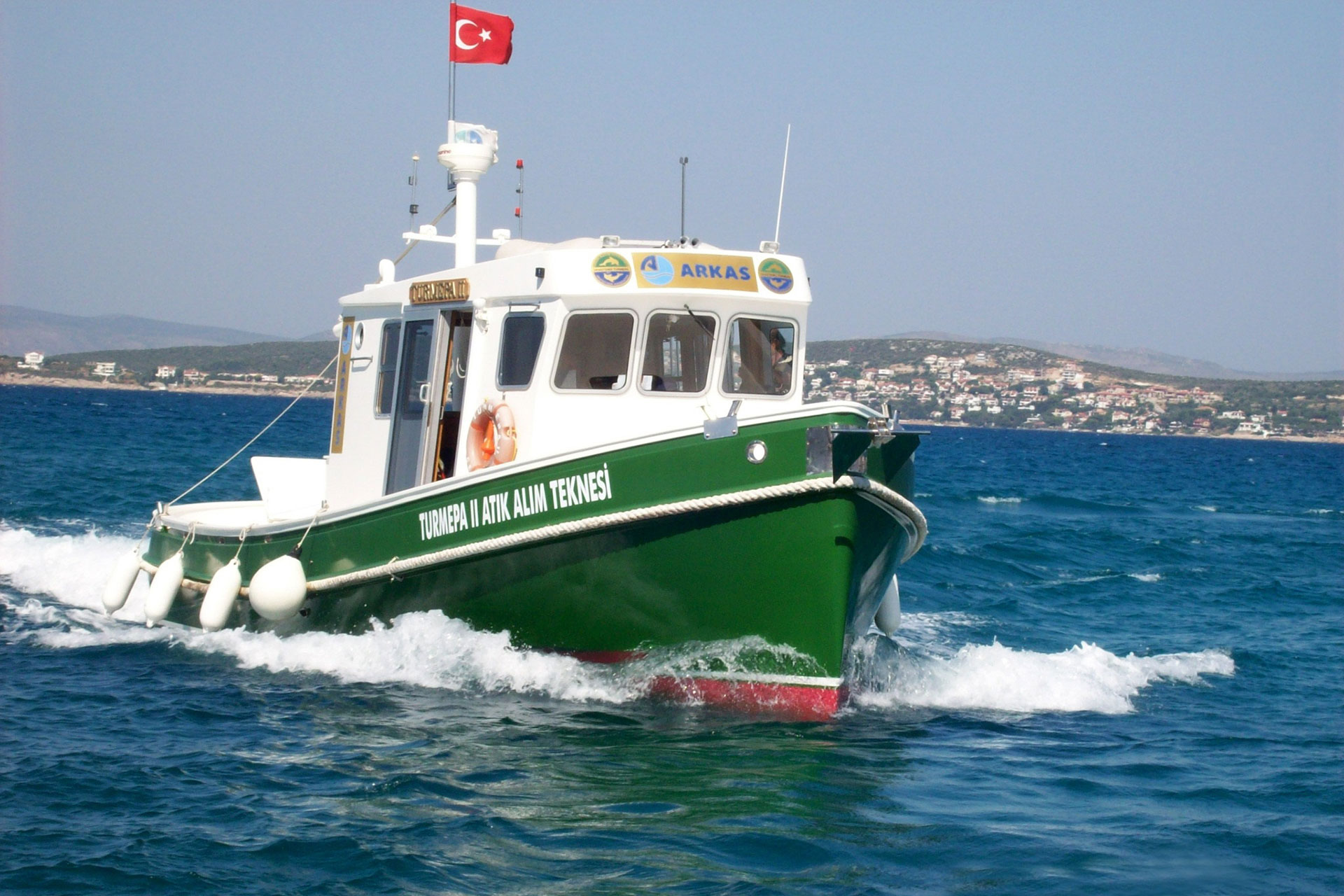 An Innovative Change in Arkas TURMEPA II
The main engine and generators of Arkas TURMEPA II boat have been renewed to provide a faster service. Less fuel will be consumed by means of this technological change, which means a decrease in fuel consumption. With its new main engine and generators, the boat will render services in an eco-friendlier way.
14.5 Million Liters of Seawater Remained Clean
The amount of wastewater collected by Arkas TURMEPA II waste collection boat since 2006 has reached 1.8 million liters. This number equals the volume of nearly 95 thousand barrels of water. Consequently, 14.5 million liters of seawater remained clean. In the 2020 summer season, the boat collected 90 thousand liters of waste and, thus, kept 720 thousand liters of seawater clean.
Arkas TURMEPA II will continue to protect the sea in Cesme bays throughout the summer season.
To watch the video of Arkas TURMEPA II that has been prepared for the World Environment Day on social media, click the following link:
You can call the boat under the following number: 0850 460 67 67