A research published in the British Journal of Sports Medicine has shown that physical inactivity increases the probability of ending up in intensive care by 73%.
There are numerous solutions that have been suggested since the outbreak of the Covid-19 pandemic to help people fight the disease. In fact, some factors are able to strongly affect the intensity of the virus, contributing to avoid the worst symptoms.
Among these factors, one of the most powerful is certainly physical exercise.
Several studies, conducted over the years, have shown the importance of exercise and sport to people's health and quality of life. So much so that the Physical Activity Guidelines for Americans, made public in 2018 and then promoted in many other countries around the world, recommend adults to do at least 150 minutes of moderate to intense physical activity per week.
If exercise proves to be an important and daily source of well-being, contributing for example to a decrease in the probability of developing heart disease and to the improvement of mental health, its benefits find further confirmation in Covid time.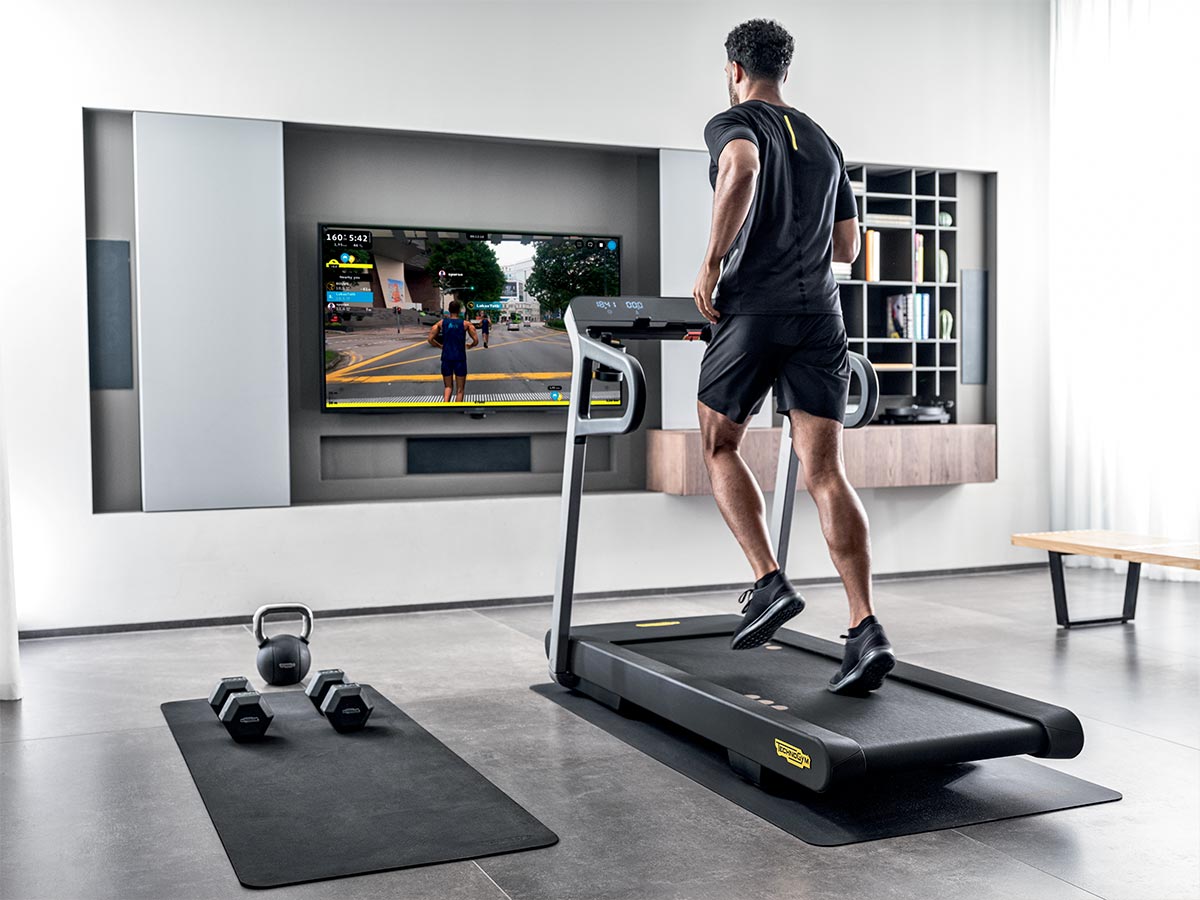 The researchers' discovery
The news comes from a study published in the British Journal of Sports Medicine, which showed that lack of exercise and movement increases, and even significantly, the risk of contracting a more severe form of Covid-19.
People who has been inactive or minimally active in the two years before the pandemic found more than twice as likely to be hospitalized and 73% more chances to be admitted into the intensive care unit, compared with individuals who engaged in physical activity for a time that matched or exceeded what is stated by American Guidelines.
Discover Technogym MyRun
In addition, study participants who engaged in moderate physical activity in the two years before the pandemic were less likely to be hospitalized than inactive subjects, demonstrating that even a small amount of exercise provides consistent benefits to people's health.
The survey
Researchers analyzed the behavior of 50 thousand people aged 18 years and older who tested positive for Covid between January 1, 2020, and October 21, 2020. The study examined behaviors related to physical activity practiced by subjects in the two years before the pandemic, with the goal of testing if the respect of the American Guidelines can be associated with more favorable Covid outcomes among infected subjects.
All participants had to report the number of days per week they exercised from moderate to intense and for how many minutes. Then, three categories have been created: subjects who respected the guidelines, performing physical activity for more than 150 minutes per week; moderately active subjects, who exercised for between 11 and 149 minutes per week; consistently inactive subjects, who performed physical activity for between 0 and 10 minutes per week.
The Wellness Lifestyle
Therefore, now more than ever, it is essential to practice regular physical exercise and avoid sedentary habits as much as possible. And movement is one of the key concepts behind Technogym's mission: to spread Wellness on a global scale and help people live better.
The concept of Wellness was introduced to the world for the first time by the company in 1993, during the Wellness Congress of the California Show in Rimini, and is a 100% Italian lifestyle that includes:
Energy and vitality
Efficiency in every situation
Being comfortable with oneself and with others
Technogym strives to improve people's lives not only through movement, but also through a healthy nutrition and a positive mental approach. These three elements make up the Wellness Pyramid, elaborated by Technogym's Scientific Research Area, a fundamental scheme to follow in order to achieve complete psycho-physical well-being.
At the base of the pyramid we find the positive mental approach, a component that interacts synergistically with the other two and is built through some important factors, such as sufficient rest, stress management, taking care of hobbies and passions and building social-affective relationships.
Concerning physical activity, the Wellness Pyramid recommends walking and taking the stairs for small daily trips, as well as running, cycling and playing sports.
Finally, from a nutritional point of view, some of the most important habits recommended by Technogym are an abundant hydration and the daily consumption of at least four portions of fruit and vegetables, by balancing with the consumption of carbohydrates and animal and vegetable proteins, thus maintaining a healthy and complete nutrition.
In conclusion, adopting a wellness lifestyle can make a real improvement to our lives, helping us to maintain our mental and physical health and representing a very relevant preventive health factor. There are no more excuses: adopt the Wellness Lifestyle and improve your life!