As a rooted investor in railroads for many years with the belief that supporting on-site production in Türkiye is the key to Anatolia's development, Arkas is acquiring new locomotives, bringing an innovation to the Turkish logistics sector. As an investment worth of 38.5 million Euros, the company has ordered five Euro Dual model locomotives, three of which will be delivered in 2025. The environmentally friendly locomotives will carry import-export containers from the leading industrial cities to Türkiye's largest ports with scheduled services.
Believing that connecting Anatolian cities to ports by rail will encourage local production, Arkas has been investing in this direction for more than 20 years. As part of its pioneering investments that develop the logistics industry with the motto "The Power Behind Logistics", Arkas is carrying out the "Arkas Anatolia Project" with Arkas Rail, established under the umbrella of Arkas Logistics. This project continues to break new ground in order to connect Anatolia to ports and the world at affordable costs by using the advantage of the railroad in the 100th anniversary of the Turkish Republic.
With an investment of 38.5 million Euros, Arkas Rail has ordered five Euro Dual model diesel and electric locomotives from Stadler Rail Valencia S.A.U. and is planning to purchase approximately 100 wagons. In this way, the company aims to offer its customers faster and safer transportation services at lower costs.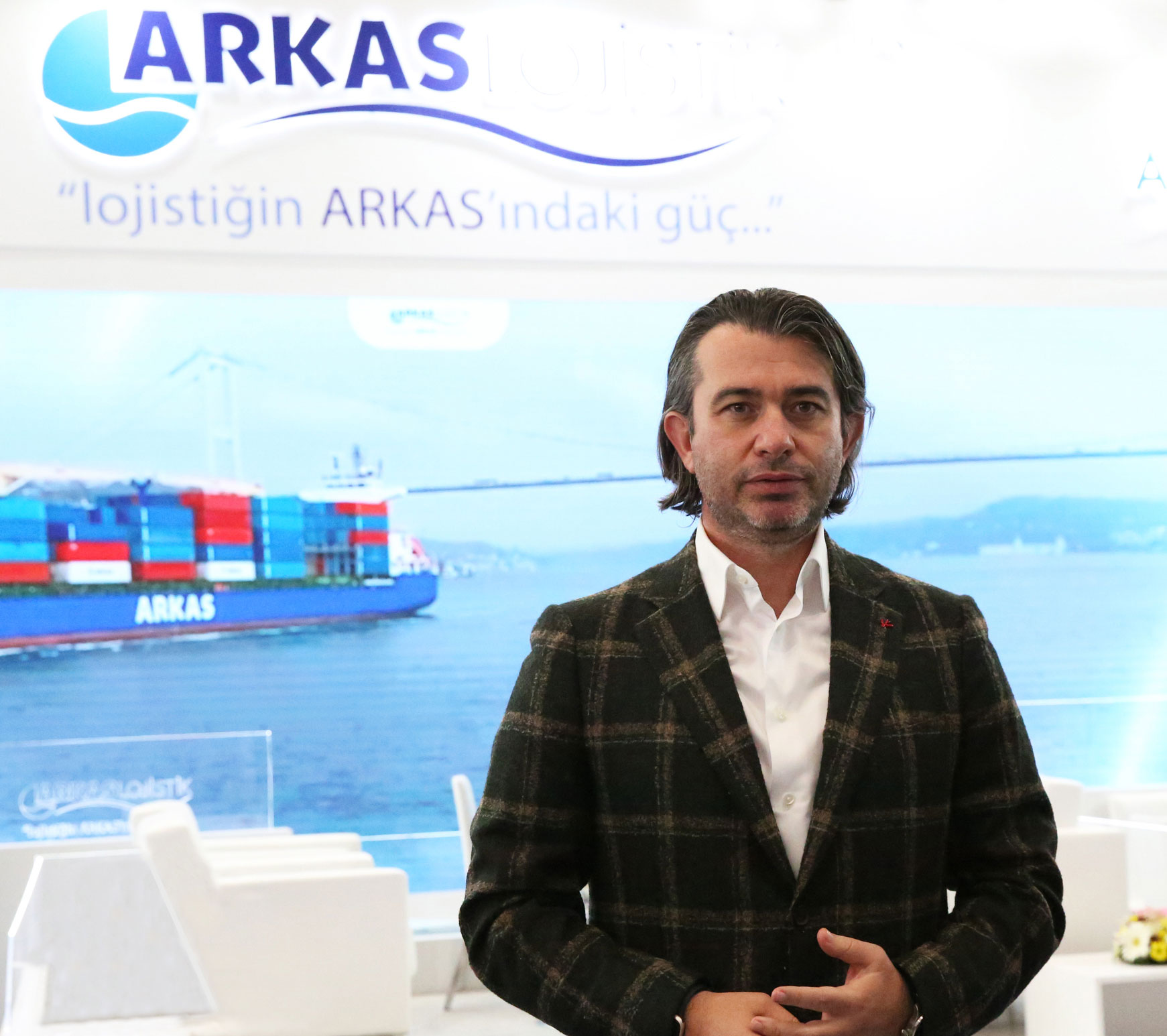 Commenting on the developments, Onur Gocmez, CEO of Arkas Logistics, said: "It was very important to procure locomotives in order to be able to transport with scheduled rail services. With the Law on the Liberalization of Turkish Railway Transportation, the private sector was granted the opportunity to invest in locomotives. As a company that has been investing in the railroad for many years, both in equipment and land terminals, we intend to break new ground in the sector. Under the umbrella of Arkas Rail, we plan to serve the entire sector with five locomotive investments, three of which will be delivered in 2025. In addition, we are planning to purchase 100 more wagons in addition to our 700 in-house-produced wagons. Arkas Rail currently provides rail transportation to Türkiye's leading industrial cities such as Kayseri, Konya, Ankara, Gaziantep and Eskisehir. In this way, Arkas will transport import-export containers from these cities to Türkiye's largest ports in scheduled services. On the other hand, the company will serve with reciprocal block train services in the increasing number of rail container transportation between Türkiye and Europe, especially with countries such as Germany and Poland. This investment, which we will offer as a new service to the Turkish logistics sector, will focus on port logistics, i.e. container traffic, and will support the Railport in Kartepe in the north and the land ports in Mersin Yenice in the south."
Green Locomotives
The most important feature of the locomotives is that they are environmentally friendly. The electrified locomotives with zero carbon emissions also have diesel engines. In this way, they will be able to continue their transportation uninterruptedly on non-electrified railway lines, or by switching from electric engine to diesel engine in case of failure on power lines.
Europe and Iron Silk Road with Route Scheduled Services
Railport is considered to be one of the best examples of complete logistics applications, which have become increasingly important in recent years. The land terminal in Kartepe, built in partnership between Arkas and duisport, Europe's largest intermodal logistics terminal operator, is scheduled to operate in 2024. Railport will function as a transfer terminal where cargo from trains coming from and going to Europe can be unloaded and handled again. Arkas will also carry out its European transportation with its own locomotives from this terminal until Kapikule.
Meanwhile, Arkas Logistics, which began rail transportations on the BTK (Baku-Tbilisi-Kars) railway line in 2017, established Arkas Rail under its own roof last year. Arkas Rail transports cargo to Europe in transit on the China-Türkiye Iron Silk Road via Marmaray connection. These newly opened transportation corridors offer railway transportation opportunities for Türkiye's exports to new countries. They also enable transportation of transit loads between Europe and Asia through Türkiye due to Türkiye's geographical location, increasing the demand for railway transportation in Türkiye and thus accelerating the investments in new generation locomotives and wagons.