Arkas Holding, which carries out end-to-end logistics with 61 companies, 59 offices and 7300 employees in 23 countries, puts sustainability at the center of its operational and technological infrastructure investments. By migrating to the Microsoft Azure Cloud in 2018, Arkas Holding achieved 99.58% carbon savings, with 62% coming from operational, equipment, and datacenter infrastructure efficiencies, and 38% from renewable energy purchases.
One of Turkey's largest international companies; Arkas Holding provides end-to-end logistics services with 61 companies, 59 offices and 7300 employees in 23 countries. With 25 ships in its maritime merchant fleet, it is also one of the top 30 shipowners in the world.
While conducting its international operations, Arkas Holding prioritizes sustainability in its related investments and renews its technological infrastructure accordingly. Stating that they place sustainability at the center of their operations in all the projects they carry out, Arkas Holding CIO Mert Oruz said, "We have made significant investments in terms of sustainability in Arkas Line, our shipping company. Since 2011, we have achieved a value gain of 26.2% in carbon emissions and 82.68% in sulfur emissions. On the logistics side, which is one of our main fields of activity, we use engines with the lowest carbon emissions and invest in trucks with Euro 6 standards. This way, we have saved 58% in carbon emissions in the last 5 years and managed to increase our business by 22%".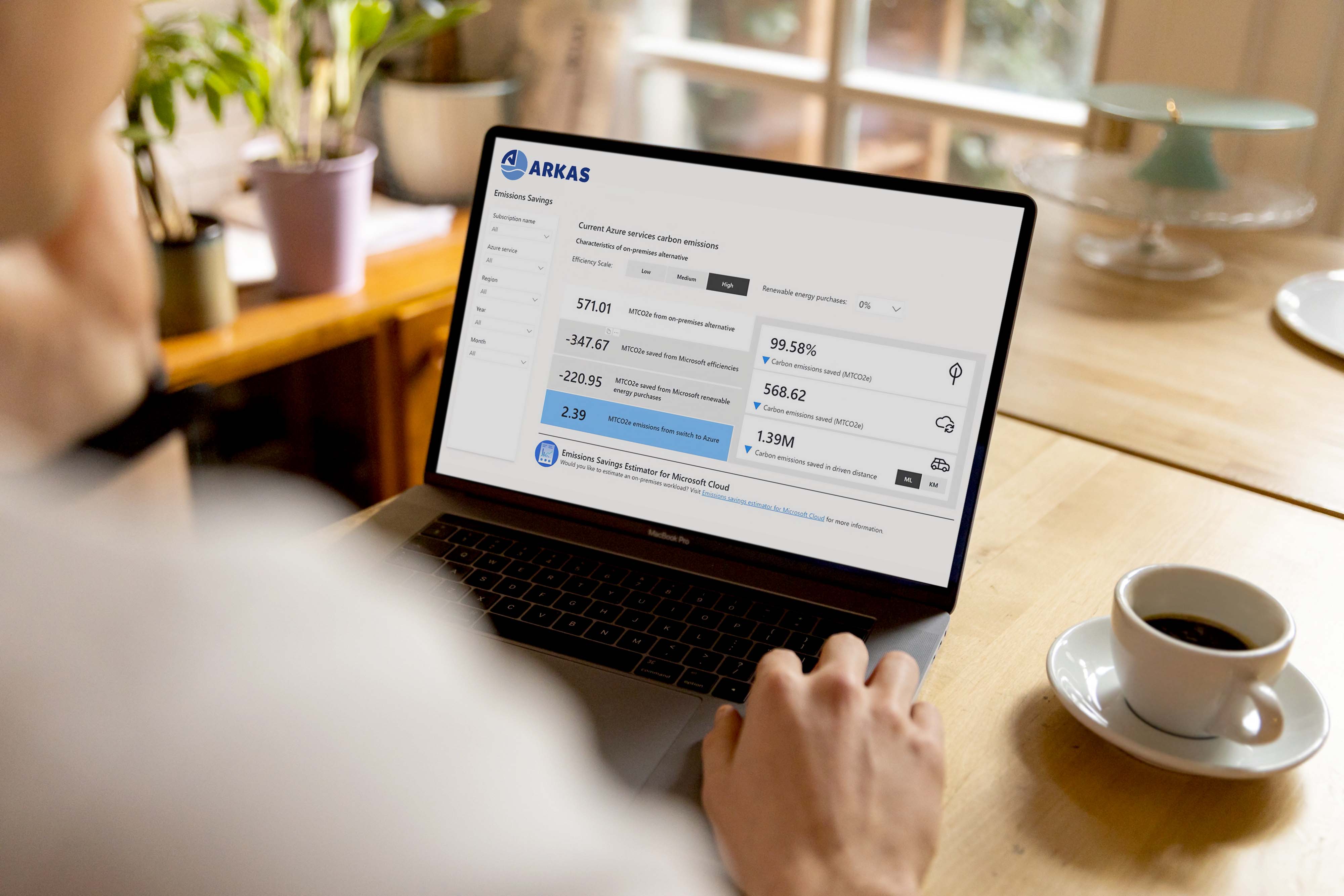 Explaining that they also carry out sustainable projects on technology infrastructure, Oruz said, "In 2018, we made the biggest cloud transition in Turkey in cooperation with Microsoft and migrated to Microsoft Azure Cloud. When we measured the outcome together with Microsoft, we saw that we achieved 99.58% carbon savings. This savings figure equates to 1.4 million miles of driving. Data centers are places that need serious electricity. Microsoft's data centers, on the other hand, are equipped with the latest technology within the framework of green energy and sustainability policies. The efficiency here is called 'Carbon Intensity'. When we measure from this point of view, it turns out that we have achieved an efficiency of 75%. Again, within the framework of sustainability, we have switched to a paperless office. We like to extend our cloud-based services in line with our digitization roadmap. In other words, if we do not provide a service from the cloud, we do not want to sign it. In this context, naturally, our paths cross a lot with Microsoft. We have a serious investment in Office 365. The biggest benefit was that it facilitated the transition to a paperless office and increased communication. Employees have gained an environment where they can hold meetings without having to physically be at the office, read meeting notes from anywhere and access documents securely as they wish". Oruz added that they also needed serious software technologies to develop software in their main field of activity and that they achieved significant efficiency in this field by using Microsoft's Azure platforms.
In order to measure the above carbon savings Arkas IT worked with Microsoft to deploy the Microsoft Emissions Impact Dashboard. Arkas has also begun using this solution to track their cloud carbon footprint going forward.