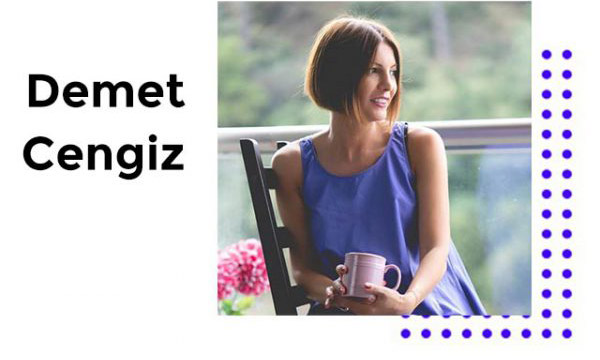 Turkish restaurants finally received their Michelin stars. Anticipated with great curiosity in Turkiye, the restaurants of Michelin Guide Istanbul 2023 were finally announced. Michelin Guide, the world's most prestigious restaurant rating system, listed Istanbul as its 38th destination and following the evaluations, 53 restaurants in Istanbul entered the Michelin list. One restaurant received two stars, four restaurants received one star, and one among them received a green star which only 371 restaurants in the world currently have. 48 restaurants were also recommended in the list.
The Turk Fatih Tutak by the famous Turkish chef Fatih Tutak became the first Turkish restaurant to receive two stars in the Michelin Guide. When we say a Turkish restaurant, we mean a place that offers Turkish cuisine, tastes from the heart of Anatolia with modern touches, and not a restaurant that serves French, Italian or international cuisine owned by a Turk.
Described by almost all who know him as a meticulous, ambitious person of high awareness and ideals, Fatih Tutak has led a life of perseverance.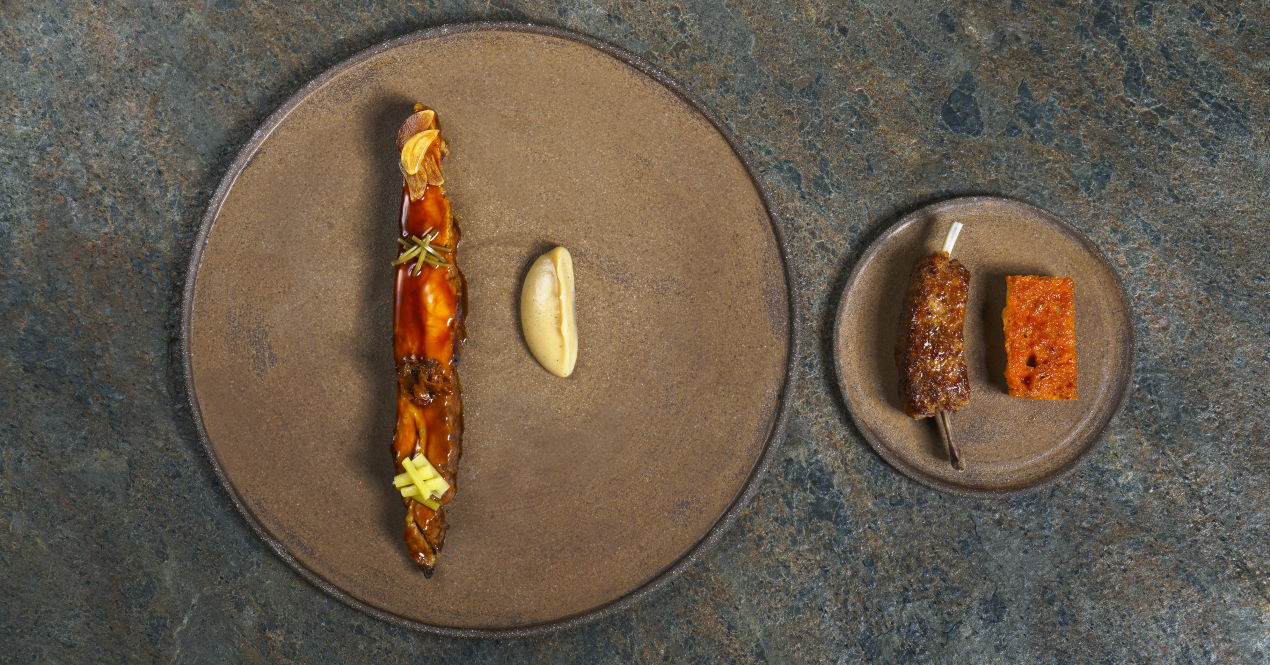 The Smell Of Roasted Onions  
One day, the little boy comes home from school. The house smells of roasted onions. He enters the kitchen, and his mother puts a wooden spoon in his hand. The little boy is tasked with roasting onions, which fascinate him. Now the kitchen is where he wants to be the most. Quite the naughty boy he is, but whenever he walks into the kitchen, he calms down. He chooses his profession as early as those days: he would be a chef.
Born in 1985, on the 31st of August, Fatih Tutak spends most of his later days in the kitchen, cooking. His mother is already a very good cook, her hand has the "magic dust of taste". His father often takes him to good restaurants. When he wants to study cooking, his parents support him. At the age of 14, he enrolls in the boarding Bolu Mengen Culinary School. He studies there for four years. He is also naughty at school. His teachers complain about him. He is so naughty that he does his internship not as a cook, but as a dishwasher. Since his studying years coincided with the big earthquake in 1999, he cannot receive much cuisine practice. Would he give up? Never! His dream to become a great chef would live on, no matter.
To The Far East Without A Foreign Language
First, he goes to Istanbul to work as an apprentice to Paul Pairet. Then he sets off to Asia to fulfill his big dream, and without any foreign language to speak there. This is where his story starts to differentiate; those who want to become a world-class chef would go to France, Italy, Britain and the USA, but he chooses to start from the lands where the sun shines first.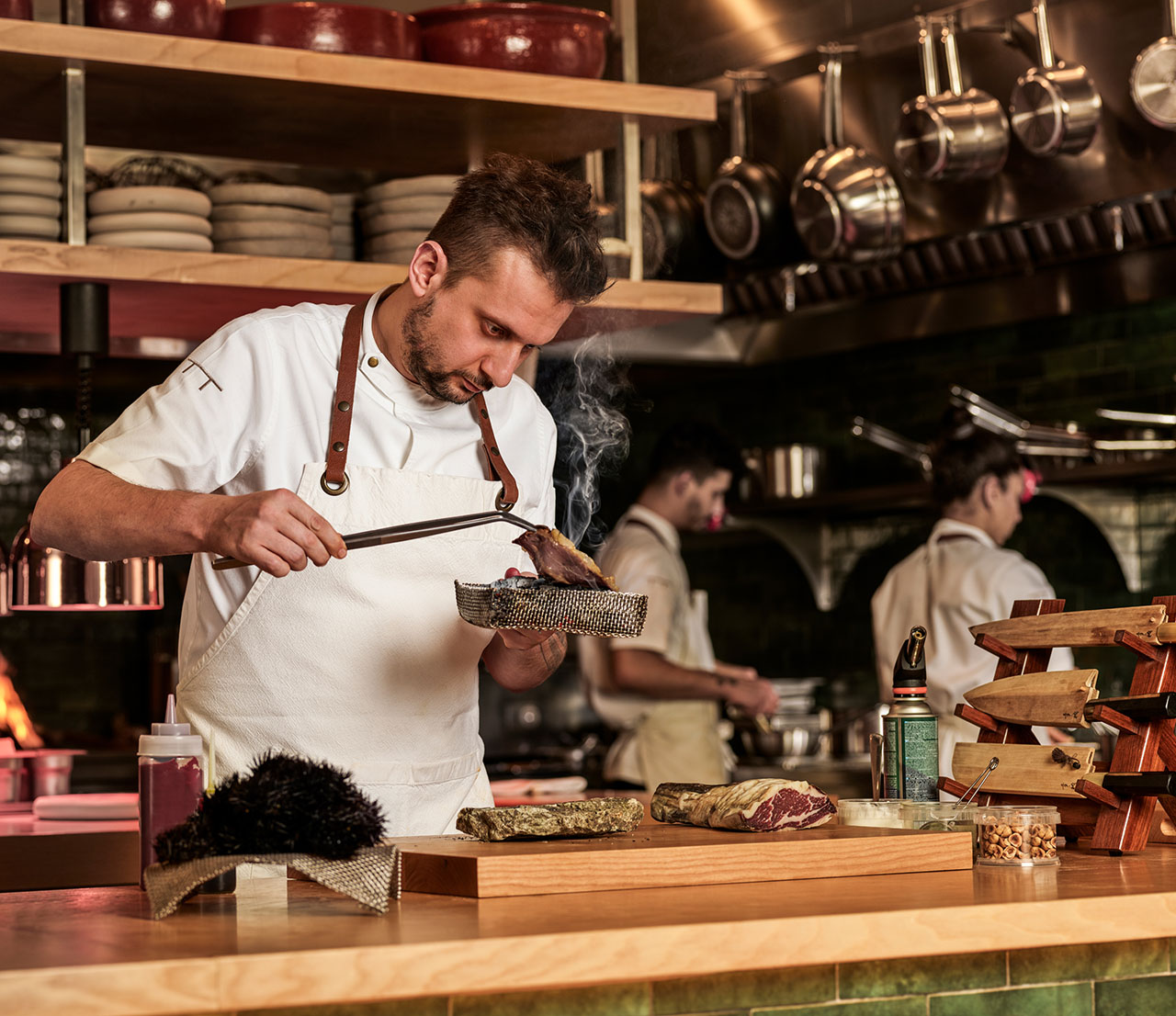 He works in China's port cities of Qingdao, Beijing and Hong Kong. He finds work in the kitchen of the iconic Marina Bay Sands in Singapore, known as one of the most expensive hotels of the world. There, he gets qualified for a four-month internship at Nihonryori Ryugin, a representative of modern Japanese cuisine, led by chef Seiji Yamamoto. Then he takes a Europe break from his Asian adventure. He works with chef Rene Redzepi at Noma in Copenhagen, which is voted the best restaurant in the world. At the end of this long and hectic career journey, he finds himself in Bangkok, the capital of Thailand. In 2015, he becomes the head chef at The Dining Room of The House of Sathorn and turns to Thai cuisine. The restaurant, where he is the Director of Culinary Operations, enters the "Asia's 50 Best Restaurants" list in 2017. A year later, the restaurant is on the Michelin Guide Thailand list.
Mothers' Ravioli In Thailand
After a while, The Dining Room of The House of Sathorn adds Turkish cuisine to its menu. For a private dinner, Fatih Tutak makes ravioli with inspiration from his mother and names the dish "From My Mum". The Turkish dish offered in the private event is well received with its taste and unique story, after which other Turkish dishes start finding their places in the restaurant's menu.
Fatih Tutak deservedly becomes a well-known figure in Bangkok. He becomes one of the brightest chefs in the city. So what does one do when they are at the peak? They would enjoy it, wouldn't they? No. Fatih Tutak is not that character. He returns home. To Istanbul, where the whole story started.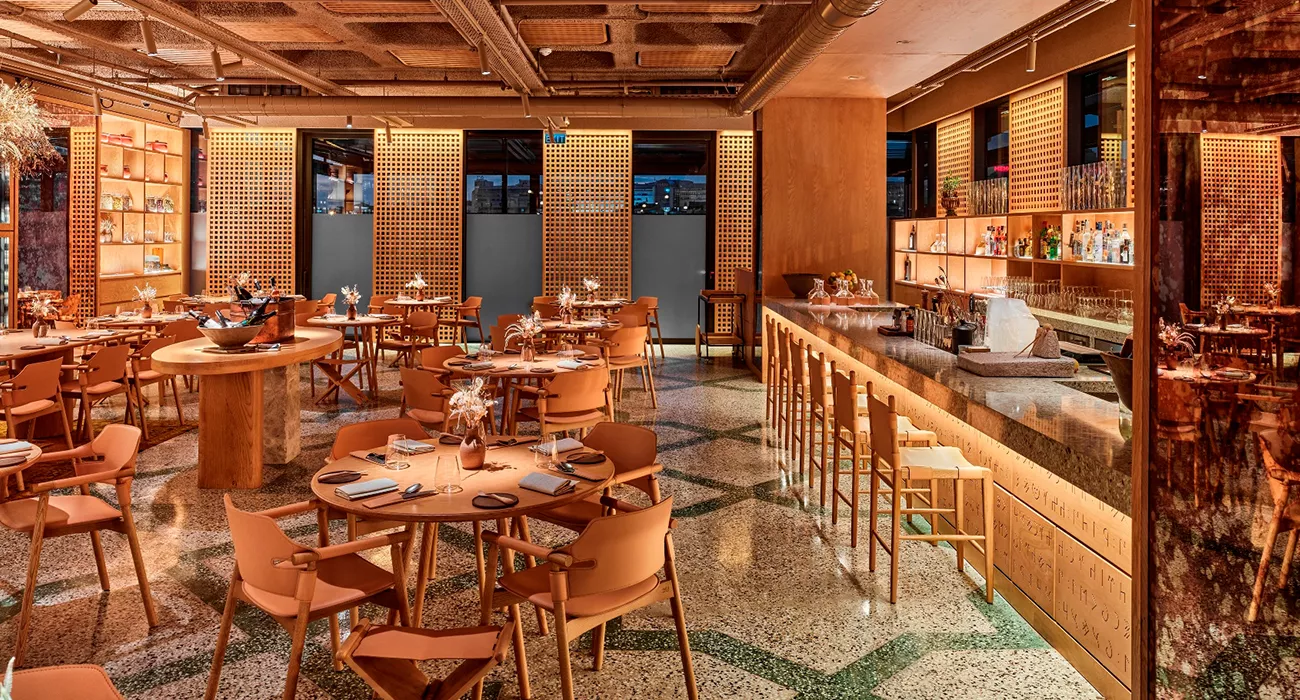 Back To The Homeland, To Create The Real Story
Returning to Istanbul in 2019, Fatih Tutak gets busy opening his own restaurant. His is a story woven in knots of sheer perseverance. He waits no less than 20 years to open his own restaurant. He travels thousands of kilometers over months. He first determines which product to get, when and where, in its best.
He finds what he looks for in a shop in Bomonti. The Turk opens in December 2019. The restaurant's kitchen, menu, design, logo design and story are meticulously created, molded with Anatolian pride on the Turkish cuisine. The modern take on the Turkish cuisine receives surprise and appreciation together. Turk does not have a fixed menu either. Whatever is in season, whatever is fresh that day, that's your menu. Feast roast from wagyu meat, tarhana from mushrooms, foie gras between paper halva… Dreams are dreams, ideals are ideals…
Turk garners attention in a short time. So does Fatih Tutak… However, while everyone works for their own story, the world has its own great story going as well. Only a few months after Turk's debut, the whole world closes up due to Covid 19. The timing is really bad, but "perseverance" is Fatih Tutak's way of life. When pandemic restrictions are lifted, Tutak continues sharing the story of his life. Despite the prepayment condition in reservation by phone, Turk soon becomes a restaurant where you can't book a table even several weeks in advance.
Its final reward is the two stars on its head placed by the Michelin angel. Righty deserved two stars, which Tutak clawed his way up to. At the ceremony, he presented the award to his daughter living in Germany. It wouldn't be surprising if he got his 3rd star next year.
Restaurants in Michelin Guide Istanbul 2023
Turk Fatih Tutak (2 stars)
Araka (1 star)
Mikla (1 star)
Neolokal (1 star) and 1 Green Star
Nicole (1 star)
29
1924 Istanbul
Aheste
Aila
Alaf
Aman da Bravo
AQUA
Atolye
Azur
Balikci Kahraman
Banyan
Beyti
Calipso
Friday
Cok Cok Thai
Deraliye
Eleos Beyoglu
Feriye Province
Giritli
Glens
Inari Omakase Kurucesme
Karakoy Lokantasi
Khorasani
Kiyi
Kiss the frog
Kubbeli Lounge
Lokanta 1741
Matbah
Murver
Nobu
OCAK
Octo
Pandeli
Park Fora
Rumelihisari İskele
SADE Bes Denizler Mutfagi
Seraf
Sofyali 9
Spago
St. Regis Brasserie
Sunset Grill & Bar
Sans
Tatbak
Shipyard
Topaz
Tugra
Yeni Lokanta
Zuma