The opening ceremony, which took place with the participation of the brand's Founder and CEO Nerio Alessandri, brought together leading actors from business, society and social circles.
The world leader in fitness and wellness technologies and solutions, Technogym opened its Experience Center in Istanbul on Wednesday, October 26th.  The opening, hosted by Technogym Founder and CEO Nerio Alessandri and Technogym Türkiye President Vittorio Zagaia, was attended by prominent figures of social life such as Asli Eksioglu, Arzu Kunt, Ibrahim Kutluay, Sinem Guven, Deniz Marsan, Kivanc Tatlitug and Andrea Pirlo.
Users will be able to experience Technogym's latest innovations and equipment in the field of Wellness at the Technogym Experience Center located in Etiler, Istanbul as a standout with its design and architectural details. This investment is an indicator of the importance Technogym attaches to Türkiye in terms of market volume and growth potential. Speaking about the experience center opened in Istanbul, Nerio Alessandri, founder and CEO of the brand, said, "Türkiye is a very important market for our brand. Active for 15 years in the Turkish market, Technogym, together with our strong business partner, does not only sell products here, but also offers wellness solutions with a holistic approach and localizes the Technogym culture."
The opening of the Technogym Experience Center in Istanbul marks the expansion of Technogym's presence in major cities around the world. With stores in Milan, New York, Madrid, Dubai, Mexico City, Moscow and many other parts of the world, Technogym is a global brand with 55 million exercising users in 80,000 wellness locations and over 400,000 homes.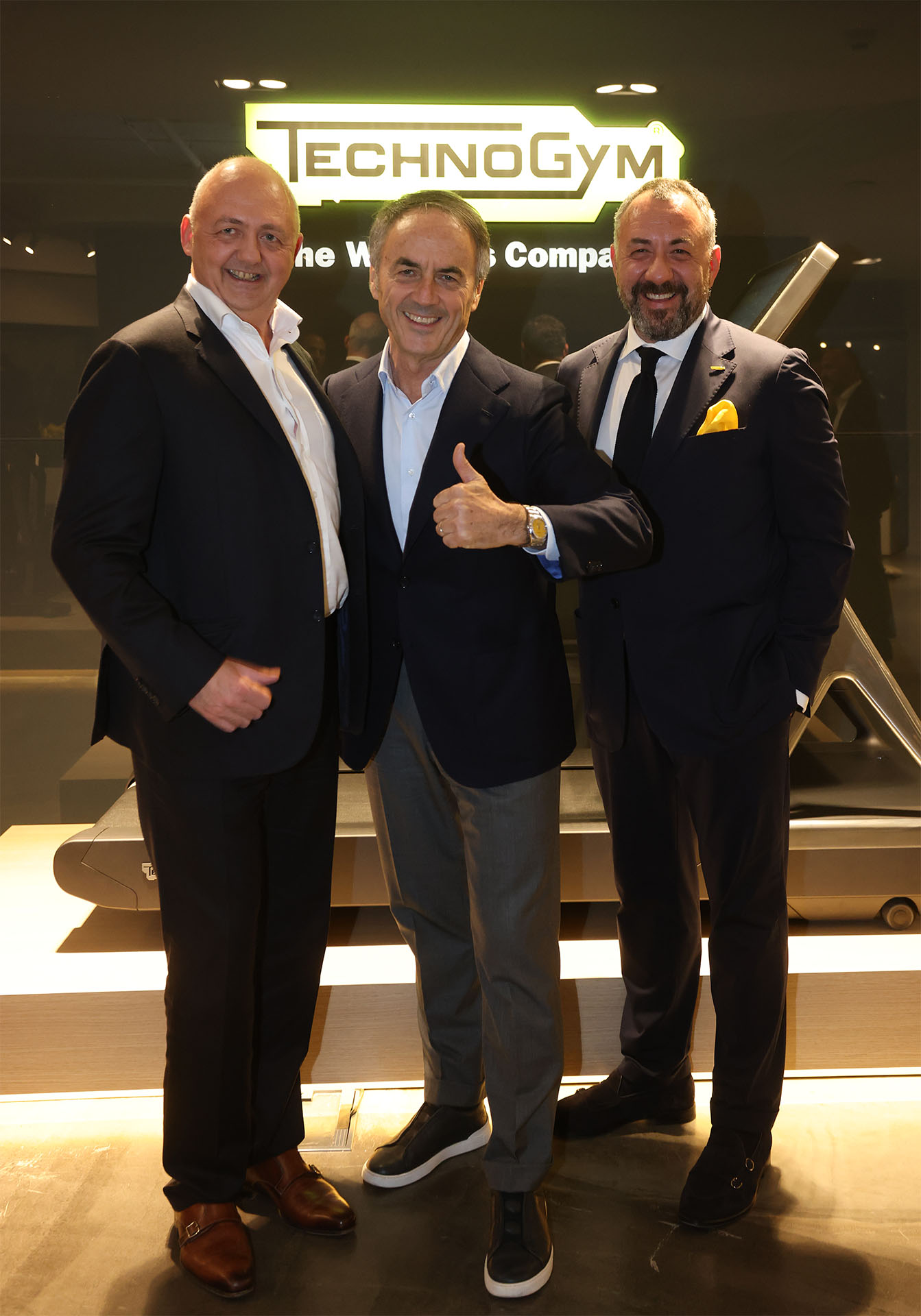 A solution partner in the fitness industry with digital technology and services by offering customized solutions, Technogym continues to grow with 14 branches and 80 exclusive distributors in 100 countries. With its motto "Let's Move for a Better World", Technogym not only focuses its works for better world, but also improves people's quality of life with the physical exercise opportunities it offers.
With smart equipment, digital services, on-demand workout options and apps that allow for a fully personalized workout anytime, anywhere, the Technogym ecosystem invites users to experience the Technogym experience at the 1500 square meter Experience Center.