Under the roof of Arkas Holding, Arkas Automotive continues to grow with new brands. Arkas Automotive Ankara, which has added two new brands to its stable of authorized dealership and servicing, is also adding after-sale and spare parts services with the sale of SUZUKI and MG brand vehicles.
Aiming for customer-oriented growth in the automotive industry, Arkas Automotive Ankara has gathered under its roof Volvo, Ford, Citroen, Peugeot, Opel and Subaru, as well as the Japanese automotive manufacturer Suzuki, which has gained the appreciation of users with its many features and has recently come to the forefront with its Suzuki Smart Hybrid Technology, which reduces the carbon footprint, and also MG, which has been producing British car brands for longer than 90 years. Arkas Automotive Ankara will now offer sales and after-sales services for the needs of its customers with eight brands and will also serve as a second-hand showroom.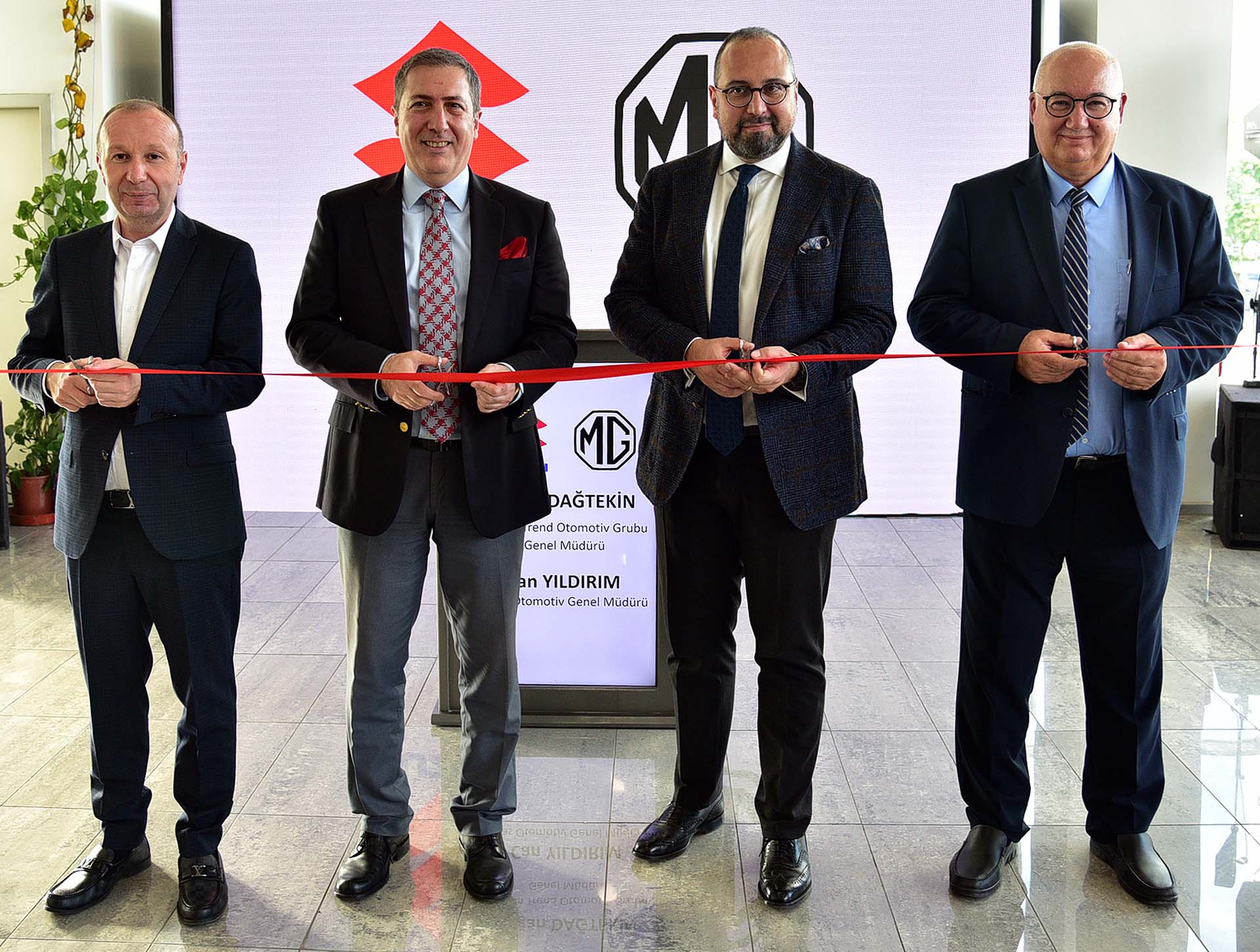 Speaking at the opening ceremony held in Ankara on Wednesday, October 26, Arkas Automotive Board Member Can Yildirim stated that Arkas Automotive Ankara provides high quality service and that they aim to expand it further. Kaan Dagtekin, CEO of Dogan Trend Otomotiv, said that Dogan Group's first business line was automotive, and that they aimed to raise their standards further in the automotive field, with inspiration of more than 60 years of experience embodied in the innovations achieved in cooperation with Arkas Automotive.  Tibet Soysal, Deputy General Manager of Dogan Trend Automotive Group Automobile Brands, stated that this new cooperation will be beneficial for the industry with proven brands such as Suzuki and MG. The speeches were followed by the ribbon cutting ceremony. Ozgur Ulupinar, Ankara Representative and Chief Advisor to the Chairman of Arkas Holding, was also present in the ceremony.
Presenting the Hybrid technology to its customers, the Japanese classic Suzuki also introduced its new vehicle to the whole world and Türkiye at the launch of the S-CROSS Hybrid. With this vehicle, Arkas Automotive aims to sell a total of over 4000 vehicles annually.
The British automotive brand MG, the production of which takes place in China and which entered the Turkish market in May 2021 within Dogan Holding, has made nearly two thousand sales so far. MG plans to support its 2023 targets with fully electric B SUV models and sell more than two thousand units.
Continuing to be one of the pioneers of the industry with the sales of environmentally friendly and one hundred percent electric vehicles with the latest technology of our time, Arkas Automotive Ankara aims to add flexibility, comfort and joy to the lives of its customers and determines its growth trend as a group according to the needs of the future.