Kristal Oil participated in SIAL, the world's largest food fair held biennially in Paris. Observing the trends in the olive oil industry at the fair, Kristal Oil also held business meetings in line with its commercial expectations and target markets before the new season.
Held in October, the Sial Paris 2022 exhibition is regarded as the international meeting point of the industry in terms of bringing together the world's leading olive oil brands and olive oil trading businesses. This year, 270 Turkish companies from Turkiye participated in the prestigious Sial Paris. The first olive oil company to introduce branded olive oil production in Turkiye and export branded packaged olive oil in this way, Kristal Oil also participated in the large fair to create ground for new business contacts. At the beginning of the new season Kristal Oil maintained positive relations with its European customers and established dialogue with prospective customers from Canada, America, Brazil, the Middle East and the Far East.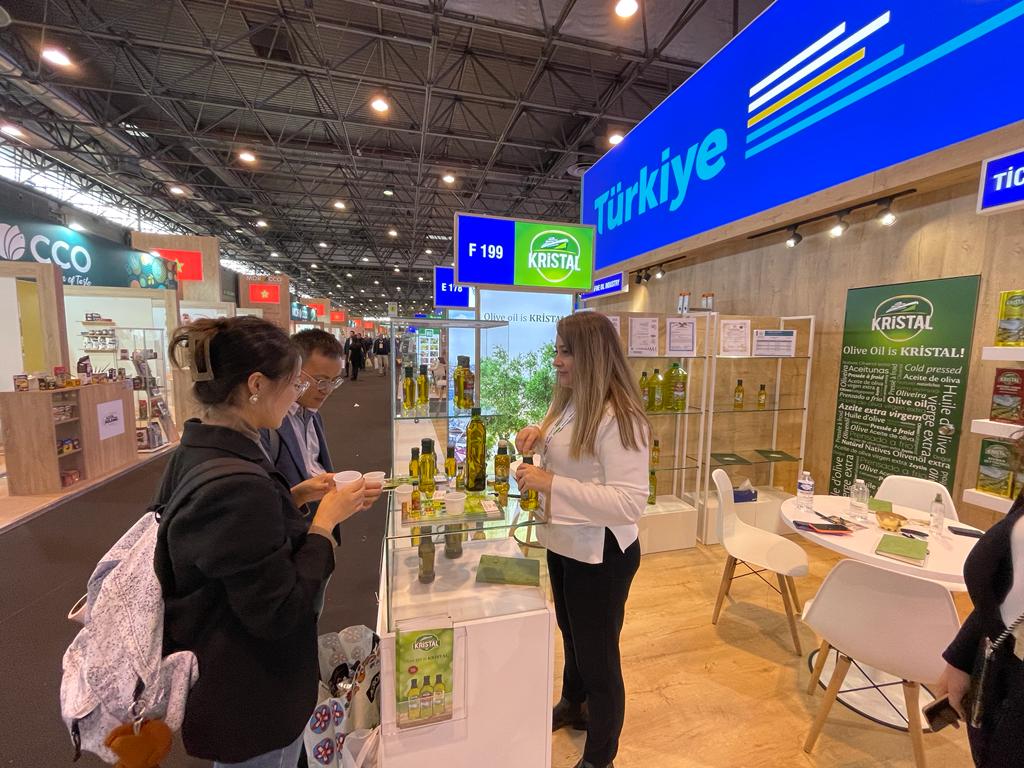 Kristal Oil officials, who mainly communicated with European visitors, as well as visitors from Brazil, USA, Kuwait, Bahrain, Morocco, Korea, Vietnam, Japan, Singapore, Venezuela, India and Canada, are set to maintain these relations after the fair. In this context, it is foreseen that the negotiations will turn into many potential agreements in the long term with the new, high-yield harvest period.