In today's world of breath-taking technological advances and innovations that permeate almost all aspects of life, IT systems are bringing important changes to business life as we know it. Creating a new reality on virtual platforms and introducing new solutions in an interactive way, technology not only transforms social life but also paves the way for new strategies in business. Coming to life in 1969 with the ARPANET project, internet allows us today to take part in seminars, meetings and training programs via apps called Webinar and exchange thoughts and ideas in an interactive fashion. Webinar applications save time and space and enable fast communication. Although they may appear minor compared to the sheer size of the digital revolution, they are a vital part of the digital age.
Transformation in the digital age permeates almost all aspects of life, so rapidly and with unpredictable results. What digital transformation processes that are changing the very texture and rhythm of day-to-day life have in common is the inexorable substitution of the old for the new.    The Internet, which emerged in the second half of the 20th century, is also the pioneer of today's radical changes in IT technologies. The Internet, referred to as a widespread and constantly growing communication network worldwide that connects computers, was first launched in the 1960s with the ARPANET (Advanced Research Projects Agency Network), a military project in the USA. In the mid-1970s, government networks were established in countries such as Japan, Canada, New Zealand and Germany. Thanks to the broad network, internet users can now easily join virtual meetings, seminars and workshops. Education is another component of this new virtual world, and the e-learning market is estimated to reach a value of 243 billion US dollars by the end of next year. The United States, India, China, North Korea and the United Kingdom are the leading countries in this sector in terms of supply and demand.
Online Meetings, Seminars …
With the widespread use and low cost of the internet in the 1990s, companies turned to more economic and easier alternatives to travel. There was an inevitable surge in online meetings, but more than 50 percent of communication between people was visual. To make online meetings more efficient and dynamic, the face-to-face component had to be thrown into the equation. In other words, video conferences were preferred over teleconferences. However, video conferencing, referred to as the ancestor of the webinar, required a specific technology and infrastructure and was therefore not a very practical option back then. That changed with the advent of the webinar..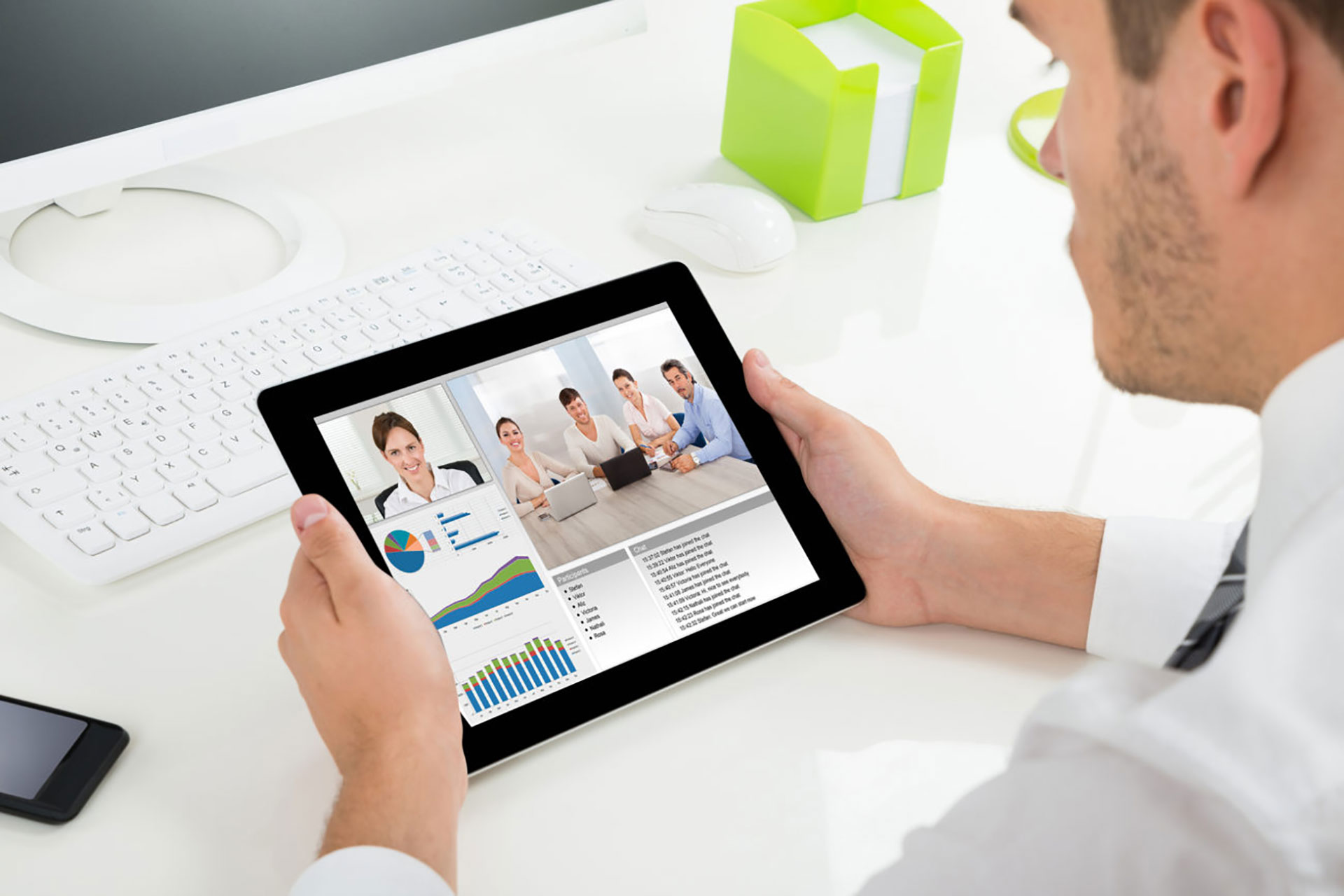 Online meetings or seminars that can be attended at any time and anywhere are referred to as webinars. The word webinar is a combination of "web" (network) and "seminar". Pre-arranged meetings taking place on a specified date and at a specified time, webinars enable mutual and personal communication, the exchange of documents, data and ideas, and collaboration on electronic documents. Webinars give the feeling of being in an actual meeting as if all were sitting around the same table. With the increasing use of digital mobile devices, individuals can now access webinar applications online  using laptops, smartphones and tablets etc.
Saves Companies Time and Money
Research shows that 91 percent of business people day dream at meetings while 96 percent miss out on what is actually being spoken. 73 percent bring their unfinished work to the meeting to make up for lost time on the way to the meeting. These figures tell us that meetings cause loss of time and money, but one cannot do without them. Companies have tried to solve this problem by holding online meetings. The business world saves time spent on the road and money by using different technologies. And thanks to the advances in technology, online meetings are now almost on a part with actual, face-to-face meetings. Employees, whatever their position in the company, can now easily use this system.
Other Advantages of Webinar
Based on bidirectional communication, the webinar can be held not only internally or for a specific group, but also accommodate a larger number of participants. The webinar enables the most efficient use of information technologies and makes distances disappear, making it easier for people to communicate face-to-face, even when they are far away from one another. It also minimizes travel expenses and other related costs. Webinar applications enable company employees to use their time efficiently; allowing meetings at any time zone and accelerating decision-making processes. Another advantage of webinar is that it increases productivity and promotes teamwork. On the other hand, it allows a more regular scheduling of meetings.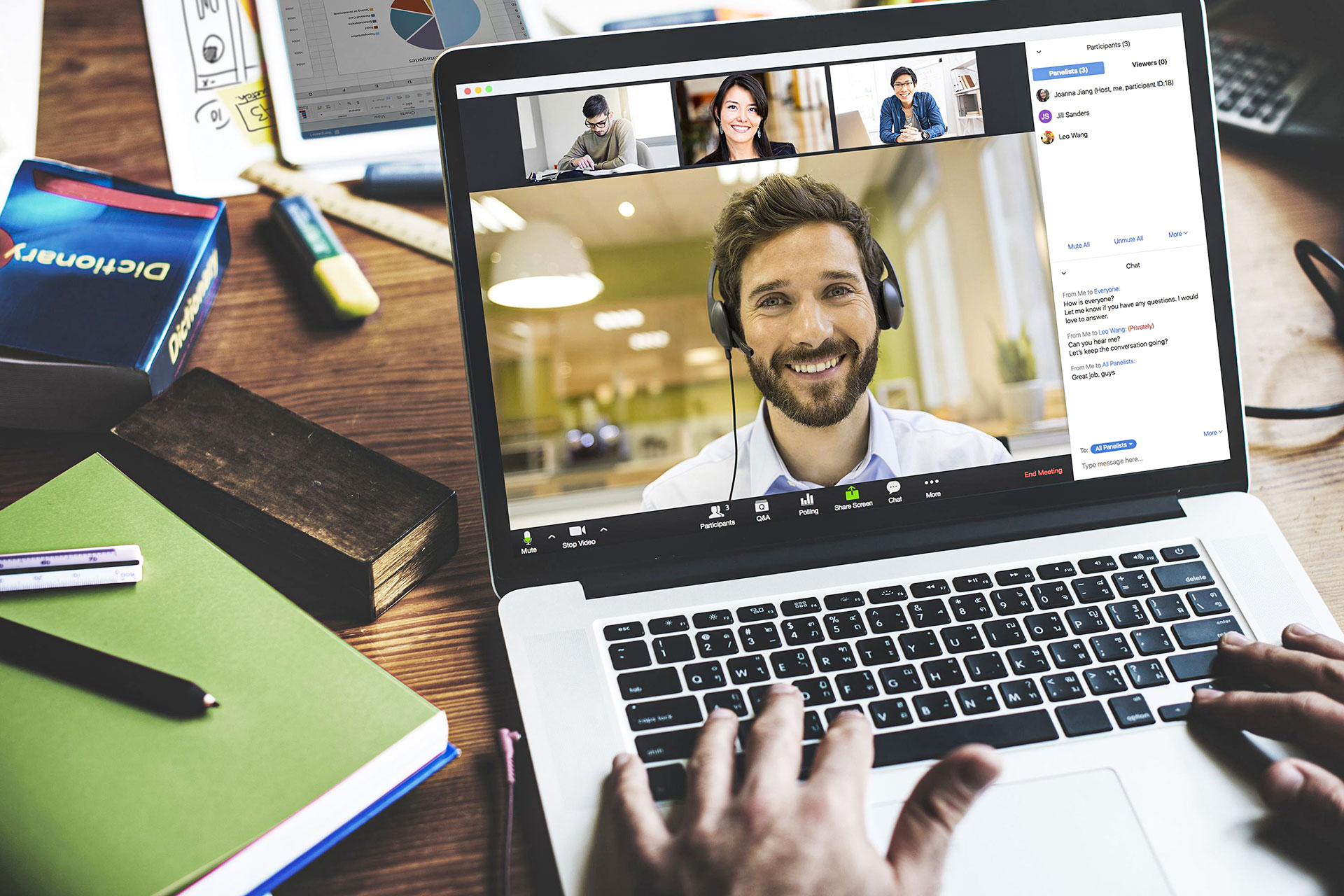 About 4 years ago, 43 percent of the world's population had internet connection, which has currently risen to 59 percent. In the near future, it is projected that the number of  mobile users, which current stands at 5.19 billion, are will further increase..  These figures indicate that webinars will rise in popularity during this period when the whole world is struggling with novel coronavirus Covid-19. From an economic and efficiency point of view, companies have been investing more in digital applications, especially in recent years, indicating that the business world is on the path to going fully online when it comes to meetings, seminars, workshops and training programs…
References
AKGÜN Ergün (2019), 2023 Eğitim Vizyonunda Dijital Dönüşüm, Seta Perspektif, S.233, 1-3.
BAYRAK Halil (2020), 2020 Dünya İnternet, Sosyal Medya ve Mobil Kullanım İstatistikleri,
https://dijilopedi.com/2020-dunya-internet-sosyal-medya-ve-mobil-kullanim-istatistikleri/
CANAN Sinan, ACUNGİL Mustafa (2018), Dijital Gelecekte İnsan Kalmak, 2. Baskı, Tuti Kitap, 88,89.
CROWLEY David, HEYER Paul (2017), İletişim Tarihi, Siyasal Kitabevi, 4.Baskı, 438-441.
DOĞAN Dilek, SEFEROĞLU Süleyman Sadi (2015), Mobil Cihazlar ve Eğitimde Dijital Dönüşüm, Eğitim Teknolojileri Okumaları, 540-560.
KAREL (2012), Seminer'in E-Hali "Webinar", s.1-2.
MENGİ Zeynep (2017), Sanal Toplantı Dönemi, Hürriyet,
https://www.hurriyet.com.tr/ik-yeni-ekonomi/online-toplanti-donemi-20206888
SCHWAB Klaus (2017), Dördüncü Sanayi Devrimi, World Economic Forum, Optimist Yayım, 134-143.