As children continue their education remotely at home, Arkas Art Center takes action to keep them connected with art and their hobbies. Helping kids enjoy themselves while learning, Arkas Art Center continues its presence in children's lives with online activities for children aged 5-7 and 8-10.
The COVID-19 pandemic exerts a psychological impact not only among adults but kids worldwide, changing their routines. As children continue their education at home, Arkas Art Center's website presents a variety of entertaining activities for kids, catered to improve their manual skills and cultural knowledge in their spare time.
Not leaving home is difficult for adults but even more so for children these days. Arkas Art Center offers children more than 20 fun activities they can engage with their parents, ranging from drawing to coloring, exploring textures, and improving eye-hand coordination.
Preschoolers Will Learn and Explore Simultaneously
"What Do Artists Think?" is an activity for children aged 5-7 available on Arkas Art Center's website, designed to help kids create a visual image while improving their imagination.
Other activities for this age group will bring utmost joy at home: "Joyful Day for Kids", "Happy Faces, Creative kids," "Tale-teller Puppets", "My Spring Flowers of Many Shapes", "Land of Happy Dinosaurs," "Dancing Lines", "Learning Colors," "My Favorite Toys and Fun Pictures", and "A Journey into Adventure Island." "Colorful Shapes" guides children towards a fun drawing activity by coloring various materials (lemon, potatoes carved into different shapes, cotton swabs, pasta) with acrylic or watercolor and printing them on drawing paper or railroad board.
Amusing Always: Playdough
Playdough helps build children's hand and finger muscles as they mix colors to create new colors and shapes. Children thereby generate new ideas, develop eye-hand coordination, and learn numbers, letters, and colors while having fun. Following the instructions on the website on how to make playdough, kids will boost their imagination as they play "Dough Man."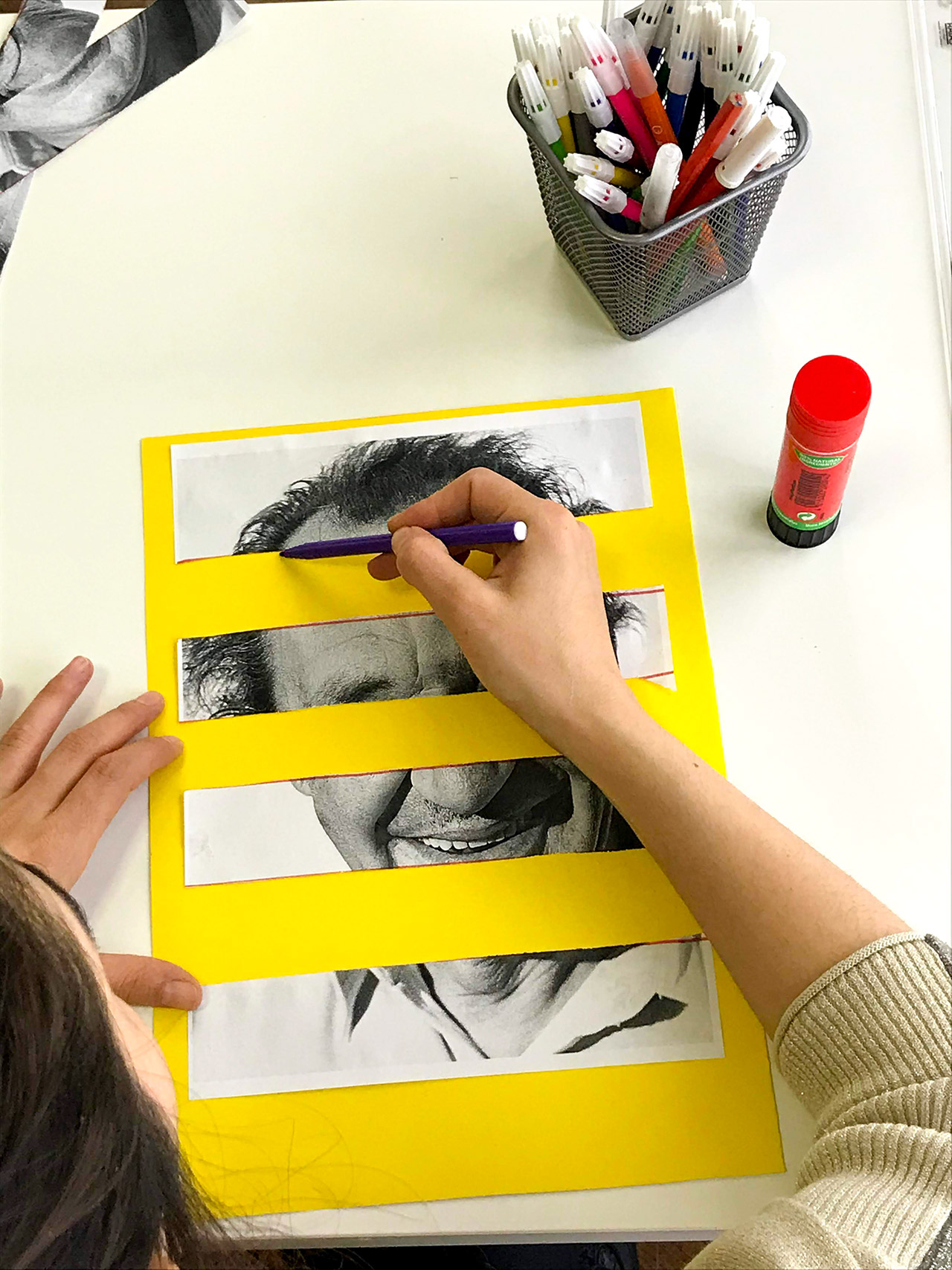 Children Will Learn Textures
Everything in nature has a texture of its own. Texture is a part of nature's structure. Basic design classes in visual arts involve texture studies to improve understanding of this structural element of nature. "My Fun Shapes" and "Tiny Hands Working on Textures" activities will give children an opportunity to work and have fun while developing their drawing skills.
Arkas Art Center Offers Colorful Activities for Elder Brothers & Sisters
Arkas Art Center has come up with activities to contribute to the skills and development of children aged 8-10. "Who's Gazing Through the Viewfinder?" activity encourages children to build a viewfinder for themselves to become a master photographer, while teaching them basic photography techniques.  Children in this age group can make the most of their time at home with additional activities such as "Charming Artists in My Collage", "Portraits by Creative Kids," "My Imaginary Flowers", "Happy Kids", and "Designing My Theme Park."
For Both Groups: Mosaic
Mosaic art involves assembling together small, colorful bits of stone, glass, and wood to create pictures and has deep roots in various cultures. It is regarded as one of the oldest and most durable expressions of art. "Cute Animals" for children aged 5-7, and "My Mosaic Piece and Colorful Animals" for children aged 8-10 will guide children into creating an amusing and colorful work of their own.
ARKAS ART CENTER
1380 Sokak No:1 Alsancak, İzmir
+ 90 (232) 464 66 00