Arkas Art Center continues to offer novelties for art enthusiasts who gravitate towards digital museums in a period where digitalization is becoming more important and widespread. The Center has made its latest exhibition Ara Güler "Merhaba Izmir!" available on its website www.arkassanatmerkezi.com. All visitors will be able to enjoy the tour in 3D and with the audio guide feature.
The exhibition presents over seven hundred pieces of artworks including Ara Güler's never-before-seen photographs of Izmir and its surrounding regions, as well as his iconic photos of Istanbul, and the portraits of prominent domestic and international figures from the world of arts, culture, and literature. 
Even though Arkas Art Center has closed its doors to visitors and it is not possible to physically attend the exhibition as visitors, Ara Güler Merhaba Izmir is now digitally open to visit. Arkassanatmerkezi.com has already made 20 of its earlier exhibitions available to visit digitally and in 3D. Starting from May, visitors will be able to enjoy Ara Güler Merhaba Izmir! exhibition, as well, in 3D and with the audio guide feature.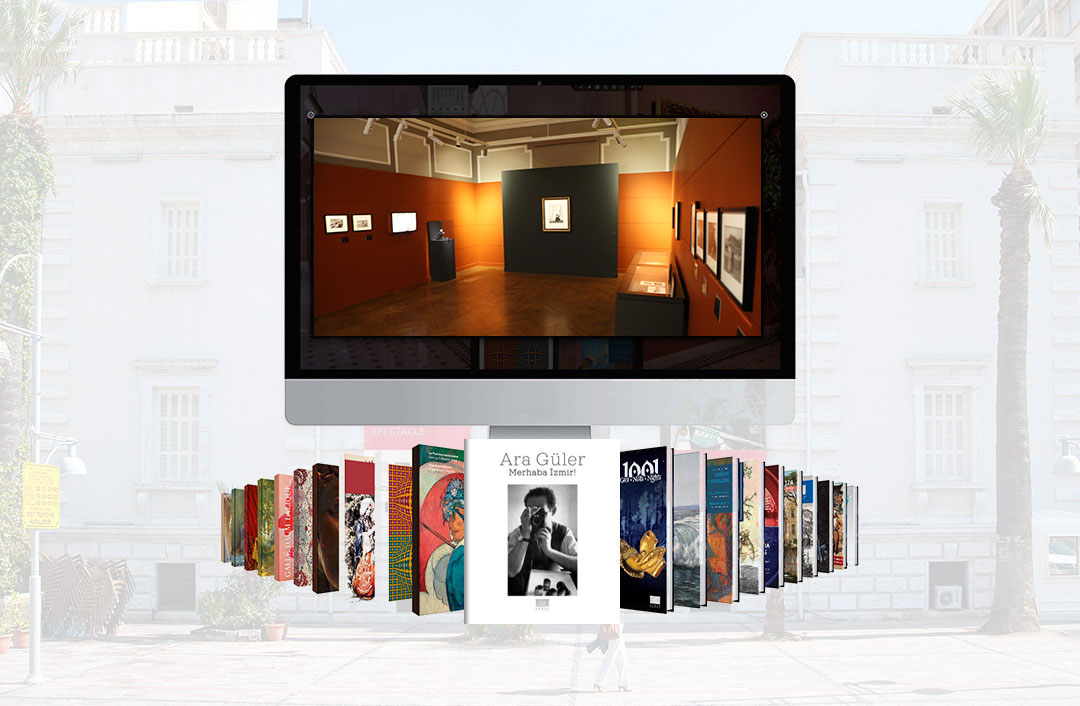 Managed by Müjde Unustası, Director of the Arkas Art Center and Çağla Saraç, Art Consultant at the Doguş Group, the exhibition features some of Ara Güler's never-before-seen photographs of Izmir, in which the great photographer greeted Izmir with his famous "Merhaba" this time. The selection also displays his early literary works; his photos of Istanbul, where he was born and bred and which he captured in photos his entire life; and a hundred portraits of prominent literary figures from Turkey, including Nazım Hikmet, Yaşar Kemal, and Oğuz Atay. Among the 711 pieces featured in the exhibition, also displayed are the portraits of Bertrand Russel, Tennessee Williams, Louis Aragon, William Saroyan, Marc Chagall, Salvador Dali, and Pablo Picasso from Ara Güler's "Seven Marks on Earth" series. This selection is accompanied by his photographs of Aphrodisias, Nemrut Mountain, and Noah's Ark, which he introduced to the attention of the international cultural scene.
Children Will Stay In Touch With Arts At Home
Arkas Art Center has also prepared online workshops for children so that they don't lose touch with the arts while they are staying at home. Arkas Art Center also conducts creative and educational workshop programs for children in parallel with the exhibitions it hosts. Therefore, the center greets children with workshops specifically designed for various age groups at the Ara Güler Merhaba İzmir! exhibition.  The workshops for the children aged between 5-7 years are "Colorful Faces Of The Artists", "I Draw My Portrait", "The Colors Of The Children And The Sky", "Find And Explore", and "Pictures Of My Camera". And the workshops for children aged between 8-10 years are "Who Looks Through The Visor?", "When Cities Are Painted With The Children's Colors", "Cheerful Frames For Beautiful Days", "Where Does Ara Güler Look?". Also, there is an online Mothers' Day workshop that both groups can attend, which encourages them to put their imagination to paper by using different materials and enriches their realms of creativity. Children who visit the Arkas Art Center's website will be able to attend the workshops they like by clicking on their names.