Arkas Holding has opened its third art center in Izmir. Pieces from Arkas Collection, which has been formed by the personal interest of Lucien Arkas in arts and collecting are now on display at Arkas Art Urla. The new venue opened its doors on September 1st, hosting different kinds of works of art such as paintings, sculptures, rugs, tapistries and armours. With its recognizable architecture built in natural stones, Arkas Art Urla received  an honorable mention at the Turgut Cansever International Architecture Awards.
Arkas Collection consists of paintings, sculptures, carpets, tapestries, armour and glass objects from Turkey and abroad, some of which have been exhibited periodically at Arkas Art Center as well as in important museums in Turkey and abroad. Each work in the collection is preserved in museum standards with the aim of handing them down to the next generations and sharing them with art enthusiasts.  In accordance with this aim, Arkas Art Urla opened in September 2020 with the passion of reaching art to large masses and contributing to Izmir's cultural life, preceded by Arkas Art Center in 2011 and  Arkas Maritime History Center in 2012.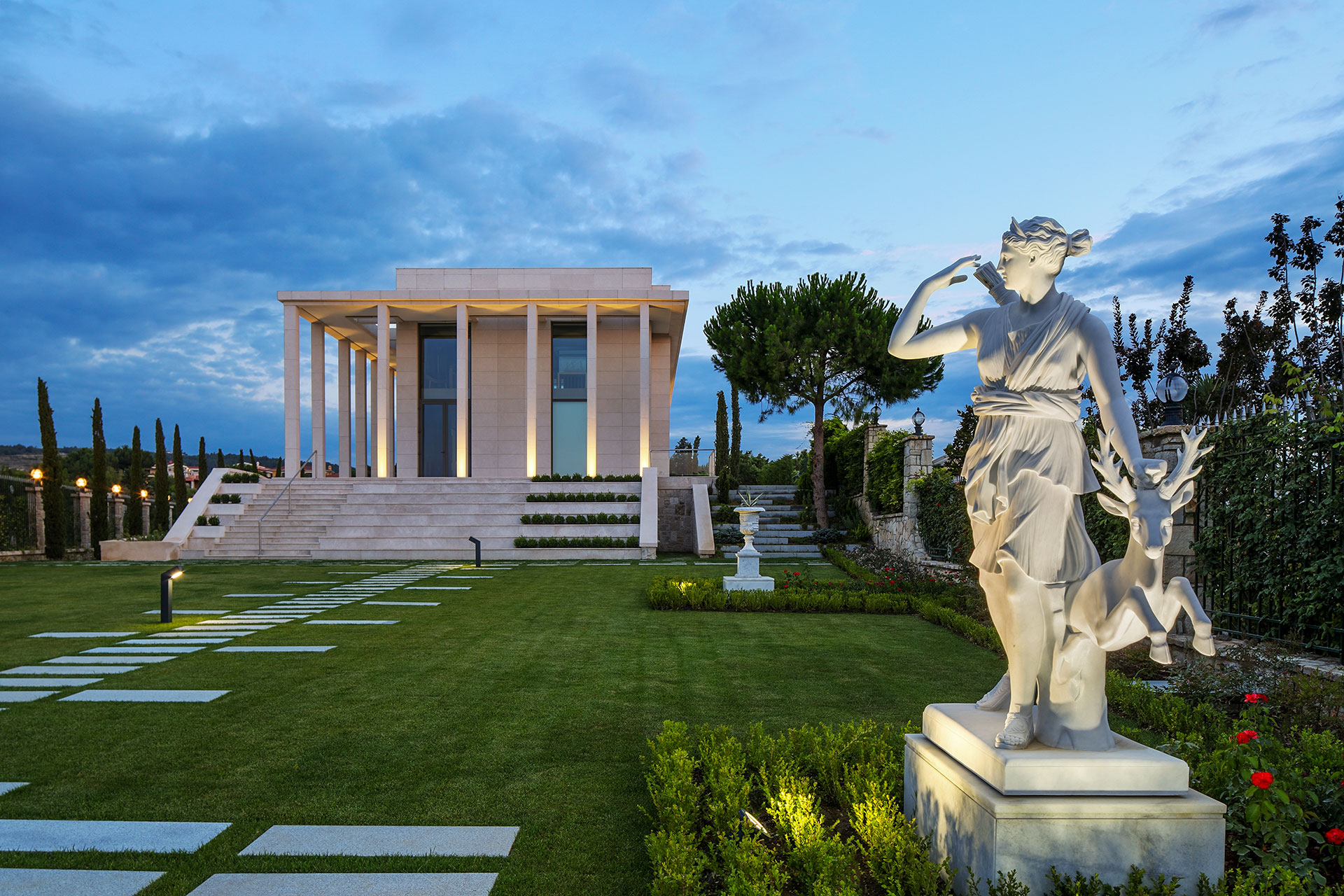 On the ground floor of Arkas Art Urla, works by significant representatives of European painting and sculpture from the late 19th and early 20th centuries welcome the visitors. On the upper floor, a selection of European armour from the 16th and 17th centuries, Renaissance tapestries and  Anatolian carpets are exhibited. Exhibition route ends in the glass gallery on the upper floor, consisting of marble replicas of temples from the Antique Period and a selection of the busts of Roman emperors.
The structure of Arkas Art Urla also stands out with its remarkable architecture. The complete coating of the building was made in natural stones, which was also cited during IMIB Natural Stone Interviews held by Istanbul Mineral Exporters' Association (IMIB). Quality of the material visually boosts the interplay between simplicity of architecture and daylight.
Arkas Art Urla has opened considering the hygiene and public health precautions. The number of visitors at any one time is limited for Arkas Art Urla due to pandemic. Please call +90 232 761 04 80 to make a reservation before your visit.
Visiting days and hours: Tuesdays, Thursdays, 11:00-17:00