Arkas Art Center collaborates with Izmir University of Economics (İEÜ). Arkas Art Center has hosted various exhibitions since 2011, 17 of which were recorded to leave a stamp in history and to pass to next generations, while offering a 360-degree 3D tour of digital exhibitions for those who missed them on the website. These exhibitions are currently undergoing technological restoration. Aimed at making a significant contribution to arts, the project brought together the students of the Cinema and Digital Media Department at İEÜ to start restoring the digital exhibitions available to visitors on the Arkas Art Center website. Meeting on an online platform to work on the project for around a month, Çağıl Saydam, Ege Pekdemir, Tuğçe Çelebi and İlke Erkmen will adapt the virtual tours to today's technology. The team aims to finalize their efforts in September, providing art lovers with the convenience of visiting digital exhibitions of Arkas Art Center via their mobile phones and PCs.
Hundreds of art pieces from these 17 online exhibitions will be restored in the digital platform. In order to create 360-degree photographs and interactive tours, students are constantly working to complete the project in coordination with İÜE's Creative Economy Application and Research Center Executive Board Member İsmail Ertürk and under the supervision of Arkas Art Center Director Müjde Unustası and Cinema and Digital Media Department Lecturer Ali Matay.
Great contribution to Izmir
Dean of the Communication Faculty at IÜE, Prof. Dr. Ebru Uzunoğlu underscored the importance of this collaboration for İÜE students. They always prioritize the remarkable projects that will contribute to Izmir, Prof. Dr. Uzunoğlu said, adding that this project with Arkas Art Center sets a great example in the field. Prof. Dr. Uzunoğlu continued: "Arkas Art Center has offered art lovers free access to numerous major exhibitions in Izmir, significantly contributing to the socio-cultural life in the city. The Center particularly aims to plant the seeds of an enthusiasm for arts in children and young people and to extend arts to more people. The Center hosts its exhibitions on its website in a digital 3D form, offering an opportunity for those who miss exhibitions or would like to visit them again. The virtual museum needed some restoration for visitors to access the digital platform for many years to come. And this is what our students are striving for".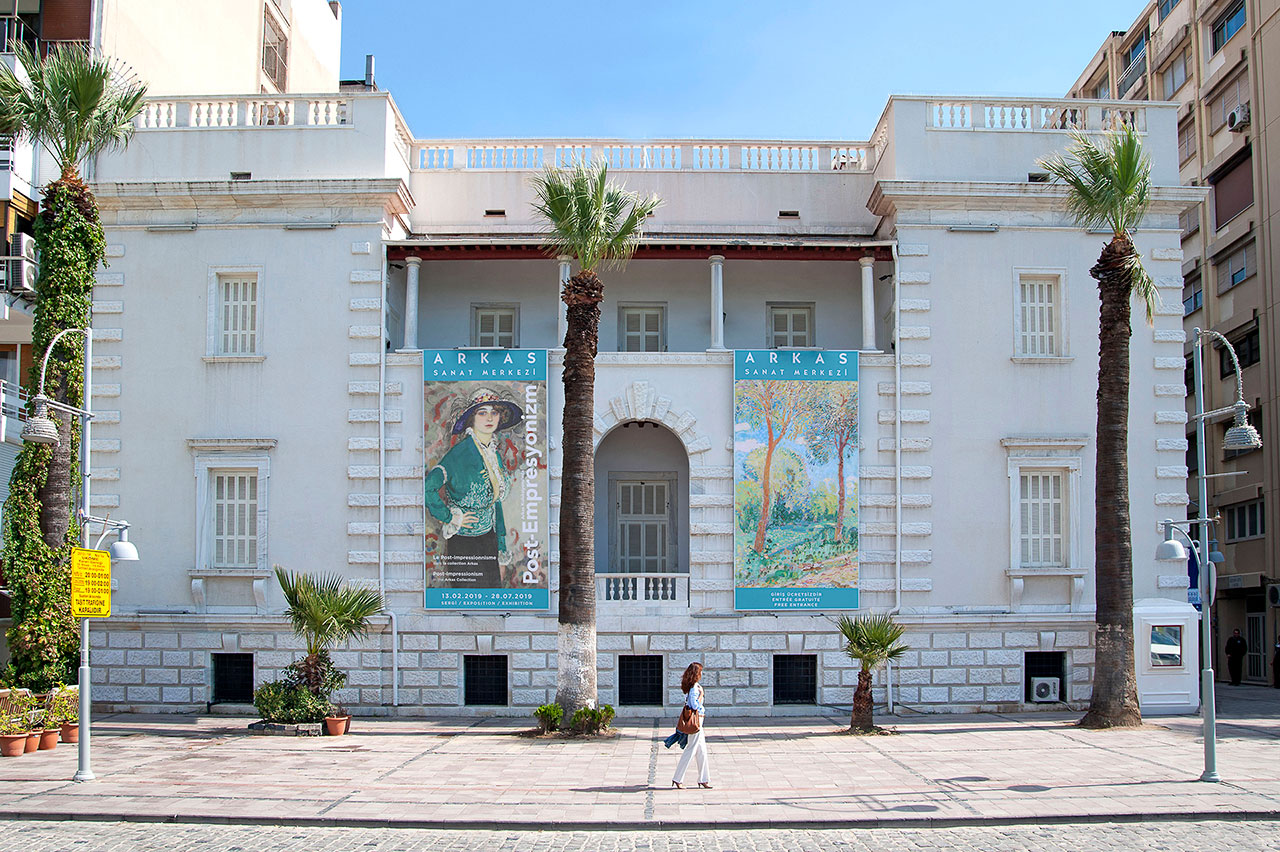 Our students prove themselves
Prof. Dr. Uzunoğlu also said: "Academic education itself is not enough for students' development. Our primary goal is to help them achieve a multi-faceted growth, encourage them to gain different communication skills, take our students one step forward by teaching on technological innovations, and provide them with the opportunity to practice the academic knowledge they have gained at our university even before graduation. Our collaboration with Arkas Art Center makes all these goals realistic and achievable. Our students have once again proven how qualified they have become and that how the sector will seek them as qualified graduates. We will continue collaborating with many other institutions and developing new projects to contribute to our students and our city."