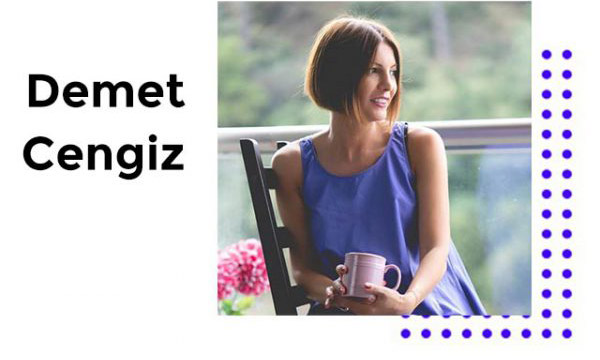 An old man stands in front of a wall recently painted by Banksy and says: "You paint the wall, you make it look beautiful."
Banksy thanks the old man as the latter continues:
"We don't want this wall to be beautiful. We hate this wall. Go home!"
An anecdote quoted from his book "Wall and Piece"… Although Banksy, whose identity is the subject of endless speculation, has millions of fans, this anecdote is the perfect encapsulation of how modern man, who takes the notion of security to extremes, reacts to people on the street, street art or maybe even to colors and painting. What makes us even think that people want beautiful things?
Is Hidden Identity A Strategy Or Freedom?
I have taken upon myself a crazy task. I will write the life story of someone whose identity is hidden. I have no idea where and when he was born, where he studied, what his level of education is. Nobody knows anything about his family or his background. Because his first graffiti were seen on the Bristol underground, he is widely thought to be from Bristol. Bristol and London are still the two cities where Banksy leaves most of his artwork…
Wikipedia's adjectives for Banksy are as follows: Artist, vandal, political activist.  Satirical street art, subversive epigrams, dark humor…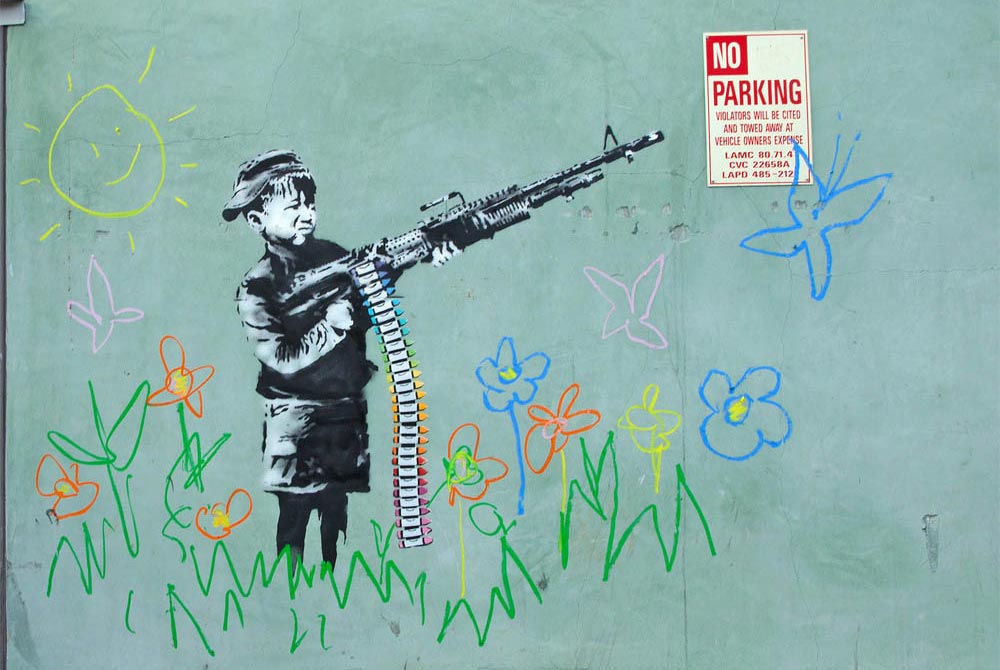 He became famous with his guerilla tactic, refusing to reveal his true identity.  This obsession over concealing who he is (seen as a strategy by some, sham or freedom by others) has earned him considerable fame. Thousands of theories have been proposed about who he is, news stories have been made, he has been a research topic at universities and there have been efforts to identify him with criminal investigation  techniques. Many names have been put forward and it's been alleged that Banksy was a woman. It's been argued for quite a while that Banksy was not actually a single person but a group of 6 activists led by a woman.
He circulates pictures and videos of himself at work, which supports the allegation that his insistence on "hidden identity" is a strategy. Lately, before the pandemic, he recorded on video the police intervention to his mobile painting stall that he had set up in Venice to draw attention to how cruise ships damage the city. Like always, he had a hat on, he was reading a newspaper, his face was not visible.
ITV News aired an interview that's a few minutes long, made in 2003. It's alleged that the young graffiti artist in the interview who speaks with a Bristol accent and masks his face with his t-shirt is Banksy. Really few things go further than an allegation when it comes to anything that surrounds Banksy.
In an interview, he explained his secrecy as follows:
"There are enough self-admiring idiots out there dying to show their ugly faces. I only try to do paintings that look good, I don't want to look good myself."
Simon Hattenstone, who interviewed Banksy for The Guardian in 2003, says that the young artist looks something like between  Jimmy Nail and Mike Skinner, sporting a silver tooth, silver chain and silver earrings.
Some of his videos show a wedding band.
He Doesn't Sell His Artwork, Doesn't Open Exhibitions
When you hear guerilla tactics, don't just bring to mind how he hanged his own pieces at the MoMa, Metropolitan Museum of Art, Brooklyn Museum, and Natural History Museum in New York, or his photos taken during these acts. He is a secret hero who voices the harshest and boldest criticisms against some of the world's most chronic problems.
He doesn't prefer selling his art. He accuses sellers of his work of being opportunists. On his website, he points out that the Banksy exhibitions opened in various cities around the world are fake. The art pieces are real but the exhibitions are fake.
The "Girl with Balloon", which he painted in 2006, was sold at an auction for $1.4 million, immediately followed by the painting's self-destruction, reported widely across the world media. 12 years ago, the crazy street artist had embedded a shredding mechanism inside the painting in case the piece would be sold at an exorbitant price one day. However, the act aimed to drawing attention to prohibitive prices in the art world appreciated the piece in value because it was now both a Banksy artwork and the target of Banksy's act directed at the artwork. Meanwhile, the fact that experts had not examined the frame ahead of the auction caused suspicion.
Opened A Shop But Not Its Doors
A severe critic of capitalism, Banksy went to Palestine in 2005 and painted on the walls there (which he repeated several times.) It was him who depicted Steve Jobs, Apple's founder and an adopted Syrian child, as a refugee in Calais, France, as well as issuing a note of 10 British Pounds Sterling with a face of Princess Diana instead of Queen Elizabeth and with the words: Banksy of England. When he didn't like the documentary made about him he made his own documentary, "Exit Through The Gift Shop", by combining the video footage of street art, street artists, and of Banksy shot obsessively over the years by Thierry Guetta, the crazy French immigrant who lives in America.
During the pandemic, he drew images of rats in his bathroom at home, creating an installation with toilet paper rolls. "My wife hates it when I work from home." read the social media caption of the piece. Rats… He loves rats because he believes that rats are unique wild animals living in metropolises and he models himself on them as they reject human authority and hierarchy.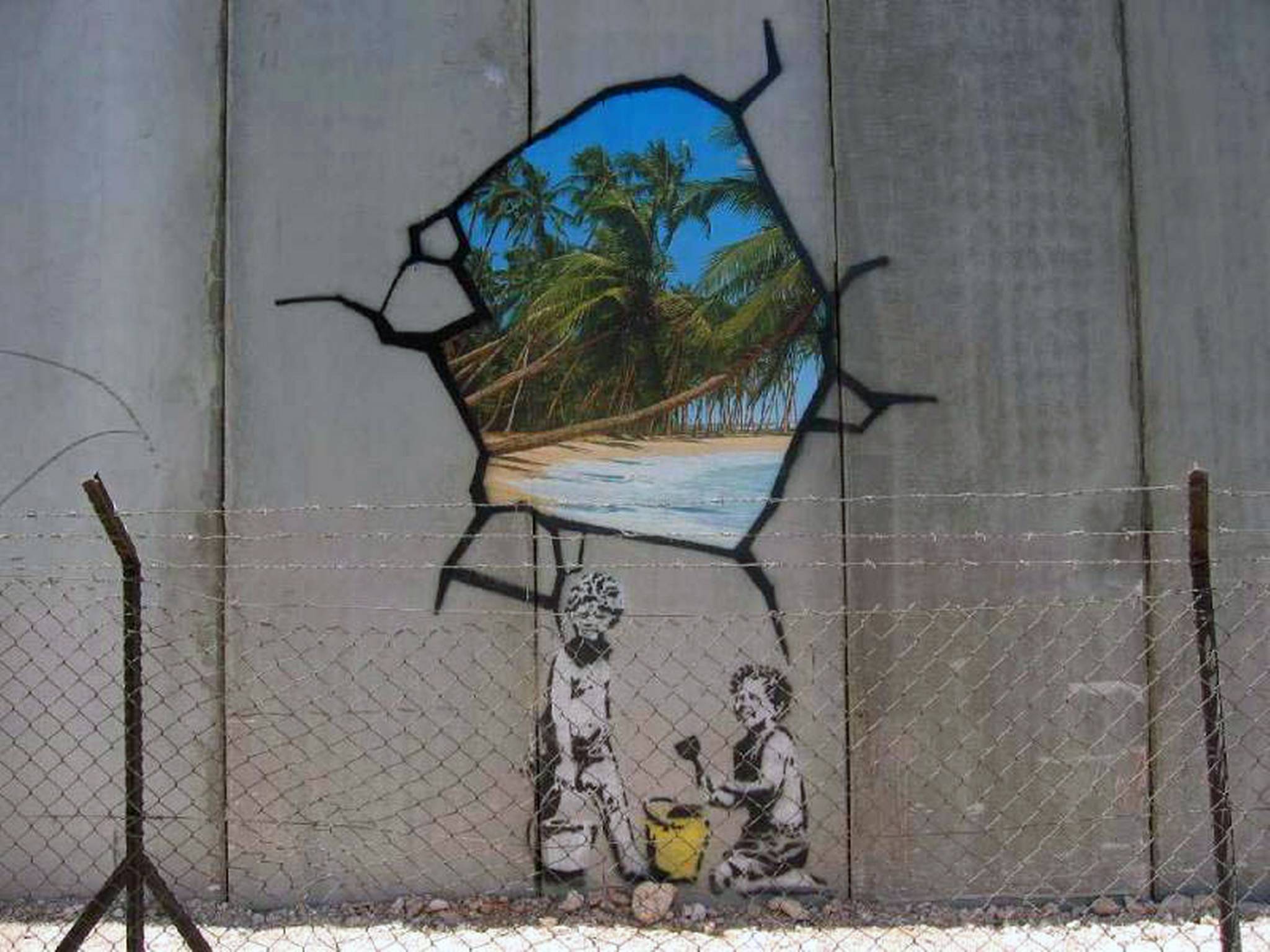 As I was writing this article, his latest move was a gesture for heroic healthcare workers. On the wall of the Southampton General Hospital, he painted an image of a boy playing with a doll nurse, discarding his Batman and Spiderman toys.  He brought a sweet smile on the faces of healthcare workers who face an arduous struggle.
He is an artist who never ceases to shock, opening a shop in Croydon, but not the doors of his shop. Speaking of artists… There are also those who think that his pieces  are just simple street drawings with zero artistic value, creating a lot of noise with references to popular issues. I'm not sure if his much publicized acts can be defined as performance art but we cannot deny that his works always draw attention and generate discussions. Now his fame brings a lot of praise to his actions but we don't know the challenges he might have gone through as an anonymous street artist. We don't know about the dark and deserted paths he might have taken, just as we don't know about his identity.
Memorable Banksy Pieces
Following are some of the most impactful acts and pieces by Banksy:
The painting he installed on the wall in Tate Britain (2003).
Images he painted on walls in Gaza and the West Bank (2005).
"You Have Beautiful Eyes", a portrait of a woman wearing a gas mask that he illegally installed at the Metropolitan Museum of Art (2005).
"Elephant in The Room", an elephant he painted in an industrial warehouse in California and then exhibited (2006).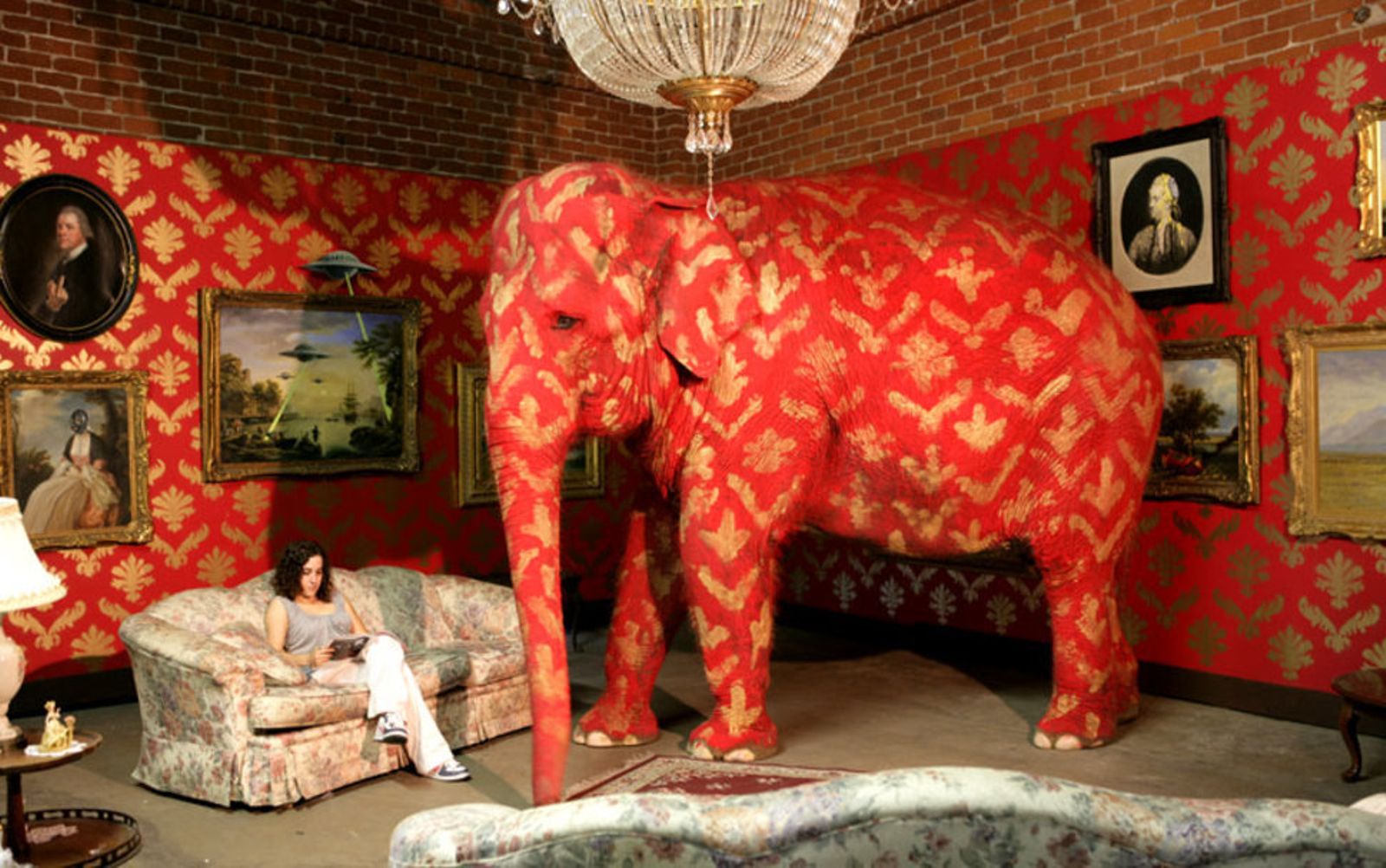 Shutting down a ride in Disneyland for a day with a blow-up doll dressed in orange overalls, symbolizing Guantanamo camps (2006).
Reworking Paris Hilton's album cover (2006).
Stonehenge installation made up of portable toilets at the Glastonbury Festival (2007).
Cardinal Sin, a bust he left at the Walker Art Gallery in Liverpool (2011).
Sirens of the Lambs installation in New York, criticizing industrial farming (2013).
Selling his pieces for only 60 dollars in Central Park in New York through an old man who set up shop at his stall. Though people are willing to pay millions of dollars at an auction for his work, only 7 of his pieces were sold throughout the day (2013).