Flexing its muscles to pursue new achievements this season at the AXA Sigorta Efeler League, the CEV Champions League in 2021, and at the AXA Sigorta Volleyball Cup, Arkas Sport came out as the champion of the pre-season Simya Metal Izmir Volleyball Tournament, Turkish Sports Writers Association Cup held for the sixth time this year.   At the tournament in Izmir, the blue-white team beat Afyon Belediye Yuntas, (3-1), Inegol Belediyespor (3-0), and Altekma (3-0), taking the trophy home for the second time. The team's new focus will be the Axa Sigorta Volleyball Cup Tournaments.
All Hands on Deck for the Championship Cup 
Leaving behind a busy schedule of matches with the Axa Sigorta Volleyball Cup Tournaments, Arkas Sport prepares for its final match for the AXA Sigorta Champions Cup in men's category on Tuesday, September 8. The blue-white squad will play its final game to bring the trophy home tonight at 7 pm at Baskent Volleyball Hall. After the Tournament of Champions, Arkas Sport's marathon will continue with the AXA Sigorta Efeler League. The team will kick-start this 30-week championship hosting Galatasaray at home on September 13. The first half matches of the league, which will end on November 24, will restart on Saturday, November 28, and the season will end with the match against Haliliye Belediye on March 6, 2021. Play-Off matches, which will start in March, will end with the announcement of the champion of the 2020-21 season in April.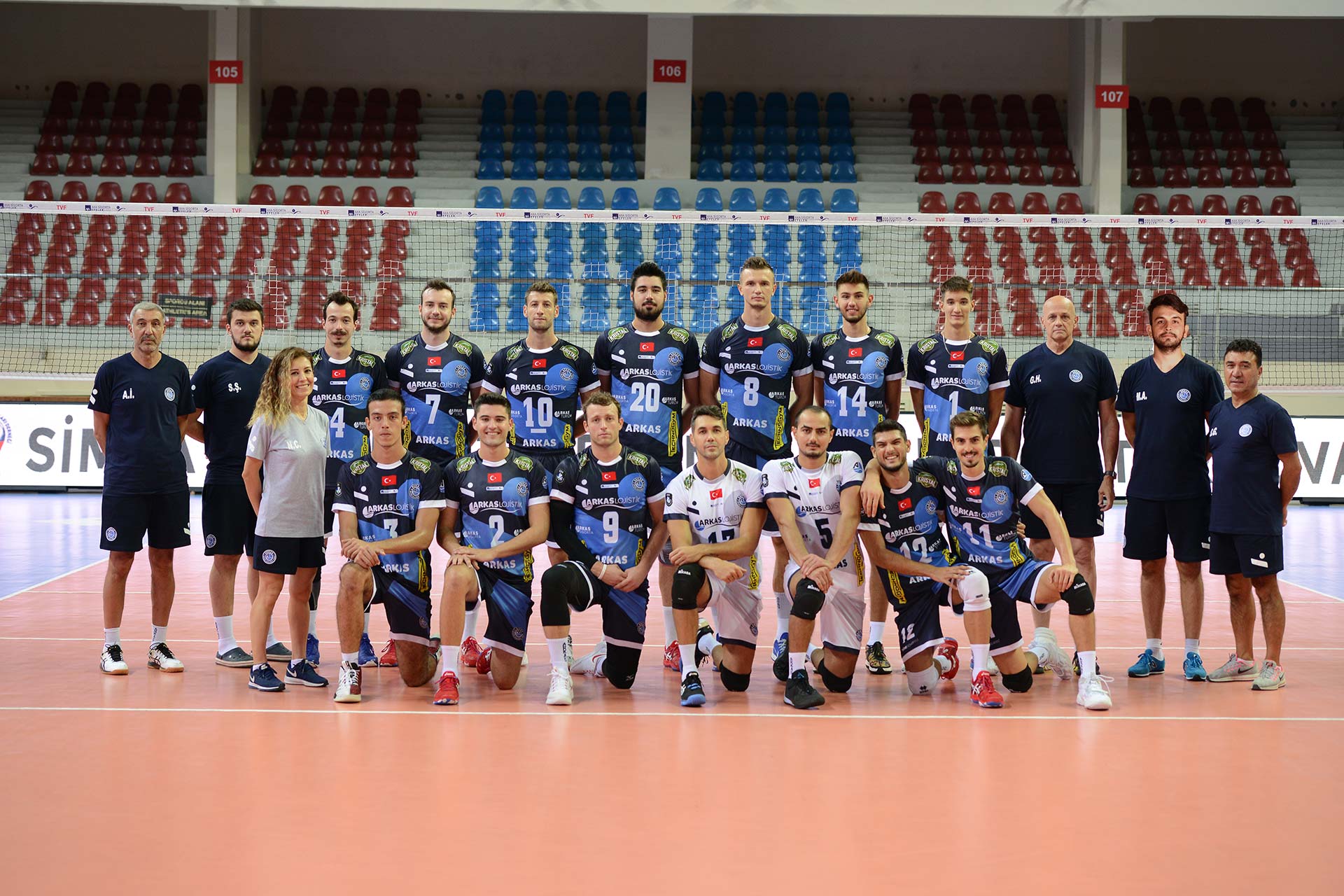 Izmir Hosts Giants
Arkas Sport's competitors in the 2021 CEV Men's European Volleyball Championship have also been announced with the lots drawn in Luxembourg. The team will represent us in Group B against Cucine Lube Civitanova (Italy), Tours VB (France), and Sir Sicoma Monini Perugia (Italy) on a home-and-away schedule. Arkas Sport, matched with clubs that have world-class stars in their squads, will try to make Izmir's name known in Europe with achievements.