The "Ara Guler, Merhaba Izmir!" photo exhibition, temporarily closed due to the pandemic, has now been extended till 27 December by Arkas Art Center as a compensation for the closure and the subsequent reduction in visitor capacity after reopening.
Arkas Art Center reopened on July 1st. The full extent of social distancing precautions necessitate a limited of simultaneous guests, therefore those wishing to visit the exhibition should now book in advance.
The Merhaba Izmir! exhibition at the Arkas Art Centre jointly held by the Ara Guler Archive and Research Centre and the Ara Guler Museum, reopened its doors to visitors on July 01 with the full extent of pandemic measures. In order to host every art lover in a safe environment, Arkas Art Center will be open between 11:00 and 17:00, admit visitors with advance booking and limit the duration of visits to 30 minutes. The exhibition, organized in collaboration between the Ara Guler Museum and the Ara Guler Archive, is now extended until December the 27th for more people to visit.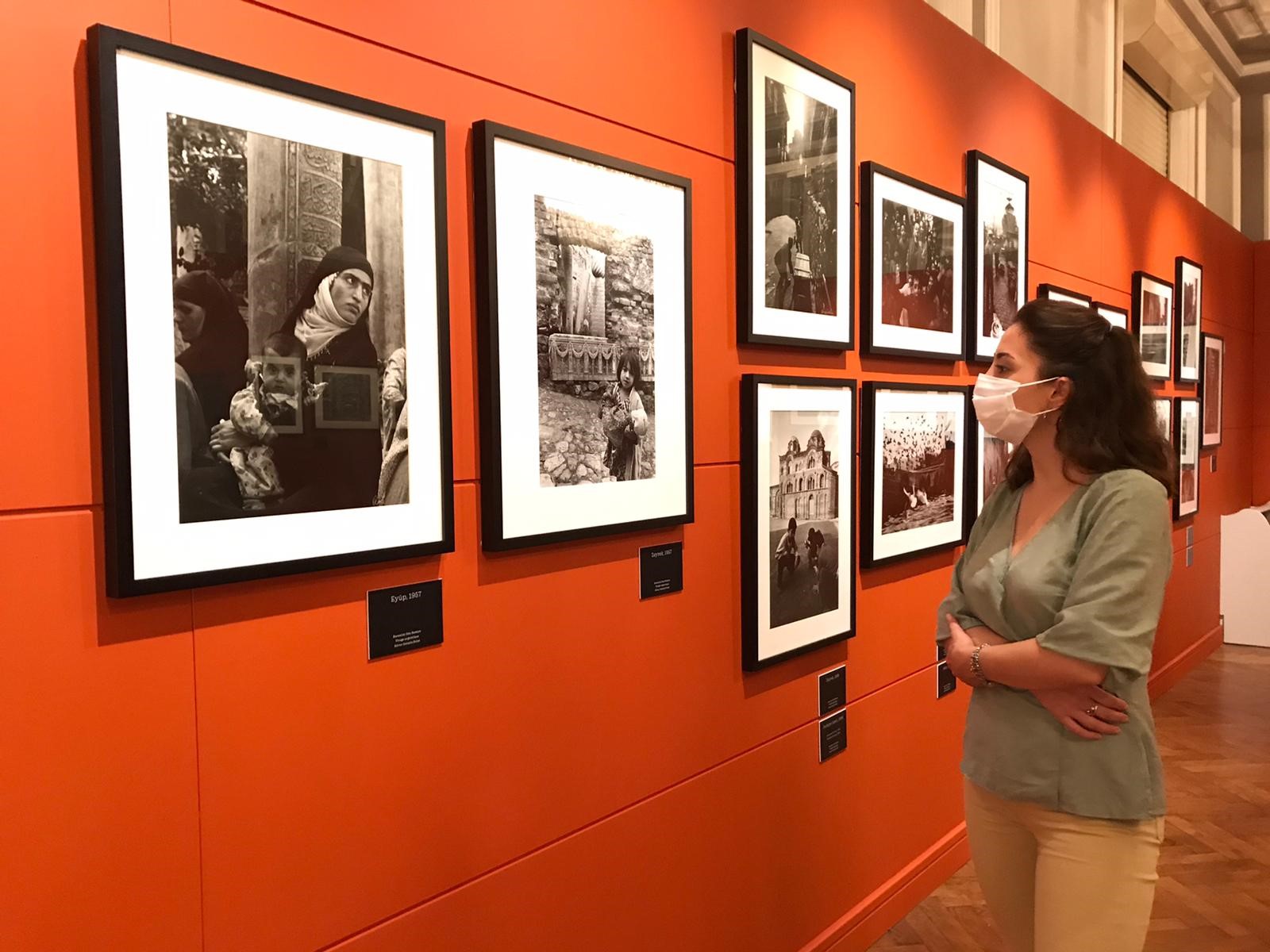 Arkas Art Center has taken every precaution for a safe visiting experience, part of which is the need for advance booking which you can complete by calling (0232) 464 66 00. It is forbidden to enter the exhibition building without protective face masks and gloves, and upon the safety check at the entrance, visitors must disinfect their hands. All exhibition areas are disinfected after the visits end.
His Izmir photos see the day of light for the first time…."Hello Izmir" as the artist likes to say….
At the exhibition presenting Ara Guler's never-before-seen photographs of Izmir and its surrounding regions, visitors will enjoy over 700 pieces of artworks including iconic photos of Istanbul by the artist as well as portraits of prominent domestic and international figures from the world of arts and culture.
At the exhibition featuring Ara Guler's photos of Izmir from the 50s, 60s, 70s and 80s, original black and white darkroom photographs showing the transformation of ancient cities such as Ephesus, Izmir Agora, Bergama and Allianoi see the light of day for the first time.
Putting people at the forefront of his artistic vision as he believes "no one can exist without love, and no photos without a human face", Ara Guler also has one hundred portraits of prominent literary figures like Nazim Hikmet, Yasar Kemal, Oguz Atay etc. displayed at the exhibition. Also
displayed are the portraits of Bertrand Russel, Tennessee Williams, Louis Aragon, William Saroyan, Marc Chagall, Salvador Dali and Pablo Picasso from Ara Guler's "Seven Marks on Earth" series.
Several personal items displayed at the exhibition which Ara Guler used throughout his career, like press cards, stamps and stamp pads, contact prints, book models created designed by him, help shed light on Guler's work methods and various aspects of his life as a photographer.
ARKAS ART CENTER
1380 Sok. No:1 Alsancak, Izmir
www.arkassanatmerkezi.com
Entrance is Free / Reservation Required Tel: 0 232 464 66 00
Visiting Hours: Open to visits: Tuesday-Sunday 11am-5pm