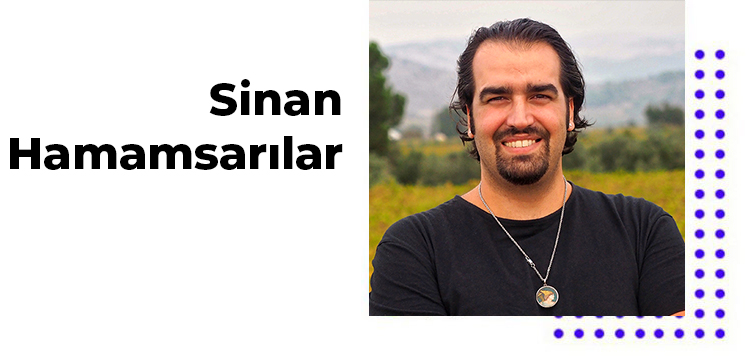 Formerly known as Halikarnassos, known as Bodrum to us. It has seen Lydians, Persians, was a Karia city once, sieged by Alexander the Great, ruled by Rhodes knights, started turkifying after Suleiman the Magnificent conquered Rhodes, and has collected many stories, memories and historical traces to this day. Just imagine: The Mausoleum, one of the Seven Wonders of the World, was here until it was taken to the British Museum in London.
And there is one Bodrum that belongs to what I call "the earliest era of Bodrum." It's a lost era in Bodrum's history which we can only read about and cannot even see any traces of easily. We don't exactly know what happened then or what Bodrum saw. How many people were sponge fishing on its bays? Who caught the largest sea bream? Were people then, as well, used to coming from Kos to Turgutreis for shopping? Herodotus and those who came after him were able to give only a little account of their hometown. Or were they able to but we couldn't protect their written accounts well enough?
This "most beautiful period" begins with the time in which Cevat Şakir Kabaağaçlı from the Şakir Pasha Family, one of the last dynasties of the Ottoman Empire, took utmost pleasure in blue voyages and includes Bodrum that befits an MFÖ song. Some of us have seen that Bodrum, felt it deeply, laughed and had fun with friends in its cleanest, calmes times. Sails billowed as they left rich blue bays, Aegean folk songs were sung breathlessly on dinner tables at night…
Then there is "Bodrum today" experienced by the new generation. Bodrum, still holding the newcomers in awe but with no trace of the old fishing town, a small city of its own now… I was sentimental and resentful at the beginning of the summer but when I cross the Torba junction, arrive in Yokuşbaşı and see the castle, I always take a deep sigh of happy relief.  Because I know that there's still a lot to do and a lot to see in Bodrum.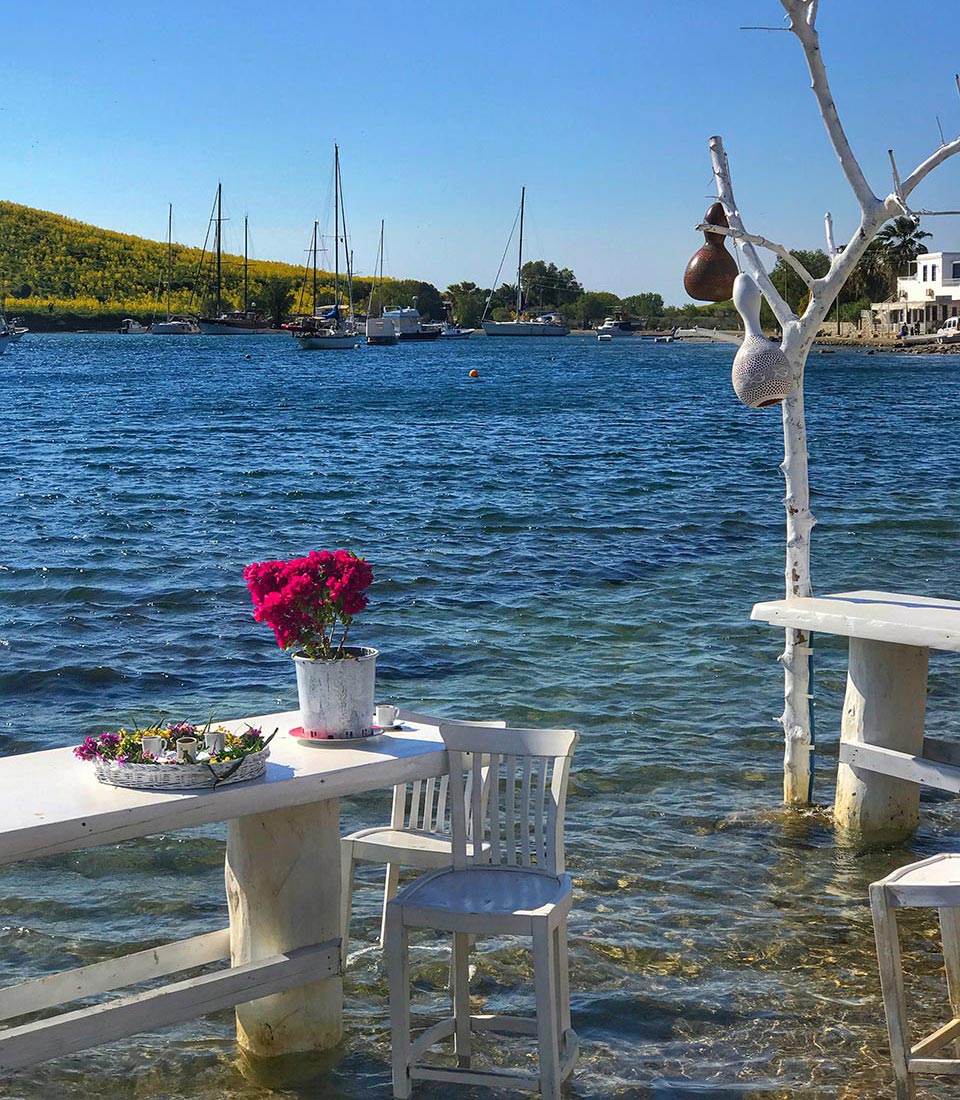 You can do the following and still enjoy yourself in Bodrum today:
Don't forget to have breakfast at Limon in Gümüşlük. Oh, breakfast in Gümüşlük is legendary. If you want a bit of countryside at breakfast, destination Yalıkavak! Havva Ana or Asmalı Çardak are the most renowned places.
Go to Zai to read a book and sit under the trees before noon. Zai is a living space with a garden, serving as a bookstore, a cafe, restaurant, event venue and a workshop area. The Bodrum coffee festival was held here in 2019.
At noon jump into the sea! The most popular beaches in Bodrum in 2020 are The Edition Hotel, the new Buddha Bar Beach, the always calm Kempinski Hotel Barbaros Bay, Villa Azur which opened in July 2020 and Divan, a classic in Türkbükü.
Especially on Saturdays, if you're thinking "the seaside will be crowded, I'll do something else", you can take an enjoyable tour in the Turgutreis open-air market. In particular, I strongly recommend gambilya which you can buy from local producers and make fava at home. After a tour in Turgutreis, nobody can resist a zestful lunch in Kısmet, a tradesmen restaurant.
I guess the same is true for a pizza at Sünger or Arka.
Then of course there is the league of sea food restaurants and meyhanes. Though the champion changes every year, it's beyond dispute that everyone has a preference of their own. In one breath: Memedof and Sait are the most famous, Gemibaşı and Terzi Mustafa the coziest, Mimoza and Orfoz the coolest, Reana and Ayana Mes the most entertaining places.
If you want a fine dining experience, try Kurochan by IOKI, Mandarin Oriental, a splendid sushi restaurant; Morena in Edition offering Mediterranean cuisine; Serafina Mare, an Italian restaurant and Maçakızı promising the usual "Maçakızı" vibes.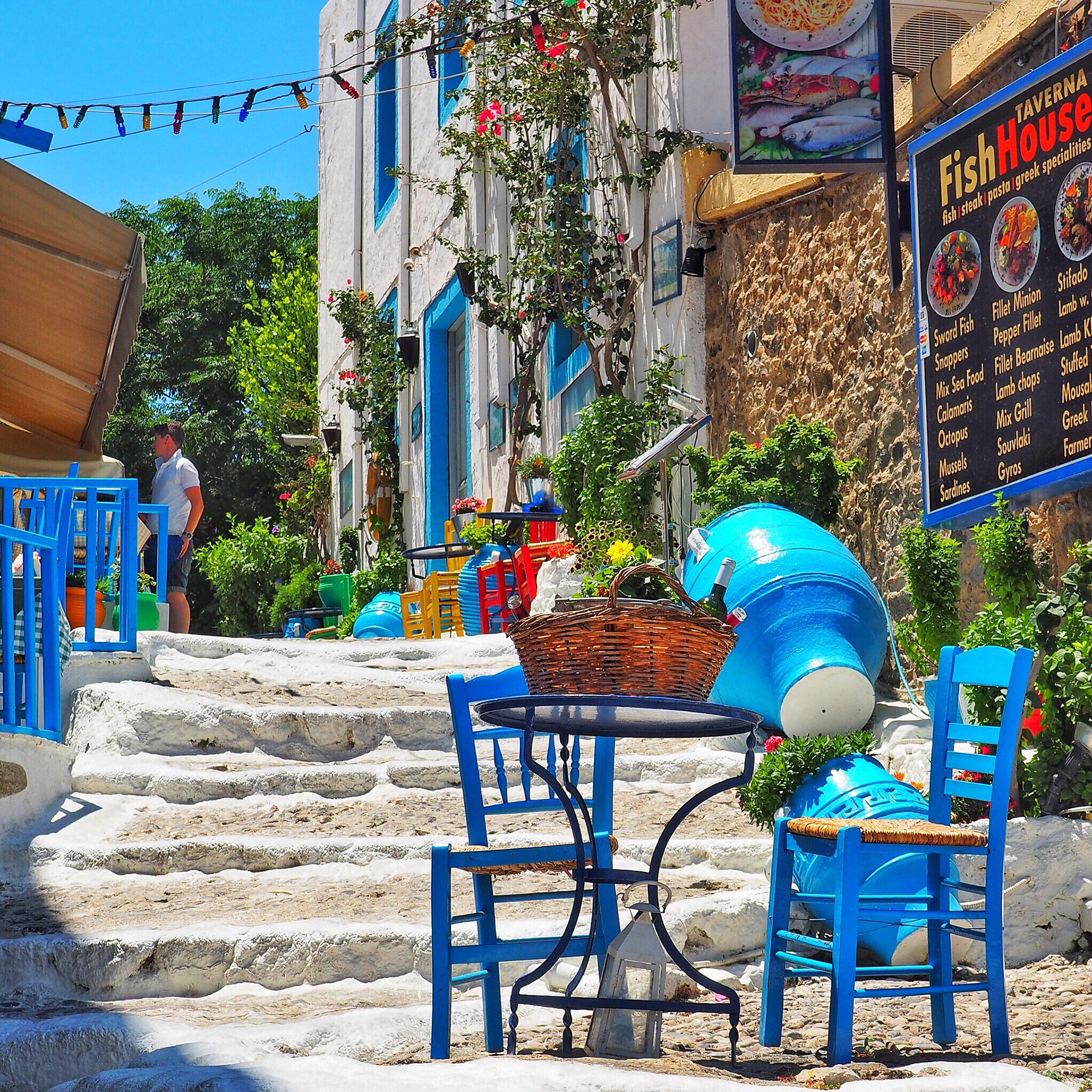 My personal recommendation would be to reserve a dinner at Bağarası in Bitez one night, at Sinan Bey Farm on another and one at the chef's table at foodrum by Pelin Dumanlı, who I consider the queen of offals.
Try an elderberry drink at Ha La Bodrum and go to a concert in Savra Bitez at night.
There won't be any nightlife in Bodrum in 2020, so you'll have long days on which you might want to check out some activities nearby:
In the vicinity:
Rent a boat in central Bodrum and swim in the bays
Visit the ancient city of Euromus
Take a pide tour in Aydın
Learn how to windsurf in Akyaka
Go on a daily tour on Kos, Kalymnos or Leros islands
Birdwatch and observe flamingos at the salt meadow near Güvercinlik
Take a dive and pose with the sunk C-47 Dakota plane wreck.
Walk on the Karia road that's a part of Bodrum