Following the glorious legacy of the Izmir Economic Congress, the first of which was held in 1923 and aimed at building the economic independence of the new Turkish Republic, Izmir Metropolitan Municipality will organize the Economic Congress of the Second Century. Designed as a completely civil, transparent and participatory initiative, the congress aims to create the economic policies of the new century with shared wisdom.
The main sponsors of the Second Economic Congress of the Century, which will be held in Izmir in February 2023, are Arkas Holding, Isbank and Yasar Holding, three well-established companies in Türkiye.
Arkas, which was founded in Izmir and has grown into an international conglomerate, not only contributes significantly to Türkiye's foreign trade with its 120 years of deep-rooted history, but also provides important and sustainable support to Izmir in the fields of education, sports and arts.
Founded in 1924 with the instruction and participation of Ataturk following the unanimous decision of the Izmir Economic Congress to "establish a main commercial bank" in line with the need for a national bank, Türkiye Is Bankasi, the dynamo of the young Republic's economic independence at the time, has been supporting the development of the national economy since its establishment.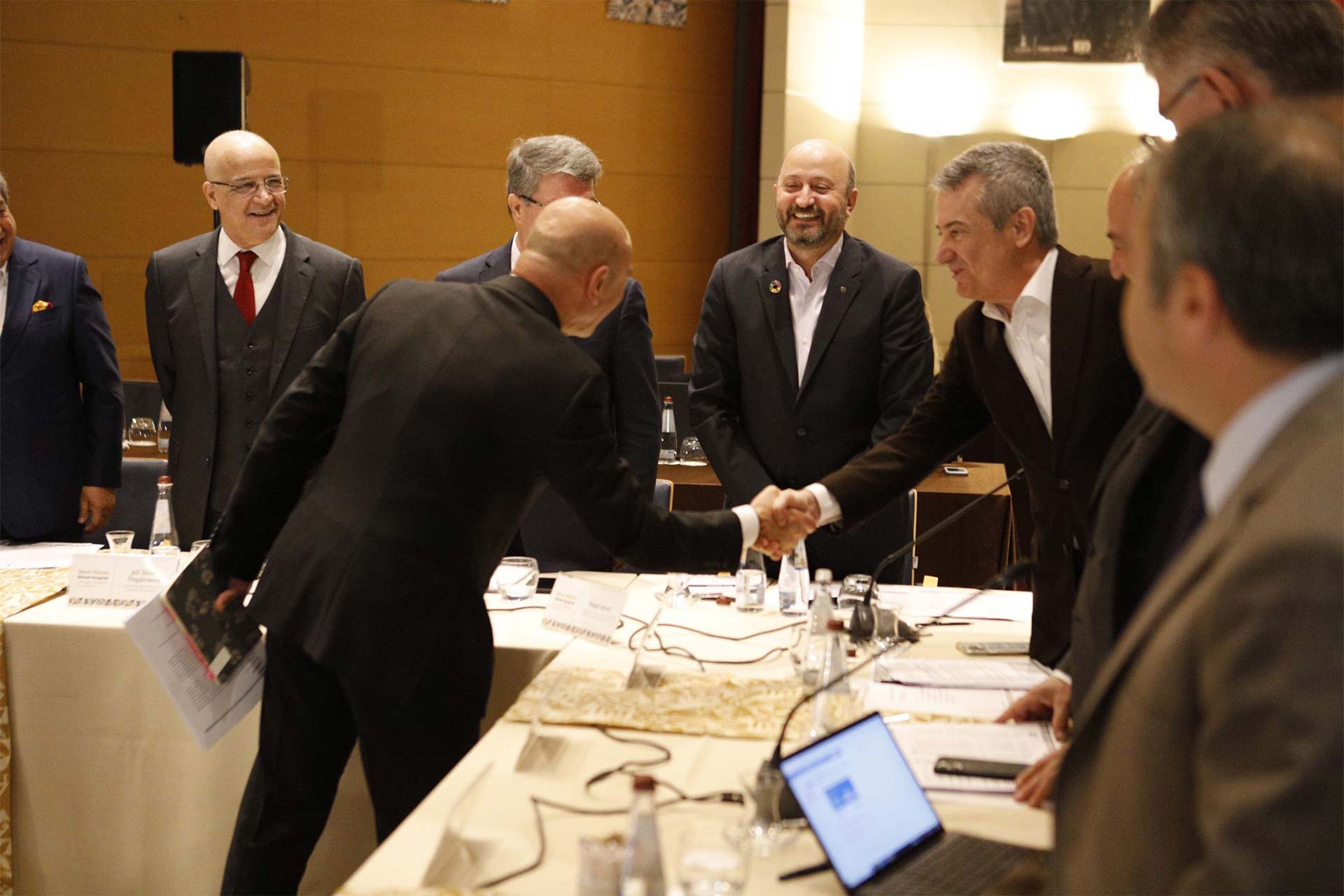 Yasar Holding, which pioneered the industrialization process of our country with the sectors and investments it has brought to Türkiye, especially in the paint, food and beverage sectors, continues to contribute to economic development with its strong companies and to social development with its investments in education, culture, arts and sports.
Stakeholder Meetings Nearing Conclusion
The Stakeholder Meetings, which constitute the first phase of the Economic Congress of the Second Century, organized between August and December 2022, are nearing the end. The Stakeholder Meetings hosted many sessions with the participation of farmers, workers, industrialists, traders and tradesmen organizations.
The declarations prepared at the Farmer and Worker Meetings held on November 4 and November 17 respectively were announced to the public. On December 1, after the Industrialists, Traders and Tradesmen group meeting, the Stakeholder Meetings phase will end and the declarations prepared by the three different groups will be finalized.
Economic Congress of the Second Century to be Held in February 2023
The declarations prepared by the stakeholder groups will be evaluated by experts in four separate expert meetings to be held after the stakeholder meetings. The Economic Congress of the Second Century will be held in the final step in February 2023, where the policy proposals to shape the new century will be publicly announced.
Secretarial process for the congress is operated by the Izmir Planning Agency (IZPA) of the Izmir Metropolitan Municipality. For more information about the Economic Congress of the Second Century and the event calendar, please visit iktisatkongresi.org.