Feeling responsible for the society we live in, we, as Arkas, are striving to provide services ranging from education and arts to sports and culture for our children, the future of our society, at an early age in order for them to be well-equipped and prepared for the future.
While we plant the seeds for the love of sports at our volleyball and sailing schools within Arkas Spor, we also foster the love of art in our children at our art centers, where we make it accessible. We keep supporting the education of promising children with academic success at Orion Education Foundation, Karsiyaka and Guzelbahce Piri Reis Schools, the Private Italian Kindergarten and Primary School, as well as Arkas Narlidere Vocational and Technical Anatolian High School.
The following words of our Chairman, Lucien Arkas, clearly express the essence of our social responsibility philosophy towards our children: "Our children should grow up with confidence and become ready for life's challenges. We want them to use their imaginations and become dreamers and encourage others to dream. This is my principle. It all starts with a dream. You can't achieve anything without wanting it, desiring it and imagining it first. And for this, you need to get a good education."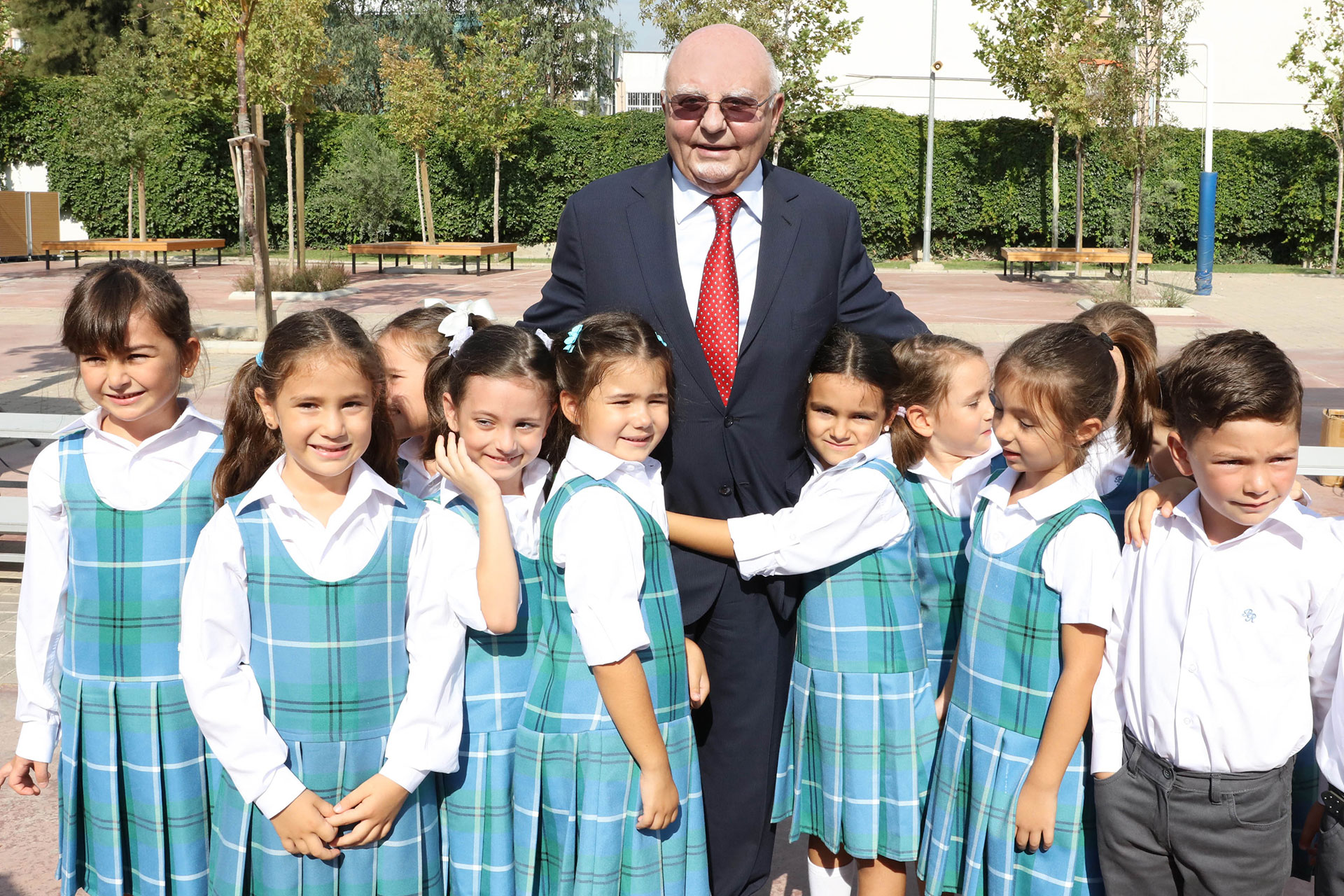 Raising Sportive Generations
Arkas Sports Club, established in 2005, has made it a mission not only to contribute to the development of Turkish sports in branches such as volleyball, sailing and sports schools but also to raise healthy athletic generations and exemplary athletes. The fact that athletes having been recruited for the national teams of both branches over time has become an important indicator of this mission, which has made us feel proud at the same time.
Children, trained in all branches of Arkas Spor, grow up conscious of the need to never give up in order to realize their dreams. Since the establishment of Arkas sports schools, approximately 11,115 children have been trained and 2.400 volleyball players of grass-root level teams have felt their power and success while playing on the field. Our seventy athletes, who have played for the national team since 2006, have become our pride. In order to encourage our children to start doing sports at an early age, we have also attached importance to our facilities as much as our children, so that they can do sports in healthy environments and with experts in their field. Today, our athletes, who have been trained at our sports facility in Karsiyaka-Ornekkoy, in particular, as well as Cesme Site Spor and Arkas Cesme Sailing Youth and Sports Club, continue to join national teams.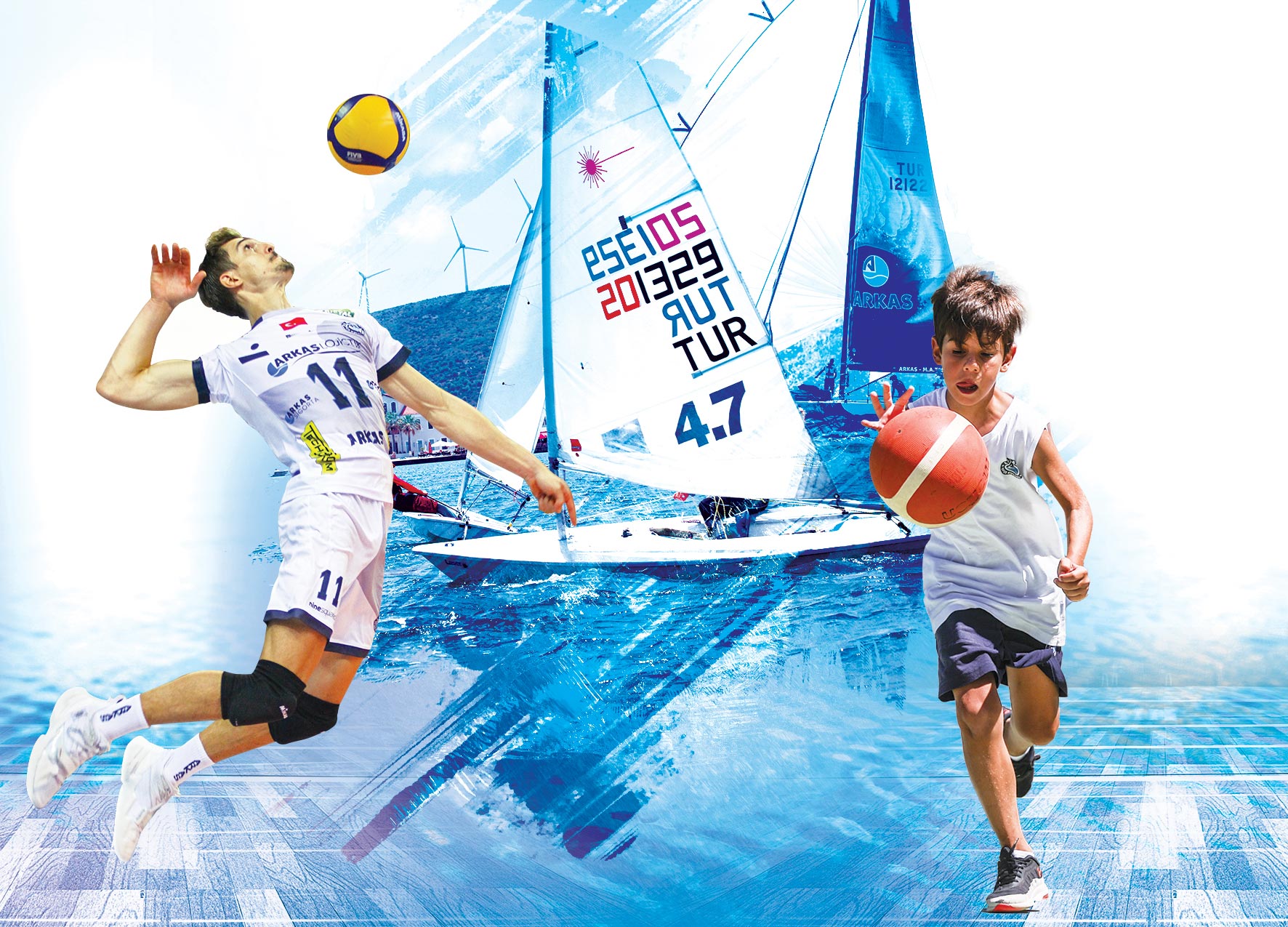 Making Art Accessible and Fostering a Love of Art in Children
At Arkas Art Centre, we take care to instill a love for arts and museums in children at an early age. For this purpose, we organize art activities and weekend workshops where children can develop their creative skills. In those activities, children get to know different art movements, artists and the importance of art and go through an enjoyable and educational process in the company of their educators. We have welcomed nearly 100 thousand children from different age groups as part of guided school tours. Our activities have continued even during the pandemic conditions. More than 2000 children made their first acquaintance with art, through online exhibition tours and workshops with special narrations for school groups through social media. As Arkas Art Center, we have organized and are still organizing all our online events free of charge. The fact that our efforts to art and to making art more prevalent is appreciated and rewarded locally and abroad, continues to empower us.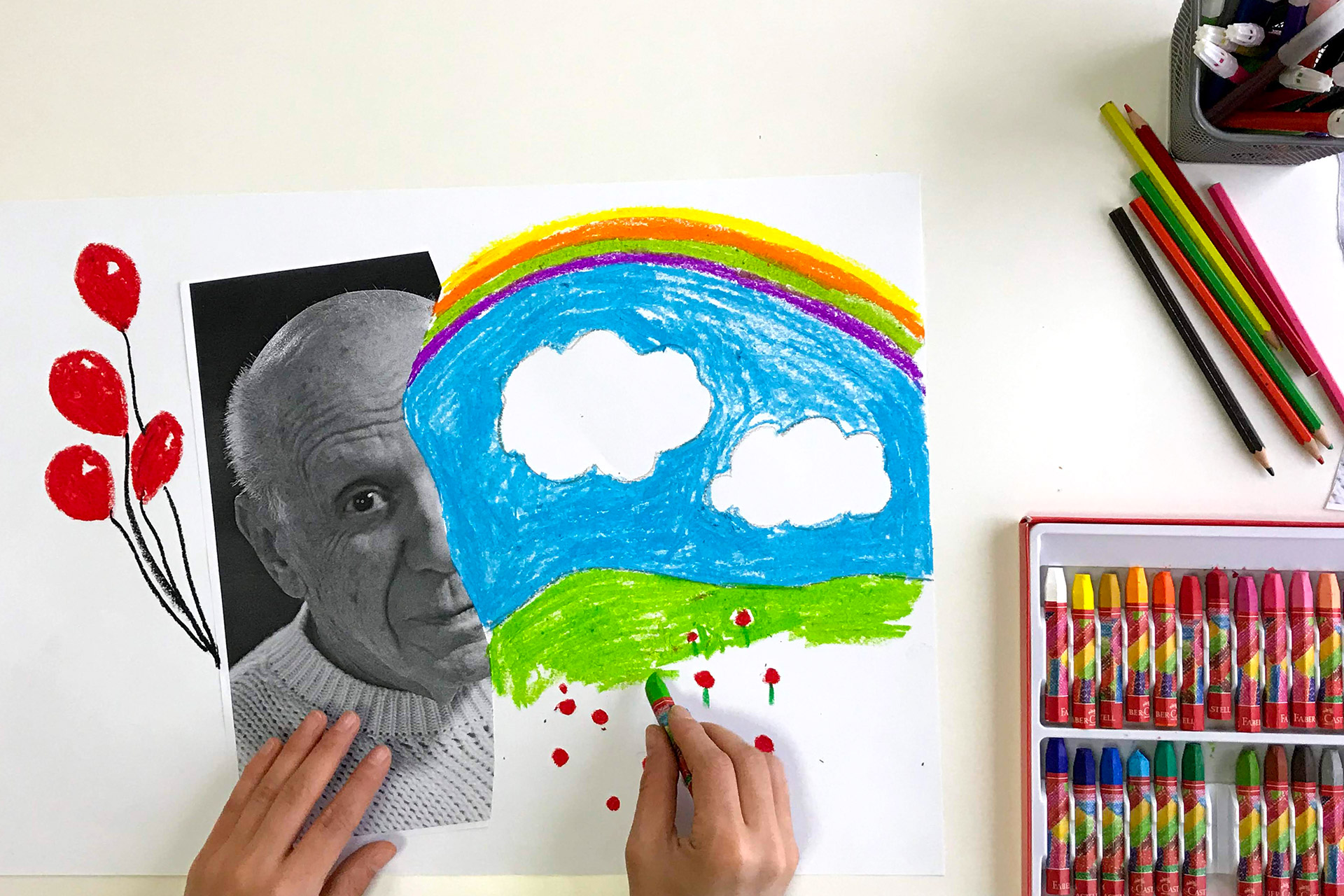 At Private Piri Reis Schools, which is one of the top educational institutions that provide French education in Izmir, we are raising individuals who are sensitive to their environment, self-aware, knowledgeable, responsible, authentic and who have a brilliant command of technology, develop emotional intelligence and question as well. Private Piri Reis Schools are educational institutions, to which students look forward to going every morning. In these schools, where students are guided according to their cultural, artistic and sportive skills and learn new things even while playing, technology comes to the fore not as a game but as an educational tool. Combining kindergarten and primary school under a single roof, which is a first in Izmir, the Private Italian Kindergarten and Primary School provides education in four different languages. Besides the mother tongue education in Turkish and Italian, the school also teaches English and French. We are also proud that various projects of our students are appreciated by different institutions, including NASA. With vocational trainings offered to students at Arkas Narlidere Vocational and Technical Anatolian High School, we aim to raise young individuals who are qualified in the sector. Together with Dokuz Eylul University Maritime Faculty, we develop applied trainings for the logistics sector. Students have the chance to turn theory into practice by taking vocational education.
Kids at Arkas Send Their Wishes for April 23rd: A Loving World…
The visual messages sent by children of Arkasian families for April 23rd National Sovereignty and Children's Day remind us once again the meaning and importance of this special day. The most significant messages of this day, which Gazi Mustafa Kemal Atatürk dedicated to all children of the world, include a loving world without any boundaries and borders.
Kids at Arkas Send Their Wishes for April 23rd: A Loving World…