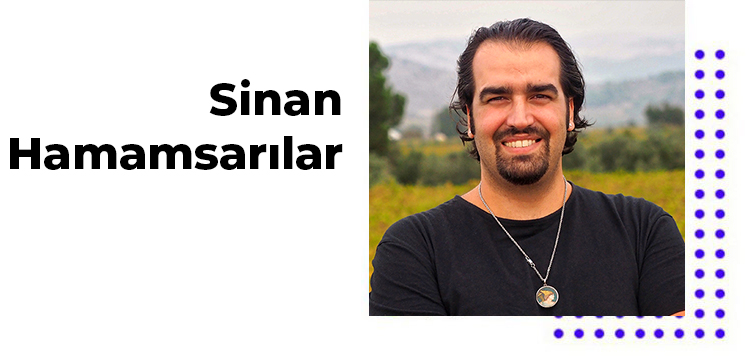 The arrival of spring means the awakening of nature with spring dishes made out of the season's fresh produce proudly decorating our dinner tables. In this series, I wish to share with you some recipes for seasonal dishes that are cooked across this wonderfully unique country between March and June.
Cagla Asi (Green Almond Dish): Green almonds, the unripened version of almonds which we all we love nibbling on, grow abundantly in the Aegean region. Although the inside of apricot or peach seeds is sometimes marketed as almonds, these should not be confused with green almonds, unless you wish to incur the wrath of residents of Datca who hold a festival to celebrate the fruit each year in mid-February. There is another place that cooks a wonderful spring dish using great almonds and does justice to its great versatility (and so dodges the ire of the people of Datca), and this place is no other than the city of Gaziantep. Green almond dish, an exclusively spring dish prepared with yoghurt, chickpeas and fresh green almonds, is an exquisite flavor from Gaziantep and its surrounding regions.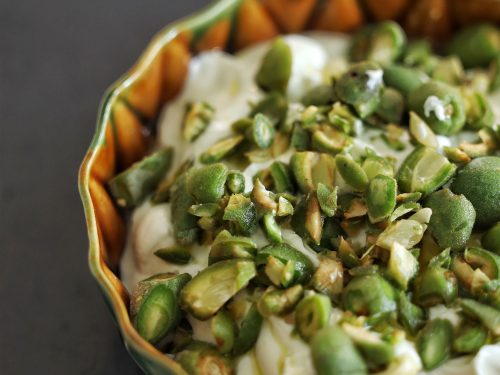 Mushrooms: If there is a proper autumn and winter season, you will find an abundance of mushrooms in Kastamonu, Sile and Belgrade Forest in Istanbul, Sakarya, Kirklareli, Denizli and Mugla. Although it is somewhat difficult to find mushrooms in spring 2021 after the dry autumn and winter months of 2020, we are still getting promising news about whitish truffles thriving in Sakarya and Denizli; yellow morels in Mugla, and giant puffballs in Konya, a low-budget version of truffles out of Mesopotamia. The Yellow Morel Festival, held every year on the first weekend of April in the village of Yesiluzumlu in Fethiye, should definitely be on your list for post-pandemic spring tours.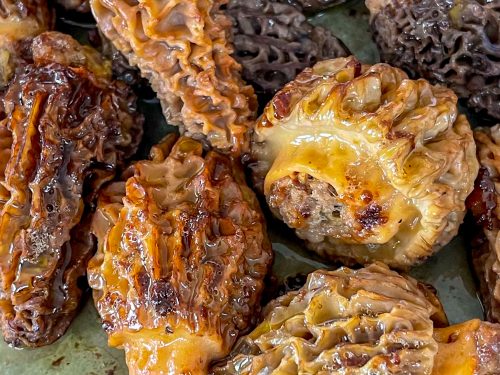 Goat Meatballs: Lamb and goat meat never tastes quite as good as it does in spring. This is actually down to the end of the cold winter season, brisk and sprightly lambs and a diet of green grasses. Hot on the trail of such delicious meat, our journey takes us to Antalya, the pearl of Mediterranean, where one can enjoy the tastiest specimens of goat meat. 7 Mehmet Restaurant, the pride of the people of Antalya, where you could not see any veal in butchers by the 1990s, only to rarely get lamb with goat's meat dominating the recipes, is a delicious source of goat meatballs which you can only find in spring. The trick of this recipe is to use 10% tail fat of the local black-tailed sheep to enhance the flavour of the tender goat's meat.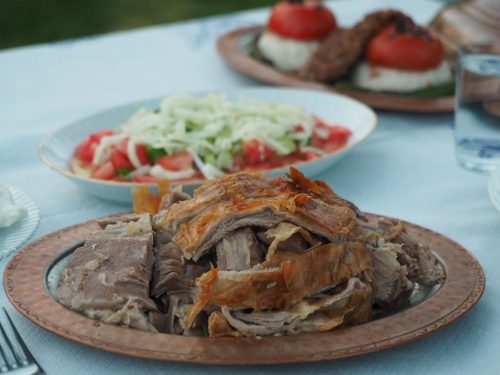 Blessed Thistle: One of the spring dishes that make the Aegean people have butterflies in their stomach is blessed thistle. Since it is still not possible to always find this thorny plant of the daisy family throughout Turkey and source it from the local markets, one must visit the Aegean region to savour it. This may be one of the most delicious dishes one can enjoy on a sunny afternoon in April at any street restaurant in Izmir. And the other is the next one!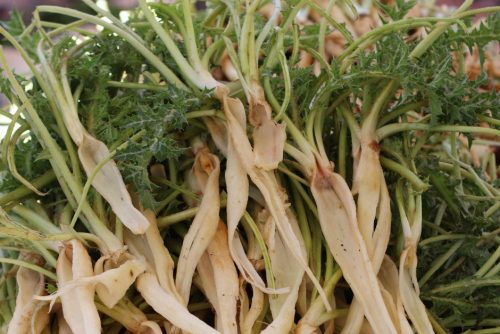 Kokorec (Grilled Lamb Intestines): Kokorec, made from spring lambs fed with milk that have no dry food in their diets, has a distinctive taste. In my opinion, it was the kokorec restaurants in Izmir that succeeded in carrying this gem of our cuisine a step forward, which had to go through integrated meat processing facilities in Susurluk until recently to be deemed acceptable. Among the famous kokorec chefs of Izmir, who have the luxury of finding the freshest and unfrozen lambs all year around, is Asım Chef, one of the best in this business for long years. He welcomes hundreds of guests in his restaurant in Camdibi every day. And Akin Chef's restaurant in Cigli is the secret kokorec temple of the city!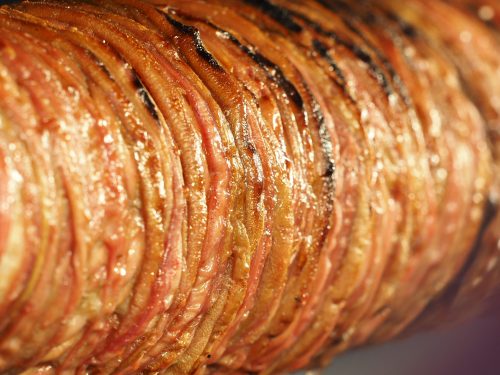 Artichoke Dish and Stuffed Artichoke: It is hard to leave the Aegean during spring time. In Urla, nestled at the heart of these lands enjoying all bounties of nature from cheese and fruits to vegetables and meat, those who have a taste of the pure artichoke which only grows in spring can hardly eat any other type of artichoke. Its unique small core, and its less metallic aroma which is a generic feature of artichokes as well as its pure sweetness distinguish it from the Cyprus and Bayrampasa artichokes. People of Izmir really like eating it by stuffing and scraping its core without cutting it. It is also very popular to cook the skinned artichoke in a little orange juice with olive oil. And Cibalikapi Fish Restaurant in Istanbul is an alternative for those who look for a change. The cookie-like dessert that they make with artichokes has been on the menu of the restaurant for long years.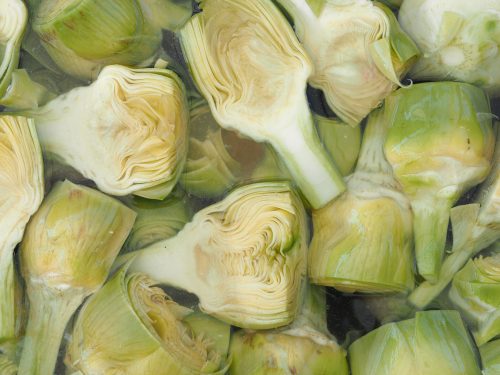 Stuffed Sour Cherry Leaves: In Malatya, a place highly underestimated, and very much so, when it comes to a profound cuisine culture, there is one among the dozens of dishes cooked only in spring that sweeps me off of my feet; it is the stuffed sour cherry leaves. Having an extraordinarily unique mind and palate that has them preparing stuffed leaves with fresh sour cherry leaves instead of vine leaves, which is the customary way of doing it, the people of Malatya should really embrace this slightly sour and silky legendary dish and make it known all around Anatolia.
Now that we have covered so much ground about food, I want to end by sharing with you a pizza recipe which you can make with leftover Ramadan pita bread in the spirit of preventing the culture of waste and making the best use of our culinary resources in Ramadan.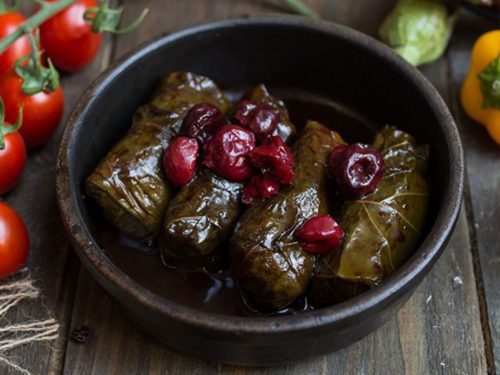 Easy Pizza from Ramadan Pita Bread
Preparation: 10 min.
Cooking: 15 min. at 195°C in the oven (no fan)
Serves: 2-3
Ingredients
1 Ramadan pita bread
100g grated Mihalic cheese (or fresh kashar cheese)
150g deli meat (I prefer additive-free sausage, salami, and soudjouk)
300ml breakfast tomato sauce
How to Cook?
Set the oven to 195°C (no fan).
Place the baking paper in the baking tray, and put the pita bread on the paper.
Remove the top parts of the pita bread with the help of a knife (do not cut the base), and spread the tomato sauce.
Then, sprinkle the grated cheese to cover the tomato sauce.
Put the salami, sausage, and soudjouk on the cheese in a way they do not overlap with each other.
Place the tray in the preheated oven, and bake the easy pizza until the cheese melts and the soudjouks are browned.
After that, take it out of the oven carefully and serve hot.