A pioneer in the logistics industry, Arkas Logistics is now putting more weight in warehouse investment, an area which is among the main components of supply chain. The field expansion investments in Izmir Aliaga and Kayseri increased Arkas Logistics' warehouse volume in Turkey to a total of 403,000 square meters and 30,000 TEU.  This equals to an expanse of approximately 55 football pitches.
With new investments in Izmir Aliaga Terminal and Kayseri terminal, Arkas Logistics increased cargo space in these warehouses. The company added 13,794 square meters of usable space to the existing 41,500-sqm field in the Aliaga terminal, upgrading the total area to 55,294 square meters. This means that with the addition of the new area that is completely tiled in cobblestone, the 10,000-sqm of the field, which is of concrete material, dedicated to mine and marble stuffing services will start allowing for more mine and marble stuffing services as it has now reached a total of 23,794-sqm area. In addition, 2000-sqm part of the 30,000-sqm area was revised with cobblestone in an attempt to increase repair speed and quality, new panels were also positioned to enhance the reefer PTI speed and the number of "Plugs" was increased to 60.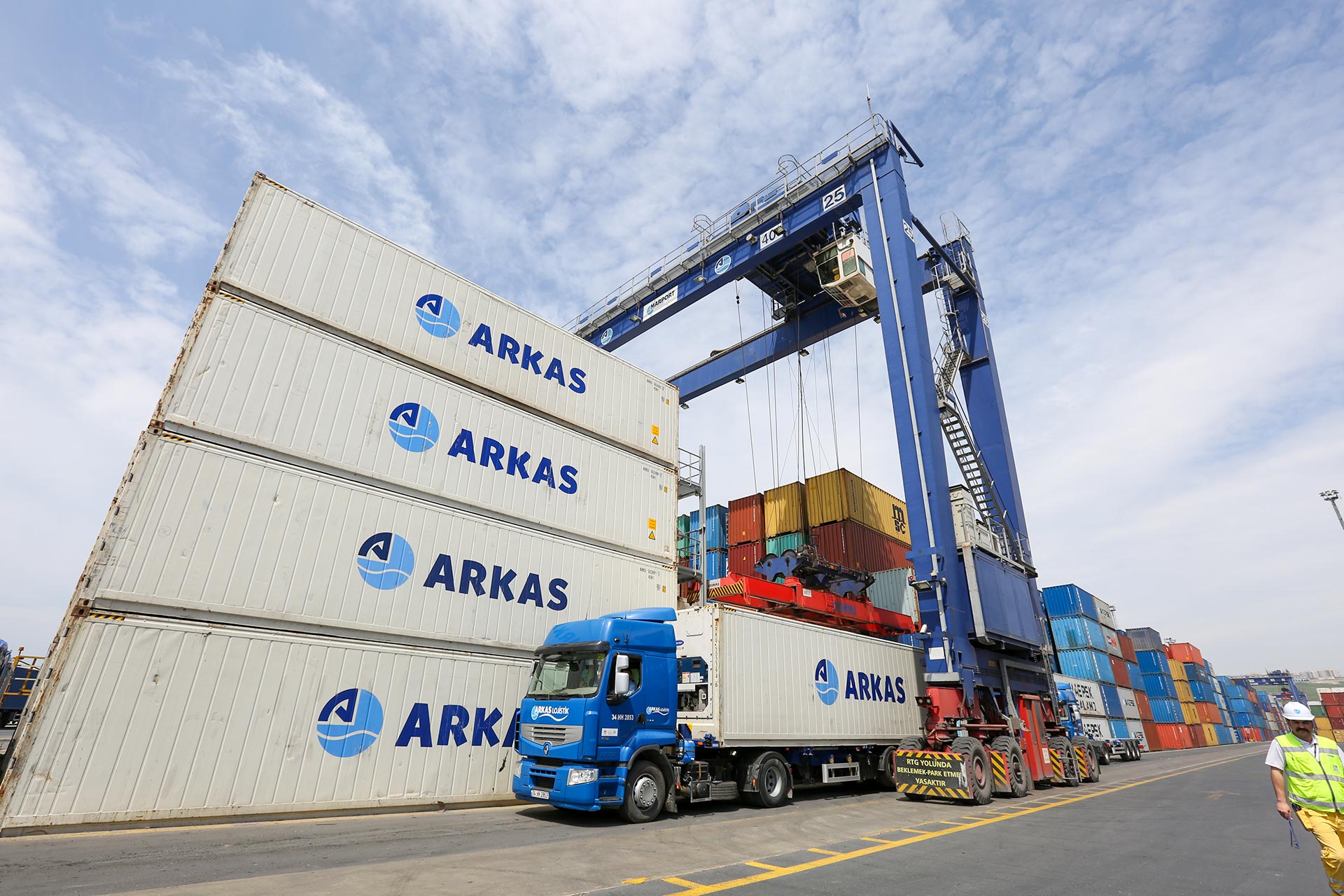 A Five-Fold Expansion
Arkas Logistics' Kayseri terminal saw a five-time increase in the extent of its field, which now spans 20,000 square meters and is now even closer in distance to Kayseri Organized Industrial Zone and the Free Zone. Border control camera systems are also positioned in the new field. The new terminal is now home to services of container storage, handling and VGM (Verified Gross Mass) weighing through its railway connection.
Arkas Logistics provides warehouse-terminal services in locations which include Hadimkoy in Istanbul, Gebze and Korfez in Kocaeli, Aliaga in Izmir, Gemlik in Bursa, Yenice in Mersin, Bogazkopru in Kayseri, Horozluhan in Konya, Baspinar in Gaziantep and Iskenderun in Hatay.