Boasting the largest single-parcel vineyard in Turkey, the Lucien Arkas vineyard in Torbalı, Izmir, is named among the best wineries in the world for the second time in its history with private vineyard LA Mahzen. The World Winery Collection is a book that features a selection of 34 special wineries built after 2000 and Lucien Arkas Vineyard became the only winery from Turkey to be included in this selection.
Following his earlier book "The Winery Collection", which explored winery architecture in Italy, Architect Luca Molinari saw the interest of wine lovers towards vineyards and he collected the architecturally outstanding wineries around the world into another book. Written by Luca Molinari and published by the Italian publishing house Forma Edizioni, "The World Winery Collection" is comprised of a selection of 34 special wineries that were built after 2000.  LA Mahzen was also included among the list of exclusive buildings, including Chateau Margaux, selected from Europe, America, South Africa, Oceania, China and Japan. LA Mahzen was thus listed among the best cellars of the world for a second time. LA Mahzen was also included in the book "Sommeliers' Heaven: The Greatest Wine Cellars of the World" which was published in 2015 by Braun Publishing, one of the best publishing houses of the world.
In our era, when new wineries and architectures designed by prestigious architects have become a decisive factor in creating brand awareness, the inclusion of Lucien Arkas Vineyard and LA Mahzen in this book also shows a positive change in how Turkish viniculture is perceived in the international area.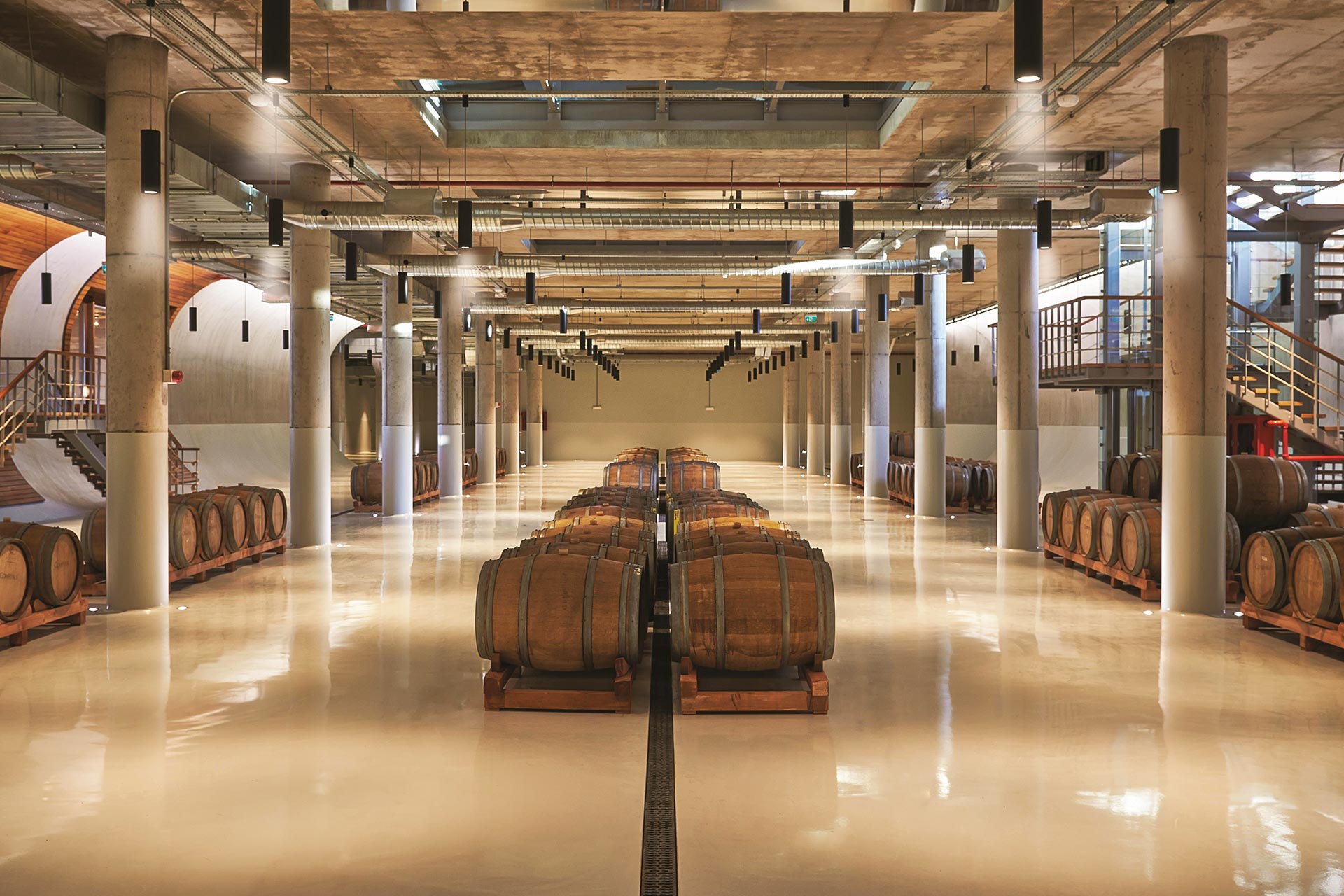 LA Mahzen                   
LA Mahzen's plan consists of a two-part main structure that lies in parallel with the vineyard. This downward-sloping morphology is the hallmark of the architectural process. The space built into the side of the hill is separated into two production areas. The first one is only accessible from the side of the cultivated land and used as the barrel room of the winery. The barrel cellar is fully indoors with dim light and a controlled climate. The cellar is seen as the heart of the building and its glass ceiling allows guests to see the space. The production areas are divided into several sub-categories. Natural materials and the wood siding support the productive layout. Through grand exterior stairs or vertical interior passages one reaches the second part of the building. The restaurant, wine cellar and wine tasting room are placed on this floor. Having the production facility and the vineyard at the same place allows LA Mahzen to produce wine in "Château" style. In LA Mahzen Restaurant, guests enjoy their meals accompanied by the scenic view of the vineyard.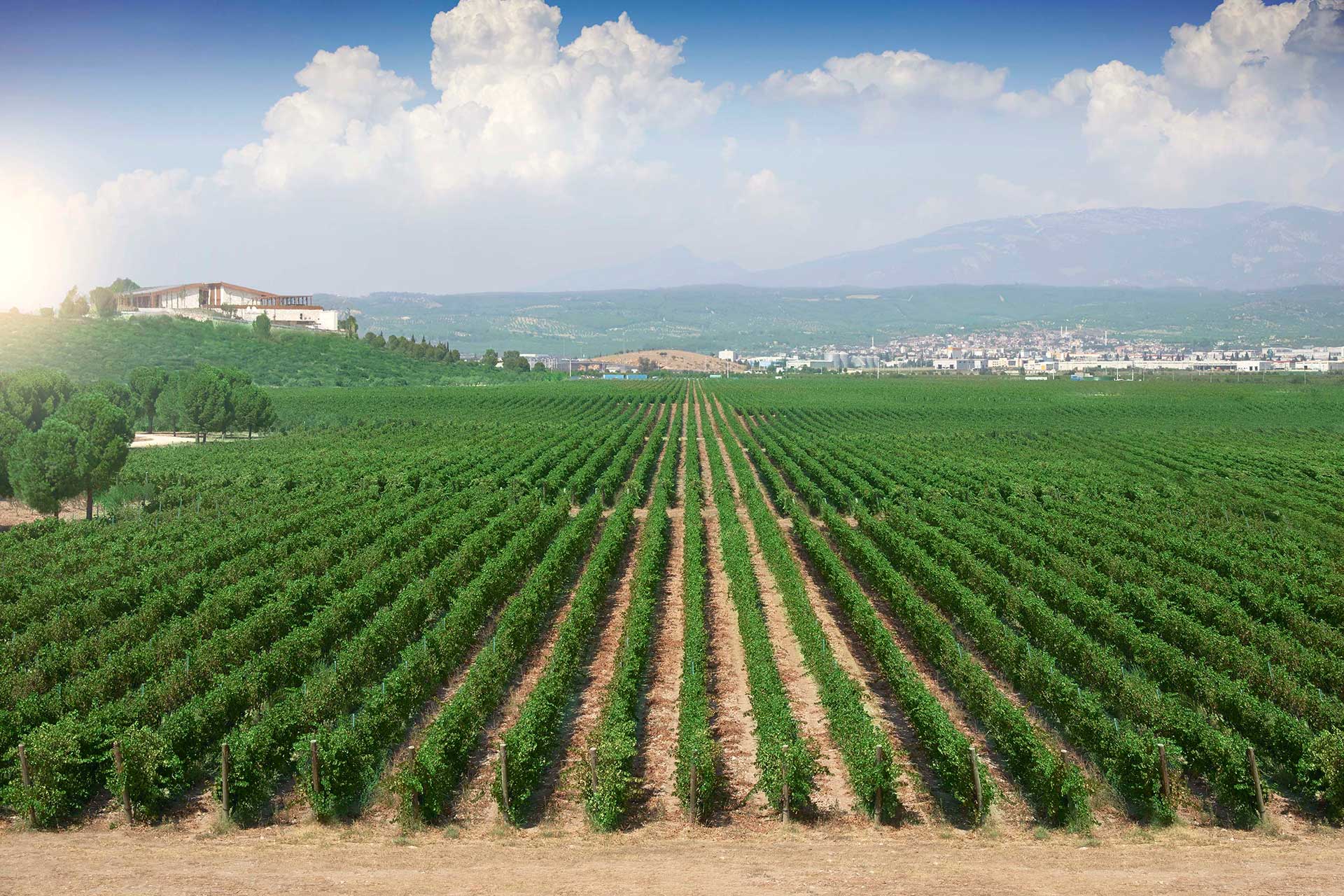 LA Mahzen is part of the Lucien Arkas Vineyard, the single largest one-parcel vineyard in Turkey spanning an area of 1168 acres, with a success story that starts in the fertile and ancient lands of Metropolis will go on for many years.