The world leader in fitness and wellness equipment and digital solutions, Technogym won the ADI Design Index 2021 award, one of the most prestigious awards in Italy with Technogym Bench, one of the most striking products of the year with its compact and functional design. Technogym is also gearing up to introduce the most compact elliptical design ever produced to the sports world with its newly released Technogym Elliptical.
Winner of the ADI Design Index 2021 award, one of Italy's most prestigious awards, the Technogym Bench has become one of the most striking sports equipment of the year. Having become highly popular especially after the increasing rate of home exercises due to the new world order, the Technogym Bench is a compact and functional product with its included accessories such as dumbbells and resistance bands. ADI, where the best Italian designs are awarded, deemed Technogym Bench worthy of this award with its innovative design, ergonomics and user-friendly features.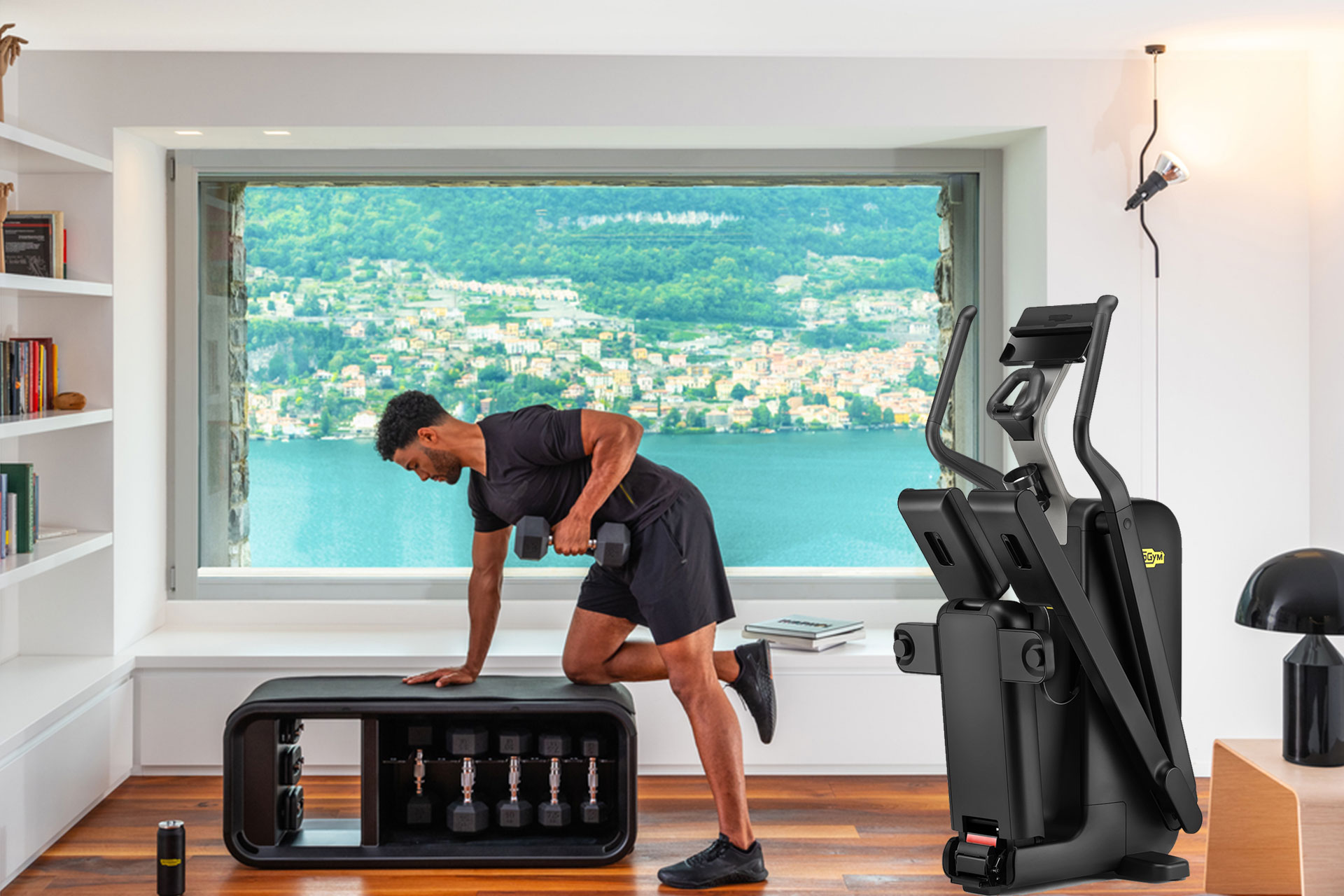 Another product of Technogym is the new Technogym Elliptical, which offers whole body training with a single equipment and can be used as a cross-trainer. Promising a healthy training thanks to minimal impact on the joints by the natural movements it provides and allowing determination of the step range by the user, the Technogym Elliptical enables burning more calories with less effort. Thanks to its patented biomechanics, it allows you to take frictionless and silent steps. Its pedals which are only 2 cm from the ground and the "Fast Track Control" feature conveniently placed on the middle handle, allows it to be used easily and the training intensity can be changed instantly.
Digital compatibility and high technology, which are among the most prominent features of Technogym, have also been adapted to the Technogym Elliptical. Console and tablet integration allows users to track training data from anywhere in the world. In addition, the Technogym Live application comes with an entertainment menu with features such as Technogym Sessions, Routines, Virtual outdoors exercises, tailor-made personal exercises, listening to music and watching movies and series. Thanks to its compact and foldable design, it takes up very little space. Besides, the "Wake-up Sensor" feature senses the user's proximity to the equipment and puts the equipment to sleep mode when it's not being used.
You can experience the brand new and award-winning Technogym Bench in person at Technogym Centre in Akatlar. Technogym Experience Centre, which provides all other solutions in-house and incorporates a special ventilation system, can be experienced with appointment.