As the world countries have taken a new turn in the fight against climate change, they must spend greater efforts to fulfil their obligations arising from the Paris Agreement and leave a liveable world to future generations. In this respect, commitments of keeping global warming under two degrees and related action plans prompt humanity to a full-scale joint fight while non-governmental organizations and other initiatives try to support these attempts through new projects. As the most prestigious environment award, the Earthshot Prize is awarded by the Royal Foundation to encourage development of new technologies and ideas in order to protect our world.
Raising awareness across the world for prevention of climate change is among the common duties of all humanity. As an ambitious environment program, "The Earthshot Prize" undertakes the mission of promoting environmentalist activities as well as encouraging the related efforts. Announced last year, The Earthshot Prize is awarded by The Royal Foundation of The Duke and Duchess of Cambridge, with an aim to support the fight against climate crisis to protect the world. The award ceremony of the project was held last October in London with the attendance of Prince William and his wife Kate Middleton. The jury of the first-ever prize consisted of celebrities, technology experts, benefactors, and environmentalists. The jury selected five different project owners as the first winners of prize. The winners received 1 million pounds.
Prince William announced the winners of this year's prize. The first winner is the Indian Takachar. Takachar developed a cheap, small-scale, portable machine that attaches to tractors in remote farms. The machine converts crop residues into bio-products like fuel and fertilizer. By this way, farmers do not burn their crop residues, which result in a 98% reduction in emissions. Having developed a project against destruction of coral reefs by starting to grow coral on land, Coral Vita is also among the winners of prize. Coral Vita will plant the grown reefs in the oceans. The Costa Rican government was also awarded for their project which was designed to pay their local citizens for restoring the natural ecosystems. Establishment of food waste hubs for the prevention of food waste in Milan was awarded in the "Waste-free world" category. Milan's management plans to reduce wastes by half in each centre by 2030. Another winner of the prize was the AEM Electrolyser technology. This technology was produced by Enapter. AEM Electrolyser technology turns renewable electricity into emission-free hydrogen gas.
Founded by William and his wife Kate, the Royal Foundation commenced the Earthshot Prize last year, taking inspiration from President John F. Kennedy's "Moonshot" speech in 1962 which encouraged the Americans to put man on the moon. The second ceremony will be held next year in the USA for awarding the prize which will be given to five winners each year until 2030.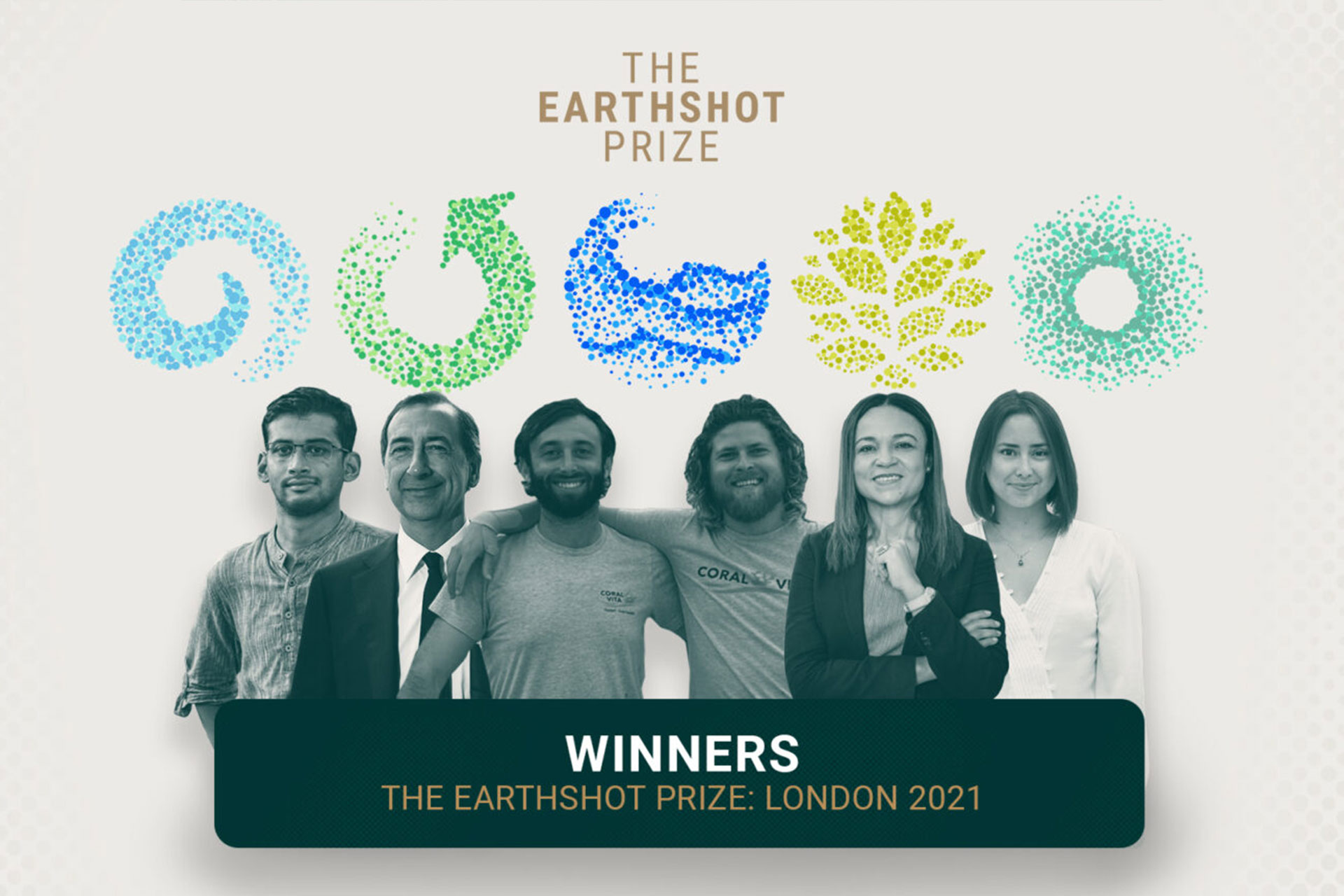 Resources
AB TR Delegasyonu (2016), Geleceğe Dair Paris İklim Anlaşması,
https://www.avrupa.info.tr/sites/default/files/2016-08/brochure_4_v2.pdf
BBC (2021), Earthshot Prize: Costa Rica wins £1m from William's Earthshot prize
https://www.bbc.com/news/uk-58948339
EN (2021), İngiliz Prensin 1 Milyon Sterlinlik Iklim ve Çevre Ödülü Kosta Rika Ve Milano Şehrine Verildi
https://tr.euronews.com/2021/10/18/ingiliz-prensin-1-milyon-sterlinlik-iklim-ve-cevre-odulu-kosta-rika-ve-milano-sehrine-veri
HT (2021), Çevre Dostu Tören
https://htkulup.haberturk.com/jet-set/haber/3225938-cevre-dostu-toren
Independent TR (2020), Prens William iklim kriziyle mücadaleye verilecek rekor miktarlı ödülü açıkladı
https://www.indyturk.com/node/111761/%C3%A7evre/prens-william-iklim-kriziyle-m%C3%BCcadaleye-verilecek-rekor-miktarl%C4%B1-%C3%B6d%C3%BCl%C3%BC-a%C3%A7%C4%B1klad%C4%B1
Londra Gazete (2021), Prens William çevre projeleri ödüllerini Londra'da verdi
https:/londragazete.com/ingiltere/235359/prens-william-cevre-projeleri-odullerini-londrada-verdi/