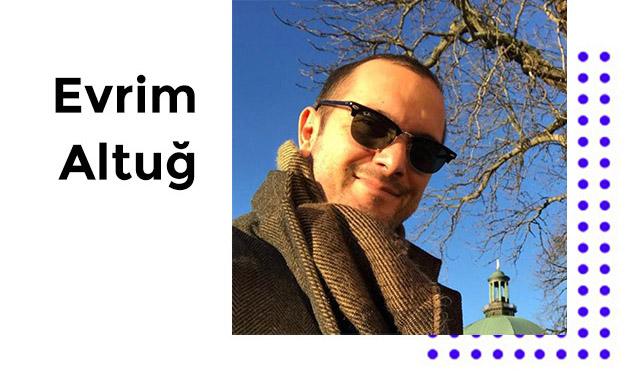 The pandemic allowed the culture and art venues and their labourers to unite the national and global issues, which they voiced from an Istanbulite window, in a coordinated effort. Serkan Taycan's "Kente Doğru" ("Towards the City") view in Kadıköy Müze Gazhane and "Dün Bugün İstanbul" ("İstanbul, Yesterday and Today") in Sakıp Sabancı Museum were clinched with signatures in a cultural and artistic testament by 20 young art personalities who questioned the works with the help of Dr. Nazan Ölçer and Murat Germen.
Added to this was the many-voiced exhibit of Yapı Kredi Kültür Sanat and İstanbul Metropolitan Municipality in Gezi spirit, which traces the tracks of "Burası" ("Here") in social, architectural, aesthetical and archival layers under curation by Kevser Güler.
The pandemic, which defined last year's agenda made, and is still making, history, as a dramatic and political opportunity which allowed a re-evaluation of art and its academic community, as well as the existence, function, economy, urgency and future of its industry.
Let's talk about this humble evaluation within the context of şehr-i İstanbul, which has been a harbour of trust, inspiration and memories for the world's peoples, beliefs and civilizations since about 500 years B.C.
The pandemic has been a rather eclectic process in İstanbul with millions of TL worth of investment, which caused schedules to be delayed, biennials, concerts and stage plays to be postponed, but then where people and institutions, with a tremble, poured out longing to their audiences and artists with the excitement of one reopening after another. This "hybrid" course has been a main element of agenda and research for outsourced experts on the matter, just like the other cultural capitals. (1)
It is clear that the average 1.5-year separation was compensated with bustling streets, well thanks to positive effects of vaccination. Let's keep looking at the city: The Taksim Atatürk Cultural Centre, which, a few years after being closed allegedly due to "old age", was reopened by the hands of Murat Tabanlıoğlu, the son and colleague of Architect Hayati Bey, and under the care of Turkish Presidency, is the oldest evidence to this change. The on-going İş Sanat Painting Museum in Beyoğlu İstiklal Street, the culture tourism and plastic arts investments in Piyalepaşa, Galataport, Bomonti and Karaköy mostly for stage and performance arts, and the Mimar Sinan Fine Arts University's İstanbul Painting and Sculpture Museum in Tophane, a product of Emre Arolat's impeccable architecture, which is looking forward to its opening, and its neighbour, İstanbul Modern with its renewed architecture by Renzo Piano, are each signs to this as well.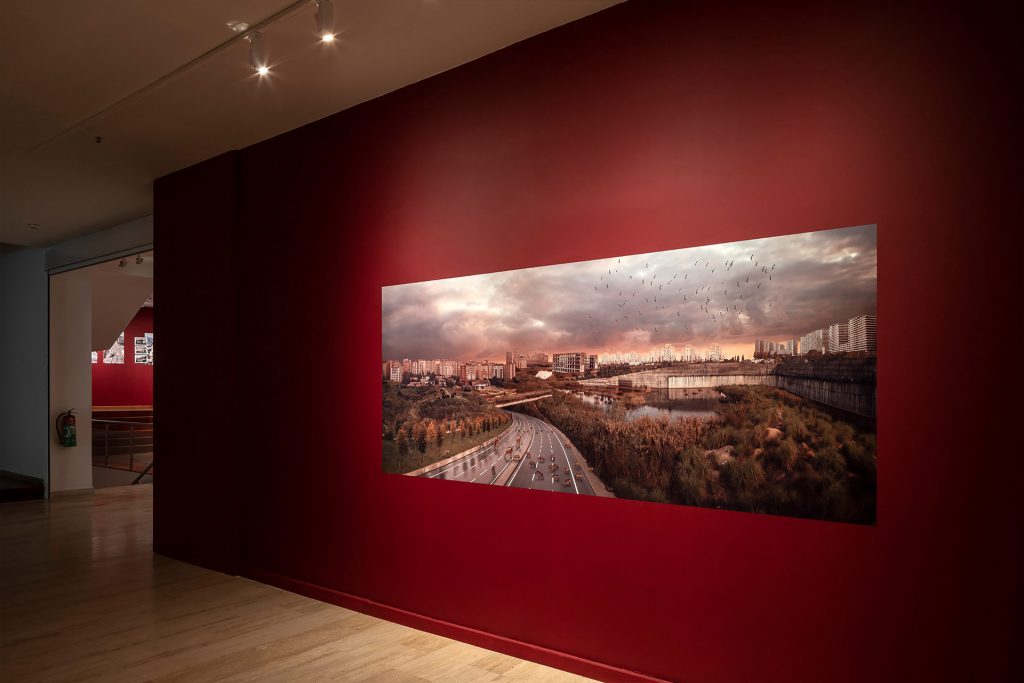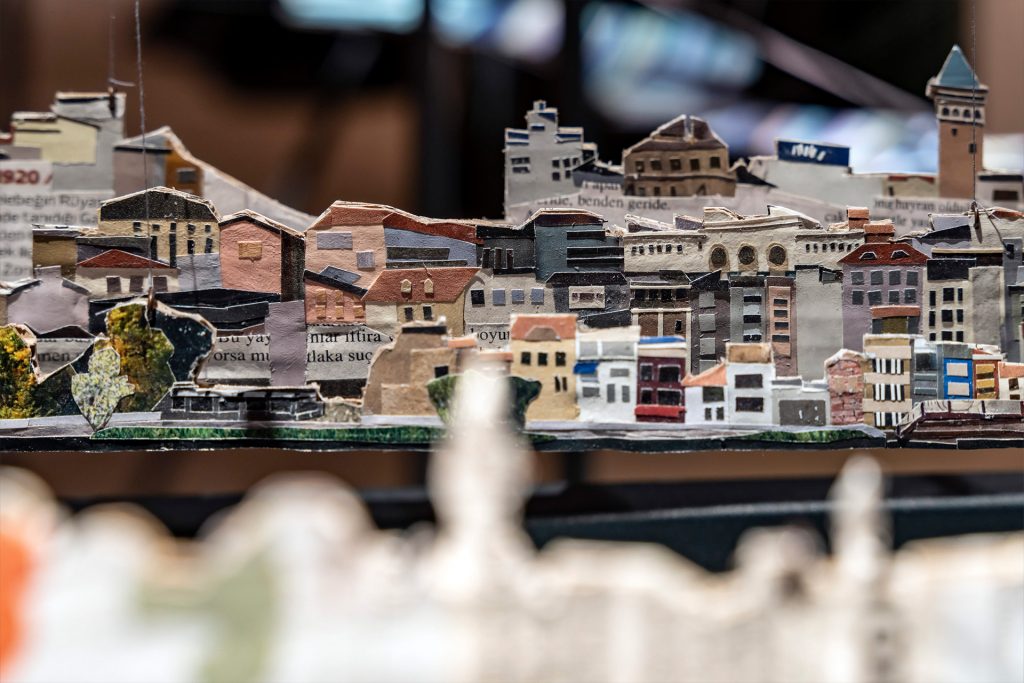 In this changing landscape, we should not forget Haydarpaşa Train Station where a Byzantium port culture and a history of World War I gushed out in excavations for renovation, as well as the remnants of old harbours and settlements discovered during the excavations for Beşiktaş Metro substructure.
In short, culture and arts in İstanbul have been undergoing a deliberate, purposeful and urgent change they are being digitalized and conveyed in real-time on the one hand, and physically reaching their audiences in alternative forms of reading, writing and remembrance. Underlying all these details is the truths of earthquake and tsunami, imminent disasters accompanied with global warming, which stay as rather "dormant" truths in the minds of the many. Of course, when the public interest opportunities and social vision created by the whole of this situation in Turkey and İstanbul, meet with mass common sense, lead to many simultaneous, bold and happily critical projects emerge.  These projects embrace many branches of art and culture, from ecology to sociology, from archaeology to art history.
Discovery of Memory Between Two Seas on the Way up to the City
Under these conditions, the Istanbul Metropolitan Municipality Cultural Heritage Department allocated the historical gas station buildings to the service of culture and art in a very disciplined and intentional manner, and the first of the projects resulting from this allocation was kicked off on the Asian side of Istanbul.
Taycan's solo exhibition "Towards the City", which opened its doors last July, is open for visiting in an area of approximately 600 sqm until January 2022, with various information and materials. (2) The projects of Taycan, currently pursuing their doctorate studies at Carleton University's Architecture and Urbanism Faculty in Canada, were exhibited in Venice, İstanbul, Mardin and Sinop biennials, and in Helsinki and Thessaloniki photography biennials. Taycan's work points to some of the geographical locations and situations he has been working on for years, which he stitched together in his exhibition area that he designed as a gateway to awareness. Each unit in Taycan's exhibition, which welcomes audiences in "Habitat", "Shell", "Agora" and "Between Two Seas", refers to certain slices of time.
While the poetic and surreal compositions of "Habitat" (2007-2009) brings the artist together with their own memory and the city and circles which they have been observing, the exhibition's "Agora" (2014-2015) holds a magnifying glass, held by the hand of a photographic documentarism, on the cultural, architectural, ecological and political evolution forced upon "central" locations of memory, such as Taksim, Sultanahmet and Şişli.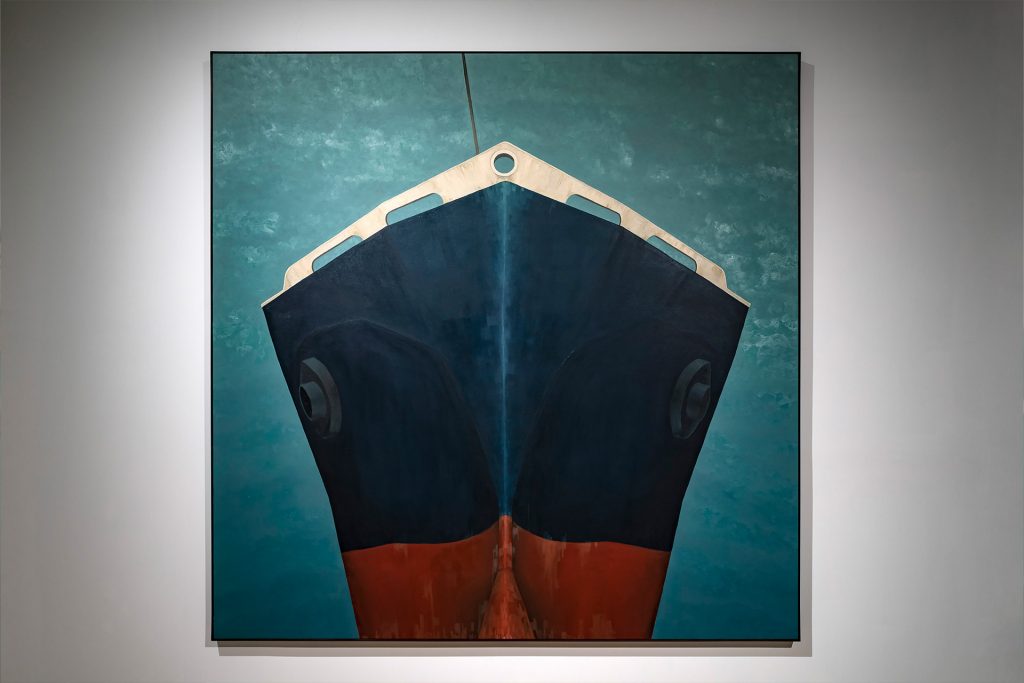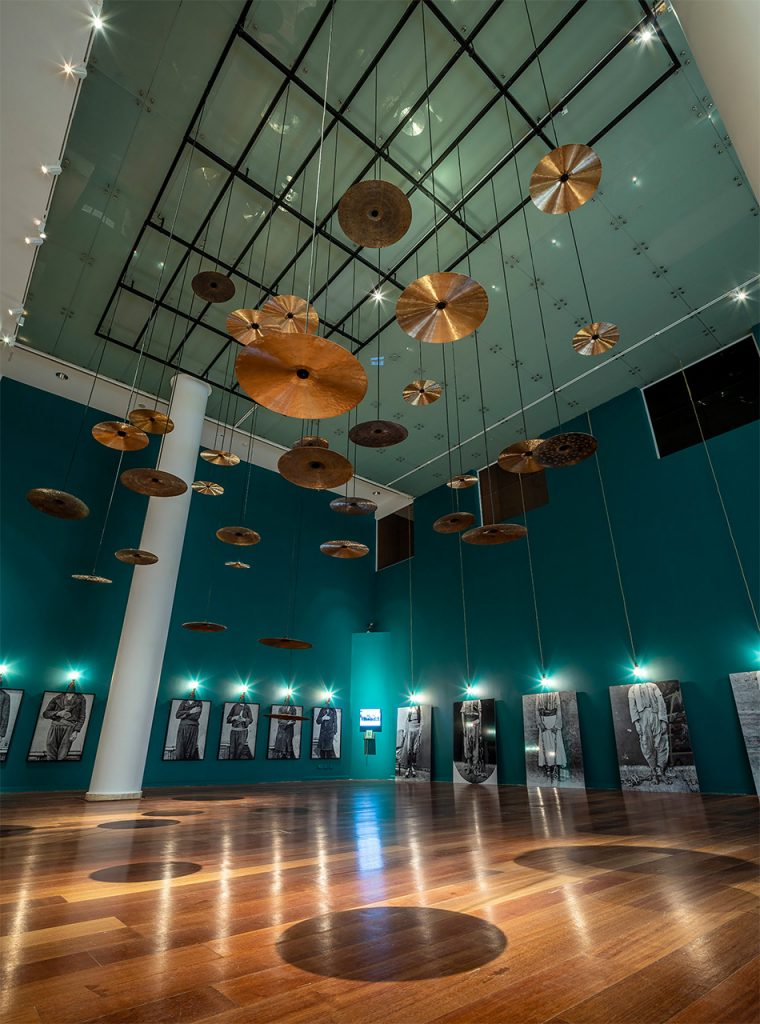 The section titled "Shell" (2010-2012) at the event also acts as a conduit to showcase how Taycan, as an artist and an academician, places frameworks of archaeological, economic and substructural criticism on the social and ecological transformations taking place in the boundaries of the city in an extremely gentle, patient, good-willed and exemplary manner. Taycan steers the audience to the positions of explorer and "maker" in "Between Two Seas". This part of the Towards the City project, with consultancy of Pelin Derviş, is based on a four-day walking route which the artist brough to life in 2013. With the "Construction of a Destruction" video, the exhibition contributed by the Mekanda Adalet Foundation reinforces the artist's publicity with a supra-disciplinary open library and video editing which the artist based on different libraries and archives.
1001 Testimonials, One Copy: Istanbul
It is possible to see an efficient, alternative and pluralistic counterpart of this wealth at Sabancı University's Sakıp Sabancı Museum (SSM). Over 20 artists and initiatives, who and which intersected their observations, efforts and knowledge with the title "İstanbul, Yesterday and Today" (3) under the lead of Museum Director Dr. Nazan Ölçer, and academician and artist Murat Germen, assume the role of an honest and critical interpreter for the actual problems of the city, through various artistic components such as architecture, photography and vocal arts in the event which will continue until the end of November.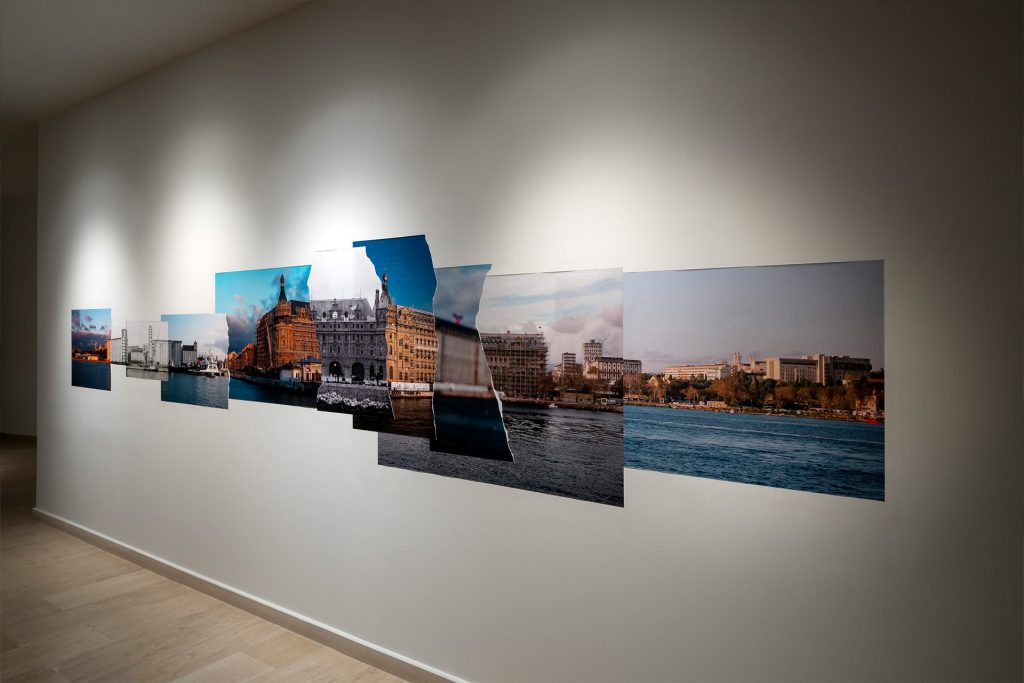 In this "lost-modern" event, which I went through with the sorrow of a multi-voiced will (Onur Özen) written by the future with a sense of responsibility it inherited from the past, many issues from İstanbul's new and so-called governing obelisks (Sinan Tuncay) to architectural secrets waiting in the underground metro labyrinths (Burak Dikilitaş), the despair of waterside mansions, the uncanny and uneasy members of the Bosphorus, the frightfulness of huge floating containers randomly visiting them with violent roars (Ahu Akgün) and surrealistic dreams at the very bottom waters of the Bosphorus (Begüm Yamanlar), come and flow away. The exhibition also gives places to those who think about the ecological population identity of İstanbul (Zeynep Kavcar, Sıla Ünlü, Serkan Taycan, Mekânda Adalet Foundation), transforming the whole museum into a narrative house of the civil society where the new generation freely evaluates these topics.
The exhibition seduces hearts by giving place to both the light and the shadow of knowledge and memory, the formality and ghosts of identities at the same level and at the same time. In addition to making the audience consider the possibilities of being transported to the Venice Architecture Biennale, Sinop, Çanakkale and Mardin Biennials, the event also makes think "For big cities such as İzmir, Ankara and Diyarbakır, special, collective energetic, academic, aesthetic and cultural versions could have explained much more".
The Right to Look at 'Here' from Anywhere
This creative and provocative power, emanated by the "İstanbul, Yesterday and Today" exhibition is accompanied by "Here", which is curated by Kevser Güler in Yapı Kredi Culture Center in İstanbul Beyoğlu Galatasaray. Organized in collaboration with İstanbul Metropolitan Municipality (İBB), the event presents a two-storey route which intersects the documentary inheritance from İBB City Museum Collection and Atatürk Library archives with the expressive power of art history and modern art practices. The exhibition, which remains open until the end of February, exceedingly fulfilled its public duty by giving its 250-page book and digital edition free of charge to every audience and reader. Catching attention with its fruitful and intimate disarrangement which resembles the humming of the Gezi Resistance, acts as a gateway for an important social breathing climate by intersecting the compositions produced, with inspiration from the city, by many names known to the contemporary Turkish arts agenda, such as İnci Eviner, Füsun Onur and Bedri Rahmi Eyüboğlu, Lara Ögel, Yasemin Özcan, Nalan Yırtmaç, Can Altay, Can Aytekin and Ali Taptık.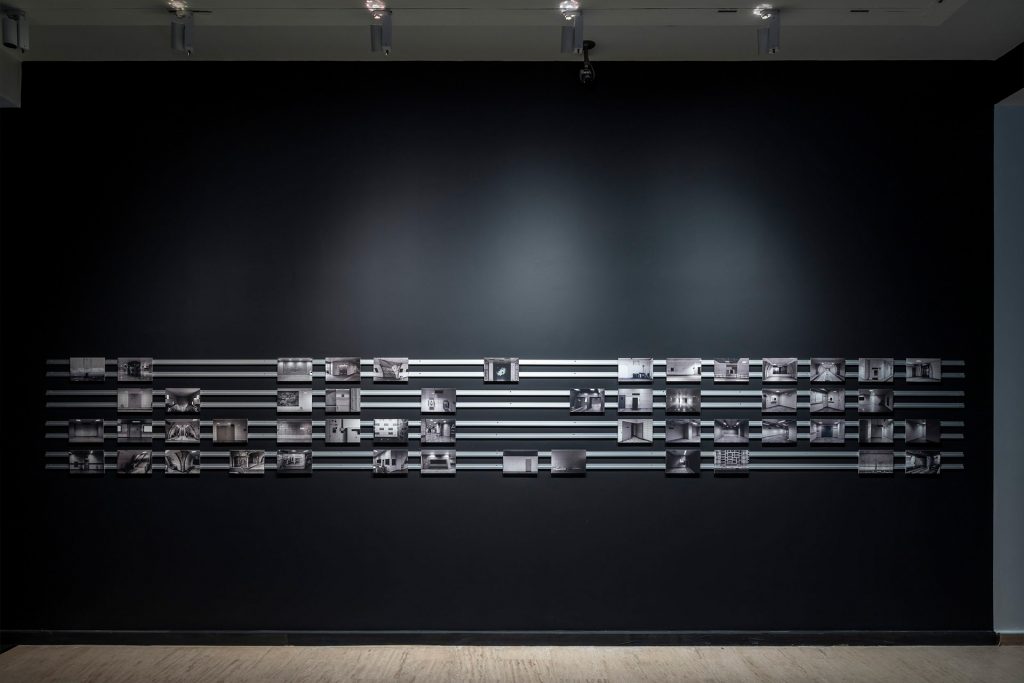 The old postcards and photographs, historical landscape-paintings in the event, as well as many manuscripts, calligraphy works, panels and watercolour works, which split the traditional art accumulation of the city that surrounds the East, intensifies this richness many times over.
When we say where "Here" was and, where it can be, or could have been, the exhibition, which makes one think about the right to look at and embrace there and those places at any moment and from anywhere, completes the landscape and concerns with an İstanbul which left its traces on old magazines, newspapers and even, notes.  In short, culture and art have been moving with much higher thresholds of accord and concern in their many-voiced activities in close contact to one another, by way of which they put out their much-needed criticism over the current efficiency of institutions in the fields of media, politics and bureaucracy. The biggest gain to be had from this is acquired by the individuals of the future and the places where they will live, and in terms of all components of their lives.
References:
Five Post-COVID Arts Observations: #3. The Future is Hybrid (or Not) | diacritical (artsjournal.com)
Müze Gazhane (muzegazhane.istanbul)
Dün Bugün İstanbul | SSM (sakipsabancimuzesi.org)
BURASI – Yapı Kredi Kültür Sanat Yayıncılık (ykykultur.com.tr)