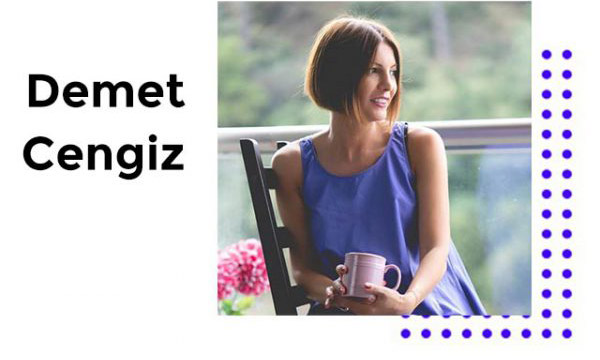 Squid Game, which criticises a system on the one hand and portrays behaviours of people in the struggle to "survive", broke multiple records, so naturally the life of the series' screenwriter and director Hwang Dong-hyuk became a matter of curiosity.
The one who completes six children's games would win 4.6 billion Korean Won. It may sound like child's play, but people stuck in debt will have to play all the games, literally "to the death". Squid Game, now holding the record of "the most watched series of Netflix", is dystopic and jarring… It is an ostentatious work in every way from its soundtracks to visual effects. So, it is no surprise that it reached more than 150 million people in a very short span of four weeks. Thanks to the series, Netflix also enjoyed a 4.4% increase in the number of its subscribers. This is estimated to be worth $878 million.
The Squid Game phenomenon has turned into a frenzy in every way. While many Squid Game-themed parties and activities were held -one of which witnessed an actual clash between people- and some school warned parents due to the intense violence in the series' content. The white shoes and green tracksuits worn by the actors in the series are breaking sales records. Why did it get so many views? Why has it become a hot topic? Thousands of articles were written about the series to find answers to these questions. Some saw system criticism and rebellion, some made effective observations and readings on human behaviour in the series.
Poor and the Pride of the Neighbourhood
The identity of Korean Hwang Dong-hyuk, who wrote the screenplay for and directed the series, also became a matter of question. Let's get to know the 50-year-old director a little better.
In an interview where he gives information regarding the main characters of the series, Hwang Dong-hyuk tells that he instilled some parts of him to two characters. Who are these characters? Seong Gi-Hun, a somewhat cheeky loser who lives with his mother in great poverty. Hwang Dong-hyuk was born in great poverty just like this main character, and his mother endeavoured a great deal to raise him by herself.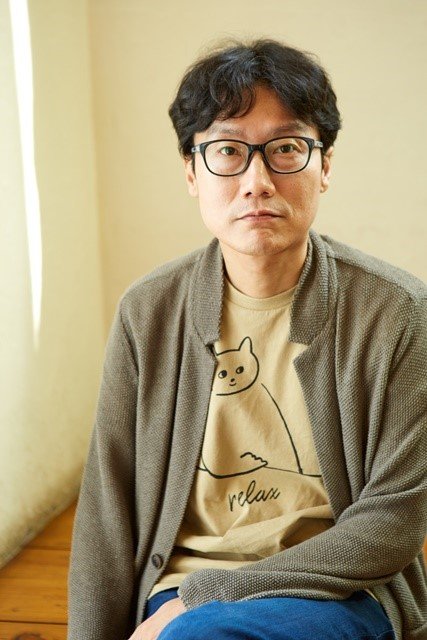 In the series, the character Cho Sang-woo is the pride of the neighbourhood, who graduated from one of the most important schools in the country… Since Hwang Dong-hyuk qualified for one of the important schools of South Korea, he was the pride of his own neighbourhood. As if graduating from the Faculty of Communication at Seoul National University wasn't enough, he then did post-graduate in the University of Southern California on film production. Pride over pride for the neighbourhood…
Dedicated 10 years and six teeth
He's rising on stage under the spotlight today, but Hwang Dong-hyuk's life hasn't been easy. He became known in the TV series Silenced which aired in 2011, when he also wrote Squid Game, but couldn't convince any television channels in South Korea for it. For a good ten years, every door he knocked on was slammed in his face. Preaching to people, working on the series' script, and the stress and anxiety that resulted cost him six of his teeth.
This series turned into his own Squid Game. He knew that he was doing quite an unusual job. Either the reward would be great, or it would bomb in a big fiasco.
The script is his own big gamble
In an interview Hwang Dong-hyuk told The Korean Times: "Translating the story into a series is still an adventure, just like it was ten years ago. I knew that it would be all or nothing. It would either be a masterpiece or a weird fiasco! The idea behind the script was very experimental. Would the audience be convinced that the characters risked their lives to play -and win, for what it's worth- children's games? I kept asking myself that."
So, what has changed in these 12 years that producers agreed to turn the script into a TV series and people found such a far-out idea rather convincing? Hasn't Covid, in many ways, turned into a struggle for survival for people in the last two years? The diminishing movie and series production due to the pandemic may have played a part in accepting Hwang Dong-hyuk's lunatic ideas. While taking the stage as the winner of his own gamble, Hwang Dong-hyuk said "After about 12 years, the world has turned into a place where this kind of weird and violent survival stories are, indeed, welcome. A lot of people were able to empathize with the story". But he is a fighter. During years of constant rejection, he continued to shoot short films and other TV series. One of the secrets to success may be to really persist in what you believe.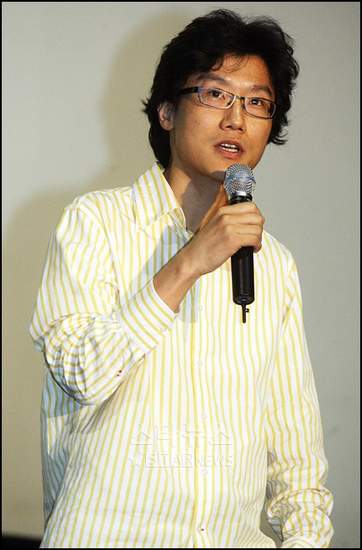 Although Hwang Dong-hyuk's series broke viewing records, he only made as much money as what was envisioned in his contract with Netflix at the beginning. It looks like the demand for a second season for the series will be met. Maybe the financial reward will be bigger this time.
Hwang Dong-hyuk, who turned "Squid Game", a game which is based on some squid parts drawn on the ground, into a TV series, says "When I was a child, I was very good at this game. You need to fight so you can win". There is another thing he does as well as he plays a squid game, and it's shooting series and movies.

By the way, the series became a topic of discussion many countries led by Spain, Belgium and England, because it promotes acts of violence among children. The child games, which were portrayed in the series, are played in school gardens, but with a flavour of violence. This is happening not only in European countries, but also in Turkey. Let's reiterate that the series is directed to viewers at and over 18 years old.