"A Photographer's Journal" exhibition of Selim Bonfil, a Photographer from Izmir and also one of the industrialists in Manisa Organized Industrial Zone, meets art-lovers at Arkas Headquarters. Next stop for the exhibition will be Arkas Logistics' Orhanli Building.
The exhibition named "A Photographer's Journal" consisting of 23 photographs taken by Bonfil throughout this period showcases the life on board.
Bonfil said "At my company we have been exporting our products via sea for many years. I have always dreamed about and wondered what life is like in a container vessel. When I got the chance to know Mr. Arkas I thought that I could spend a week in the vessel. I requested him and thankfully he honoured it; he allowed me the opportunity to realize this project. He even gave me his own chamber on the vessel. I owe him my thanks. I spent an incredibly calm week. I thought about the relationship between nature, human beings and time itself. The well-disciplined work and the collaboration in the vessel fascinated me the most. I also had the chance to work on my photographs."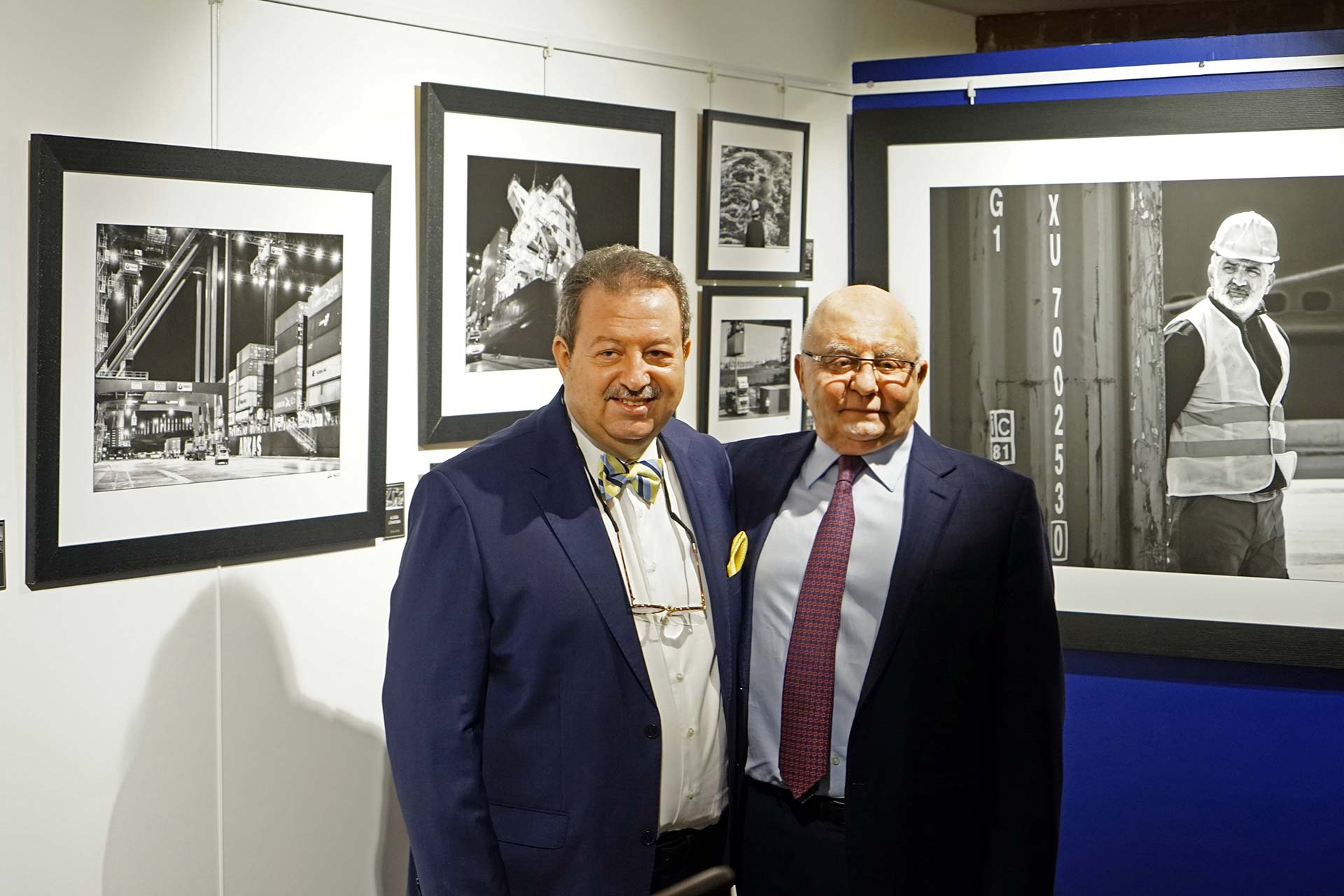 Bonfil mentioned that he chose to reflect what's beautiful in his photographs and added, "Hope is what makes us live. I want to capture peace instead of war, happiness instead of pain, love instead of anger, commitment with passion to be socially beneficial instead of ineffectiveness in my photographs. This was what I observed in my voyage with the Arkas cargo vessel, and what I wanted to convey. To keep this spirit alive, I should reflect the beauties in life. I want everyone who sees my photographs to become hopeful."
The exhibition will be on display at Arkas Logistics Building in Orhanli, Istanbul after Arkas Headquarters in Izmir.