There is a wide-scale common unity and solidarity taking place in Turkey, too, against the novel Corona virus which took hold of the whole World. Taking the required measures, our government is making its best efforts to overcome this period with the least damage possible.
Arkas, too, took all measures during this process in order to meet its responsibilities in this regard. Treasuring its employees and prioritizing the public health, Arkas carries out end ensures sterilization in all of its main buildings, parking areas, dining halls, service vehicles as well as on all other surfaces and platforms where the employees come in contact with each other, all of which are located in 5 cities and 19 locations that it operates and which are spread over a property of 95.000 sqm in total, by and through the application of the product called AntiMic which guarantees long-lasting protection against Covid-19.
What is AntiMic?
The AntiMic is a nanotechnology product applied by the company called "Profgrup" which operates its activities in collaboration with Sabanci University. While the classic disinfectant is good enough to remove and destroy the micro-organisms, it fails to affect those micro-organisms which form a biofilm. Nanotechnology products, on the other hand, have an impact on the biofilm, therefore, provide with the results and effect of a stronger disinfectant. In addition to this, the nanotechnology products prevent re-reproduction of micro-organisms by decreasing the micro-organism activity on the surface in a stronger ways.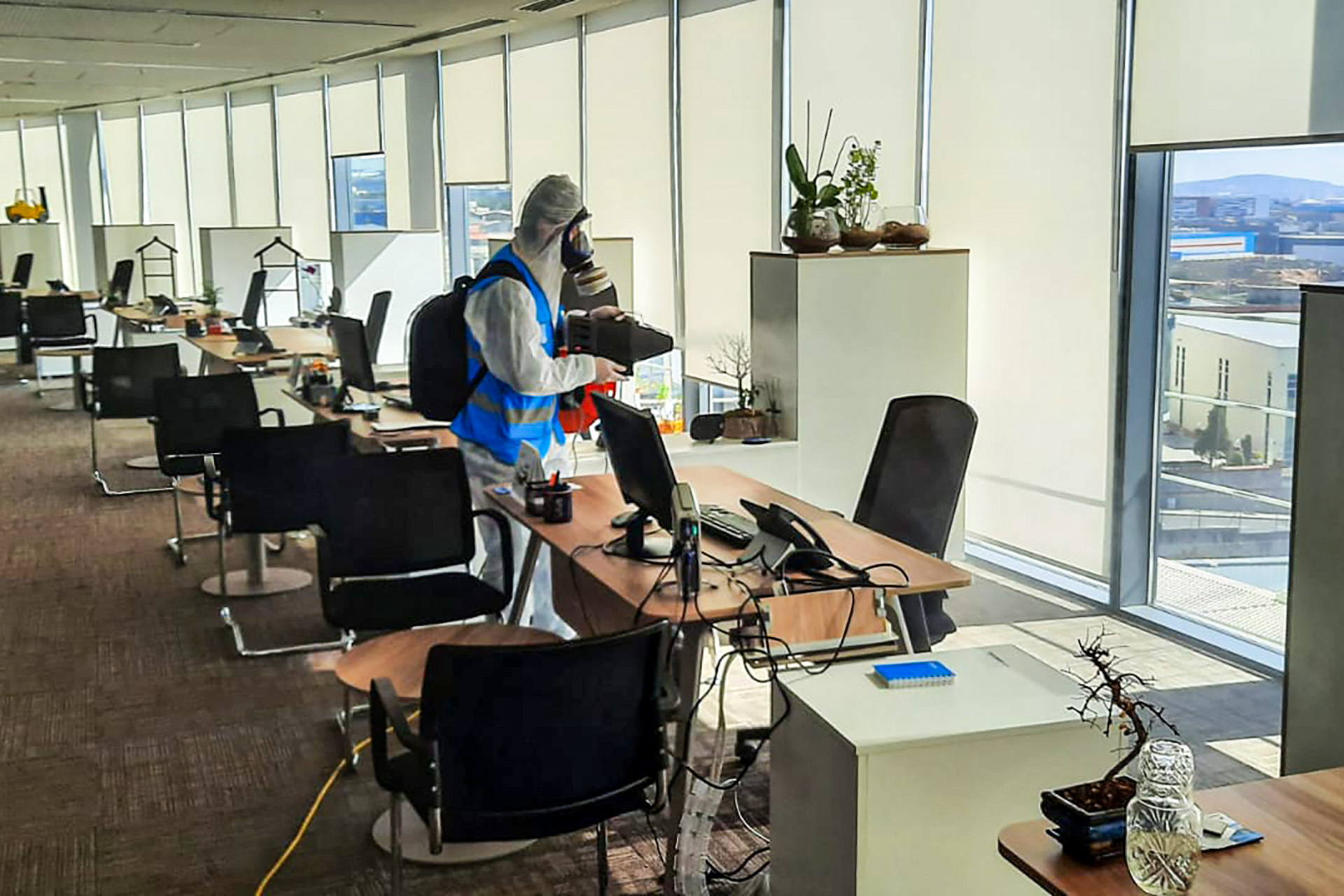 The agent 'benzene kalium chloride' included in the content of the product is far more effective against the viruses, than its substitutes. The nanotechnology products used may have effect for a period between 1-3 months, according to their active ingredient, the amount of use, the ambient air humidity and temperature as well as the properties of the surface on which they are applied.
EPA (United States Environmental Protection Agency) has declared that the product content is safe.
Its study on the subject can be found in the file attached as "EPA-HQ-OPP-2013-0095-0002".
The following institutions have also reported that the product is suitable for surface disinfection.
1. Report by Ankara Refik Saydam Hifzisihha under Turkish Republic's Ministry of Health
2. Report by TUBITAK (Scientific and Technological Research Council of Turkey)
3. Report by Hacettepe University