Originating in Wuhan, China, and spreading throughout China and the world, the coronavirus (COVID-19) poses a threat not only to the Chinese but also the global economy. States, institutions and individuals are making a concerted effort to put in place protective health measures and make all comply with them. In the current climate, maintaining the sustainability of supply chains is the number one priority for almost all organizations. While health measures are welcome to protect human lives, life still goes on and people need sustenance. It is vital for the economy and the maintenance of the public order that supply lines continue to function uninterruptedly so that manufacturing companies can continue their activities and deliver basic food items, medical supplies and raw materials at the amounts required, whenever and whenever necessary.
For all companies transporting goods via sea routes, land routes or the railway, for organizations providing warehouse services or end-to-end logistics services, it is essential that business processes experience no disruptions. Beyond maintaining the sustainability of the companies, the supply of essential products necessary for human life, from medical supplies to staple foods and raw materials, is crucial for managing this extraordinary process.
To ensure the continuity of its supply chain, Arkas works tirelessly to ensure the continuity of its field operations by taking the necessary measures, including work-from- home arrangements for its employees, to protect the health and well-being of its employees working in shipping, logistics and port operations, which are primary business functions of the company.
Arkas Line Continues Its Services
While the agency group continues to operate in 23 countries through its network of 61 branches abroad taking into account the unique circumstances for each country, Arkas Line continues its shipping operations across 68 ports.
Can Atalay, CEO of Arkas Line, said: "Although the decline in exports from China in recent weeks has caused serious complications for container schedules for ship owners, we at Arkas Line are experiencing no issues with shipping products for our clients ". Adding that customers can keep track on their shipments via https://webtracking.arkasline.com.tr/shipmenttracking, he stresses that the company can adapt itself to new circumstances in the world as far as its repertoire of services are concerned.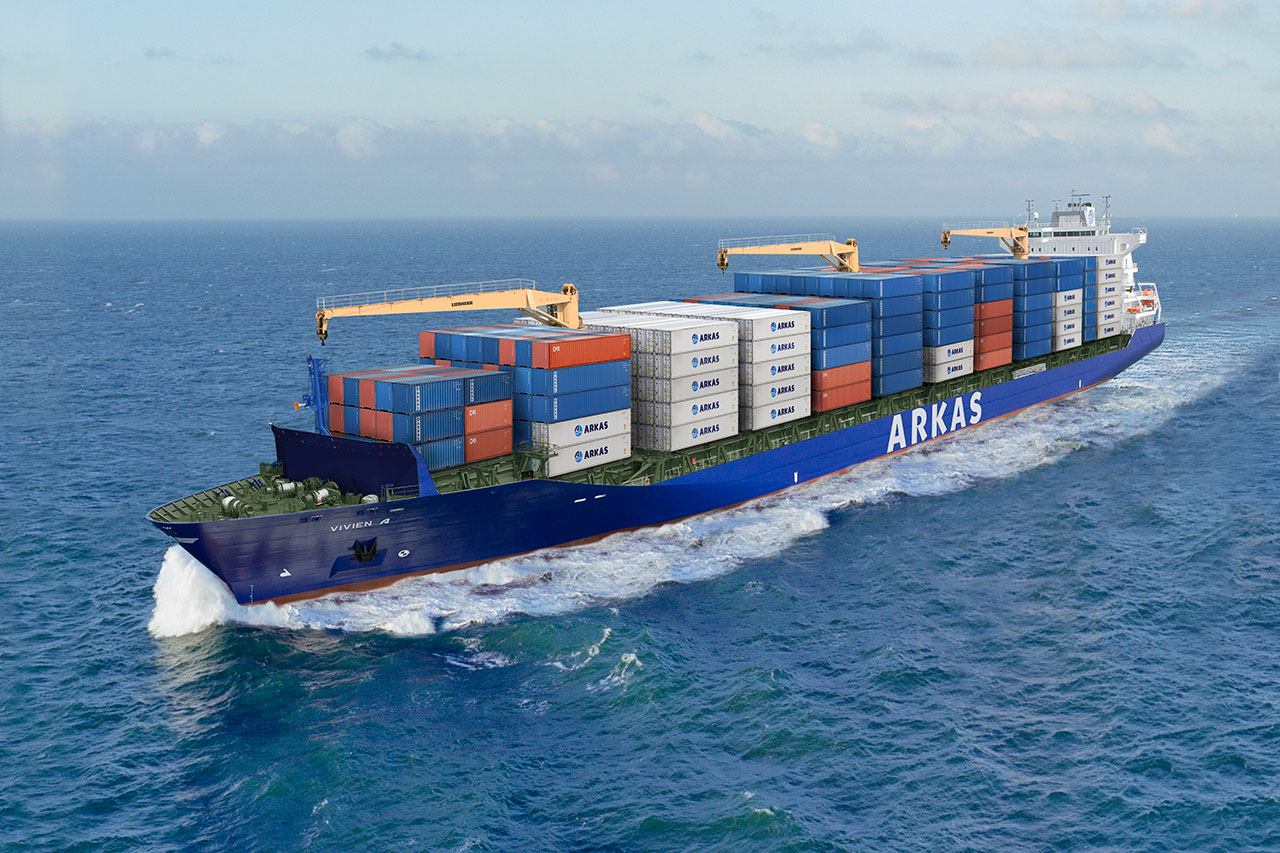 Interactive communication defines Arkas Shipping and Transport S.A. Arkas Shipping and Transport S.A. communicates with its customers by e-mail and telephone and continues to execute and manage its field operations via its staff on the field, while standing by and supporting its customers with any urgent requirements. From the booking stage to the loading of the goods on the containers, the company sends customers notification e-mails and short text messages to customers' registered phones and e-mail addresses to help them keep track of processes like arrival of containers loaded with goods , departure of vessels, printing of bills of lading, arrival of vessels, delivery of containers etc. Also,https://online.arkas.comprovides a digital platform where customers exporting goods can make VGM entries and view booking details while forwarders for imported cargo can enter registration details.  Arkas Line Area Management CCO Ece Cokdeger said, "We put people at the forefront of our business – our customers, business partners, colleagues. And therefore, we believe human health comes before all other considerations. We will continue to provide our services without interruptions, taking every precaution to ensure that the commercial activities of our clients are not disrupted".
Arkas Logistics has its contingency plans ready 
Since the country mostly depends on imported raw materials to produce things, it depends on the sustainability of logistics that people's basic needs can continue to be met. Arkas Logistics embraces the "End-to-End Logistics" concept and takes service diversity to the next level; making all necessary arrangements for the continuity of its services and the health of its employees from the outset.
With employees able to work from home thanks to the technical support by BIMAR, an IT subsidiary of Arkas, the company operates fully, and remains in touch with its customers. Work-from-home arrangements have been made for 95% of the white-collar workforce of Arkas Logistics with the warehouse and garage personnel taking it in their turns to provide services on the field. Arkas Logistics uses LOOP, the Common Platform system for Logistics, developed entirely by Bimar teams, to run and manage all its operational processes. The company also operates a mobile app called Loop Mobile that runs on smartphones and tablets using which teams on the field can do their work (registering visitors, workflow approvals, monitoring of freight rates for cities and ports).
Arkas Logistics also uses the Loop Online Customer Portal, another web-based app, to help customers track their shipments online. Using the app, they can access current and past data on bookings/cargoes and monitor their shipments instantaneously.
Stating that the company is fully prepared against all contingencies with their plans A, B and C, Onur Gocmez, CEO of Arkas Logistics, said, "Last week, we had our plan A in place and this week it is plan B.  We are leaving nothing to chance. In this climate, we see ourselves building closer ties with our customer base, there is now more unity and solidarity".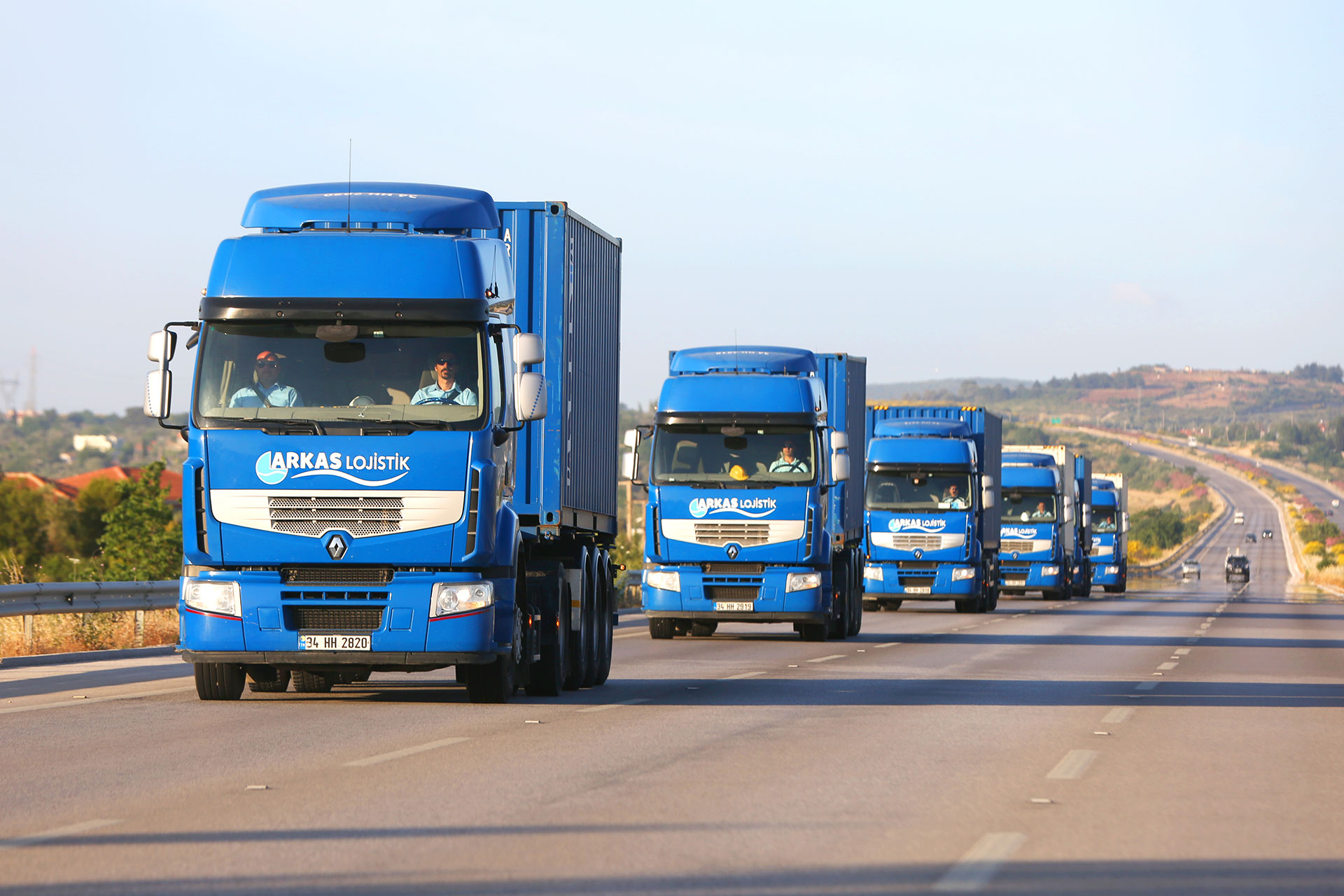 Full Online Access at Marport 
Making the health of its workers and customers its top priority, Marport port continues its field and ship operations. The company ramped up its IT infrastructure by making the necessary arrangements to make its systems for business processes more effective. With one of these systems, the Agency Portal, agencies can get information about the X-ray service for transit containers, and access opening and closing logs, seal information and interchange reports as well as following up on all other vital processes. Navis CAP stands out as a system used by agencies and lines that provides detailed reports on vessel operations.  This way, load discharge, sealing, X-ray, CFS/yard/gate activity reports etc. are automatically e-mailed to the lines. SAP-BO, another system used by Marport, offers import companies automatic reporting service to help track their containers and vehicles. This way, companies get their reports e-mailed to them. Via the Marport website, companies can instantly view Berthing Schedules, make queries for Licence Plates, create Invoices for Imported Goods, make X-ray and container queries. Also, the Customer Support Line continues to support customers dialling 0212 401 65 00.
Furthermore, employees can use Navis TOS to access operational and commercial reports and respond to customer requirements rapidly.