Having always been a company that cares about the views of young people, Arkas Logistics continues to smooth the way for the youth through its projects, events and even internal arrangements. To that end, the company holds meetings with university students in many different parts of the nation to exchange ideas. Arkas Logistics offers career opportunities to new graduates through its Young Talent Programme while acting as a bridge between the management and the youth through its Youth Council which highlights the ideas, projects and goals of the dynamic and open minded young generation. Arkas Logistics has so far helped more than 200 young people in their career journey and visited eight universities.
With its belief that the perspective of young people is the key to both individual and corporate development in our age, Arkas Logistics always places emphasis on their ideas and gets strength from their energy.
Arkas Logistics has offered career and personal development opportunities to hundreds of young people in many areas from university events to internal projects.
A Close Partner of Universities
In 2019 Arkas Logistics CEO Onur Gocmez and General Manager Serhat Kurtulus gathered with students from seven universities including Istanbul University, Bandirma 17 Eylul University, Bahcesehir University, Istanbul Commerce University, Usak University, Yasar University and Tarsus University and gave speeches to help them become more clear on their career choices. The events never remain limited to university visits; Arkas Logistics also opens its own doors to the students. The company welcomed students from Piri Reis University at its warehouse in Gebze while students from the Maritime Faculty of Bandirma 17 Eylul University were hosted in Izmir Mistral Tower where Arkas Holding companies are located.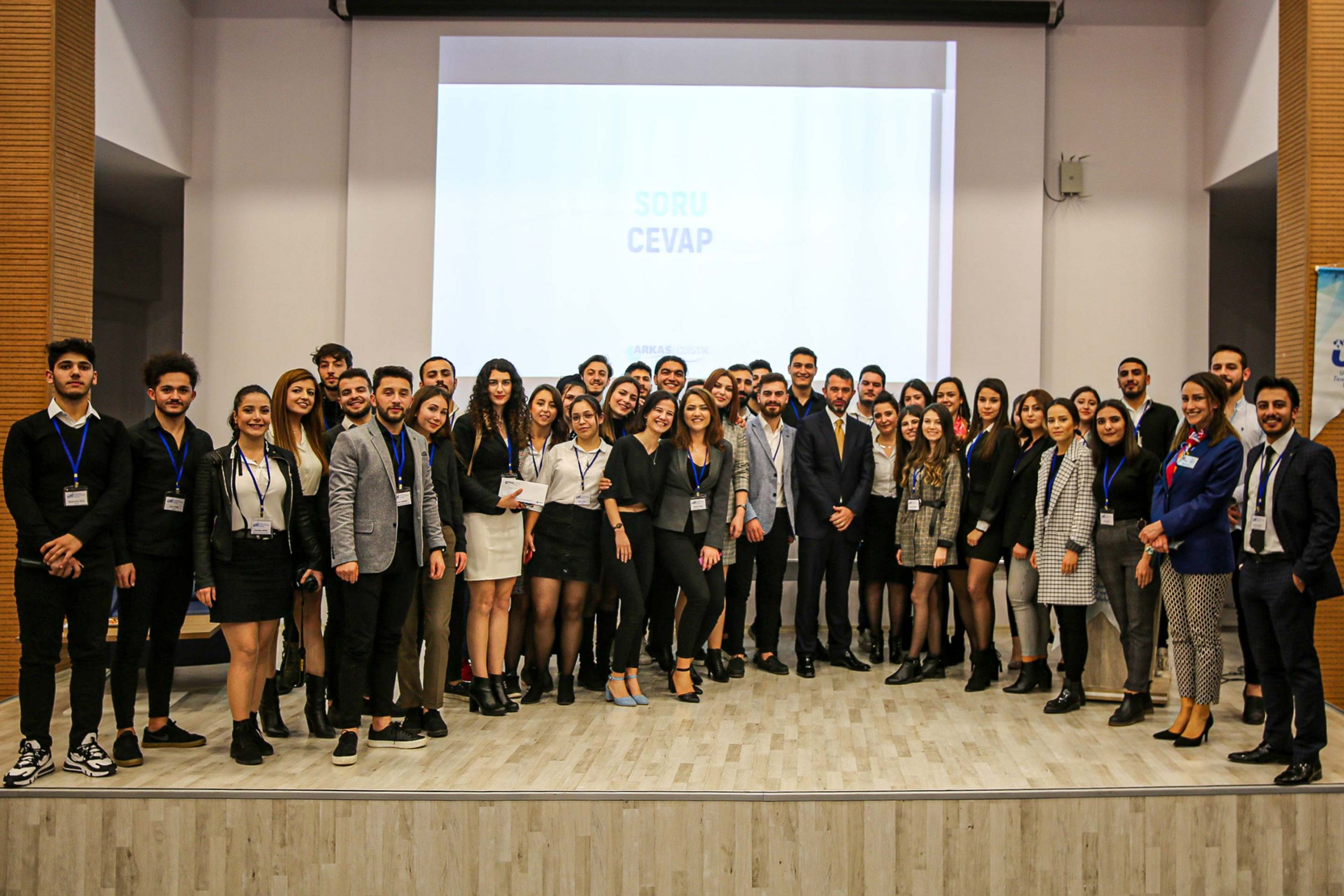 "We should thoroughly explain logistics to the youth"
Arkas Logistics CEO Onur Gocmez stated that logistics has increased in importance in parallel with the effects of globalization, technological developments and the increasing population and continued: "Logistics is one of the fundamental functions that create value in modern business. However it is perceived differently in practice, generally being referred to as transportation or shipping activities. Yet, logistics management covers not only the product shipment stage but also all other activities from production to problem-free delivery to consumers. Although it was first used in military, logistics has an effect in all parts of our lives. Strategic Logistics Management, on the other hand, is a management process that ensures the fastest possible delivery of the needed goods at the desired time and place, as well as at the lowest price." Gocmez also added: "The logistics sector in Turkey has a share of 8% in Gross National Product. This is a very serious rate. And its share in the world is about 10-11%… It is naturally the most important sector considering the geopolitical location of Turkey as it is surrounded by seas from three sides and not to forget the old Silk Road route. Without logistics, no sector can improve. Therefore we should thoroughly explain this to the youth."
There is a series of new university gatherings planned for 2020. And Arkas Logistics already kicked off its student meetings with eight new universities including Mugla Sitki Kocman University, Nisantasi University, Trakya University, Alaaddin Keykubat University, Kayseri University, Canakkale 18 Mart University, Cag University and Akdeniz University.
Training the Logistics Specialists of the Future
Arkas Logistics guides the new generation in their career development with its initiative called "Young Talent Programme." During this 12-month programme, young people who are looking for a career in the logistics sector attend a career development plan specifically designed for them. Those deemed successful at the end of the programme get the chance to make a career at Arkas Logistics. 50 young people are currently included in the young talent programme which started in April 2019 at Arkas Logistics. The proportion of females to males is 50% in the programme. Arkas Logistics provided about 150 university students with internship opportunities from 2018 – 2019.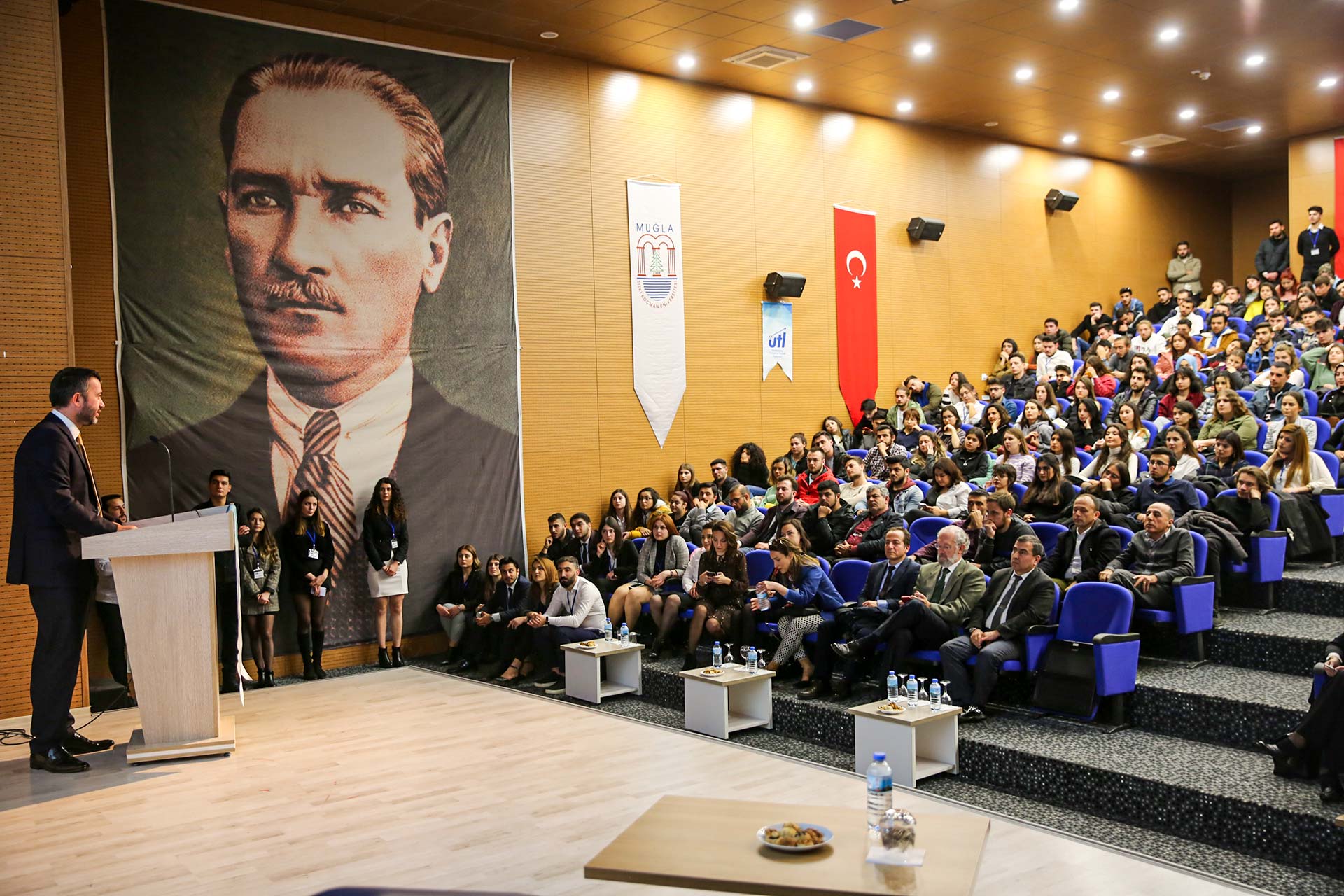 Arkas Logistics Now Has a "Younger" Perspective
In early 2020, Arkas Logistics established its Youth Council which reports directly to the Executive Board. The Council conveys the ideas, projects and goals of the dynamic and open minded young generation to the management, helping with the representation of the youth and their perspective at the management level.
There are 17 employees working at the Youth Council which is comprised of the Arkas Logistics staff under the age of 30, and female council members account for 59% of this number. The Youth Council gathered for its first meeting to identify new and contemporary development opportunities for the improvement of Arkas Logistics and to create projects under four main titles namely, "Environmental and Social Responsibility Projects", "Shareholder Satisfaction", "Use of Technology" and "University Relations".
Next on its agenda is to carry out many initiatives in different areas from developing the working environment and establishing relations with universities to sustainability, technology, sector-based efforts and intergenerational accord. The Council will be reporting to the Executive Board in performing such efforts.