Nowadays we have to #StayAtHome both for the health of the public and ourselves. For now we go with the motto #LifeIsFulfillingAtHome, but days will come when we will return to normal. So it may cheer us a bit to plan for our future travels and activities while we are staying at home. Therefore, we thought it would be a good idea to write about Urla, a hip spot between Izmir and Cesme which has gained popularity in recent years.
Urla is a uniquely beautiful district which was also irreplaceable for Ionians, Persians and Romans in the past… Imagine you have two days to spend in this lovely district… We have compiled for you some information as to what to eat and drink and where to go and discover in Urla. And it's up to you how to plan for your trip…
Day 1
After meeting at the pre-determined points in Izmir, we will begin our trip to Urla which was called Klazomenai in the past and is located at a 35 km distance from Izmir, on our comfortable private vehicle. First, we will visit the house of Necati Cumali who is a famous poet, scriptwriter and novelist. He, who was nicknamed as "the poetry guy who never gets old" by Yasar Kemal, was born in 1921. In 2001, unfortunately, he passed away in Istanbul due to liver cancer. Following his death, and in the very same year, he was granted "The Great Poet Award". His wife received the prize on his behalf. Necati Cumali, who once said "remember me with your favourite image of mine" in his lines, was totally in love with Urla. Visiting the famous poet's house and library and having the chance to observe memories from which he was inspired will bring indescribable feelings to your heart.
Walking in the 'street of art' which still keeps its authenticity and goes very well with the spirit of Urla will bring you a great joy. Be ready to hear anytime some Cuban and Jazz melodies while walking down this street where -despite its limited length- you can find almost anything regarding antiques and handmade items. You will have the chance to do shopping here among the handmade items and antiques desks as you desire. Guests who wish so may also take a coffee break accompanied with some Jazz music. The 'Ms. Irmik's Pattiserie' (Irmik Hanım Pattiserie) where you can taste the famous lavender ice cream that you can only find here and where you can try her one-of-a-kind cakes is, too, located on this street.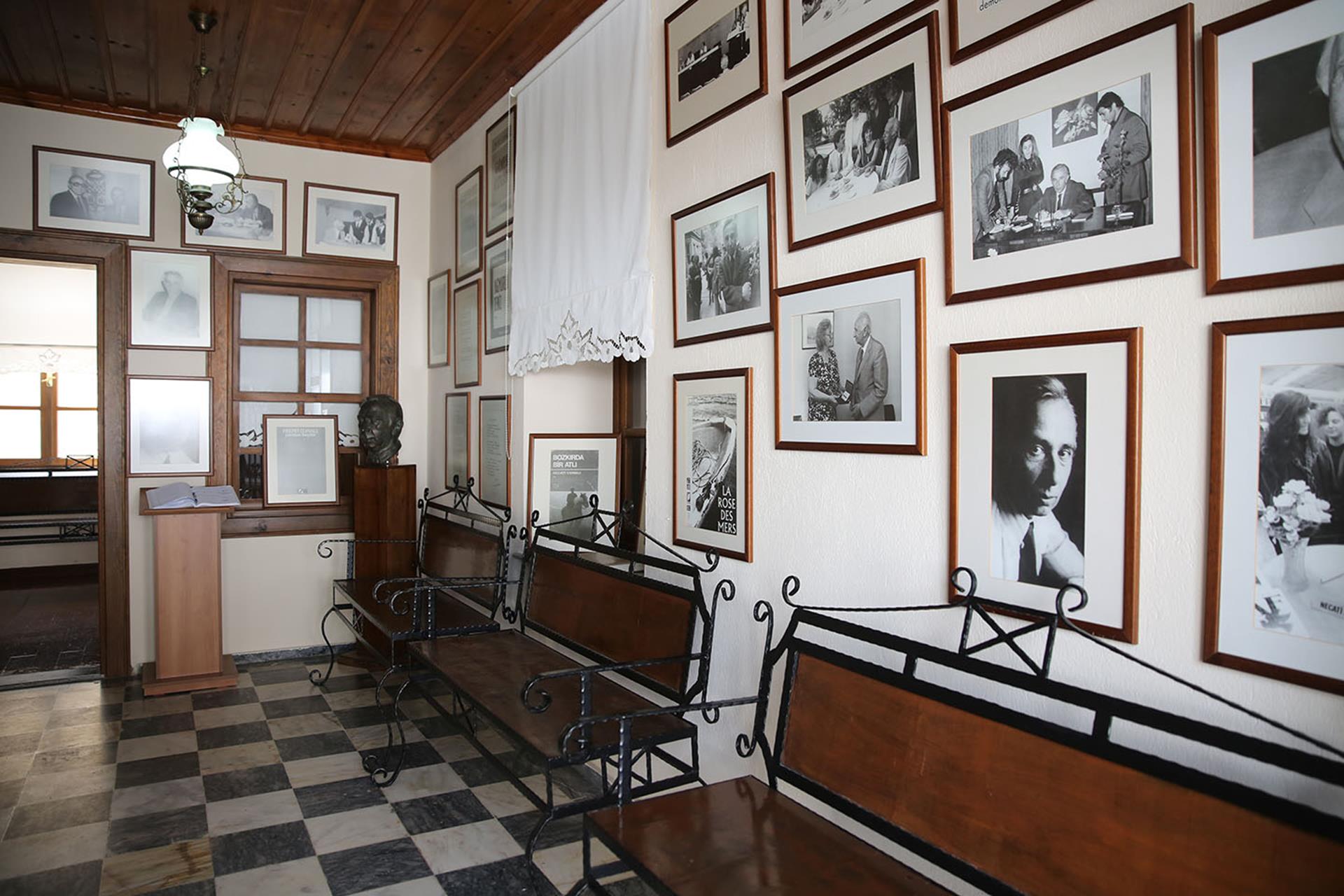 We will give a short break in Tanju Okan Park which hosts the monument made in the memory of the famous artist Tanju Okan who lived in Urla and was buried to the Iskele region after he passed away. The Park was fully restored in 2017 with contributions from the Urla Municipality.
THE WORLDWIDE KNOWN POET: YORGO SEFERIS
From our last stop, we will move on to Yorgo SEFERIS Street where the worldwide known poet Yorgo SEFERIS -who was an Izmir lover- once lived and which hosts a restaurant, a hotel and an art gallery.
WHO IS YORGO SEFERIS?
The poet, who was born in Izmir in 1900, is one of the greatest masters of the Modern Greek Poetry. Yorgo Seferis has spent his childhood years in Izmır during the winters and in Urla during the summers. He was a great Izmir and Urla lover. In the interviews he gave, the master poet always used to say that Izmir and Urla was the source of his inspiration. Following the outbreak of the First World War, his father moved to Athens by taking all his family with him. That was when the homesickness has started for Seferis. This great longing has created a Nobel Prize winner poet who is owner of many unforgettable lines. After long years, seeing that his former house in Izmir was collapsed down and some huge buildings were constructed instead, and seeing that his house in Urla has turned into a wreck, Seferis wrote the following lines: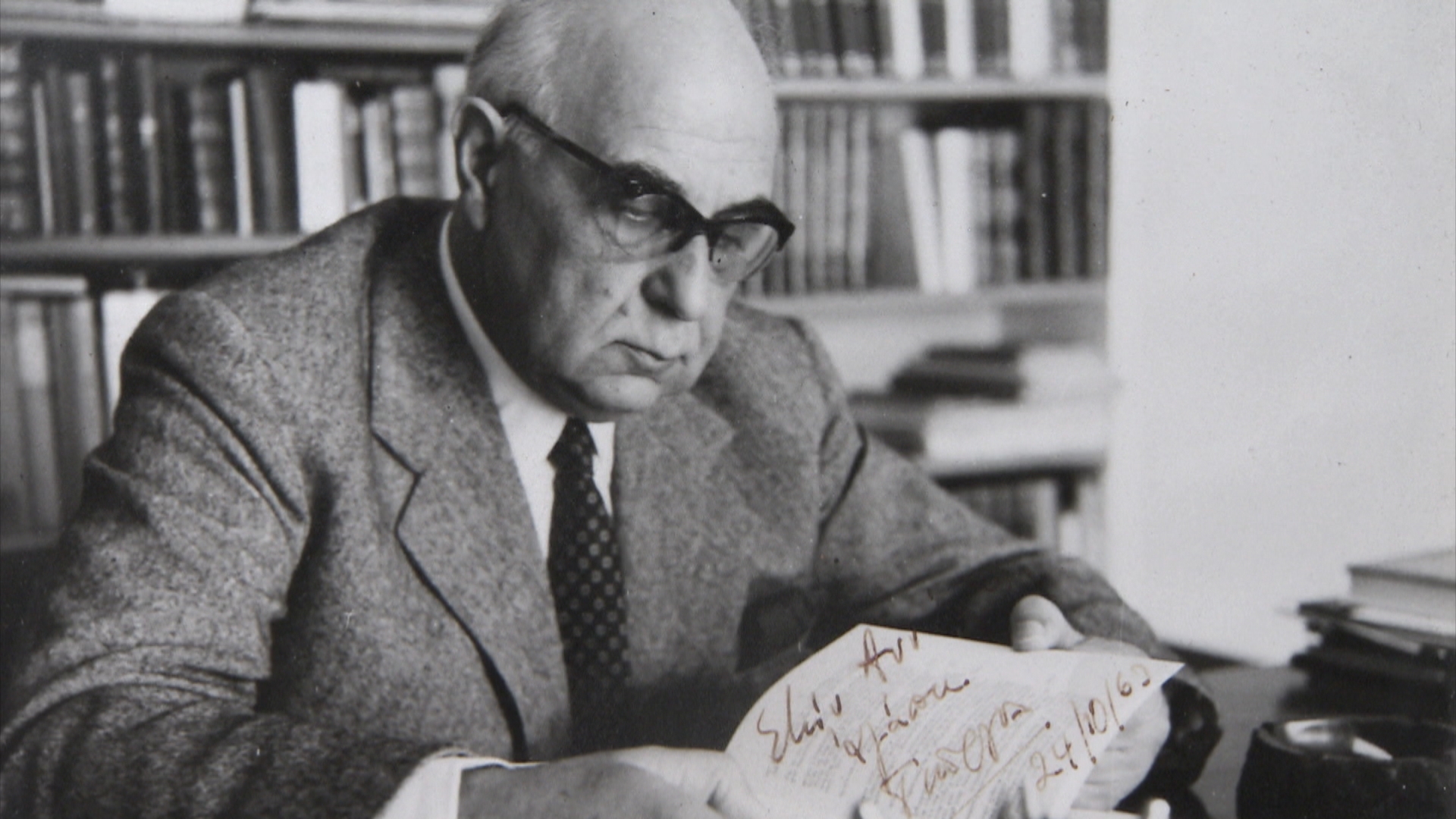 Just as you go back one night to the city where you were born and raised only to find out that it was collapsed down and rebuilt from the start, and you begin chasing the years that passed away hoping that are going to catch them again.
Would you like to take a coffee break and sit in the garden of his house that was currently restored, or even stand at the corner of the street and watch from afar the house of the master poet who wrote those lines in one breath? Come, and let's experience this feeling together.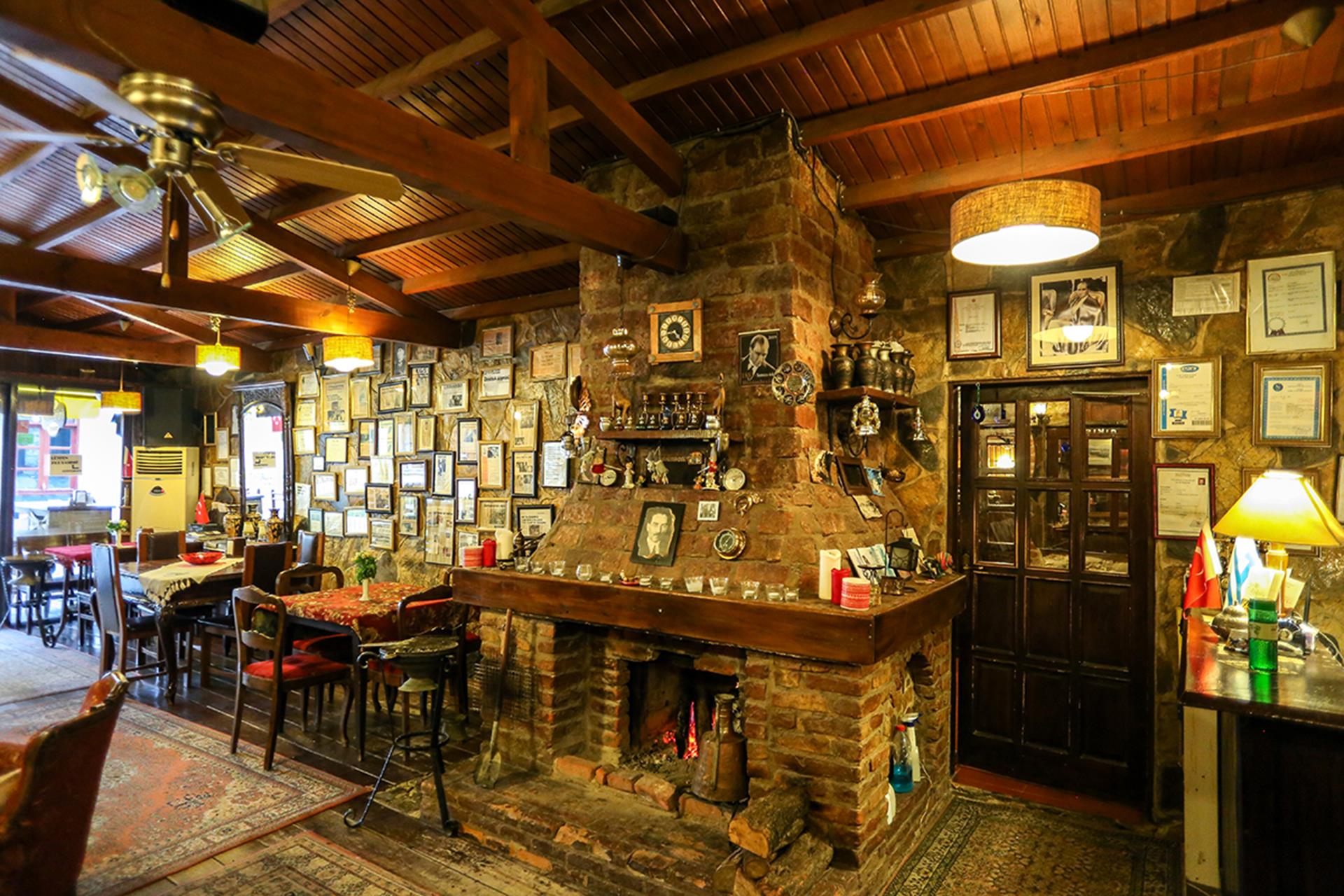 While visiting streets of Necati Cumali, Tanju Okan and the master poet Yorgo SEFERIS in Urla we will experience genuine poetic feelings. After our curious and fun tour in the Street of Art, we will move on for lunch to the restaurant of your choice, and see and taste the treats prepared for us and have our lunch.
OUR ALTERNATIVES FOR LUNCH:
HIC RESTAURANT AND TASTING STUDIO (HIC LOKANTA VE TADIM ATOLYESI): A restaurant which creates its menus according to the season with shared wisdom, and which produces all of its products ranging from bread to deli products itself.
LEVAN URLA: You can either go for olive oil dishes with fresh vegetables or for the meat casserole cooked in wood fire.
BEGENDIK ABI: A place where you will a hard time picking your meal. This a local restaurant where you can taste the magnificent Aegean cuisine.
THE PATISSERIE VOURLA (FIRIN VOURLA): At first, you will be amazed by its atmosphere and later by its one-of-a-kind dishes. You must definitely experience this cosy cuisine by Ms. Ozlem and her team.
Right after our lunchtime spent with the best tastes ever, we will take you to Urla's most candid historical street.
MALGACA MARGET AND ARASTA
A place where its stores are full of history: Malgaca market and Arasta. Despite all the urbanization and changes it has faced from the past till today, it still continues to exist since two centuries. In this market where you will spend peaceful moments by touring around, you will be able to see the handcrafts performed by artists which have passed on as heritage from generations to generations and which still continues today. You will absolutely enjoy this tour that will take place with a wind of nostalgia as if we are in 1950s and 1960s. The authentic view of Arasta and Malgaca Market which were uniquely built in a way intertwined with each other unlike any other structure in the world, are waiting to bring peace into your heart.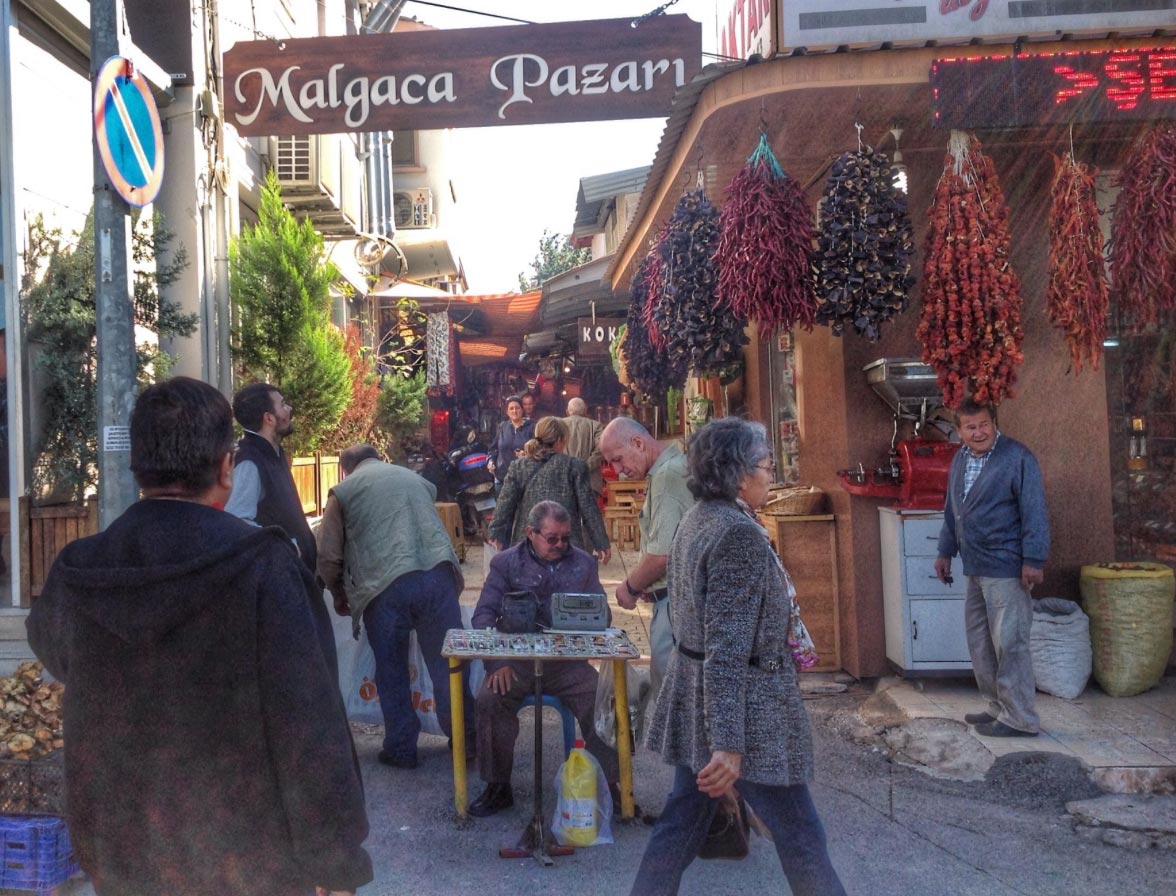 HERE WE SAY 'GOOD LUCK!' AND GOODBYE TO THE LAND…
Now is the time for our most fun activity in the tour, right after we finish our lunchtime in Urla. Yes, you've read that correct! – We will once again have a lot of fun and will spend a tremendous time in our "Fishing Tour" activity. We will sail around and be fishing in the bays of Urla with a fishing boat.
A big fish hunt? Or, a small fish hunt? This is all we need to decide. According to the choice we make, our captain will take us for a hunt in the most beautiful bays of Urla. And of course, prior to that, we will need to do some shopping for the fishing activity.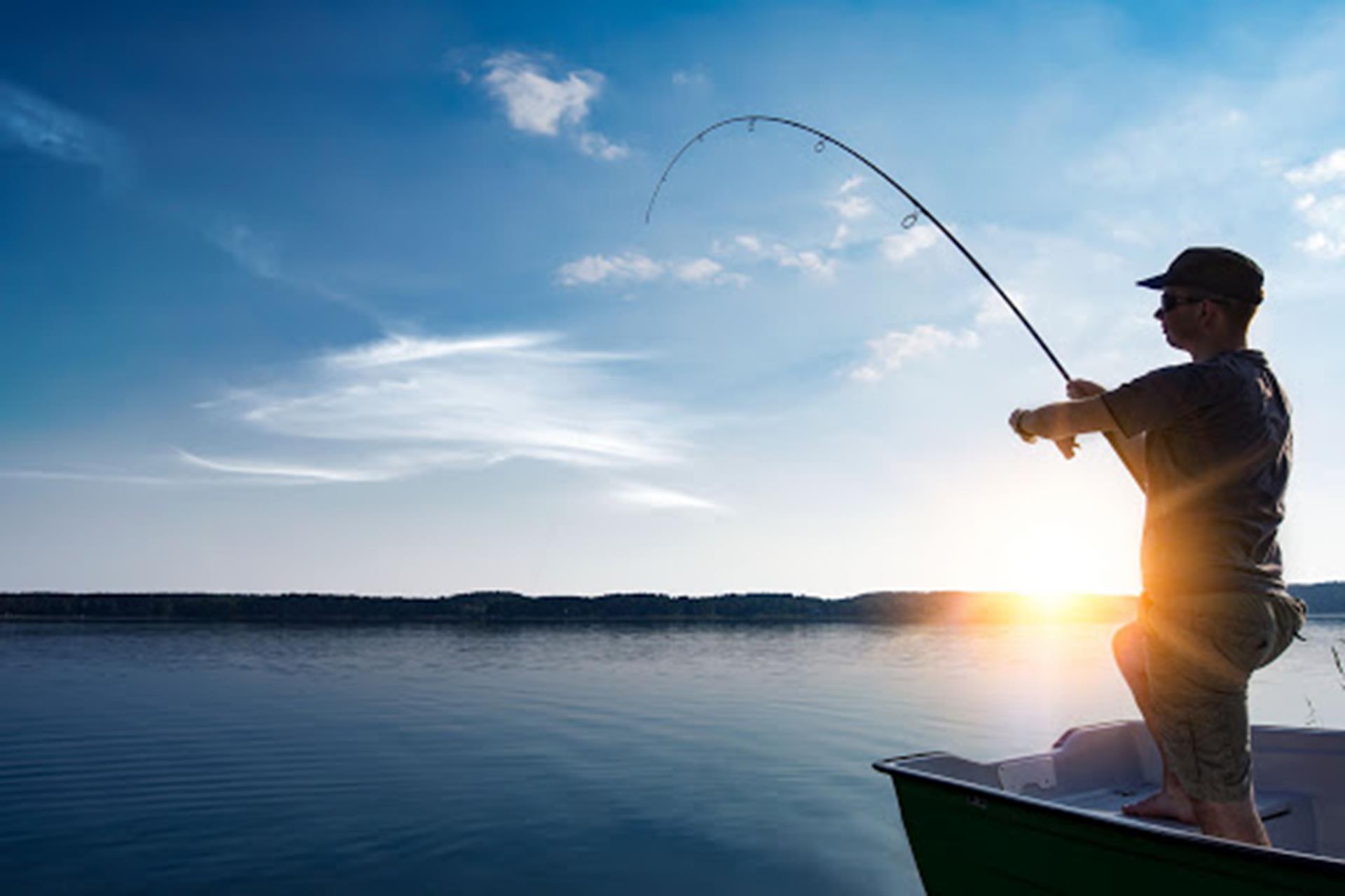 SHORT DETAILS ABOUT FISHING
The hardest one is the Seabass Hunt, since the Seabass is super suspicious. Once it senses or sees anything different, it will never stop chasing it, however, it will never easily be on your hook as well. So, one of the most practical ways to hunt this fish is using a fake bait called the crankbait. If you do not prefer using a crankbait, then you may use Picarels (Spicara smaris) or any other smaller fish to hunt the Seabass. Because the Seabass loves almost all kinds of small fish.
If you are after a Gray Mullet, then it is important how you put the bait on the hook. Generally, hunting a Grey Mullet through a fishing gear with a multiple hook set is easier than those with a single hook set. One of the most important points before you start fishing is that you should put the bait on the hook in a way to expose the top of the hook and not to completely stick the bread -if you are using bread as a bait- onto the end of the hook. If the bread is completely stuck onto the hook, then capturing the fish on the hook will become harder. The bread you placed as described above however, will do the same work and will cover the hook by expanding once it goes under the water.
Following end of this remarkable fishing tour, we will be heading towards our hotel.
ALTERNATIVES FOR ACCOMMODATION
AYSE HANIM KONAGI (MS. AYSE'S MANSION): A boutique hotel which will allow you to experience the spirit of an old mansion located on a five-acre land in total that consists of 10 luxury rooms and 1 VIP room which provide you with the cosy atmosphere of a home and comfort at the same time.
BELIZ'I BOUTIQUE HOTEL: Inhale the soul-soothing smell of the mountains, the sea, the soil and land, the air and the nature; and crown all these beauties with a deep sleep.
MANEJ URLA: A concept hotel consisting of 11 manege rooms and 1 manege suite, which hosts a mudbrick structure in the entrance section where the horses live and which offers a nature-friendly accommodation service.
NARIMOR URLA BUTIK (NARIMOR URLA BUTIQUE HOTEL): An old Urla house which is named after the purple pomegranates growing in the hotel's garden. Narimor, which was restored by the best architects through the best technical methods of the day without any intervention to its basic characteristics, is consisted of 9 rooms in total – 3 of them in the yard and 6 in the main building.
MAISON VOURLA HOTEL: It is located at and offers its services with its 20 rooms to precious guests like you, at the centre of the Port of Urla. You will greatly enjoy the open-buffet breakfast served in the restaurant located at the terrace floor, accompanied with the sea view.
Once we are settled in the hotel and following the dinner at 19:00 in the evening at the most appropriate restaurant to your taste, we will again come back to our hotel with our comfortable private vehicle.
OD URLA: A cuisine by the famous chef and manager Osman SEZENER…
URLA VINO LOCALE: Having a cuisine offered by a chef, this place serves only for a limited number of tables, and it combines the fresh vegetables and fruits supplied from the local producers in Urla and its surrounding area within Urla Vino Locale kitchen.
MANEJ MASA: A cuisine by the famous chef and manager Sedat ARSLAN…
YENGEC RESTAURANT (THE CRAB RESTAURANT): Serving of 110 types of appetizers, 28 of which were created with guests' recommendations…
AKIN'IN YERİ OZBEK (AKIN'S PLACE): You can experience a visual feast by watching only the appetizers…
KOYCE TERAS REST (THE KOYCE TERRACE RESTAURANT): A rustic cuisine, a rustic place, a rustic habit…
Day 2
Following the peaceful and comfortable rest you had, be ready to welcome the day with the fresh smell of the pine trees in Urla! And, first thing in the morning decide on that: Would you like to start your day with a coffee in your hotel's garden in a scene of greenery? Or, start right away with a mixed breakfast?
AT LAST, OUR VINEYARD TOUR STARTS!
We will be out in the nature the whole day! We will gain a lot of new information during the wine testing, vineyard and wine cellar tours, and will taste some unique flavors special to Urla region.
Would you like to spend a full day by walking among the grapevines and by finding out how they are turned into wine; and -of course- finally tasting those wines? Then, the Urla Vineyard Route (Urla Bag Yolu) is the right place for you. Let's begin!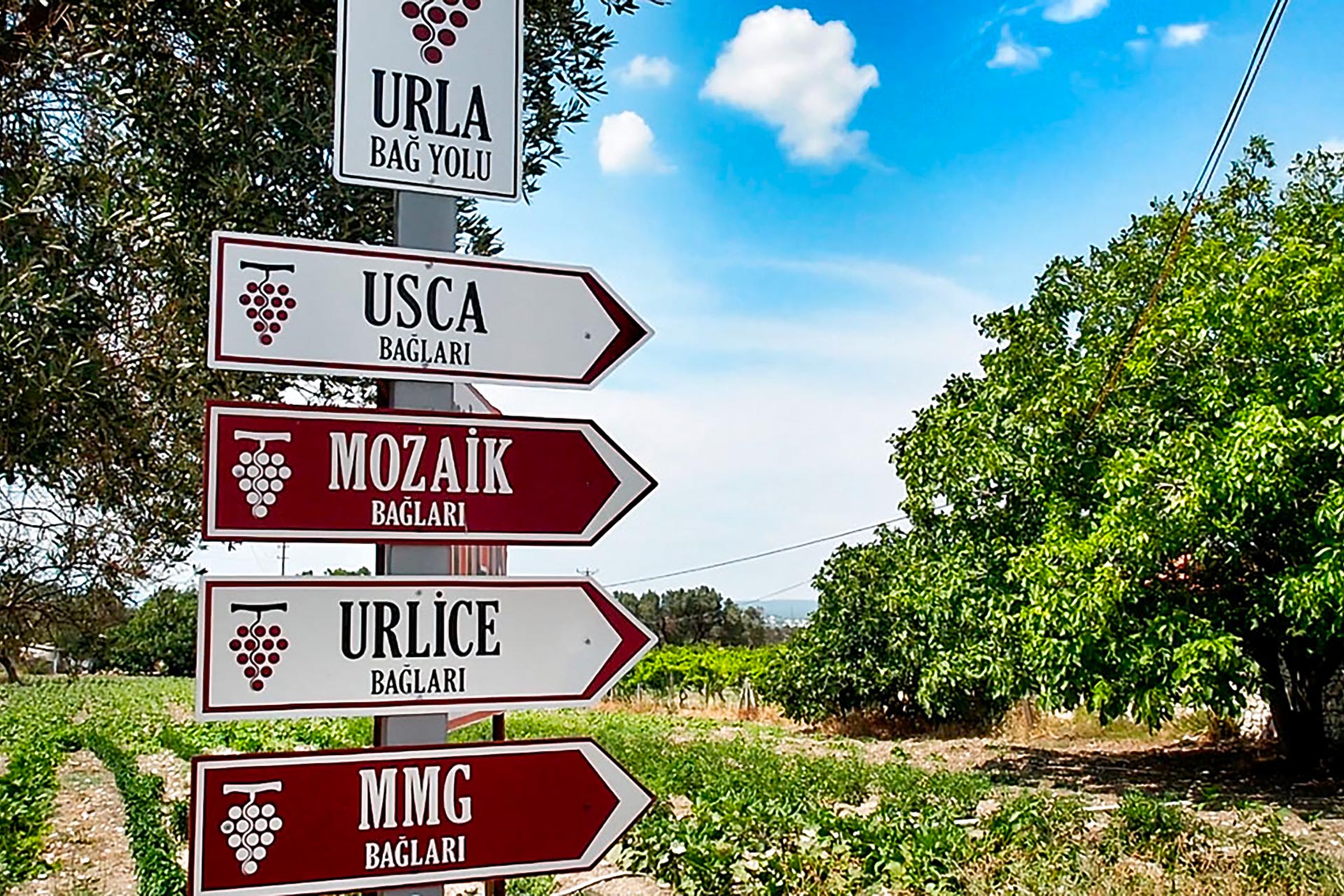 SHORT DETAILS…
The rumour has it that Urla wines were so famous during the time of the Roman Empire, that the emperor Domitianus of the Roman Empire has given an order for setting the Urla vineyards on fire just because he could not rival with them anymore. Luckily, later on, the emperor's mind was changed by some who does not have the heart to act on it… (A citation from a source)
URLA SARAP BAGLARI (URLA VINEYARDS)
Urla Sarapcilik (Urla Wines) which manufactures Red, Rose and White wine is the largest producer in the area in terms of production volume. They manufacture almost 300 thousands bottles of wine annually. There are 9 different types of wine under their production. The wine manufactured from the Cluster of Bornova (Bornova Misketi) which is a local type of grape from the region, is one the favourites of those who do prefer sweet wine. In addition, their combination including a local grape called Urla Karasi and the Italian grape called Nero d'Avola, is one of their special wines. Urla Sarapcilik offers you the wine called URLA KARASI which you can only taste in here. The owner of the management, Mr. Can ORTABAS (the manager), sends the grape root that they found together with the local people from the area, to a university abroad for a DNA examination.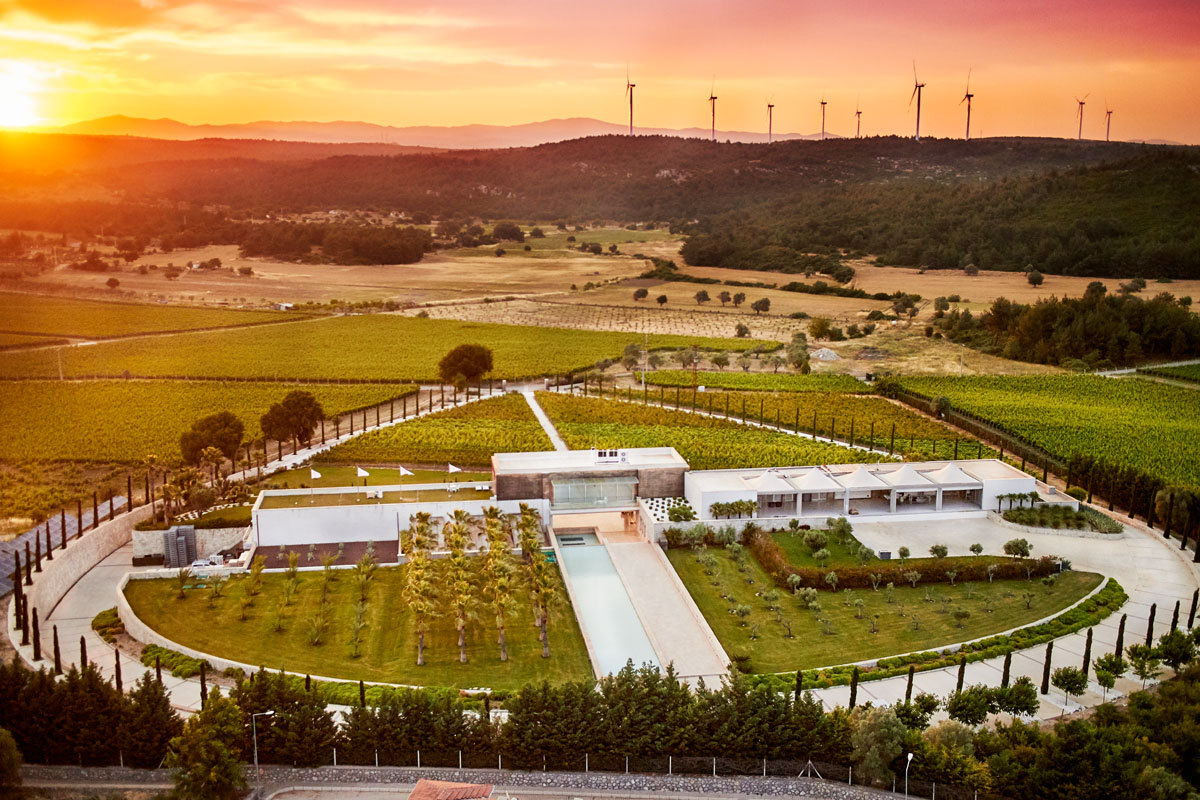 Soon, they receive a result which shows that this grape root has no similarities with the remaining others. Following this, the Sabancı University in Turkey and TUBITAK (The Scientific and Technological Research Council of Turkey) together make a research on this root and reveal that it is a completely original grape root.
Can ORTABAS names this grape root as the URLA KARASI. The URLA KARASI wine is currently being produced as a premium product. Their scope also includes the UZBAS agriculture and organic production (Uzbas Agricultural Products Food Tourism Energy Industry Inc.). According to the season, they sometimes offer tasting for the dates or organic jams. Moreover, Urla Sarapcilik owns the largest Palm Tree farm in Europe.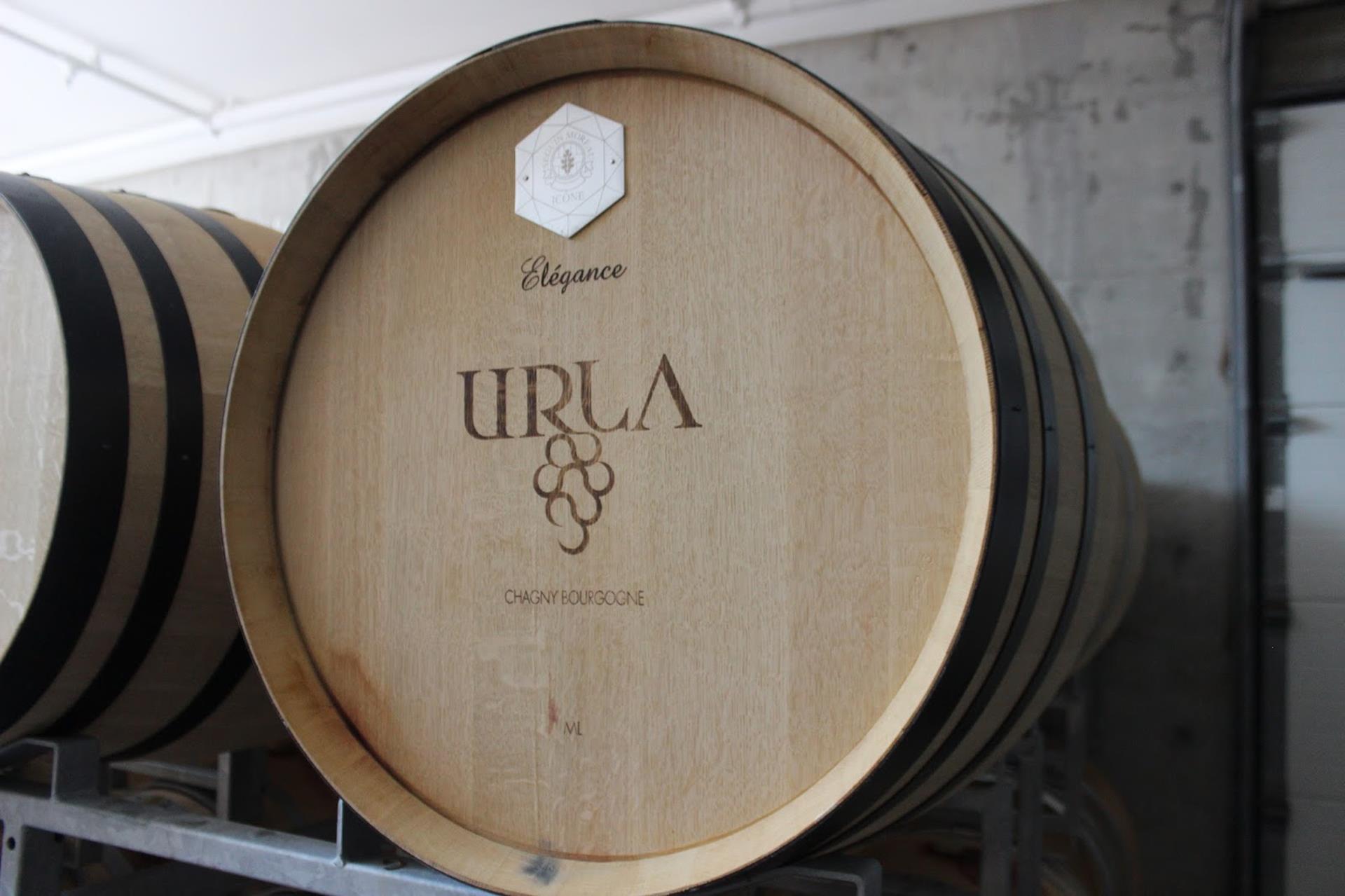 USCA SARAP BAGLARI (USCA VINEYARDS)
USCA is a boutique winehouse that manufactures organic wines. They produce 20 thousands bottles of wine annually. The Foca Karasi which can be found only in these vineyards is an ancient grape that special to this region. The only place that you can taste the Foca Karasi red wine in here. In addition, you can taste also the white wines manufactured from again a local grape, the Cluster of Bornova.
The USCA vineyard was named after the word root US (which means 'wisdom'). All of its wines bear a number and a Shakespeare Sonnet which corresponds to that relevant number. Each Sonnet has been chosen specially according to the taste and the story of the wine that you are drinking.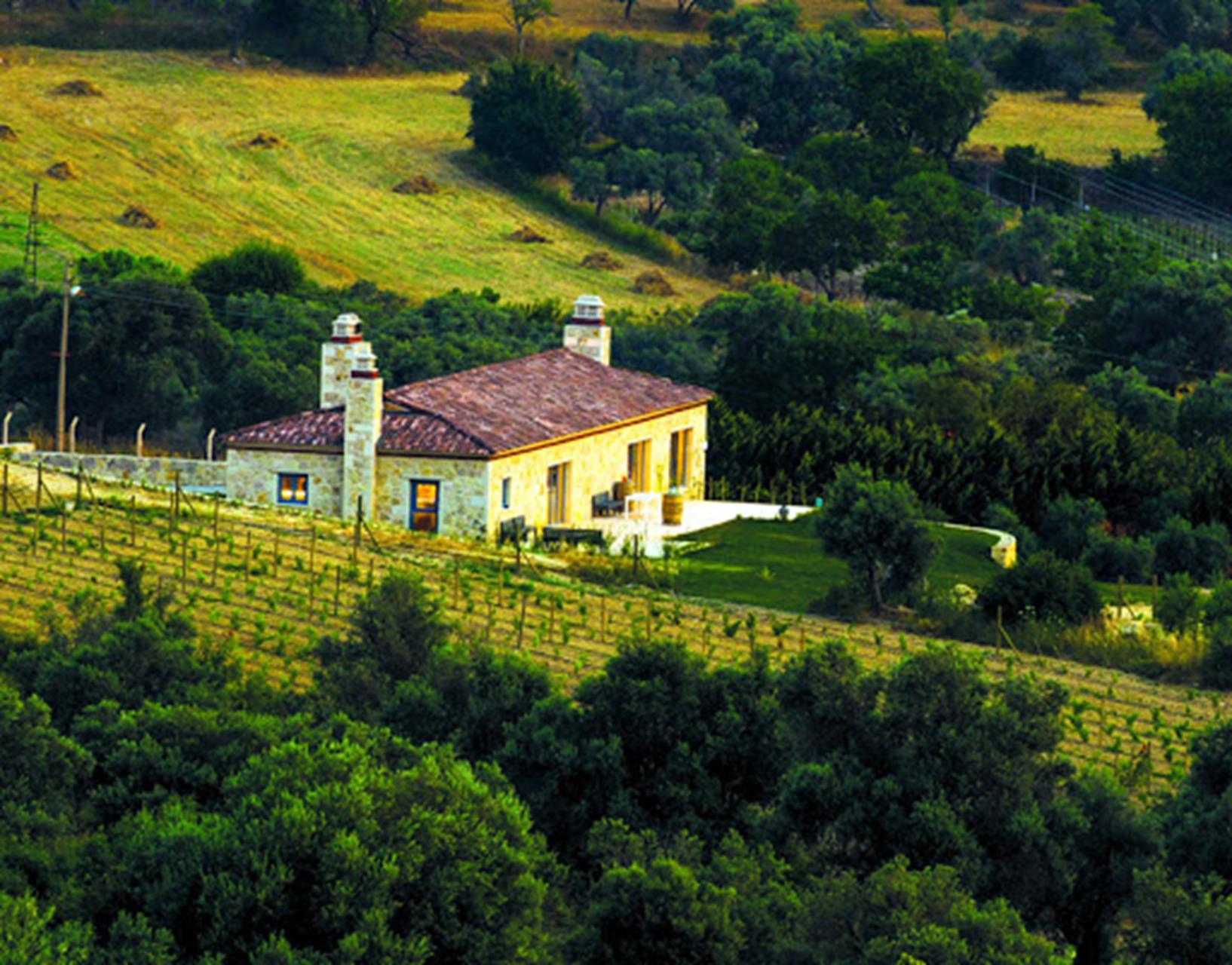 Moreover, you can find information on the wine bottles' labels regarding the wine you are drinking, such as how many bottles were produced from that wine and the ordinal number of your own bottle among that very production.
As in all vineyard trips, you can also gain various useful information during the wine tasting in USCA, such as the characteristics of grapes and food pairings. USCA Vineyard makes chateau-type production like many other producers in France. Once you enter into the facilities, you are able to first get familiar with the wines and do the tasting in the tasting hall. Following that, our outdoor tour begins. According to the season, you can see the grapes on the grapevines (between May and July), and learn the details about the production process. Finally, our tour ends with a visit to the cellars where the bottles and barrels are kept.
MOZAIK SARAPCILIK (MOSAIC WINES)
The name of the wine brand is MAHREM (INTIMACY).
the managers, Ms. Melis and his husband i Mr. Ali, have given this name the brand on purpose. After marrying each other and going on a world tour, they meet a wine house in Italy and want to invest there by becoming wine producers. The father of Ms. Melis, Mr. Arif, requests them to make this investment in URLA, so they start wine production in this horse farm that is already owned by Mr. Arif. Mr. Ali and Ms. Melis both express that the vineyard is their home, and all the grapevines and the wines they manufacture are like their children.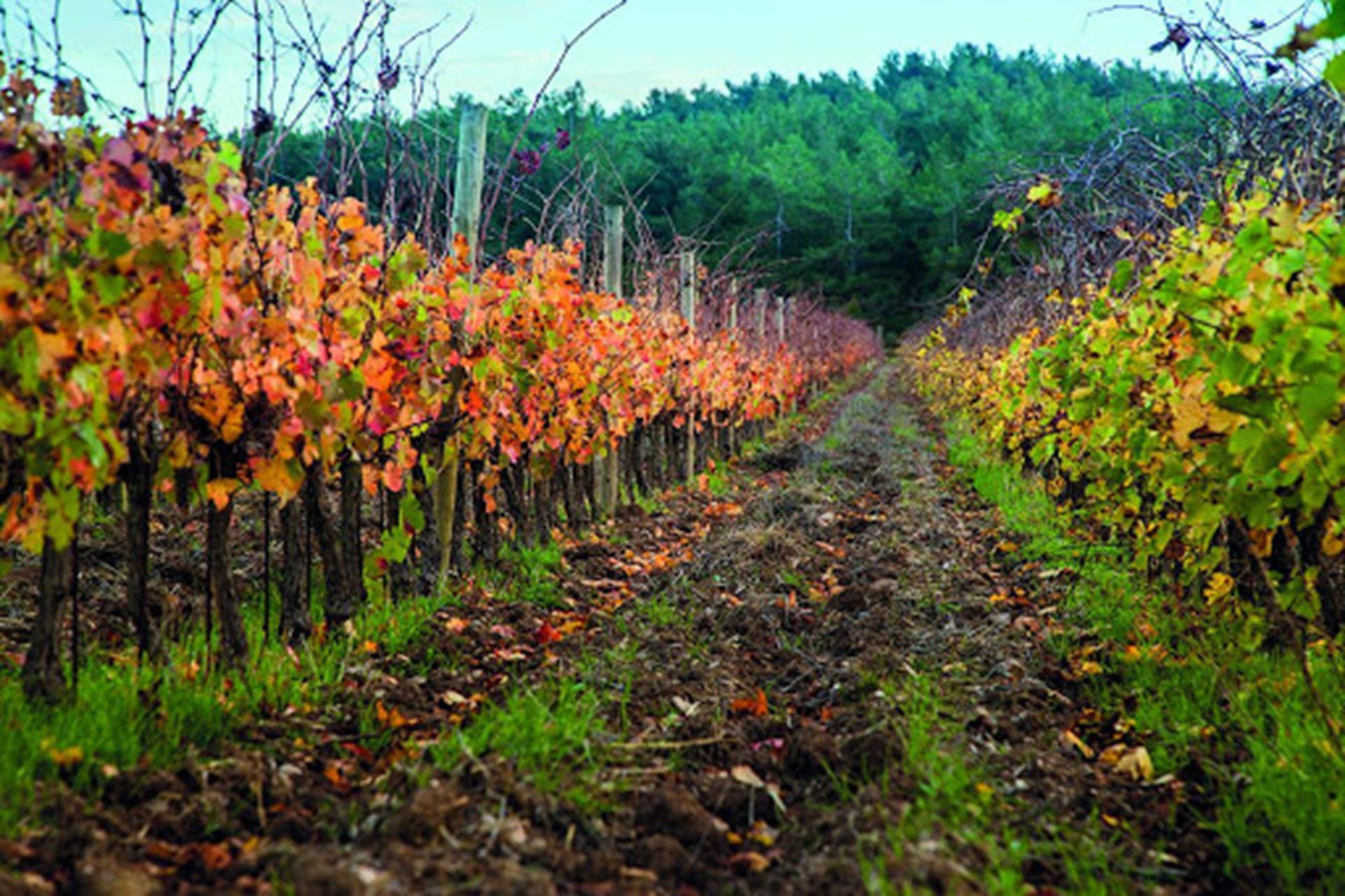 "The guests who come here for tasting or to buy our products are people with whom we develop an intimacy and share our privacy, and to whom we open our home" they say. Therefore, they name their brand as MAHREM (INTIMACY). The brand written on the wine bottles were specially designed.
As mentioned before, this vineyard is indeed a huge horse farm. There are more than 200 horses here. All of the horses here are race horses. The Last Romans, who won the first place in the The Gazi Race (Gazi Kosusu) in 2009 also lives in this farm. So, it is not possible to provide the guests with horse riding activities here. The breed of most of the race horses here are either English or Arabian. On the other hand, we assure you that you will enjoy your time greatly while watching them loping during their free run.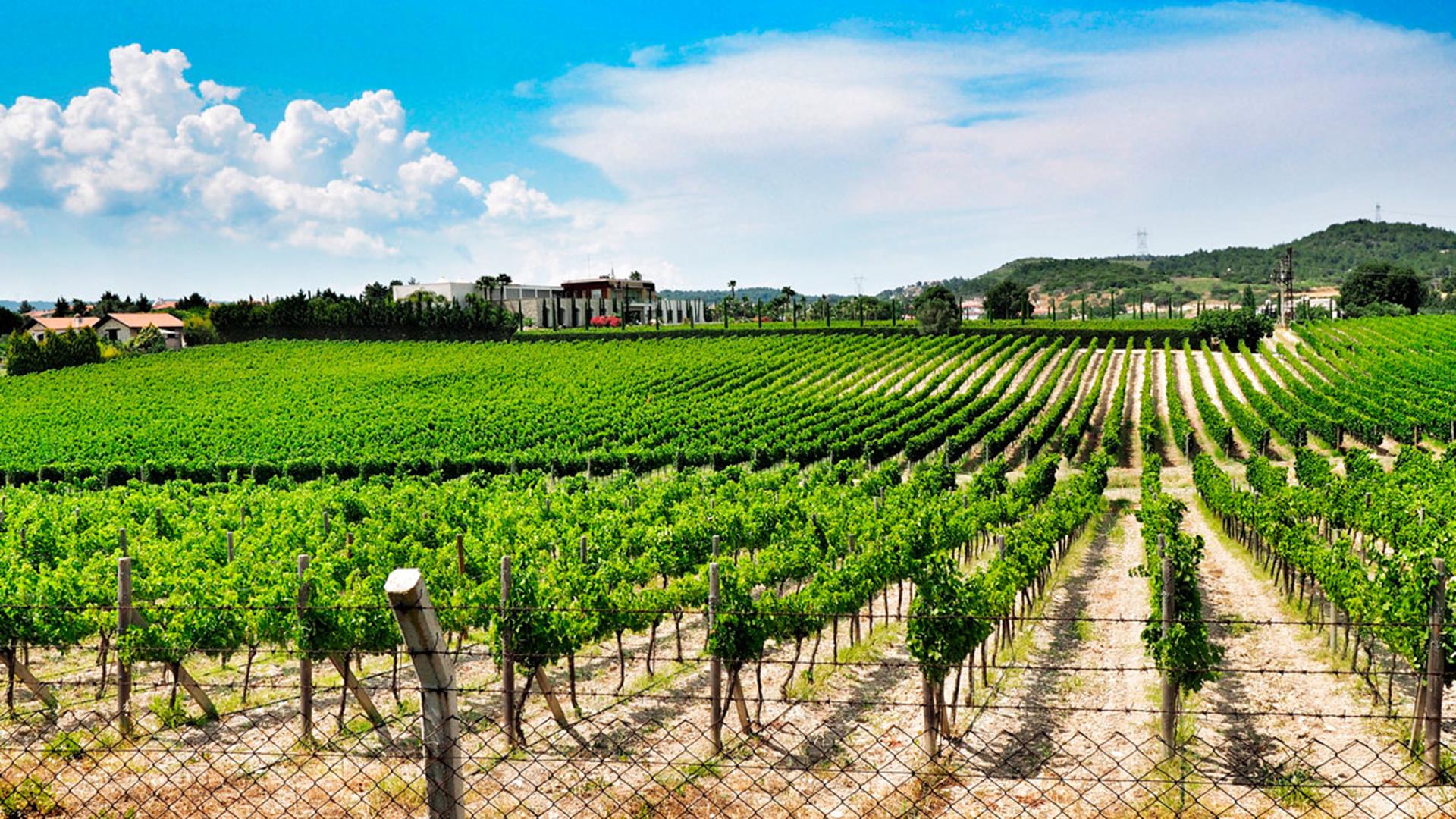 The wines you will taste here are aged wines. Yes, you've read it correct! The wines which are kept in oak-tree barrels for 18 months and are later bottled, and finally are aged in the cellars for 5 years will leave an unforgettable taste in your mouth. The wines offered for the wine tasting at the moment are from the years 2011 and 2012.
8 different types of grapes are manufactured in total in the vineyard – 7 of them are red, and 1 of them is white. Since most of the wines are produced from crossbreed grapes, all the wine tasting you will experience will be special to this vineyard. Also, the EKIIGAINA wines which was created the first time in Turkey and the World should be on your tasting list.
The tasting halls, on the other hand, are not huge spaces; they rather offer a cosy and candid environment for tasting. After that, you will be able to tour within the farm as much as you want, and to watch the horses loping in their free run. The SYRAH wine has collected 91 points in total in the DECONTER wine contest organized in England. We would like to remind you that producers from all over the world join this contest each time. Moreover, SYRAH is included within the list of the 50 must-buy wines from around the world.
URLICE SARAP (URLICE WINES)
Now, we are moving to the first vineyard that was built in Urla.
After living in the USA for long years, the manager, Mr. Reha, and his wife, Ms. Bilge, turn back to Izmir, where they were born and raised, and start doing the job they like the most. They show a special care for spending some time and chatting with almost all of their guests. This is a boutique winehouse which produces only 13 thousand bottles of wine annually. It has a natural and elegant cellar.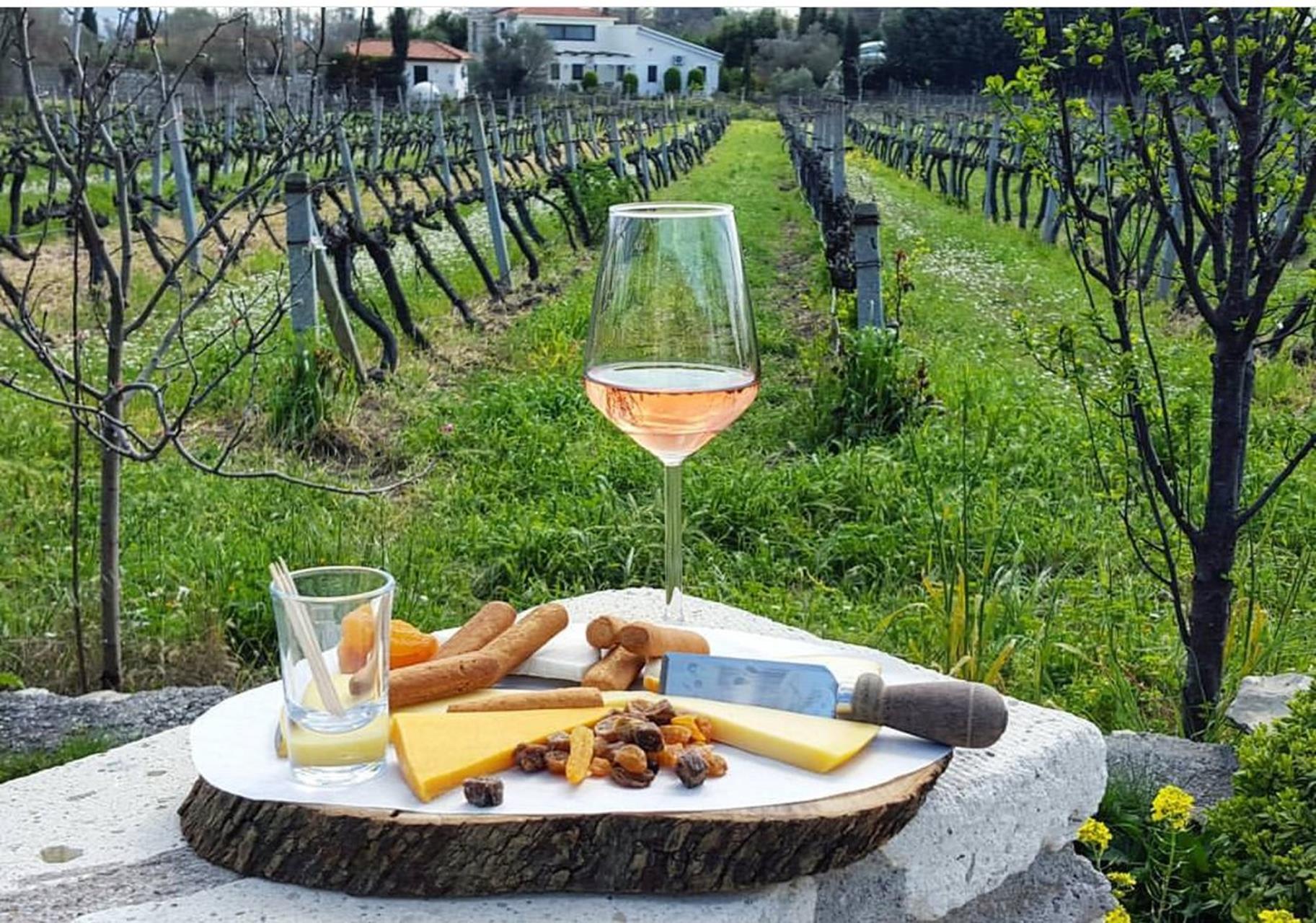 The only vineyard included in our tour where you can also grab something to eat is the URLICE Vineyard. Here, you will be able to choose among different types of pizzas, and also learn which wine pairs with it the best. Besides pizza, you can have prefer beef or pork ribs menu as well.
In the URLICE Vineyard located on a forty-acre field, 4 different types of wines are manufactured – 3 of them are red, and 1 of them is white.
MMG SARAP BAGLARI (MMG VINEYARDS)
A unique place where you can do the wine tasting next to a fireplace while listening to jazz melodies playing on the records (depending on the season) and watching the view from the valley. You will never forget this vineyard and cellar tour.
The manager of MMG Vineyards is Metin GUNER. After his retirement, he decides to realize his dreams and to put his passion into practice, so he buys this vineyard and starts doing the job he likes the most together with his family.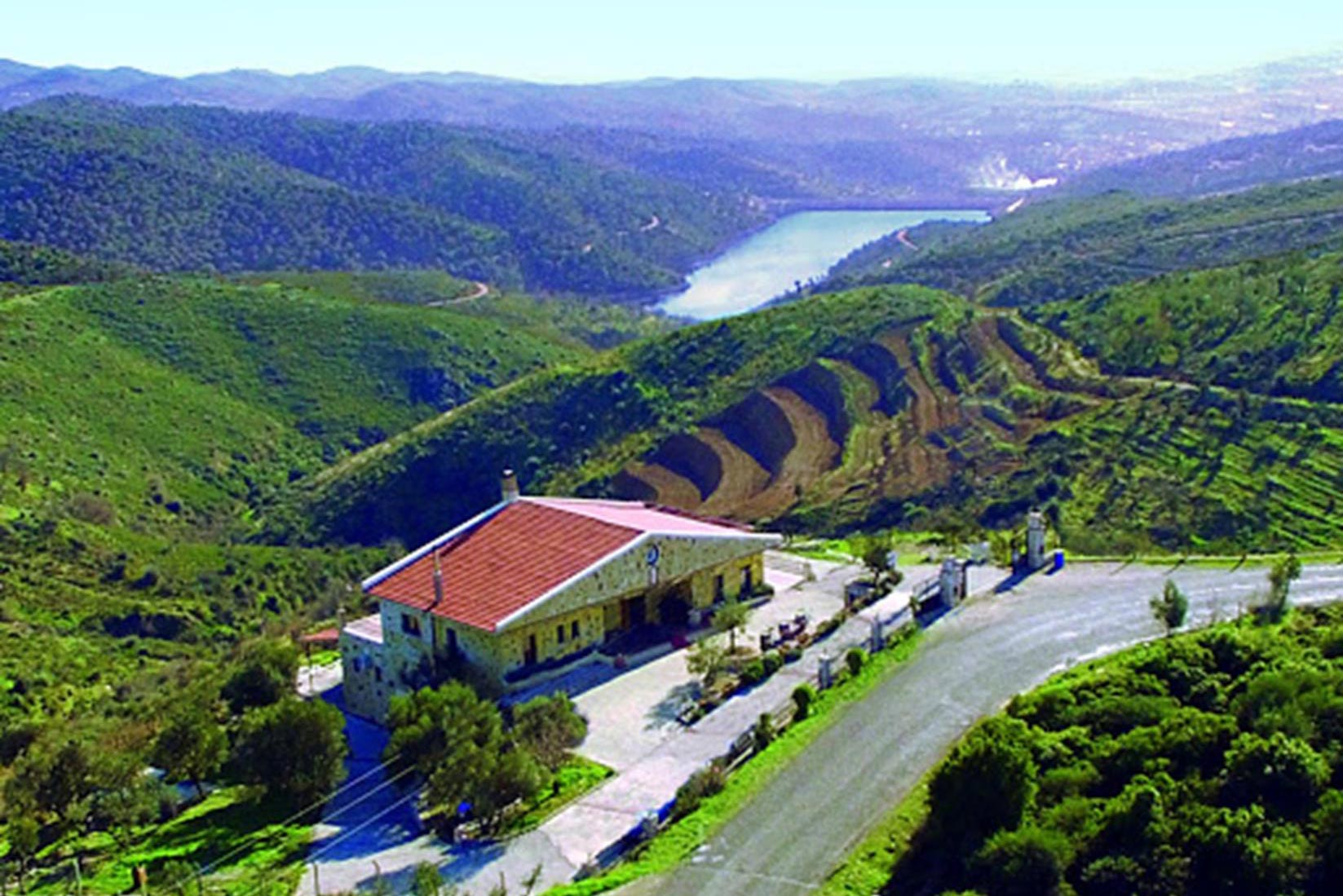 You must definitely taste the Cluster of Bornova (Bornova Misketi) here, which they are the most assertive about. In this vineyard, the harvesting of the grapes is carried out in the night-time. In order the grape to turn into wine, the temperature must be under a certain degree. Therefore, a cooling process is required for any harvesting carried out in the day-time. This, however, causes sometimes the sugar rate within the grape to change.
After we finish visiting the 5 vineyards and winehouses included in our tour and which are all located in Urla region, we will have dinner in one of our gourmet restaurants of your choice. Following that, we will start travelling back to Izmir with our private vehicle with the hope to meet you again in another route of ours.
We are all looking forward to the days when we will experience or make others experience such a lovely trip to Urla. When these challenging times are over, contact Arkas Tourism for a two-day Urla experience in touch with vineyards, art and nature.