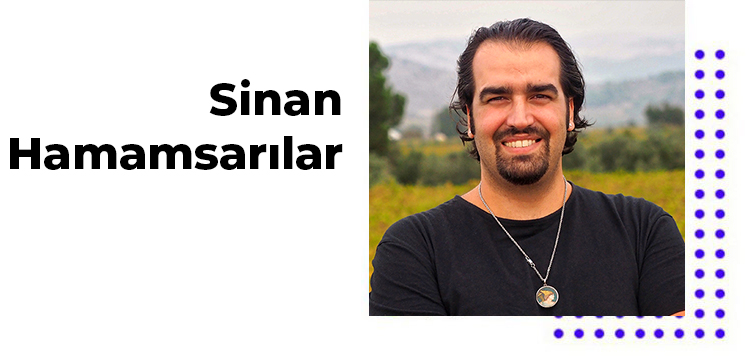 We wrap up August yet again. But the Aegean awaits to embrace its visitors with its southern coasts, bays, caves, mountains, and activities in the area. If you are one of those people that could not get enough of a Summer holiday or have been looking forward to some seclusion in the Aegean, and if you think that September or October is the best time to visit it, then check out our fall-foliage-flavored Aegean notes below!
Bördübet Bays
Situated on the edge of the Gulf of Gökova, Bördübet is rumored to have been named after the English phrase "Birds bed" due to the abundance of species in the region. I have not been able to fact-check this yet, but one thing I am sure about is that once it is September, the whole vibe here gets more pleasurable. You can visit especially the tens of secluded bays free from any properties, while savoring the views as you pass by and leave behind the road curves. There are great alternatives for accommodation. If you want to enjoy a more special holiday, then Goldenkey Bördübet is the choice as a property in the middle of nature. There are also people that visit here just to savor the 'lahmacun' they serve in a restaurant on the island part. As for Amazon, it appeals to those younger independent spirits wishing to soak in nature.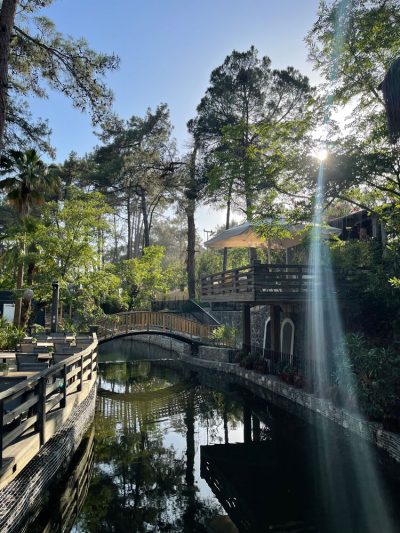 Datça Bays
When you start a road trip from the center of Datça and reach the southern coasts of the peninsula, you will be mesmerized by the untouched nature and it will be worth it even if you may find it difficult to get there. When you welcome the day as you wake up in Datça, Villa Aşina would be a great option. You can wash up in the sea right in the center, while you may also opt for a quick road trip to reach Kargı that you can enjoy all day. And the Taşlık beach between the center and Kargı is a bonus! If you are one of those people seeking solitude while being OK with traveling a bit farther, then you can go to Kurubük. It is not necessarily a popular destination but it is our favorite, as well. Make sure you have your swimming goggles with you! You may not easily find any other spot where you can see so many underwater rocks and creatures in Turkey. Rocky areas, corals, crabs, fish, and underwater meadows… Anything you look for is there! After a pause here, you can savor a late lunch at one of the properties in Palamutbükü and enjoy a swimming break. Don't skip the almonds cracked masterfully by the local women in the area and go and try the Palamutbükü-style ice cream made from goat's milk. If you still have some time for sunset, the ancient city of Knidos awaits you. I warn you in advance so that you won't be disappointed if you see others who have already arrived there with small picnic baskets. It is our pleasure to add to your pleasure!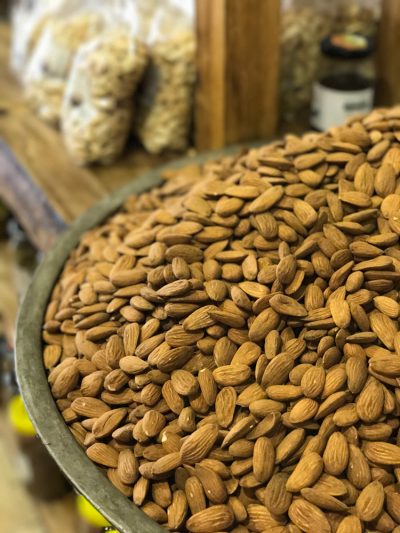 Kumlubük
A considerable part of Marmaris got burnt in the fire this year. However, Kumlubük, which is one of the most secluded areas, always has a special place in our hearts for its crystal clear waters and decent properties. Located in the seaside, the Villa Florya hotel is a truly relaxing place with its private beach. And the Dionysos hotel, located on the hills of Kumlubük, is a special property visited by epicures in Turkey. And its owners, Rim and Ahmet Şenol, are the most adorable couple.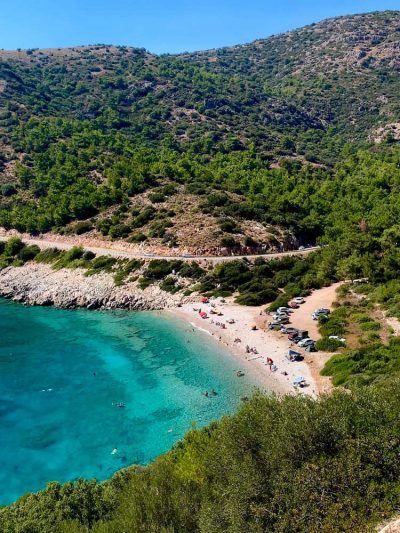 Sarsala
You have passed through Gökova and reached the Fethiye area, and you want to do something in a one-day trip? Then the Sarsala bay is a great alternative. You can drive here and use the beach all day. You can reach the restaurants in nearby bays and coves by their boats.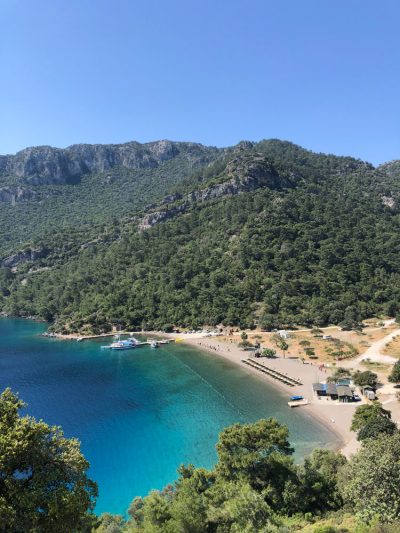 Yanıklar
As much as I love Fethiye, I found an alternate version of it since I sometimes cannot keep up with its very own hustle and bustle, and dynamics. And it is just 20 minutes from the center, in the village of Yanıklar. The Yonca Lodge on its coast is an eco-tourism property that has its very own beach and food prepared meticulously by the family that owns it. You can be spontaneous here the whole day. You feel bored? Drive and head straight to the village of Yeşilüzümlü. You can enjoy a mushroom 'pide' in this village where a morel mushroom festival is held in April. You want to be in the center? It is just 20 minutes away. If you want to spend your weekend quietly without doing any of this, you can walk to the Yanıklar beach, which stretches for kilometers, to enjoy some peace of mind.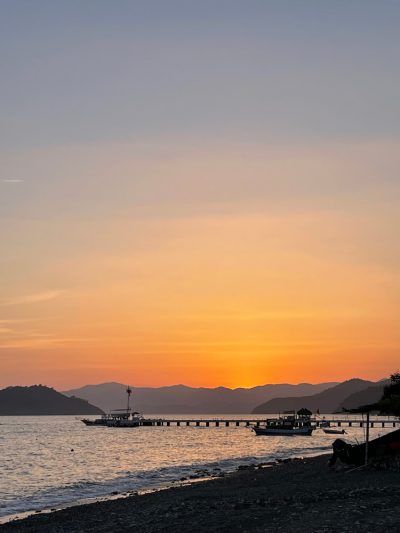 Additionally, never and ever skip this one this year: Get some of the early harvest olive oil extracted from the freshly picked olives from the gardens in the region, and a jar of honey sold by locals on the way. Summer was very harsh for them this year. Even the slightest support can be heartwarming. Plus, when you go back home, why don't you appreciate some memorabilia to celebrate the taste of the Aegean? See you again in the next season, beautiful Aegean!