As part of the Project for Preserving the Regional Tastes, Kristal Oil started the distribution of olive seedlings to olive producers. The campaign, initiated with the slogan "Kristal Is Hand-In-Hand with the Producers", aims to increase the number of Ayvalik type olive trees in Ayvalik region and Memecik type olive trees in Milas region, and to improve the quality of olives. In the first phase of seedling distribution in Milas, farmers in the region received a total of 3500 seedlings; the aim is to distribute a total of 10,500 seedlings during the project.
In the first stage of "Kristal Is Hand-In-Hand With The Producers" campaign announced as part of Ayvalik Olive Harvest Festival and Milas Olive Harvest Festival programs, requests of the producers were assessed and a decision was made to distribute a total of 10,500 seedlings. The first phase of distribution was recently completed in Milas. In the ceremony held in the garden of Milas Chamber of Agriculture, 3500 Memecik seedlings were given to 84 farmers free of charge.
General Manager of Kristal Oil, Christopher Dologh made a statement regarding the campaign and said that they'd like to further improve the local varieties. Dologh mentioned that they endeavour to make the Turkish olive oil shine out with its characteristics and added, "The reason why we distribute certified seedlings is to increase the population of local trees and produce olive oil that is unique to each variety without mixing the harvested olives and facilitate the marketing processes."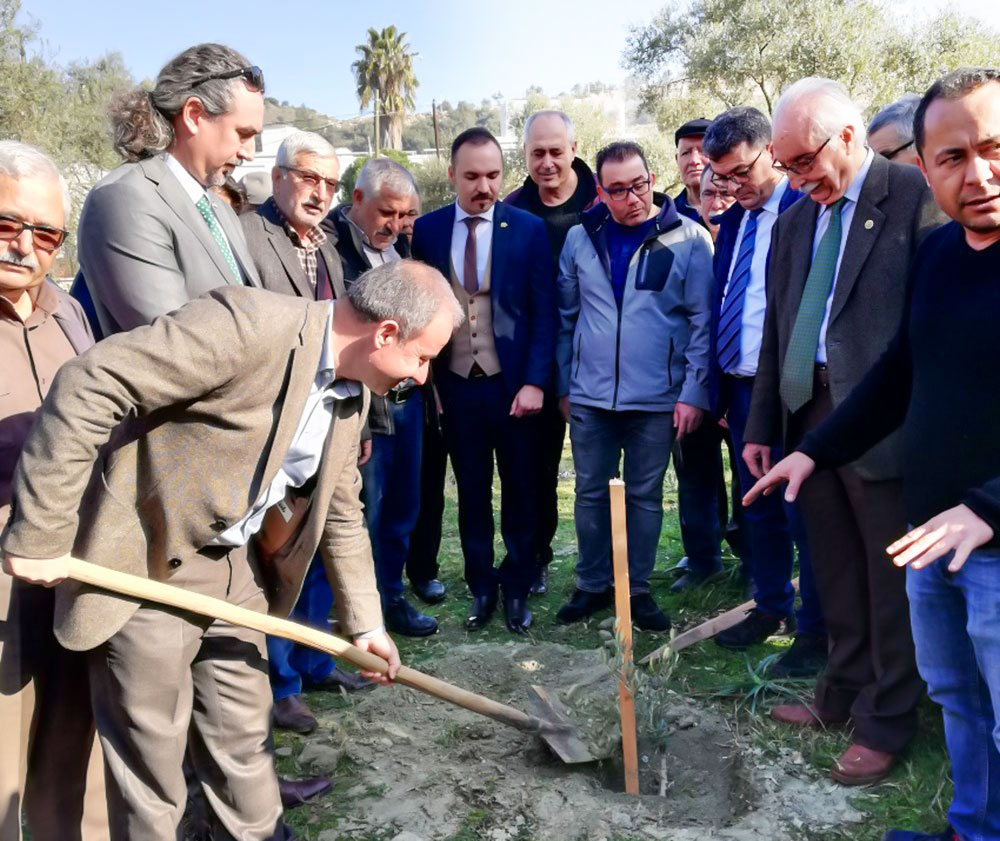 Kristal Oil's agricultural engineers, Ahmet Sarikaya and Abidin Sezen, and communications manager Elcin Ozgun attended the distribution ceremony.  President of Milas Chamber of Agriculture Ismail Atici gave a speech in the ceremony and highlighted the uniqueness of the project that enabled the distribution of such a high number of Memecik seedling. Atici mentioned that they will follow up the progress of the seedlings and support farmers in taking care of the plants.
After the speech, President of Milas Chamber of Agriculture, Atici thanked Kristal Oil for the supply of certified seedlings to farmers by presenting a plaque. Regional producers also highlighted the importance of seedling distribution and extended their thanks to Kristal Oil and Milas Chamber of Agriculture for their support.