Arkas participated in the Logistech Fair held on September 29-October 1, 2022, present with its Maritime, Logistics and Port and Terminal Operators groups.
Organized for the first time by Izmir Fair Services Culture and Art Affairs Trade Inc. (İZFAS), the Logistech Logistics, Warehousing and Technologies Fair brings together major actors of the logistics sector, whose size exceeds 5.5 trillion dollars' worth.
Lucien Arkas, Chairman of Arkas Holding, and Bernard Arkas, Vice President of Arkas Holding, also visited the fair.
With 7300 employees working in its 61 companies, Arkas provides logistics services by integrating its main business lines of maritime, port and sea, land, rail and air transportation. Arkas also operates in many different sectors, from bunkering to automotive, insurance services, information systems and tourism.
Arkas Line, Arkas Logistics, Shipeedy, Arkas Rail and Marport, which is within the Port Services Group, as well as Autoport and Railport, all companies participating as part of Arkas, presented Arkas' integrated service chain.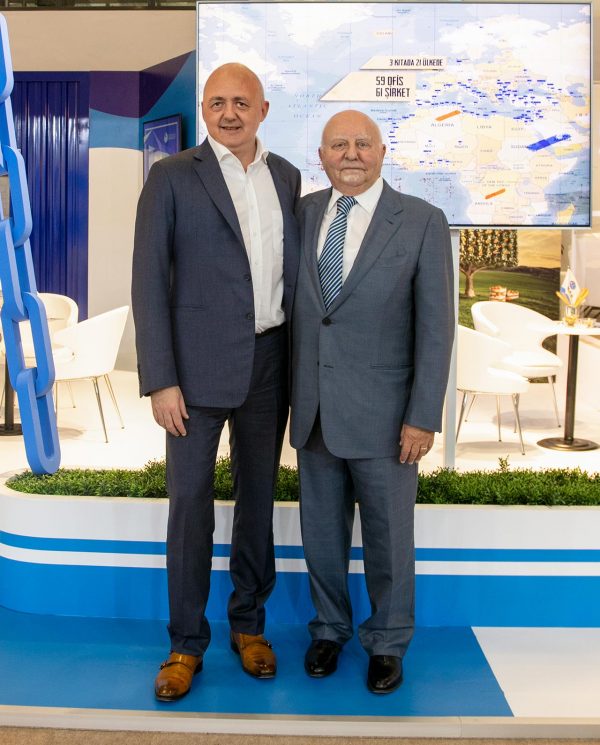 A Rejuvenating Vessel Fleet for Green Transportation
Can Atalay, CEO of Arkas Line, provided brief information about Arkas Line, "Building on Arkas Holding's 76 years of experience in international transportation, we, as Arkas, have the largest container vessel fleet in Türkiye, comprising of 47 vessels. With 32 container vessels that we operate ourselves, we provide regular line transportation between the Black Sea, Mediterranean and West African ports." Atalay continued, "We have a sufficient number of vessels in our fleet both for our current services, and the services we are considering launching in future. We do not foresee any investment needs in this regard in the short term. Rather, we are working to rejuvenate our aging container fleet. Meanwhile, we have launched our sustainability project 'Blue for Green'. Especially in the last five years, our endeavors to reduce the carbon emissions of Arkas fleet vessels have been picking up pace. In this vein, we became a member of the 'Clean Cargo Working Group' and 'EcoVadis', which the world's most respected companies are also members to. We are the first, and since 2013, the only member of the CCWG working group in Türkiye. In the past six months, we have focused on extending and implementing our sustainability activities in all Group companies as part of the European Green Deal. Our operational improvements between 2011 and 2020 helped reduce CO2 emissions by 26.2 percent, which exceeds our original target of 25 percent. According to the International Maritime Organization's (IMO) practice of reducing the sulfur content of fuel oil used in vessels from 3.5 percent to 0.5 percent in line with the MARPOL convention, we have reduced sulfur emissions by 82.8 percent by switching to VLSFO fuel in all of our vessels. Our reference point is the "European Green Deal Working Committee", which is formed with the joint participation of our holding companies, in the monitoring of our sustainability efforts and long-term transformation strategies.  We share our current environmentally friendly projects and future action plans with Arkas employees via the 'Arkas Blue for Green' platform to raise awareness and foster knowledge on the subject."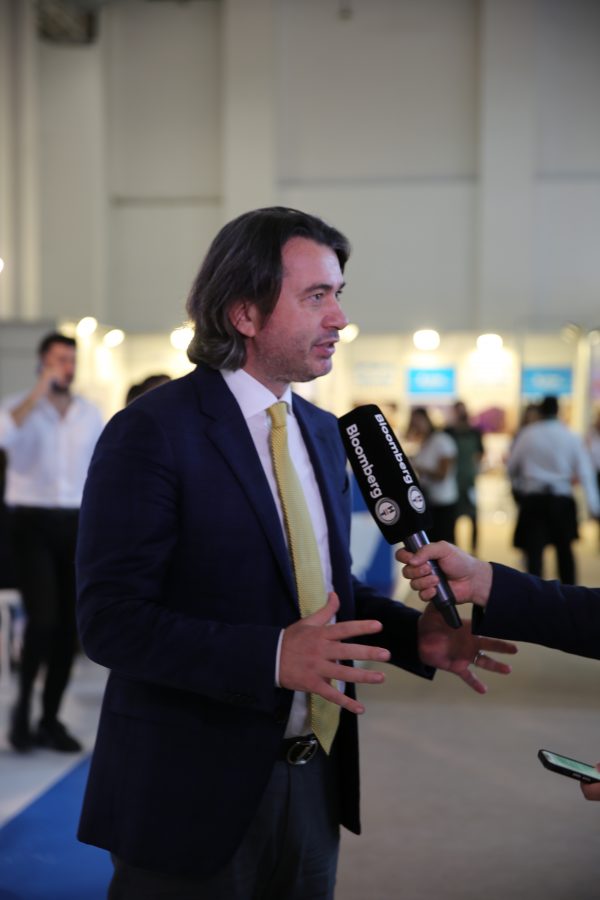 Logistics at Digital Speed
Onur Gocmez, CEO of Arkas Holding Logistics Services Group, underlined the rapidly increasing need for technological means in the sector, especially after the pandemic, and explained the solutions they offer in this field. Gocmez said, "As a logistics group, we always emphasize that digitalization and speed is among our core strategies. We have been recently going through many breakthroughs to support this strategy. Shipeedy.com, AR-CELL and Ar-tim are the primary examples of these breakthroughs."
Providing information about their new implementations, Gocmen said "With AR-TIM Arkas Logistics Technology Monitoring Center, drivers will be monitored in real time, speed, route and location will be tracked instantly, transportation information will be notified to drivers via SMS, and in-cab cameras in vehicles will be used to record navigation.  Using the AR-CELL driver mobile app, we will build the operational business management of our fleet across the country on the basis of advanced technology with cargo acceptance support, address and navigation support, online guides on procedures and driver quality cards.
On the other hand, we have been offering quick solutions for our customers' logistics needs with Shipeedy.com, a new generation digital logistics platform that enables our customers to easily and effortlessly access the services we provide as Arkas Logistics."
Two New Companies in the "Logistics Group"
Announcing that two more companies commenced operations under the Logistics Group, Gocmen continued, "Accordingly, two new companies, Shipeedy Lojistik A.S. and Arkas Rail, are starting their operations.
We believe that Shipeedy Lojistik A.S., which will carry out partial shipment and storage activities under partial logistics services, will bring a different perspective to the partial logistics sector. Shipeedy aims to become a pioneer in the sector with the digital service to be offered before and after sales.
Thanks to its new structure, Arkas Rail will make a significant contribution to the railway transportation sector with an eco-friendly solution that is also safe and provides price stability, low transportation risk, and provides volume advantage to customers in a single shipment".
Investments Continue at the Port Group
Present at the fair, Arkas Holding Port and Terminal Services Group President, Ozgur Kalelioglu said, "With its wide hinterland extending to the Aegean Region and Western Anatolia, Izmir is one of the largest trade centers in the Mediterranean. Thus, as a natural location for logistics, Izmir needs to be more at the fore in this sector. Arkas Holding Port and Terminal Operators is here to provide all kinds of support in this regard." Providing information about the Group, Kalelioglu continued, "With modern port layouts, state-of-the-art equipment, a new generation terminal operating system and pioneering investments, Marport continues to pave the way for brand-new practices in Türkiye. We currently have an ongoing extension/expansion project at our Dock No 7. We are also aiming to further accelerate our operations by increasing the number of SSGs in the short term. With Autoport, Türkiye's first "automotive terminal" built to meet the private port needs of the automotive sector, we keep providing services to all imported and exported brands that we have a contract with. Meanwhile, our investment for Railport is also underway, where we position Railport as a new Intermodal Logistics Terminal in the East-West trade corridor in partnership with duisport, Europe's largest Intermodal Logistics Terminal Operator. Railport, which will serve on a total area of 337 thousand square meters and will establish a connection between Asia via the Iron Silk Road (Baku-Tbilisi-Kars) and the European Union countries via the European railway, will serve as a transportation bridge between Asia and Europe, Europe and the Balkan and Central Asian (CIS) countries. Connecting Asia and Europe, our investment will create a service approach which brings cost advantages, is environment-friendly, facilitates delivery times and, most importantly, provides significant added value to our national economy. We are aiming to use the opportunities that Railport Intermodal Logistics Terminal will offer to road transportation in addition to railway to contribute to logistics service providers and all sectors engaged in foreign trade. Our ongoing Yenice Intermodal Terminal project, which is intended to serve on an area of 400 thousand square meters in the Yenice Region, will become a hub which connects countries in the east and west of Türkiye."